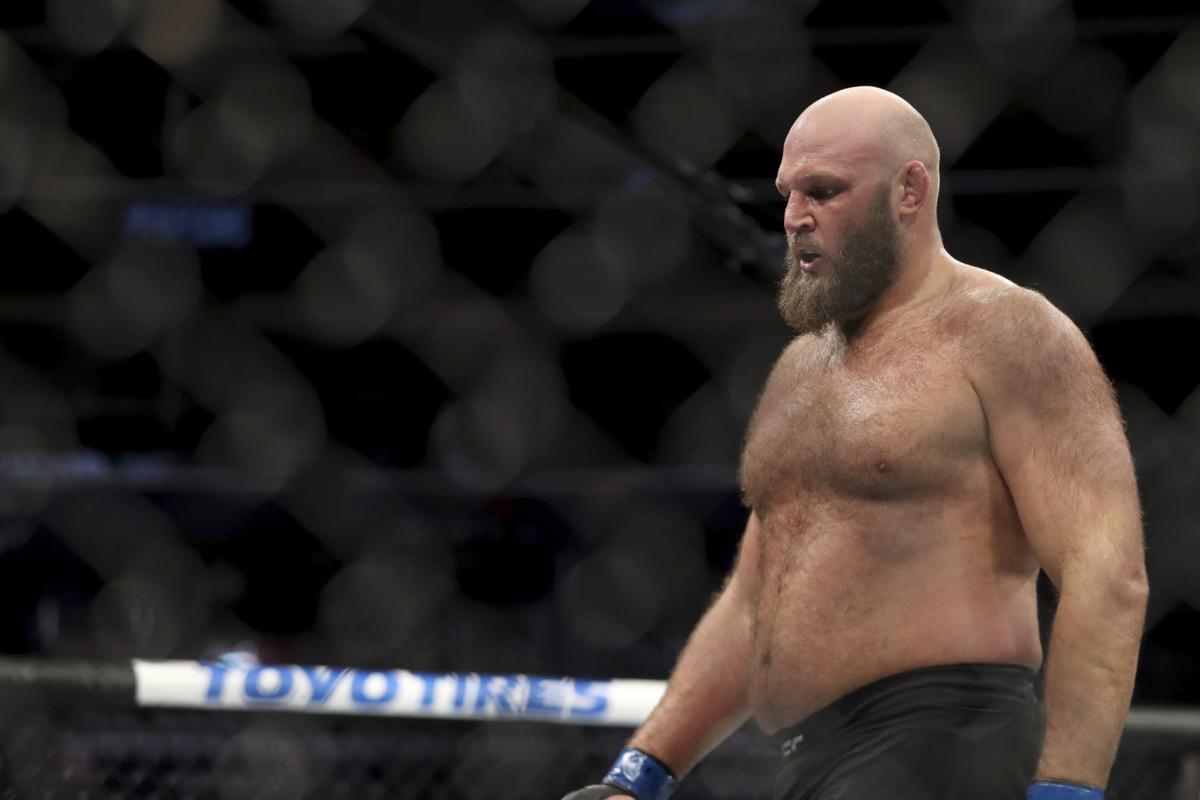 The sound stood out to Ben Rothwell.
It was a different noise than what the veteran Ultimate Fighting Championship heavyweight is accustomed to hearing when he steps into the octagon to fight. Cheers and reactions from thousands of fans were replaced by easy-to-single-out words from announcers and corner men Wednesday in Jacksonville, Fla.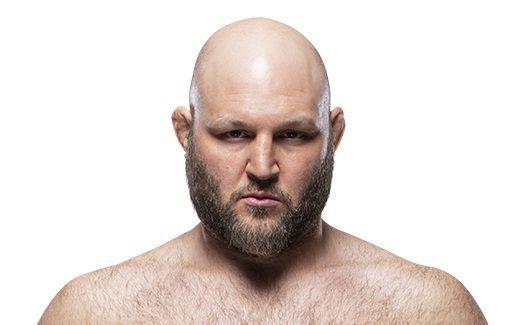 The nearly empty VyStar Veterans Memorial Arena allowed Rothwell — a Kenosha native and resident — to hear his opponent Ovince Saint Pruex's breathing change from what Rothwell expected.
"Never really picked up on it like I did in this fight, but this fight, in the first round, I went, 'He's breathing funny. He's breathing heavy,'" Rothwell said. "Within the first three minutes I picked up on it."
The UFC has sprinted to be the first sports league to hold competitions in the U.S. during the COVID-19 pandemic, and Wednesday night's UFC Fight Night: Smith vs. Teixeira was the promotion's second event in five days. In a co-main event bout, Rothwell scored a split-decision victory over Saint Pruex, who was making his debut in the heavyweight class.
Rothwell, 38, showed veteran savvy and the endurance that has kept him in mixed martial arts' top company for more than a decade. He pushed the action and used his distinct size advantage — Rothwell weighed in almost 40 pounds heavier than Saint Pruex — to control the match. Rothwell landed nearly twice as many strikes en route to tallying his second straight win.
"His whole career in the UFC, he's a monstrous light heavyweight. He's basically a heavyweight fighting these little guys. Well he came into my world, and, well, now I'm going to do that to him and he's not really used to it," Rothwell said. "Maybe they thought I was going to get tired, but I'm a professional, I picked it up, and I was there for three rounds."
Fighting without fans was a new experience for Rothwell, who has 50 professional fights and a 38-12 record to his name. However, the unique atmosphere around this fight and in its preparation had some advantages.
"It was just such a relaxing week," he said. "When it's a normal, packed house, there's stuff going on everywhere. Traffic's nuts, getting to the arena's nuts, the bathroom's nuts. There's typically four fight teams in one locker room no matter what arena we go to, so that's always crowded.
"We got there, I was the only one in the locker room. Outside of the bad stuff, it made for a really, really good fight week."
Rothwell — dubbed "The King of Kenosha" — owns and operates Rothwell MMA, a gym in Kenosha teaching mixed martial arts classes. He was able to train there and in the garage-turned-gym at his home in anticipation for his bout with Saint Pruex.
There were still challenges in Rothwell's preparation. The UFC had to postpone his scheduled bout against Gian Villante in April, and switched his opponent to Saint Pruex soon after, giving Rothwell just a few weeks to prepare for a former light heavyweight championship contender. Rothwell said it was also difficult to find training partners willing and able to train during the pandemic.
But the struggles were worth it, he said, because it was a step toward normalcy.
"To be able to go out and entertain, that's what we do this for. The fans are why we get to fight. And we got to go out and entertain," Rothwell said. "For a Wednesday night, it felt like Saturday. It didn't feel different from any fight. My social media accounts, I stay off of them usually, but after the fight I'll go on them, and after the fight they blew up.
"It just shows people want something to watch, they want live sports. And we get to kind of lead the way. The UFC and Dana White, people can criticize him, but he just opened his up and led the way for so many other things to follow what he's doing. Got to give him props for that."
After his fight, Rothwell wasted no time in trying to cement his future, calling out Ukrainian heavyweight Aleksei Oleinik. Oleinik, 42, scored a decision victory over Fabricio Werdum on Saturday in the UFC's first event back from hiatus, and is ranked No. 10 in the weight class.
Rothwell says he believes he and Oleinik match up well and a win would propel Rothwell up the rankings.
Rothwell is part of a trend of older, more experienced fighters dominating the heavyweight class. The average age of the top 10 heavyweights in the UFC rankings is 35, and all but two of that group have been in the UFC for more than four years.
"We're an older group. It's something to do with the experience. It seems like younger, big guys struggle with hard strength and conditioning, hard MMA training. As I've gotten older, I've gotten more adapted to that training," Rothwell said.
"We retain our power, so we're still dangerous later (in our careers). The lighter guys rely so much on speed and crazy athleticism, and when that starts to go, they feel like they can't fight and win anymore. Us heavyweights, the strength is the last thing to go, so if we can knock people out at age 40 still, well, hell yeah we're going to keep fighting."
Rothwell's well aware he has more fights behind him than in front of him — that's what made getting the win Wednesday so important. He now has momentum as he makes potentially one final run at the UFC championship.
"If I didn't take this fight, I might not have fought until the fall or something," Rothwell said. "So to get this opportunity, it meant a lot."
Concerned about COVID-19?
Sign up now to get the most recent coronavirus headlines and other important local and national news sent to your email inbox daily.