SUN PRAIRIE — Agie Mai Sowe never has been afraid to try new activities.
And growing up with four older brothers, she's always done "guys' stuff" and enjoyed sports.
"I was looking for a winter sport and I saw wrestling and I thought, 'I'll give it a try,'" the 16-year-old Sowe said. "I gave it a try and I really like it. It's amazing. I have learned a lot."
What makes her story unique is the Sun Prairie sophomore not only is one of six females on the Cardinals' 30-wrestler roster, she is considered legally blind.
"I have this eye condition called retinitis pigmentosa, which is where you lose sight at the back of your eye," she said after a recent practice in the Cardinals' wrestling room. "As you get older, the light slowly starts fading away."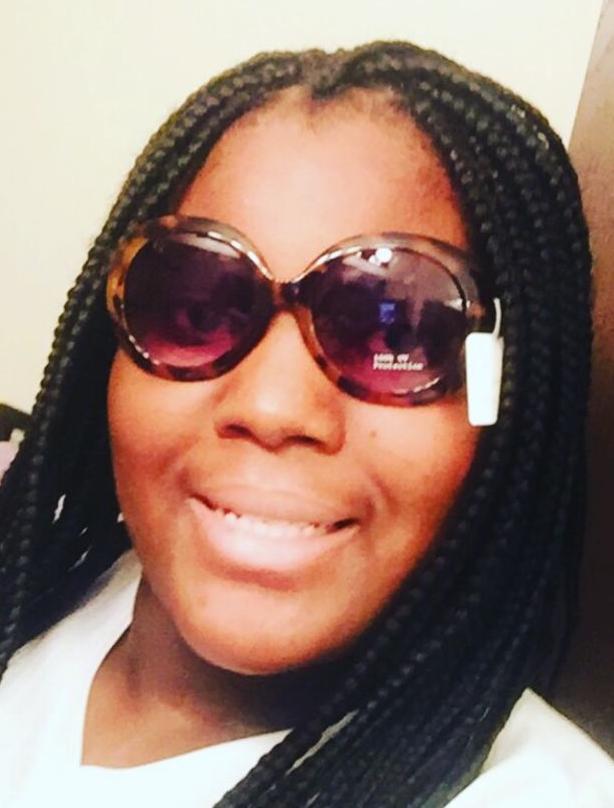 Sowe, who grew up in the Republic of the Gambia in West Africa, said she was diagnosed when she was 5 years old with retinitis pigmentosa — described as a chronic eye disease that's characterized by black pigmentation and gradual degeneration of the retina.
She said she is completely blind in her left eye and becoming blind in her right eye.
That development didn't stop Sowe from contacting Sun Prairie wrestling coach Jim Nelson prior to the season.
"I was excited to have a new kid I didn't know come out for wrestling," Nelson said of Sowe, who has competed in varsity and junior varsity matches this season in the heavyweight division (285 pounds) for the Cardinals.
Nelson understood the guidelines for a match involving a blind wrestler, recalling when he was a youth and watching John Fritz, a blind teammate of his brother Clay Nelson, wrestle for Fennimore.
"They always have to be in contact to wrestle," Jim Nelson said. "If they lose contact, they have to stop because it is an unfair advantage for the wrestler who can see compared to the one who cannot."
Both wrestlers must make adjustments.
"It is all about me feeling — what they are going to do and how they are going to do it," Sowe said. "And then, 'How am I going to stop you?'"
That the 5-foot-9, 250-pound Sowe is a heavyweight does make the adjustment somewhat easier.
"Heavyweights do tie up a lot more," Nelson said. "If you are a lighter weight, it would be different strategy for them to use with constant contact."
Sowe prepared against her teammates in practice, but understandably was nervous for her first matches against outside competition.
"I was completely scared," she said about her first match in December in Fort Atkinson. "I thought, 'I don't know what I'm going to do. How am I going to do it?' My first match I wasn't expecting to win. I was expecting to do everything I was taught."
Fort Atkinson heavyweight Seth Draeger pinned Sowe in 60 seconds.
"I give her a lot of credit," Fort Atkinson wrestling coach Ryan Gerber told the Daily County Jefferson Union. "It's not easy being a female wrestler, being a female wrestler at heavyweight, and then being blind on top of that. I give her a lot of credit. The biggest thing for me is just preparing my kids mentally like: 'Hey, this is different. And we've got to prepare for that.'"
Nelson said Sowe has made progress during the season, including winning a recent JV match.
"I did manage to win one match this season," Sowe said. "I was very happy. I cried afterward."
WIWrestling.com released its first girls wrestling rankings last week and Sowe earned honorable mention recognition in the 220/heavyweight classes. Other area wrestlers were ranked, with top rankings earned by Stoughton's Rose Ann Marshall at 113 pounds, Wisconsin Dells' Jade Herzer (132) and Sun Prairie's Natalie Kemp (182/195).
"(Sowe is) doing well for never being on the mat before this season," Nelson said, adding: "You take a lot of hard knocks when you are learning the sport of wrestling for the first time. I see her progressing, for sure. She's a strong wrestler. That is a big part of wrestling — being able to overpower your opponent with your strength."
Nelson praised his staff, notably assistant Josh Schoeneberg, for working with Sowe. She receives aid at practice, dual meets and tournaments from two Sun Prairie school district staff members, who individually are at her side and also help with getting her to rides and working with sports equipment and weights.
"Other than that, she likes her independence," Sun Prairie school district employee Isaiha Meyers said. "She makes my job pretty easy."
Said Sowe: "They are super helpful at practice and especially at meets. I don't do crowds. They help me go where I need to go and they let my day run smoothly."
Sowe moved from Africa to the Bronx, New York, when she was 8 or 9, then to Sun Prairie about three years ago.
"I really love Sun Prairie," she said. "I think it's a very good school. They offer so many opportunities."
Sowe, who also competes in track and field and sings in choir, has enjoyed her wrestling experience — saying "the team is like a family to me." She hopes to continue in the sport throughout high school.
"People tell me I look muscly," she said, laughing. "What people see and what I can see are two different things. So, thanks for the compliment."