After a few years of the status quo, a small group of Wisconsin high school administrators has decided it's time to climb back onto the dangerous limb that is the WIAA's competitive equity problem.
This group is viewing competitive equity as an affluence-vs.-poverty problem, rather than a simple public school-vs.-private school problem or an urban-vs.-rural issue.
And if current demographic trends hold, the problem might be poised to grow larger, and faster, than many now envision.
A five-person group including Wisconsin Dells superintendent Terrance Slack and athletic director Aaron Mack has proposed an amendment to the WIAA Constitution that would allow some schools to play boys and girls basketball in a WIAA division one step lower than their enrollment mandates.
It also would move a few other schools into higher divisions to compete against larger schools, based on their tournament success over the past three years.
The petition cleared its first hurdle, having more than 10% of the WIAA membership sign on by a Jan. 3 deadline.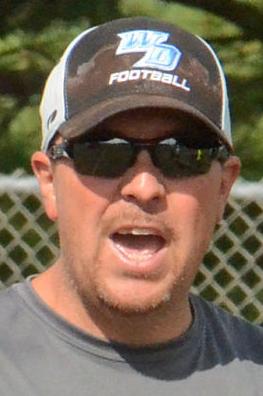 On Sunday, Slack and Mack will present the plan at a meeting of the Wisconsin Basketball Coaches Association at Trappers Turn Golf Club in Wisconsin Dells.
If an advisory committee approves, they hope to have the WIAA membership pass the basketball-only proposal at its annual meeting in April.
The group commissioned an outside statistical analysis of the last 10 years of WIAA boys and girls basketball tournaments. The findings directly link the affluence of a school district's population to that school's athletic success. This correlation has been echoed by similar studies in other states and sports, most notably one conducted by the Austin American-Statesman about Texas high school football.
The linchpin of this proposal is to compare schools based on the percentage of students whose families qualify for the nationally mandated free-and-reduced-price lunch program.
If a school's rate exceeds the state average, its WIAA enrollment figure would be reduced by the percentage of difference, sometimes pushing the school into a lower division.
According to the group's figures, 209 of the 488 state boys basketball programs have free-or-reduced-lunch participation that exceeds the state average. Many are in urban areas, but an even higher percentage are in smaller, outstate school districts. In the projected Division 5, 81 of the 128 schools exceed the state average. No private schools exceed the average.
Also, nine schools would be promoted up one division due to a "success factor" in the proposal — although a similar plan was voted down in 2016, by a 221-198 vote.
"The membership is (currently) using an antiquated, 100-year-old methodology for divisional placement," the group's upcoming presentation to the WBCA reads. "During this time, it has not adjusted to open enrollment, the addition of girls athletics, the addition of private schools, the participation of home-schooled students, nor poverty, and likely in the future virtual-schooled students."
"It's not your opinion or my opinion or (anyone else's)," Mack said. "It's completely data-driven."
But a recent WIAA statement rebuts the plan's methods and solutions. "In recent years, the membership has reviewed and rejected all attempts to gerrymander access to the State Tournaments or handicap the outcomes," the statement read.
Many of the state's most affluent school districts are based in suburbs of large urban areas — where year-round access to top-flight competition, quality coaching and cutting-edge physical training is within reach, and parents are more likely to pay for these advantages. Meanwhile, in many of the state's urban and rural areas, dollars and/or distance make such opportunities unavailable.
The trend of dominance of affluent schools (and private schools) should be raising red flags for forward-thinking administrators to consider.
Last school year, for the first time in 30 years, nationwide participation in high school sports dropped. In Wisconsin, participation last year was 178,841 students, down about 1% from the previous school year. Participation in Wisconsin has dropped in eight of the previous nine years, including six in a row, and is down 10.3% from 2009-10.
Factoring into the drop is that state public school enrollment has dropped every year since 2007, and is down more than 10% overall from the 2006-07 school year. But the figures also show that suburban school enrollment has grown by more than 6%. Enrollments also have faced a downward trend for many of the state's private schools, sometimes dropping them to lower WIAA divisions.
Sarah Kemp of the University of Wisconsin Applied Population Lab wrote on the website Wiscontext.org that after the current school year, public K-12 enrollment levels are expected to drop precipitously, accelerating "a broad decline in enrollment that has continued since the turn of the century."
A dip in enrollment would almost certainly cause a drop in athletic participation numbers and could exacerbate the growing "haves-vs.-have-nots" issue, further widening the divide between successful suburban programs and their less-advantaged neighbors and rural schools. That could create a vicious cycle that convinces students at the less-advantaged schools to take a pass on high school sports. It could even lead to the emergence of club programs that would compete directly with high schools for student-athletes.
The WIAA and its schools, of course, aim to maximize the educational value of sports participation. To do that for the next decade and beyond, it's going to take more than the same old approach plus a Twitter campaign. It's going to require a hard look at real solutions that anticipate future trends, and hard work toward a path that aims to keep high school sports relevant for everyone.