The WIAA remained steadfast Thursday in wanting to have a fall sports season and give participation opportunities to student-athletes.
But the WIAA Board of Control also sought to be mindful of health and safety concerns caused by the COVID-19 pandemic. That led to an examination of when "lower-risk" and "higher-risk" fall sports should begin and, ultimately, to a decision to delay the season's start.
During a special business meeting conducted virtually Thursday morning — a meeting that lasted for three hours — the Board of Control approved a plan for the 2020-21 school year to start seasons for the so-called "lower-risk" sports of girls golf, girls tennis, girls swimming and diving and boys and girls cross country on Aug. 17 and the "higher-risk" sports of 11-player and eight-player football, boys soccer and girls and boys volleyball on Sept. 7.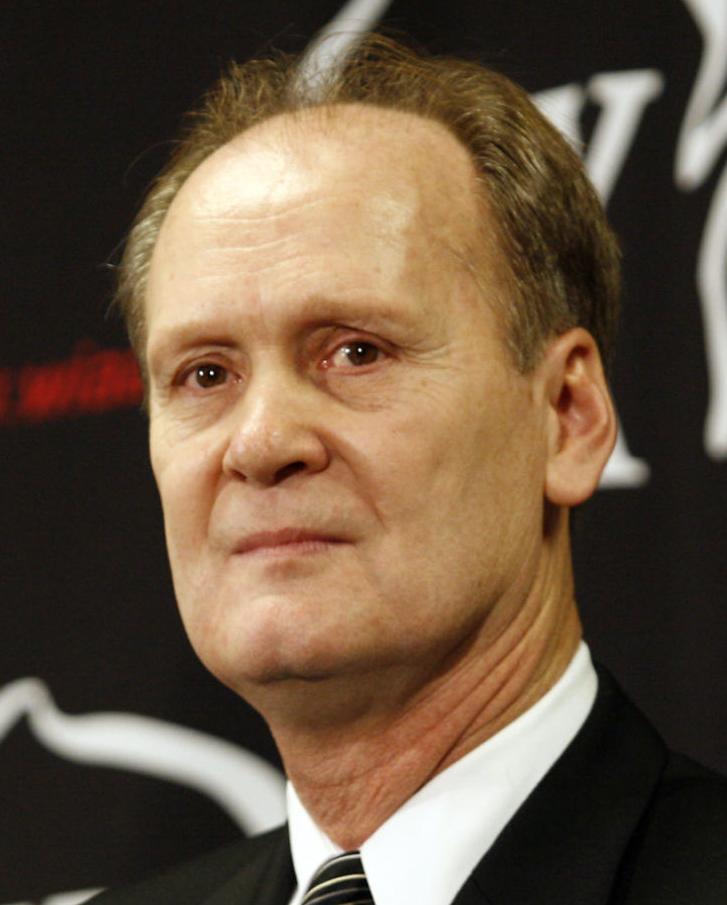 That motion, which passed 8-3, also included language that would provide schools and conferences, such as a majority of schools in the Big Eight Conference, that cannot play in the fall potential opportunity to play in the spring.
"Let's provide as many opportunities for this membership to serve their kids," WIAA executive director Dave Anderson said during the meeting. "I say that now recognizing it is not one size fits all. … There is a comfort in that blanket of uniformity. But this not a normal year. And I think that if we limit ourselves, then we are limiting the possibilities and opportunities of providing these things to young people."
Fall season end dates weren't changed and WIAA state tournaments still are in place, though whether they are played will be determined — likely during the season — based on season developments related to COVID-19.
It will be up to school districts around the state to determine if their high school teams are permitted to play and under what guidelines based on respective county health and safety mandates during the coronavirus outbreak. COVID-19 testing for high school athletes wasn't discussed during the Board of Control meeting.
Anderson said the WIAA executive staff will work to develop spring options for those schools that cancel fall sports. Details of what those plans might be weren't discussed Thursday.
An amendment to the motion that would have moved "higher-risk" sports' practice starts to Aug. 24 was defeated, 9-2.
Anderson favored having fall sports because he believes it's important for student-athletes to have as many opportunities to participate as possible during this difficult time. Getting coaches and student-athletes together for practices and competition was critical, in his opinion, and more of a priority right now than holding a state championship game, or "culminating event," as he preferred to call it.
Anderson, advocating flexibility and creativity, said, "This is a year, where, `Let's do our best to find a way.'"
He said these are extraordinary times that are requiring extraordinary measures, adding, "Let's do what we can for this year only."
He said he understood some will be happy and some will be disappointed with Thursday's decision.
The potential for an additional spring opportunity could be significant for Big Eight Conference schools after that league announced Tuesday it wouldn't hold conference competitions or crown conference champions this fall.
Madison Memorial athletic director Jeremy Schlitz said in a phone interview Thursday afternoon the WIAA decision doesn't change the Big Eight's stance about the fall sports due to its education-based approach. But Schlitz viewed the possibility of a spring sports option for schools that likely cannot compete in the fall (or essentially a fourth season) as a positive outcome of the meeting.
Schlitz said he was excited that affected Big Eight schools will have the opportunity to formulate ideas for competitions in the spring, which potentially could be contested in front of spectators in a traditional manner if health and safety conditions have improved in Dane County.
The Big Eight athletic directors had announced that conference schools that can participate will be afforded the option to schedule non-conference competitions in fall sports. The others will have virtual coaching options, but won't compete for now. The Big Eight was the first state conference to take such action.
At this point, six of the Big Eight's schools have announced they will begin the 2020-21 school year with virtual learning. The Madison (including Madison East, Madison La Follette, Madison Memorial and Madison West), Sun Prairie and Middleton-Cross Plains school districts already have announced they will begin the academic school year with online teaching. Verona is expected to vote on a virtual teaching approach next week. Those seven schools then aren't planning to play fall sports during that time.
Schlitz, who was in touch with other Big Eight athletic directors after the WIAA meeting, said those conference schools (once Verona votes) in Dane County will work on potential plans.
"I am excited to see what we will be able to put together," Schlitz said.
Schlitz, when asked if those student-athletes could play in both the traditional spring sport and the potentially added spring sport, said many details still were in play. He said it would depend on the window (when seasons end and begin in the winter and spring), but that an overlap likely would be permitted as appropriate, noting there is no WIAA prohibition of multiple sports at the same time.
The Madison school district is scheduled to make an official announcement about athletics Wednesday.
Janesville Craig athletic director Ben McCormick said earlier this week that Janesville Craig and Janesville Parker will try to play fall sports and schedule as many non-conference opponents as possible.
The Big Eight athletic directors next meet Aug. 17, after the WIAA's next Board of Control meeting Aug. 14.
All of the practices permitted by the WIAA Board of Control on Thursday begin after that Aug. 14 meeting, so it's conceivable there could be changes to schedules, pending further COVID-19 developments.
Earliest dates for first competitions now will be Aug. 20 for girls golf; Aug. 21 for girls tennis; Aug. 25 for boys and girls cross country and for girls swimming and diving; Sept. 15 for boys soccer and girls and boys volleyball; and Sept. 23 for football, according to the WIAA.
Practices for fall sports had been scheduled to begin in August, starting with football. The first day permitted to hand out football equipment was originally scheduled to be Aug. 3, with the first practices permitted Aug. 4. That now will be delayed.
The other previously scheduled starting dates for practices were girls golf Aug. 10, girls swimming and diving Aug. 11, girls tennis Aug. 11, boys and girls volleyball Aug. 17, boys and girls cross country Aug. 17 and boys soccer Aug. 17. So, only boys and girls cross country remained the same. The others were delayed.
The Board of Control's special meeting Thursday addressed a proposal to move fall sports to the spring of 2021 and shift the spring sports to the summer, in hope of providing three seasons in case the fall season was shortened or canceled. In that proposal, the winter sports would have begun the sports year in December or January.
A survey of state superintendents and administrators (358 responses from 513 WIAA members) showed 51% supported the southwest administrators' plan and 22% percent wanted a delay in fall sports, according to a report at the meeting.
The WIAA's executive staff — deputy director Wade Labecki and assistant directors Tom Shafranski, Stephanie Hauser and Kate Peterson Abiad — reported on results of surveys from the various sports coaches, and several sports, including girls tennis, girls golf, girls swimming and diving, softball, girls volleyball, boys and girls cross country and baseball were either opposed to the proposal or wanted to remain in their current season. Labecki said football coaches indicated they hoped to start Sept. 1, and expressed concern about weather, injuries and overexposure playing in spring 2021 and then again in fall 2021.
Concerns raised about that scenario included there being a shortage of coaches, officials and facilities/fields/courts if seasons were moved; graduating seniors might not wish to play summer sports; there could be transportation difficulties; and there would be conflicts for athletes trying to decide between playing for their high school or their AAU, club and travel teams.
Anderson said if member schools decided to have a virtual learning model that the WIAA would allow those student-athletes to compete (depending on local decisions). 
The Milwaukee Public Schools also have said they plan to start the school year with online learning.
The WIAA canceled the end of the girls basketball and boys basketball postseasons prior to completion in March, then canceled spring sports competitions and state tournaments last spring due to concerns about COVID-19.
Eric Russell, superintendent at Baldwin-Woodville, presided over his first Board of Control meeting as president during the 2020-21 school year.
Concerned about COVID-19?
Sign up now to get the most recent coronavirus headlines and other important local and national news sent to your email inbox daily.