The WIAA says it isn't considering moving any fall sports to the spring sports season or flipping sports seasons due to the COVID-19 pandemic.
Any such change would require WIAA Board of Control approval.
WIAA director of communications Todd Clark said Monday the WIAA has "entertained a number of scenarios and considerations" among many informal discussions during the pandemic.
"However, at this time, we have not spent any serious staff time and discussion on the executing a plan to flip seasons," Clark wrote in an email. "It's a topic that can always be discussed. Of course, anything considered will need Board of Control review and approval."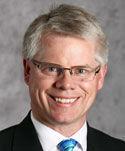 The Board of Control, which met last month, has no special meetings scheduled in July, as of Monday, according to Clark. 
Fall sports guidelines are being worked on and are scheduled to be provided to WIAA schools this month, according to Clark.
Public health officials, Department of Public Instruction, counties in the state and local school districts also will remain key decision-makers entering the 2020-21 school year.
It is likely local decisions by counties and school districts will guide what conferences do and subsequently determine what fall sports look like. And it could vary around the state because counties' plans for reopening have varied around the state. 
Some other states have brought up the idea of moving fall sports to the spring due to concerns about the coronavirus.
Clark was asked by the State Journal about the WIAA's stance on the topic after a social media discussion began due to a report Sunday on Twitter that indicated the WIAA was considering a plan to move boys and girls track and field from the spring to the fall and shift football, girls and boys volleyball and boys soccer from the fall to the spring.
A few athletic directors reached Monday said they hadn't heard of or been part of any such WIAA discussions about flipping sports.
"I personally have not heard any support for switching seasons as we aim to serve all athletes through education-based athletics, not just certain sports or programs," Madison Memorial athletic director Jeremy Schlitz wrote in an email. "So, from a purpose standpoint, I do not see that as an appropriate alternative and have not heard it get any traction, but all options are on the table at the WIAA and all groups are trying to think outside the box to provide programming for all of our students."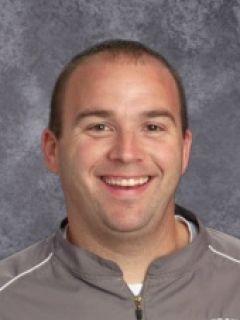 Sun Prairie athletic director Eric Nee said some of his coaches have asked him about sports possibly changing seasons (baseball and softball also were mentioned, he said). But Nee said he hadn't heard any discussion from the WIAA about flipping seasons.
Nee, in a phone interview, said it's possible such a topic could be put on the table, but any such proposals would need to be addressed immediately because fall sports practices are scheduled to begin in August, pending upcoming decisions about how academics, activities and athletics will be affected in the 2020-21 school year by COVID-19 developments.
Fall competition schedules and schedules for facilities, transportation, staff and officials would need to be reworked if sports were being moved to other seasons.
Nee said logistically there wouldn't be enough time to make the changes.
Some schools share coaches in sports, such as soccer, and wouldn't have enough field space. Some student-athletes then would be faced with choosing between sports they play.
Nee said the Cardinals' coaching staff is preparing as if fall sports will go on as scheduled.
"You have to be prepared," Nee said.

"Coaches and parents often have a more narrow advocacy, so ADs, school officials, and the WIAA need to look at the solutions from a greater good viewpoint and how to serve the mission of high school sports for all," Schlitz, who's also the Madison school district athletic director, wrote in his email. "From a logistical standpoint, we need to focus on facilities, staffing, officiating and transportation beyond the safety of our students and communities and making sure that we do not negatively impact the educational model provided for the students by introducing additional disruptions.
"I do not see switching or changing some seasons unilaterally to be appropriate or helpful in any of those areas when we look at all programs at all levels and in my opinion the WIAA will look out for all 24 sports it offers to be treated appropriately and equitably."
The Big Eight Conference has an athletic directors' meeting July 21, though Nee said decisions about fall sports might come even later in July in order to make the most informed decision.
The Big Eight and Badger conferences include schools in different counties, though each conference has tried so far to make unifying league decisions.
"We will continue to work with WIAA, DPI, and DHS to look at appropriate models and solutions and most closely with local public health, conferences, and school districts as regular season competition will be determined by those entities and at the moment we just need to fit in the framework of the established season calendar and regulations from an eligibility and compliance standpoint," Schlitz wrote.
"I am not aware of any set meeting dates for the WIAA at this time, but I am sure that as the situation evolves we will continue to get communication and a chance to provide feedback at both the conference and state level. The Big Eight meeting July 21 will need to have some distinct decisions or timelines for our conference competitions.
"I know we have had great engagement from ADs across the state in our regular virtual meetings and webinars as we continue to identify needs and items we have not addressed but are coming up as we develop educational models and how sports fit into those.
"I do anticipate the July contact period will help inform the WIAA and their Sports Medical Advisory as well to solidify recommendations for fall sports and beyond and am sure we will see those this month. We are also seeing that in some of the surrounding states and other organizations as they try to find ways to compete safely.
"The more information we can collect, the more reliable our course of action can be, recognizing nothing is certain these days."
Schlitz wrote he believes "the most prudent course is patience and to not make final decisions until absolutely necessary — to be best informed and not create false hope or premature disappointment."