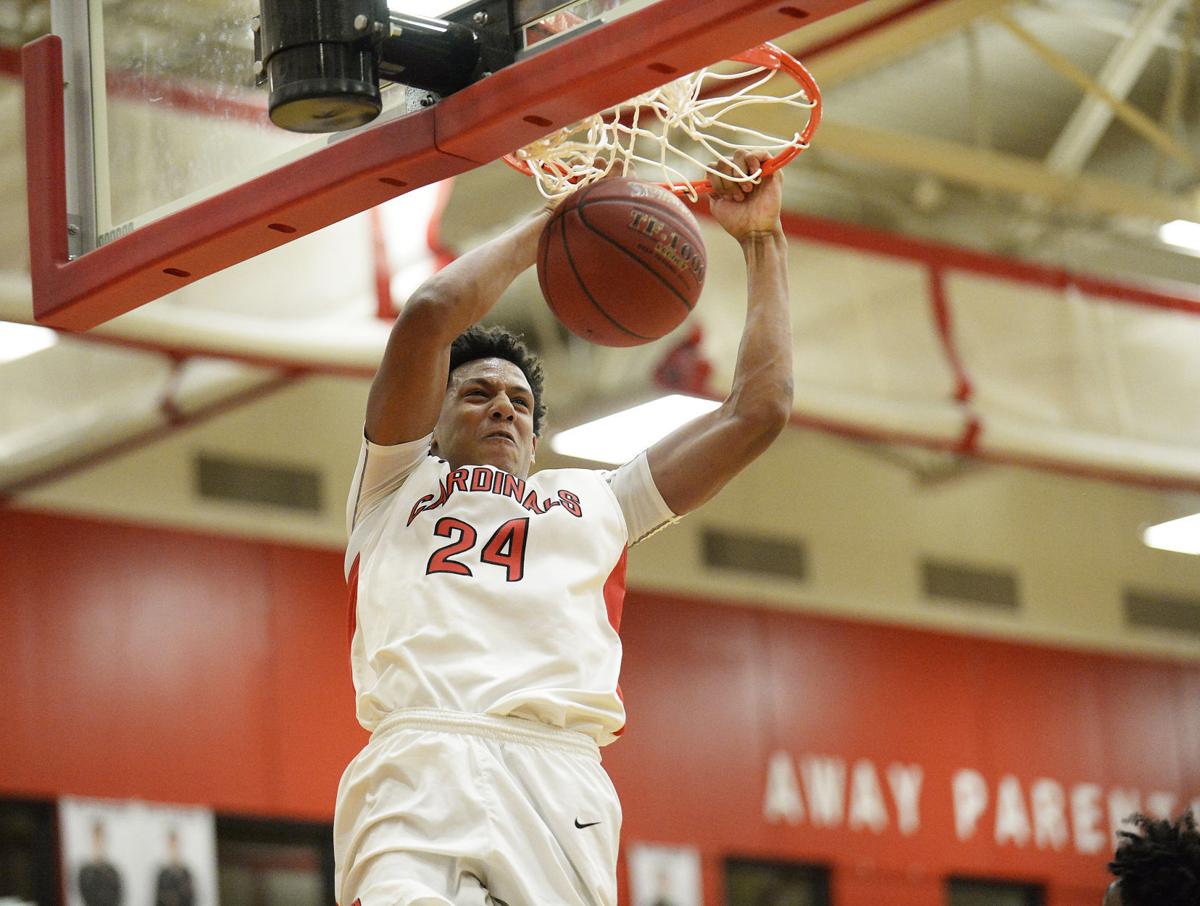 MOUNT HOREB — The temperatures are changing once again inside the Wisconsin Interscholastic Athletic Association.
That was what the thermometer read after the WIAA held the last of its seven area meetings with athletic directors and administrators on Monday at Mount Horeb High School.
The problem of competitive equity between public- and private-school programs — the WIAA's biggest hot-button issue for much of the past decade — appears to be cooling off big-time. Not because it's been solved, but because administrators appear to be less interested in approving a rule that's fairest for all, and more interested in carving out a landscape that is most advantageous to their own programs.
And the constantly flickering flame of conference realignment? The WIAA is close to finalizing a plan to create 50 new, football-only conferences of eight or seven teams each — which would help to cool off administrators from schools stuck in conferences that make earning a football playoff berth far-fetched.
But there's a new front-burner issue facing the WIAA — one that started as a couple of isolated incidents, but could very well become a common trend. And if that's allowed to happen, it could shake the very foundation of many of the WIAA's most popular team sports, such as basketball, volleyball and soccer.
That issue is the loophole-laden transfer rule. And one standout athlete, former Sun Prairie basketball star Jalen Johnson, has become one of a few major players forcing the WIAA's hand in a move to tighten up its rule book and protect its franchise.
The 6-foot, 8-inch Johnson, a junior, is a top-10 national recruit who holds offers from about 20 colleges, including Wisconsin, Marquette, Duke, UCLA, Florida, LSU and Arizona. Last year, he averaged 18.4 points and 9.6 rebounds a game and helped Sun Prairie go 25-2 and earn the Cardinals' first state tournament trip.
But Johnson announced on July 29 that he and his younger brother, Kobe, were transferring to Nicolet High School in the Milwaukee suburb of Glendale. The transfers would comply with current WIAA rules because the Johnson family plans to move to the Nicolet school district.
But the Johnsons aren't the only newcomers to the Nicolet super-program. Jarrett Henderson, a 6-8 senior transferred from Sheboygan South to Nicolet before the start of his junior season, again following a family move.
And 6-5 wing Desmond Polk planned to transfer from New Berlin West to Nicolet for this, his junior season. But the WIAA denied Polk immediate eligibility after the transfer, which would have forced him to sit out one year of varsity competition. So instead, Polk joined the basketball factory at La Lumiere School in La Porte, Indiana.
What is the common thread between these athletes? They played together during the summer Amateur Athletic Union season, as part of the Phenom University 16-and-younger club program.
The transfers likely aren't nefarious plots to recreate the 2010 Miami Heat with LeBron James, Dwyane Wade and Chris Bosh. It's far more likely that with all the fun and success the star players enjoyed during the summer, they simply wanted to make it a year-round partnership. After all, Johnson already holds enough blue-chip scholarship offers to make all but a few players nationwide jealous.
You have free articles remaining.
But in this case, the cause is not as momentous as the potential effect. It's possible Nicolet could go unbeaten and win the WIAA Division 2 (yes, Nicolet is in Division 2) championship game by 60 points. And that could spark a trend of dozens of athletically motivated moves and transfers that would turn the storied institution of WIAA basketball into an offseason workout league for top traveling club programs.
And under its current rules, if parents are willing to relocate in order to make that happen, there would be little the WIAA could do to stop it.
On the flip side, if allowed to become a common issue, super teams could prompt players who aren't as talented — at the same school or competing schools — to decide that the effort it takes to play high school basketball simply isn't worth it. And the sport would shrink and eventually fade.
"(There have been) some transfers by people trying to form 'super teams' or trying to get their AAU team together during the high school season," WIAA executive director Dave Anderson said, noting six such examples across the state spectrum that "relate to pre-existing relationships."
"All you have to do is look at the AAU (team's Web) page and you'll see (the players together)," WIAA deputy director Wade Labecki said.
So, the WIAA is fast-tracking a change to its constitution to halt transfers taking place because of what it calls "pre-existing athletic relationships."
Under the proposed change, a student who transfers to a member school who has a pre-existing relationship with anyone in the new school will be ineligible for competition for one calendar year (though they would be allowed to practice).
The WIAA's initial definition of a "pre-existing relationship" covers only students entering grades 9 through 12 and might include, in part:
• A student who is involved with summer (non-school club) athletic activities with a coach, administrator, parent or athlete of the new school before attending that school.
• A student involved in a school or non-school (non-school club) activity that was coached or directed by a coach, administrator or parent tied to the new school.
• A student who receives private skills instruction from someone who is a coach, administrator or parent at the new school.
• A student who attends a summer contact session (camp or open gym) at the new school.
Anderson said the proposal follows a rule recently adopted in Michigan that passed a court challenge.