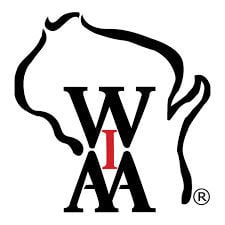 The conference realignment task force heard appeals and voted to advance two plans to the WIAA Board of Control for final consideration, according to a release from WIAA communications director Todd Clark on Thursday.
The task force met Wednesday at the WIAA executive staff office in Stevens Point.
The two proposals, which were originally denied in December and later advanced for further consideration following the appeals hearing Jan. 8, will be considered for implementation at the Board of Control meeting March 6, according to the release.
You have free articles remaining.
The task force unanimously supported advancement of the plan to move Campbellsport from the East Central Conference to the Wisconsin Flyway Conference beginning in 2021-22.
The proposal to move Ashland into the Heart O' North Conference beginning in 2021-22 also was approved for advancement to the Board of Control with an 8-3 vote of support.
According to the release, the intent of the new conference realignment process is to apply a more formalized method for member schools to request relief from conference affiliations. A committee of member school administrators has been established to evaluate all realignment requests and present them to the Board of Control, which retains the authority to make final determinations of all conference alignment decisions.
The new collaborative model adds structure, enhanced communication and transparency to the realignment process.
Madison Memorial athletic director Jeremy Schlitz is co-chairman of the task force.
Get in the game with our Prep Sports Newsletter
Sent weekly directly to your inbox!