Disappointment and sadness followed the WIAA boys and girls basketball seasons — the only unfinished winter sports — ending prematurely March 12 due to the COVID-19 pandemic.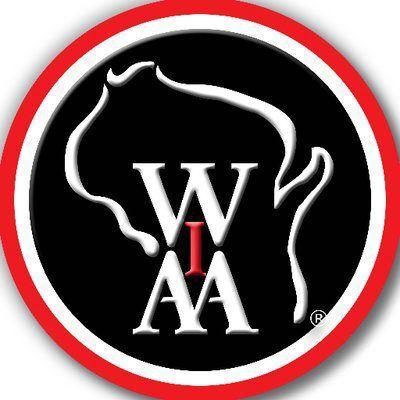 More than five weeks later, the Wisconsin Interscholastic Athletic Association formally canceled the suspended spring sports season under its normal schedule before it began.
The WIAA Board of Control discussed options as it tried to find some solace for disappointed athletes and coaches, and ultimately decided to permit an expanded unrestricted summer contact period for athletes and coaches — under local control.
After meeting via videoconference for two hours Tuesday, the Board of Control announced that it "has voted to cancel 2020 spring competitions and tournaments — 30 days of summer contact will be allowed for spring coaches, if they include seniors. Acclimatization rules must still be followed and contact must follow the governor's orders."
WIAA executive director Dave Anderson, who said the organization has felt "the hope and dismay" of its members, made the initial recommendation during the meeting, which was then discussed and eventually passed by a 10-1 vote.
Virtual coaching can continue through the end of each sport's season, which is the end of its state tournament. The 30 out-of-season contact days this summer will allow coaches to work with spring season athletes who currently are in grades 9-12 (this might occur in July or August if games or scrimmages are allowed to be held). That would assume access to schools.
The 30 days of contact would provide an opportunity for spring teams to practice and hold competitions, according to the WIAA.
Hopes dashed
While the potential summer contact time came as good news to Waunakee boys golf coach Betsy Zadra, the decision to cancel spring competitions and tournaments was difficult to hear.
"I think we knew it was coming, but the finality of it is a little hard," said Zadra, who was excited about the team she had. "I feel bad for them. I know they are feeling bad today. We were all holding out hope. They just wanted part of a season. We all just wanted a part of something."
It was the most recent disappointment for high school students and prep athletes, including many seniors who won't experience graduation.
"I feel really bad for seniors," Zadra said.
No surprise
The decision was anticipated in the wake of Gov. Tony Evers' decision last Thursday extending the state's "safer at home" order until May 26 and closing public and private K-12 schools through the rest of the school year.
"It is an emotional thing," Madison Memorial athletic director Jeremy Schlitz said after Tuesday's WIAA decision. "The end of the school year always is, and this magnifies it."
Schlitz said this unique spring season has been bittersweet for student-athletes and coaches who wanted to have the opportunity to accomplish their goals, but also reaffirming to see the connections those athletes and coaches developed and maintained through primarily virtual coaching.
Other concerns
The WIAA's decision about the expanded summer contact period for spring athletes and coaches, however, raised questions for school administrators, who are now trying to digest how to proceed. One concern could be liability issues for schools if graduate seniors practice in the summer.
Schlitz said he understood the decision to cancel WIAA competitions and state tournaments, but said the difficult part of the decision was that it didn't provide closure.
"We will look at it as a district and a conference to see if unrestricted contact is feasible or desirable for us," Schlitz said.
Schlitz said the Big Eight Conference athletic directors will meet Thursday to discuss the decision. An update will likely be reported Friday.
Milton athletic director Brian Hammil, president of the Badger Conference athletic directors, declined to comment Tuesday. The athletic directors are scheduled to meet Wednesday and will then provide direction to conference coaches.
The Badger Conference released a statement Thursday, which said: "The Badger Conference athletic directors understand and appreciate the reasons for the decision to close schools and cancel extra-curriculars for the remainder of the school year. With that being said, we express our sadness for our student-athletes and coaches, especially the senior class of 2020, that won't have a chance to represent their schools again. We wish our seniors the best of luck moving forward, and know that they will do well in their future endeavors."
Not alone
Anderson, of the WIAA, said Illinois, Ohio and Florida also recently canceled spring seasons, bringing the total to about 30 states.
"All of us are navigating in extremely unfamiliar waters right now," said Anderson, adding that the WIAA was within its powers to extend the summer contact period from five days to 30 under the circumstances.
"We want to extend our sincere empathy and regrets to all the student-athletes and coaches that have worked hard in anticipation of participating in sports this spring, particularly the seniors," he said. "The Board of Control and Executive Staff have been resolute in their hopes to preserve some chance to play one more time, and it is our hope that by providing the extended unrestricted days, we can provide some opportunities and closure for spring sport student-athletes."
The Board of Control members wanted equity for spring athletes, meaning one sport wouldn't be able to start before others.
Virtual coaching
Athletes this spring had tried to stay fit through individual workouts and coaches had offered their help through virtual coaching.
For instance, prior to Tuesday's meeting, Zadra had maintained hope that the spring season might be extended.
She sent out a weekly practice folder with drills, rules, quiz questions, mental game tips, core exercises and fun challenges. She formulated ideas for possible challenge matches when the state's golf courses reopen Friday because she wanted to do something for her players, particularly the seniors.
But last Thursday's news essentially closed the window of opportunity on a WIAA competition and tournament season during its scheduled time period.
"I think (Thursday's) announcement hits hard," Lakeside Lutheran activities director Todd Jahns wrote in an email last Thursday night after the governor's decision. "While we all probably knew this was coming, there was always a faint hope that maybe something could be salvaged. Today's announcement takes away that hope. I feel especially bad for our seniors. They will never get this back."
Wisconsin Athletic Directors Association president Todd Sobrilsky, the Waukesha South athletic director, said in a statement Tuesday afternoon: "We appreciate the time taken to gather complete and timely information before making decisions with absolutes about the future and recognize information changes quickly in these fluid and uncertain times. We realize there will be those who struggle with many components of decisions.
"We will find ways for our organization to support the schools and athletic directors responding to these decisions going forward with best ways to communicate with and support ADs, schools, and student athletes and protect education based athletics and support the jobs of athletic administrators."
On Friday, Iowa canceled its spring sports season and suspended its summer season after its governor closed schools the rest of the year. Iowa High School Athletic Association executive director Tom Keating, in a Cedar Rapids Gazette report, said, "What we lose in money is nothing compared to what the kids lose in memories."
In the black
WIAA spring sports are girls soccer, track and field, softball, boys tennis, baseball and boys golf.
How much money the WIAA will lose from the spring sports cancellation isn't immediately known.
During Tuesday's meeting, Anderson reported that the WIAA budget was on track in mid-April even with the loss of the basketball state championships, but said now "we are in an austerity mode. We won't see new revenue coming into the WIAA until next November."
He said the WIAA is "in the black for the time being," but for now is "operating on reserves."
Concerns about the coronavirus outbreak led to the WIAA announcing late on March 12 it was canceling the remaining two days of the girls basketball tournament and the rest of the boys basketball tournament, which completed sectional semifinals.
The spring sports season and state tournaments were suspended due to concerns about the coronavirus outbreak and no competitions had begun.
Postseason competition was scheduled to begin in late May, leading into the state tournaments in June.
The WIAA announced April 10 it wouldn't be allowed to use its usual University of Wisconsin locations if it did hold the state boys golf, softball and boys tennis tournaments.
With UW extending the cancellation of campus events through June 30, the possibility of holding the state tournaments at UW sites was eliminated. So, even if the WIAA was allowed to and decided to hold its spring tournaments, it would have to relocate at least three of them — and state tennis involves two weekends of tournaments: one for individuals and one for teams.
Spring sports are girls soccer, track and field, softball, boys tennis, baseball and boys golf.
The 2020 WIAA annual meeting in April was canceled, so revenues and expenses for 2018-19 weren't announced.
At the 2019 annual meeting, it was announced that in 2017-18, these state tournaments made money (revenues vs. expenses), according to WIAA information – basketball ($2,058,208), football ($645,979), wrestling ($387,212), volleyball ($241,905), boys and girls soccer ($118,097) and hockey ($51,679). Those running a deficit were track and field ($200,046), cross country ($115,607), softball ($96,642), girls and boys tennis ($91,759), girls and boys golf ($84,781), baseball ($63,999), swimming ($41,318) and gymnastics ($39,467).
Revenue from state tournaments totaled $7,935,842 and expenses totaled $5,166,381. The excess was $2,769,461.
The same state tournament sports made and lost money in 2016-17.
"All of us are navigating in extremely unfamiliar waters right now."

Dave Anderson, executive director of the Wisconsin Interscholastic Athletic Association