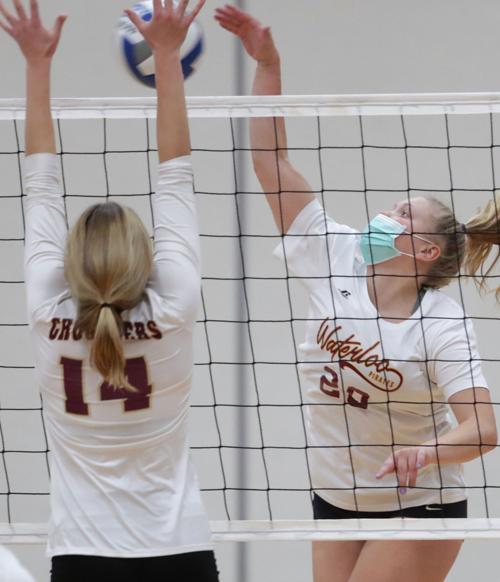 The WIAA won't stand in the way of winter high school sports if schools are willing and able to participate, but the association's Board of Control approved a lengthy list of COVID-19 guidelines during its monthly meeting on Friday.
A 21-page list of guidelines released by the WIAA on Friday reminds administrators to follow local health department guidelines, but also emphasizes a series of general and sport-specific safety suggestions — which will become requirements during WIAA postseason competition.
Before every interscholastic event, teams will be required to bring a contact tracing sheet to the event with participants' names and phone numbers, and information on their body temperature and any potential COVID-19 symptoms. A coach or athletic director will have to sign a verification of the tracing sheet.
Some of the most restrictive suggestions concern wrestling, because that sport has drawn the deepest level of concern from members of the Medical Advisory Committee. The suggestions include limiting all matches to two-team dual meets (thus eliminating weekend and holiday multi-team tournaments) and spacing all competitions to be six to seven days apart, including a break of five to seven days after Christmas.
Those rules would eliminate the various holiday-week tournaments that each draw 40 or more teams from all over the Midwest, including the Bi-State Classic in La Crosse, Oshkosh on the Water at UW-Oshkosh, Northern Exposure in Merrill, the Cheesehead in Kaukauna and the Midwest Classic at UW-Whitewater.
In all winter sports, athletes and coaches will be required to wear masks when not directly involved with competition (on the bench, in the locker room, etc.). The WIAA will not require gymnasts to wear masks during events because they might slip and obscure the athlete's vision. Wrestlers are asked to avoid neck gaiters due to the choking risk.
The guidelines will be reviewed in December, and WIAA executive director Dave Anderson said "these are living, breathing documents … subject to change as science change and as our reality changes."
Concerned about COVID-19?
Sign up now to get the most recent coronavirus headlines and other important local and national news sent to your email inbox daily.