Like most Big Eight Conference matches this season, the Verona girls volleyball team made short work of Madison East last week.
The Wildcats, undefeated in the Big Eight Conference dual season, piled up thunderous kills. They authored an abundance of spot-on serves. And their digs were in endless supply.
Yet, Madison East coach Liz Nagel had one person in mind when pointing out the pivotal player: Verona senior setter and co-captain Jordan Armstrong.
"She controls the energy and environment and atmosphere for that team," Nagel said. "She got us back on our heels and made us do what she wanted us to do.
"The setter is the quarterback of the offense. She runs the plays. She's the Aaron Rodgers for Verona, is basically what she is. If they have a (bad) pass, she's going to be the one that throws that Hail Mary up there to have a beautiful set for one of her attackers to put that ball away," Nagel said.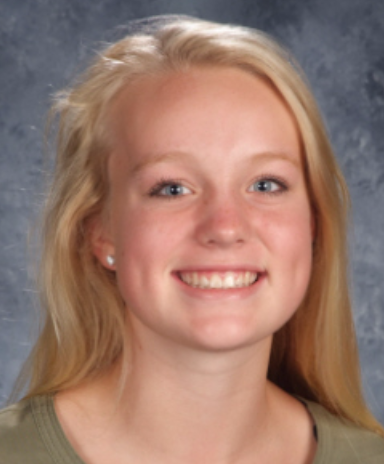 High praise, and warranted. After all, the 5-foot-10 Armstrong has more than 600 assists this season and is headed to the University of Pennsylvania to play volleyball.
While she can seemingly set a volleyball on a string, her 3.93 grade-point average also appealed to the Ivy League school.
But next year can wait, for now.
The Wildcats, who returned five starters from the team that advanced to a WIAA Division 1 sectional semifinal last season, are looking to earn the program's first trip to the WIAA Division 1 state tournament since 2015.
Verona finished 9-0 in the Big Eight dual season, ahead of runner-up Sun Prairie (8-1). The top-seeded Wildcats won their pool at Saturday's conference tournament at Janesville Parker and advanced to the title match, before falling to second-seeded Sun Prairie in the final. 
"Obviously, our goal is the Resch Center," Armstrong said. "It always has been. I think winning conference outright is a step on that road. But we still have to work hard. It's not over yet for us."
Armstrong caught the volleyball bug from her aunt, Erin, who also played. She started playing club volleyball in fifth grade, and her game took off from there. She also drew inspiration from former University of Wisconsin athlete Lauren Carlini, also a setter, and former Verona setter Victoria Brisack, who now plays at Indiana.
You have free articles remaining.
Register for more free articles
Stay logged in to skip the surveys
The fourth-ranked Cardinals, who have have won the Big Eight title 13 of the past 14 years, are playing for their coach. 
"I always strive to run my team kind of with the power and poise, like the way Lauren Carlini and Tori would run their teams," Armstrong said.
At one point in the Wildcats' match against East, Verona senior hitter Maddy Kelley hammered home a kill that opened more than a few eyes, based solely on raw power.
Armstrong backed away from the scene in disbelief, as if she had just witnessed the volleyball slam through the floor on the other side of the net. She then ran toward her teammate and jumped on her in celebration.
Off the court, Armstrong offers encouragement during pregame pep talks. And, to no one's surprise, she brings plenty of energy in that format, too.
"In the huddle it's a lot sometimes, but I love it," senior libero Amelia Hust said with a smile. "It always makes us laugh or gets us hyped. She's always got the right things to say. She impresses me every day."
Verona, an honorable mention pick in the Division 1 state rankings, lost only three sets in conference play.
Armstrong often sets up Kelley (173 kills, .590 hitting percentage entering last weekend's Big Eight tournament), sophomore Claudia Bobb (198, .350 percentage) and senior Megan Touchett (135, .170 percent). She also leads the team in aces and occasionally gets into the offensive attack with a stealthy and deceptive move off the set.
"I've given her the reins on the court," said Verona first-year coach Jillian Bauer, a former Verona and UW-Green Bay player. "She can feel for who the hot hitters are at the time, and what maybe the best option is. … I trust her with that second contact that she'll make the best decision she can."
Verona earned a second seed for postseason and will play in a WIAA regional final Saturday against the winner of Thursday's Onalaska-Holmen match. 
As the postseason begins, Armstrong's decisions will go a long way in determining how far the Wildcats can advance. And just maybe, she can set up the winning point that gets them to the Resch Center.
"I think playing our game and staying focused on us (is the key)," Armstrong said. "Our coach talks about this. It doesn't matter what teams do on the other side. It's about us. Just staying focused on us and keeping up our tempo."