Madison East senior Isaac Seip once pondered playing baseball in college.
But his options have expanded in recent seasons since joining the Purgolders boys volleyball team.
"Volleyball was a thing I would do on the side but as I started playing more, and getting better along with the team, I thought I could play somewhere in college," he said.
The COVID-19 pandemic eliminated his junior season in 2020, but the lack of prep competition didn't diminish Seip's desire to improve.
Seip, a 6-foot-1 outside hitter/middle blocker, was introduced to volleyball when he chose the sport as elective in eighth grade at Madison Country Day School.
The three-sport athlete continued with fall volleyball as a freshman to prepare for winter and spring sports at East. Seip moved to varsity after one match on the JV team.
"I really started loving volleyball," he said.
Matt Filteau, who's been the Purgolders head coach for six seasons, said Seip is one of the best players that he's seen come through the program.
Seip improved his sophomore year with digs and ability to read opponents' hitters. Seip's versatility to be inserted anywhere on the court sets him apart from others, according to Filteau. And his defense improved each season.
"If things go haywire, I know Isaac could set," Filteau said. "Would he be an all-world setter? No. I could put him at middle, outside or right side to play and he could do it. Those are the things you notice right away. That's what separates the really great players."
Filteau knows good players. Former Purgolders setter Sam Heiman earned Big Eight Conference player of the year honors in 2018. Seip was a freshman on varsity during Heiman's award-winning senior season.
Heiman, a transfer from Madison School of Engineering and Madison College, will compete with the Edgewood College men's volleyball team this season.
Filteau said that Heiman, upon his departure from East, made a point of praising Seip's talent and potential. The veteran's leadership left an indelible mark.
"It was such a great environment," Seip said. "When I was a freshman, all the seniors were helping me out and teaching me what to do. Now I am the senior helping people."
Even though the pandemic erased his junior season, Seip kept his volleyball skills fresh by playing beach volleyball and working out at KEVA Sports Center with teammate Leo Stattleman-Scanlan, an East setter.
Seip credited Filteau for being a persistent motivator throughout his prep career. And making an impact his final season was a big goal.
"Missing a season made me a little angry," Seiip said. "I knew if we were going to have a senior season, coming into it, I would have to make up for junior year and put it all out there."
Seip had 161 kills and 72 digs in 2021. He finished with 445 kills and 204 digs during his three-year career at East.
Meanwhile, Filteau said the number of players who have joined the boys volleyball program has increased during his tenure. He's seen overall improvement, and another objective he'd like is to see East included in the upper half of the Big Eight standings.
There's still work to be done as the Purgolders finished with a 1-23 overall record, and 1-6 in the Big Eight.
"My theory is: If you elevate the program, the wins will come," Filteau said. "This year, if you look at our won-loss record, we're not there. We've had close matches and have come on the wrong side of things."
Seip, who will graduate in the spring, likes the direction that the program is headed.
"We are a lot better compared to when we first started practice," he said. "Being competitive in games even if we don't come out with a win. If we play hard throughout the entire match, it's a good thing."
High school boys volleyball preview: Madison East's Isaac Seip, Middleton's Cole Sweitzer among 10 players you need to know this season
Jacob Murphy, sr., Fort Atkinson
Murphy, a middle blocker, is a strong attacker and blocker for Fort Atkinson coach Michael Rajsich's team.
Isaac Seip, sr., Madison East
The athletic Seip, who can play outside hitter and middle blocker, is expected to be a top player in the Big Eight Conference, according to Purgolders coach Matt Filteau.
Ethan Hallick, sr., Madison Edgewood/Madison Country Day
Hallick, a setter who will run the attack for the third consecutive season, is a player who "puts in a lot of work in and out of season and continues to show his talents more and more every year," coach Keegan Talbott said.
Matt Wheeler, sr., Madison Edgewood/Madison Country Day
Wheeler, a libero, is in charge of the defense and "continues to be a great level-headed leader for our team and we expect him to be back better than ever this year," according to Talbott.
Anthony Schroeder, sr., Madison La Follette
Schroeder, an outside hitter who was on varsity starting as a sophomore, is a top-flight all-around player who's "always working to get better," Lancers coach Dane Sheppard said.
Ben Krumbach, jr., Madison Memorial
Krumbach, an outside hitter, is part of the Spartans' core for coach Eric Peterson's team, along with senior setter Alex Kimbel and senior outside hitter/libero Zach Vosberg.
James Hamm, sr., Madison West
Hamm, a setter, will direct the Regents' attack for coach Karl Hubbard, who's new to Madison West.
Ryane Frank, sr., Middleton
Frank, a middle hitter, was the Cardinals' most efficient hitter last season and provides a big blocking and attacking presence, according to Middleton coach Rob Kleinschmidt.
Cole Sweitzer, sr., Middleton
Sweitzer, an outside hitter, led Middleton in kills last season when the Cardinals advanced to the state tournament championship match, finishing as runner-up to Kimberly, during the WIAA's alternate fall season. Sweitzer will be a significant contributor as a player and leader, Kleinschmidt said.
Colton Tubbs, sr., Middleton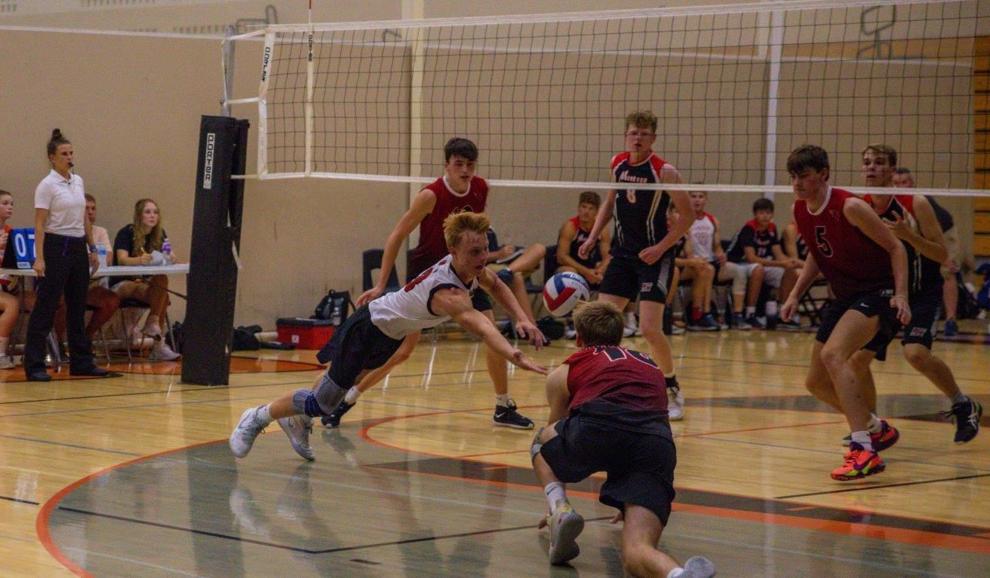 Tubbs, a libero, was a key defensive performer for Middleton in reaching the state final during the alternate fall season last spring.