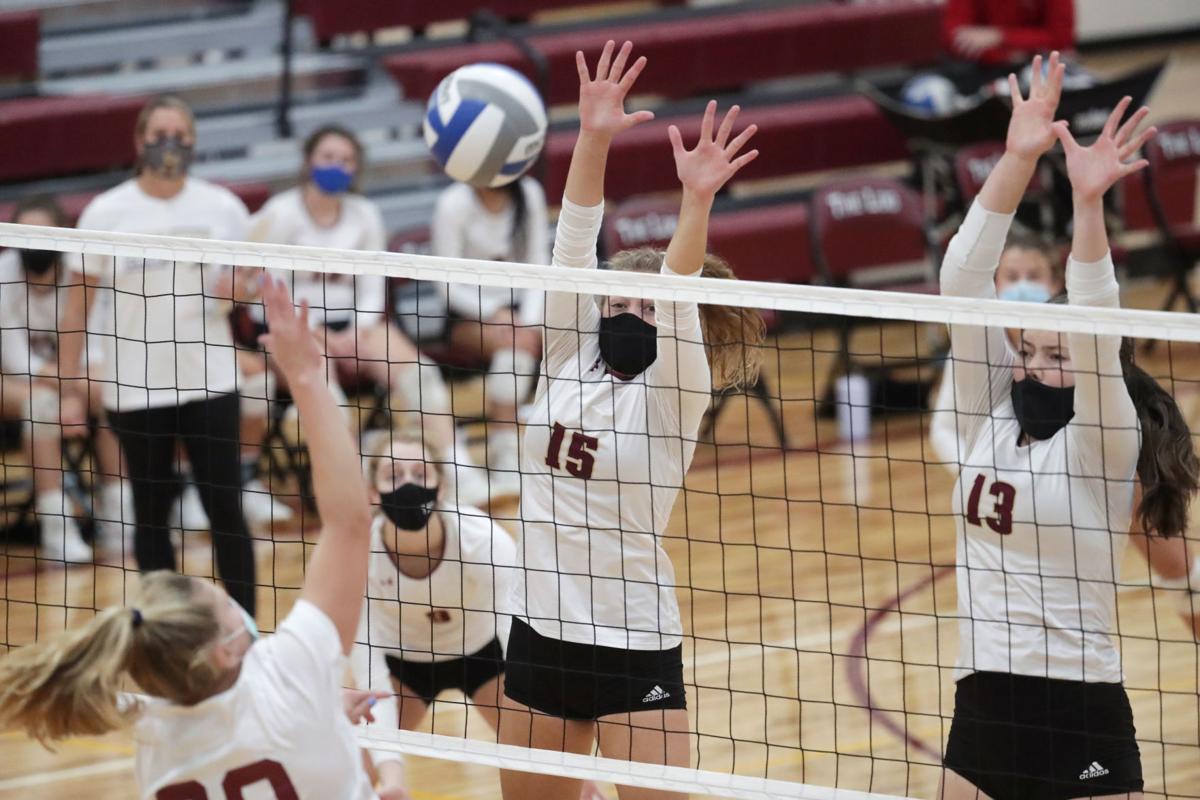 Madison Edgewood junior Ally Barth announced on Twitter that she has orally committed to North Dakota State University in Fargo, North Dakota, and plans to play women's volleyball.
The 6-foot-1 Barth, a hitter and middle blocker, helped lead the top-seeded and second-ranked Edgewood girls volleyball team to a WIAA Division 2 sectional title this past fall. Edgewood defeated Platteville 25-13, 25-9, 25-12 in the sectional championship at Lake Mills. Barth had a match-high six blocks. 
But Edgewood withdrew from appearing at the Division 2 state tournament due to health protocols.
Barth was an honorable-mention all-conference girls volleyball selection in the Badger South Conference in 2019. The Badger South didn't play a conference season in the fall and didn't name an all-conference team due to the COVID-19 pandemic.
Barth tweeted: "Super excited to announce my verbal commitment to continue my academic and volleyball career at North Dakota State University."
Stoughton's Dustin Woelke makes college decision for lacrosse
Stoughton senior Dustin Woelke has committed to Wheeling University in West Virginia and plans to compete in men's lacrosse, according to announcements on Twitter from Wheeling University men's lacrosse and Stoughton Sports Boosters.
Stoughton Sports Boosters tweeted: "Congratulations Dustin Woelke in continuing your lacrosse career at Wheeling University! The Cardinals are gaining a great player! So proud of you!"