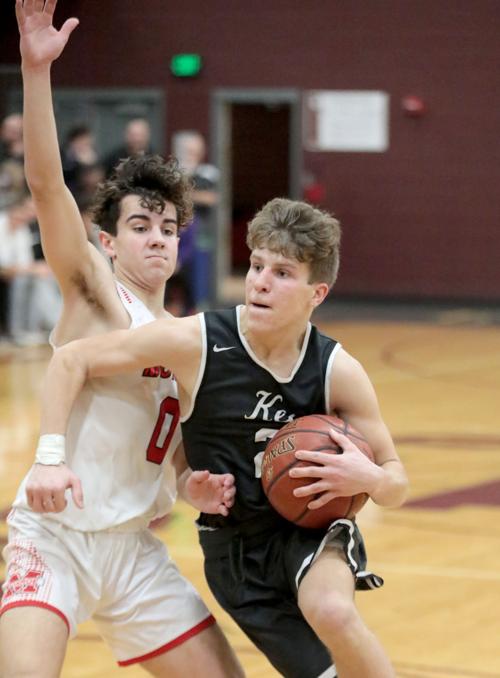 The unusual WIAA fall sports season amid the ongoing COVID-19 pandemic soon will be complete.
Right around the corner is the winter sports season that figures to be even more unique — or strange — when practices are permitted to begin next week.
Like this fall, that doesn't mean all area schools will be competing.
And it now comes amid the backdrop of Gov. Tony Evers announcing Tuesday night an executive order advising people in Wisconsin to stay home. The order didn't mandate any new COVID-19 restrictions.
Depending on respective county health guidelines and school district decisions, some schools plan to begin practice on schedule and plan to compete right away; some are starting practices but are delaying competitions until it's deemed healthy and safe; some will be in virtual practice situations until they get the go-ahead for competition; some have decided not to participate in certain sports; and some haven't reached a decision.
Sun Prairie athletic director Eric Nee seemed to sum it up after he recently informed Sun Prairie families that the school district will begin its winter sports season on their scheduled start dates but suspended athletic competitions through Jan. 22, saying: "The start of the winter sports season will look vastly different than (the seasons) have in the past."
Nee, of course, was referring to what Sun Prairie was planning for practices as a school in Dane County, with restrictive health guidelines. Working in small groups, limiting maximum participation to 10 at a time, splitting into fixed groups called cohorts, starting the season with all skill and drill work — not full practices.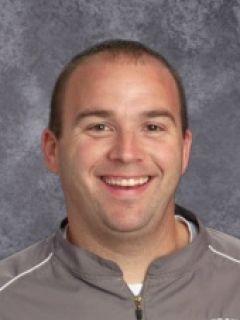 Creative thinking also will come into play.
Verona will delay the start of the winter season in boys and girls basketball, ice hockey and wrestling until the Public Health Madison Dane County guidelines allow, with those sports permitted to use in-person coaching contact days, according to Verona athletic director Joel Zimba. 
Zimba said the gymnastics and boys swimming and diving seasons will begin at their usual times with "virtual meets."
Zimba explained that in a virtual meet there is no travel and the schools compete within their own facility and share results. In gymnastics, officials would judge virtually.
The Badger Conference, Big Eight Conference and Rock Valley Conference have announced they won't hold conference competitions and won't crown league champions this winter, but individual schools can determine their winter plans depending on county and school district guidelines.
WIAA winter sports include boys and girls basketball, boys and girls ice hockey, boys swimming, gymnastics and wrestling.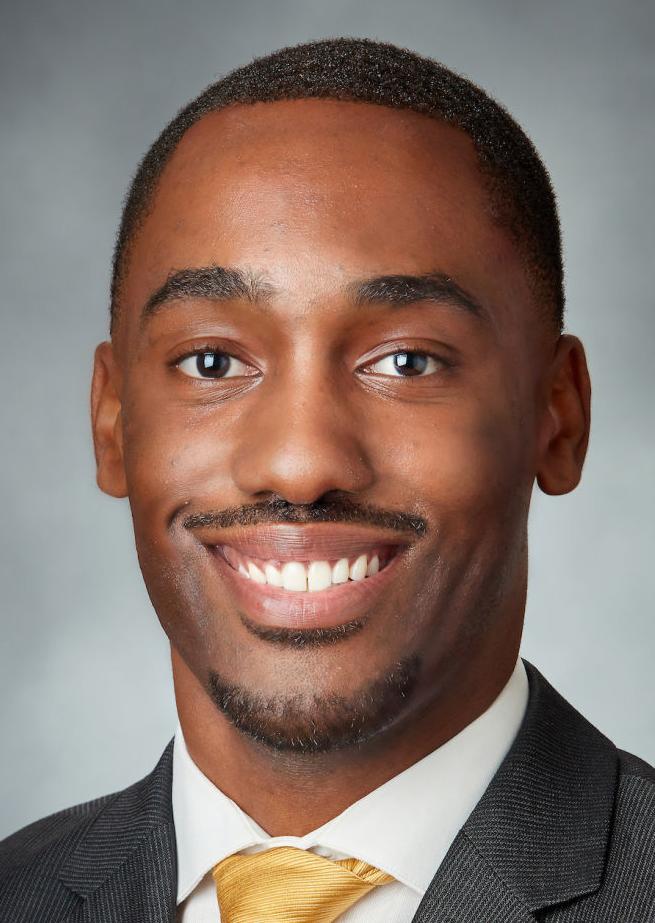 While Big Eight schools Sun Prairie, Verona and Middleton try to put some practice plans into action, the four Madison schools (Madison East, Madison La Follette, Madison Memorial and Madison West) will delay season starts until Jan. 25 at the earliest and provide out-of-season contact virtually by sport, said Madison Memorial and Madison school district athletic director Jeremy Schlitz said.
Co-op details likely will be determined this week, Schlitz said.
Janesville Craig athletic director Ben McCormick said Friday: "Janesville is allowing competitions starting Dec 1, 2020 as long as we are having in-person school.  If schools move to all virtual instruction, sports will 'pause.'''
Middleton previously announced it plans to begin winter sports practices as scheduled (Nov. 16 for girls basketball, gymnastics, boys hockey and girls hockey, and Nov. 23 for boys basketball, wrestling and boys swimming and diving), following county health guidelines.
The 16-school Badger Conference, as in the fall, will have schools competing right away and others that do not. The conference spans seven counties, including Dane County, which means not all the schools can participate or compete fully from the start of the winter sports season. Seven of the conference schools are in Dane County.
Madison Edgewood, a Badger Conference school in Dane County, received approval last week from its Board of Trustees to move ahead with winter sports, but the school had to figure out where it will practice and play, including looking at out-of-county sites.
Portage is one of the Badger Conference schools planning to move ahead with winter sports scheduling.
"We certainly understand that people are going to have concerns, but we can assure the community that we will work to provide the safest possible environment for co-curricular activities," Portage athletic director Ed Carlson said. "Ultimately, the decision to participate in co-curricular activities will be a family decision."
In the Capitol Conference, league commissioner Jeff Giese said: "The Capitol Conference plans to move ahead with winter sports as a conference, but some individual school districts have not made a final decision about their participation."
The schools in the State Journal coverage area were surveyed for updates and here is a sampling of respondents and other reports from this week (not all responded, not all have decided): 
Beloit Memorial — Beloit Memorial informed other Big Eight schools Tuesday that it postponed all winter sports through Jan. 24.
Janesville Craig and Janesville Parker — The Janesville school board meeting was postponed until Thursday. Winter sports were expected to be discussed. 
Update: The Janesville school board decided Nov. 12 that sports competitions could begin Dec. 1. 
Janesville Craig athletic director Ben McCormick said Friday (Nov. 13): 
"Janesville is allowing competitions starting Dec 1, 2020 as long as we are having in-person school.  If schools move to all virtual instruction, sports will 'pause.''' 
Baraboo — Baraboo plans to begin practice Nov. 16 for gymnastics, girls basketball and boys and girls hockey and Nov. 23 for boys swimming, boys basketball and boys and girls wrestling, Baraboo athletic director Jim Langkamp said.
Practices will be in-person.
Girls basketball kicks off the competition schedule with action beginning Nov. 24.
The boys and girls hockey co-ops are the same as in the past, with all schools planning to participate.
Beaver Dam — Beaver Dam plans to compete in winter sports and is starting on the WIAA start dates, Beaver Dam activities and athletic director Melissa Gehring said.
Milton — Milton's school board voted Monday night to conduct winter sports.
Monroe — Monroe plans to start all winter sports on Dec. 14 for practices and Dec. 28 for competitions, activities and athletic director Jeff Newcomer said.
Mount Horeb — As a school in Dane County, it follows the county health parameters. Competitions aren't on the calendar at this time, activities director Kolleen Nesheim said.
Gymnastics, basketball and wrestling will begin practice on WIAA dates, practicing in-person but following health guidelines, including 6 feet of social distancing and wearing a mask, which will limit drills, she said. Gymnastics will be able to accomplish more because rotations can been done individually, she said.
Boys swimmers will travel to Verona for their practice routines, while hockey players travel to Sauk Prairie, she said.
Symptom checks are scheduled to be done on a daily basis.
Oregon — Oregon previously announced to its families that it planned to "suspend all high school and middle school winter sports competitions until allowed by Public Health Madison and Dane County. We realize that our current situation is not easy for any of us and has been extremely challenging for our students, parents, and coaches."
Portage — Portage plans on starting sport practices using the 2020 WIAA return to winter sports considerations on the start dates recommended by the WIAA, Carlson said.
Sauk Prairie — Sauk Prairie will begin winter sports on the WIAA start dates for practices and games, Sauk Prairie activities director Josh Boyer said.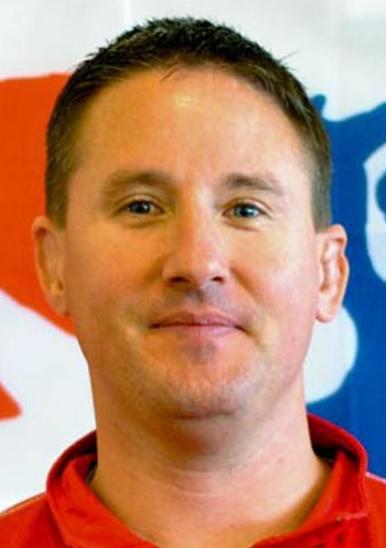 Sauk Prairie will have similar protocols and guidelines for each sport and for game day (spectator limitations), he said.
Stoughton — Stoughton plans to start its winter sports on the respective WIAA start dates, but will delay competition until Dane County restrictions provide otherwise, Stoughton athletic director Mel Dow said.
"Coaches are going start working on sport and program fundamentals and we will progress from there as we are able to," Dow said.
Also, in information to Stoughton families, Dow explained:
"Mandates prevent us from playing games or holding competitions at this time. Our intention at this time is to start our winter sports with practices as planned in conjunction with the WIAA schedule while still following the Dane County guidelines. These restrictions include limits to the number of participants at one time and the safety and sanitation procedures until the mandate is lifted allowing us to resume competition."
Games initially are postponed until the Dane County restrictions are lifted, according to Dow: "We will utilize the ability to work on sport specific skills and team strategies within practices while following current guidelines to prepare our kids for a return to competition when possible."
As far as postseason, he said: "Upon return to interscholastic competition during the regular season, we intend to provide our students and teams the opportunity to compete in these traditionally attended events."
As far as practices, he said: "Until the Dane County order changes, we will be limited to 10 students in an indoor practice/space initially."
Watertown — Watertown plans to conduct winter sports, as it did in the fall, Watertown athletic director Jamie Koepp said.
Lake Mills — Lake Mills, which has face-to-face instruction during the school day, will start practices on the WIAA start dates and doesn't plan on starting late, Lake Mills athletic director Stephen Considine said.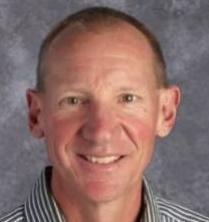 Lakeside Lutheran — Lakeside Lutheran plans to follow the WIAA winter sports calendar, Warriors athletics and activities director Todd Jahns said.
Girls and boys basketball teams will begin practices and game competition on schedule, and hope to play a full schedule through the WIAA culminating event, Jahns said. Home events will have spectator restrictions (about four spectators per player and coach) and follow conference guidelines.
Jahns said Watertown Luther Prep has withdrawn from league play to play as an independent this season.
Wrestling also will begin as scheduled at Lakeside Lutheran, wrestling one dual per week leading up to the WIAA culminating event.
Lodi — Lodi is planning on playing winter sports from the start, Lodi athletic director Sue Meffert said. Hockey is the only sport in question right now due to host schools being in Dane County.
Lodi will be able to start competitions the week of Dec. 7.
Basketball and wrestling will have in-person practices. Lodi will have cohorts of no more than 12 student-athletes and will try to minimize contact within programs, Meffert said. Basketball teams will have maximum rosters of 12. Wrestling will be broken into cohorts of five to six.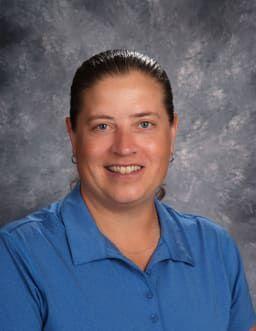 Lodi can play and practice in its district and travel for competitions.
Poynette — Poynette plans to move forward with girls basketball, boys basketball and wrestling on the WIAA dates, Poynette athletic director Jessica McCracken said.
Masks will be required of all participants and attendants, regardless of a mask order in the Capitol Conference, she said.
Wrestling will be dual matches and will have six to seven days between matches as a high contact sport, she said.
"We will likely move forward with our hockey co-op, which is hosted by DeForest, as long as we secure ice time outside of Dane County," McCracken said.
Wisconsin Heights — Wisconsin Heights, which is located in Dane County, plans to begin practice on the scheduled WIAA start dates, athletic director Andrew Pickett said.
Wisconsin Heights is in a co-op with Sauk Prairie in hockey and boys swimming, so Wisconsin Heights' students follow their guidelines for sports, Pickett said.
Wisconsin Heights basketball teams practice under Public Health Madison & Dane County guidelines. To compete, they will have to travel outside of the county, which its school board will decide Nov. 23, Pickett said.
Edgerton — Edgerton is planning to start winter sports on time and move forward as scheduled, Edgerton athletic director Jon Dupuis said.
The Edgerton school board voted Monday night to conduct winter sports.
McFarland — McFarland plans to start in-person practices for winter sports but a decision hasn't been reached yet about competitions, McFarland athletic director Paul Ackley said.
McFarland, in Dane County, will follow PHMDC guidelines for practices, and because of that the school won't be able to play host to any competitions at this time, Ackley said.
Deerfield — Deerfield plans to practice; its school board will make decisions on competitions next Monday, Deerfield athletic director Matt Polzin said.
Madison Abundant Life -- Madison Abundant Life athletic director Mike Thies said the school won't be playing basketball games. 
In a letter to families, he wrote: "Unfortunately, the restrictions have not changed and COVID-19 metrics continue to worsen. With the current Dane County restrictions on gatherings and athletic competitions, with the county limitations on basketball specifically (please see the following link: Dane County Sports Guidance), and in an effort to keep our school and community as safe as possible, we will not be playing basketball games this winter. Yes, there's always a possibility that the guidelines will change, but right now the chances of that happening remain small. Furthermore, MAISL has postponed their season for sure until late January, and will only play at that point if the Dane County restrictions loosen."
Madison Country Day School — Madison Country Day will offer basketball practices beginning on the respective start dates of the WIAA seasons, athletic director Jeremy Clements said.
"Under the guidance of our MCDS medical advisory group, we have decided to not participate in any competition this basketball season," Clements said.
The school is following the county health guidelines for sport and the indoor capacity limits of 10 student-athletes per space.
The Trailways Conference announced that Madison Abundant Life and Madison Country Day canceled their 2020-21 basketball seasons.
River Valley — River Valley announced that it switched to virtual school this week, but planned to continue with extracurricular activities.
Story updated Nov. 13, 2020. 
Concerned about COVID-19?
Sign up now to get the most recent coronavirus headlines and other important local and national news sent to your email inbox daily.