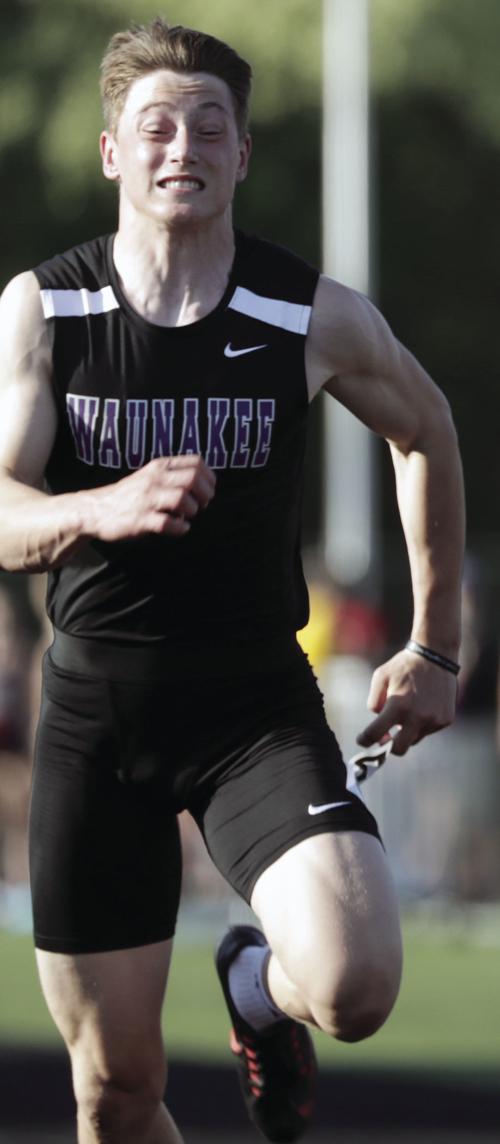 Waunakee senior Sawyer Maly is a varsity track and field captain for the first time this season.
Unlike many others in leadership roles, Maly has chosen to let his actions do the talking.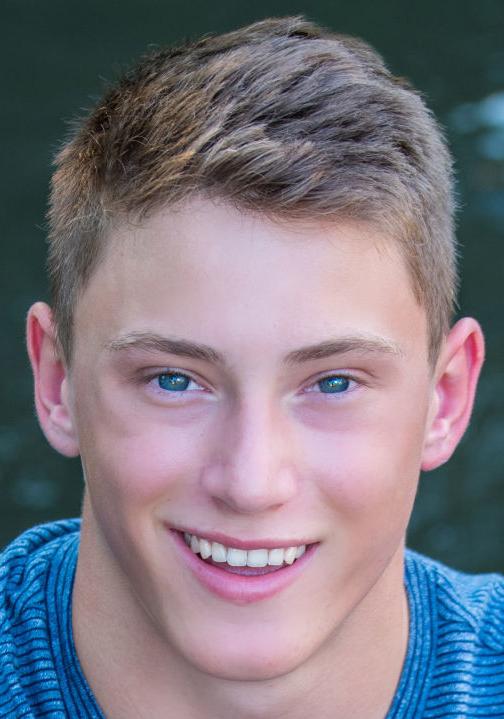 "Sawyer certainly comes to practice ready to go every day, works out with his teammates and gets them ready to go," Warriors coach Jen Grabarski said. "They follow his lead and work ethic, which is great for some of our younger athletes."
Maly's main sport is football. He won a WIAA Division 2 state championship as a receiver with the Warriors and will play this fall at Division II Winona State University. But he has been in love with track and field ever since watching his older brother, Ross, dominate the state high jump competition nearly 10 years ago.
"I saw him clear 6-10 in La Crosse his junior year, and I knew I wanted to do that when I got older," Maly said.
He'll get a few more chances as his senior season comes to a close. The Warriors will compete in a WIAA Division 1 regional on Monday in Middleton, with individuals hoping to qualify for Thursday's Verona sectional and, they hope, the May 30-31 state meet at UW-La Crosse.
The culmination of Maly's high school track career was a long time coming. Grabarski also happened to be Maly's physical education teacher in middle school, and he recounted a story from seventh grade.
"I remember asking her, 'Is it OK if I go in the high jump pit on the weekend?'" Maly said with a smile.
You have free articles remaining.
Maly, a varsity competitor for three years running, said he initially didn't have many lofty goals for his prep track career.
"It was just about improving my athletic ability," Maly said. "I knew I was fast, but I really didn't hit a peak until last year, track-and-field-wise."
Maly's two best events are the 100-meter dash and high jump. Varsity jumps coach Aaron McDonough agrees Maly has come a long way in a short time.
"He went from not having a clue how to really jump with technique, to now both of us bouncing ideas off of each other," McDonough said. "I try to let him make his own decisions because he is so structured in his workouts. Not many high school athletes are like that."
Maly enters the WIAA series fresh off an impressive showing at the Badger North Conference meet last week. He won individual championships in the 100, 200 and high jump — and missed first place in the long jump by a quarter-inch. Maly earned 38 of Waunakee's 117 points.
"Even though I didn't get first, the long jump was one of my favorite moments of my track career so far," said Maly, who hopes to qualify for state in the 100 and high jump.
And not only because it was he just missed out on a conference championship in his first long jump competition of the season.
"The rest of the meet was finished, so everyone gathered around to watch us, and the atmosphere pushed me to get my PR for sure," Maly said. "That was incredible."
Maly even participating in the long jump that night was a testament to his focus and competitive nature for the team, as that was the first time he did long jump at a meet this season.
"He's always been that way, to lead by example, and be a role model to other kids," varsity sprints coach Lindsey Laufenberg said. "He'll always show up when we need him most."