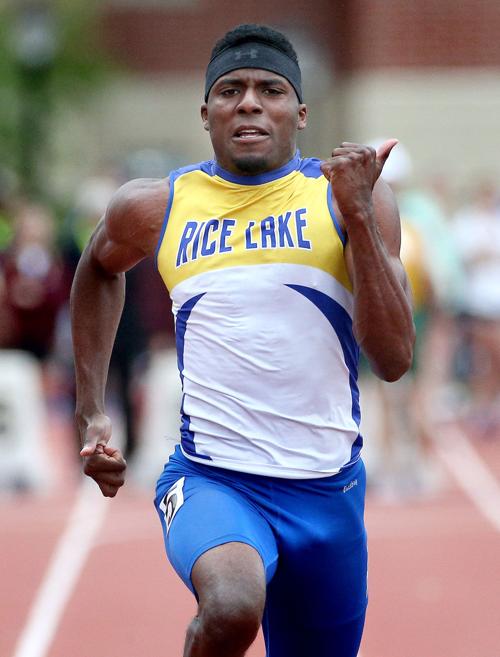 I remember vividly the vision of Michael Bennett being carried to the trainer's room after injuring his hamstring during a Division 1 100-meter final at the WIAA state track and field meet.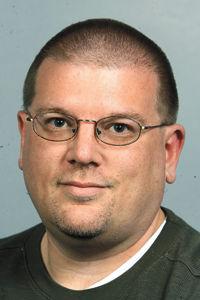 The buzz as the Milwaukee Tech star lined up with Nicolet's B.J. Tucker — they'd later be football teammates at the University of Wisconsin — for the anticipated race of the year flowed freely from the thousands of people in attendance at UW-La Crosse.
It went silent when Bennett pulled up with an injured hamstring that ruined the end of a true heavyweight battle among sprinters still remembered by veteran spectators at the meet.
I remember feeling Howards Grove's Marcus Ver Duin sprint by as I stood trackside in 2002 and hearing the gasps in the crowd behind me as he became a blur in front of their eyes.
Some of the biggest moments that have taken place since the meet moved to La Crosse in 1990 have come in distance races. They allow for a build and give spectators the opportunity to come up with chants and organized clapping.
Madison West's Gabe Jennings in the mid 1990s, Stevens Point's Chris Solinsky in the early 2000s and New London's Chris Rombough in the mid 2000s are perfect examples.
The cheering is different during a sprint race.
Bennett, Tucker, Ver Duin — Whitefish Bay Dominican's Demi Omole fits in with this group, too — evoked steady streams of screams as they tore up the 100 meters that sit closest to the crowd.
But with all of that said, Rice Lake senior Kenny Bednarek may have created his own category when it comes to boys sprinting at the state meet.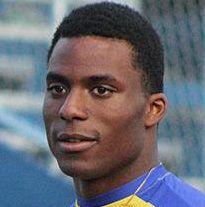 Bednarek separated himself from state runners and positioned himself with the best national runners with his 20.43-second 200 during Friday's prelims. It tied him for eighth all-time on a list compiled by the National Federation of State High School Associations.
"I try not to let everything get to my head," Bednarek said of the crowd reaction after winning the Division 2 100 Saturday morning and collecting the first of his three gold medals. "When I hear it, it's just like someone saying I did something good."
But isn't the reaction at least a piece of what he looks forward to after breaking a record?
"Yeeeeeeah," he said reluctantly with a smile. "I guess."
All eyes were on Bednarek on Saturday, and many of them knew to look for him after what he had previously accomplished. Cheers erupted throughout Roger Harring Stadium each time his name was announced prior to a race and duplicated — no, make it even louder — when his records were shared.
He first three seasons resulted in nine state events, and he won medals in all of them.
He broke the Division 2 meet record in the 400 as a junior (46.82) and again as a senior (46.74). Bednarek won the 200 and 400 three times each and added runner-up finishes in three other individual and relay events.
He leaves La Crosse with the 10th, 11th and 12th medals of his career, and seven of them are gold. Bednarek leaves with three meet records — all set this season — and a spot in the memories for regular spectators at the meet.
He, of course, doesn't think of it that way. Bednarek is just here to run. But that 200 prelim did eventually get a reaction.
"I like the 200, but everyone knows me more for the 400," he said after winning the 100 on Saturday. "I guess I'm best in the 200 now."
Bednarek was the best in the 200 on Saturday afternoon, winning the event in 20.98 seconds.
The show that Bednarek put on this weekend was one he knew he was capable of displaying, but he didn't necessarily know if it would happen.
The beginning of the season was tough on everyone due to weather, and it took him some time to get into a rhythm. That delay made him question, at least a little, what he might be capable of doing with his times.
"I thought this season might not be that good, but I started improving," Bednarek said. "I wasn't sure if I could get to where I wanted to be, but sectionals were good, and now I'm showing everyone what I can do."
Is there another Bednarek in the future for the WIAA state track and field meet?
We didn't think there would be another Bennett or Tucker or Ver Duin, but along came Bednarek. Maybe there is another special sprinter out there, and maybe he will be here soon.
But if he isn't, the thousands of people who watched him Friday and Saturday can make a legitimate claim to saying they have seen the best.
"When I hear it, it's just like someone saying I did something good." Kenny Bednarek on hearing the crowd
"When I hear it, it's just like someone saying I did something good."

Kenny Bednarek on hearing the crowd