Doug Maughan could sense the excitement.
Some 270 student-athletes — 150 boys, 120 girls — were gathered that March day for the meeting kicking off the first week of practice for the Sun Prairie track and field program.
Hopes were high for fast times, mammoth throws and long leaps. The coaches exuded optimism about the possibilities for personal bests and memorable team achievements in the coming season.
"The electricity in that meeting was just amazing," said Maughan, coach for the Sun Prairie's boys and girls track and field program. "That first week is like Christmas to me. Then for it to end like that. Boom. Snap. It's done. …"
Track and field programs around the state completed a few practices in March prior to Gov. Tony Evers' first order closing K-12 public and private schools — including athletic facilities — indefinitely due to concerns about the COVID-19 pandemic.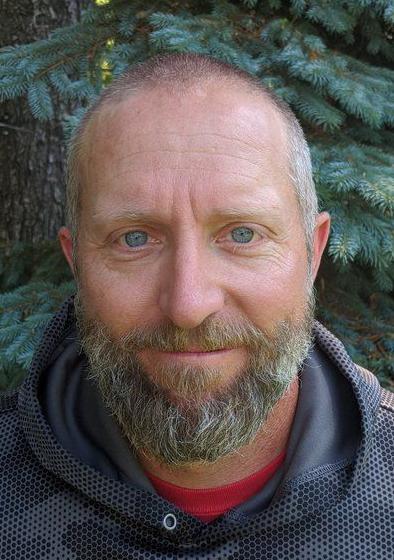 Track practices were halted. The other WIAA spring sports full practices hadn't yet begun.
Messaging, Google Classroom instruction, videos, virtual learning and individual workouts became the norm as athletes tried to remain fit and athletes, coaches and athletic directors attempted to maintain personal connections while holding out hope the WIAA spring sports season would resume.
But when Evers on April 16 extended the safer-at-home order through May 26 and closed the schools for the rest of the school year through June 30, those hopes faded. They were officially extinguished when the WIAA on April 21 canceled the spring sports competitions and state tournaments.
With the schools closed and social distancing guidelines in place, Maughan understood the decision to be responsible and try to keep everyone safe in communities.
Still, it wasn't easy to handle.
"It's my first year without track in the spring since 1992, as an eighth-grader in Lancaster, Wisconsin," said Maughan, who's coached the sport for 19 years, including 17 in Sun Prairie. "It was a Friday night in April, just a beautiful night, and I was a little stir crazy. My wife was like, `What's wrong?'
"I didn't know what to do. I hadn't had a Friday night off in April in forever. I kind of wanted to go to the track and walk around or something (but it was closed). I just felt like a fish out of water. It's been almost 30 years since I didn't have a track season as either an athlete or a coach.
"It's funny, you miss track, but what you really miss is your friends and your connections to the kids and the other coaches. My coaching staff is literally my best friends. It was tough not to see my best friends day in and day out like we did this spring."
What might have been
This week would have marked the end of the spring state tournaments, wrapping up with boys golf, baseball and girls soccer.
Maughan's annual trip to La Crosse for the state track and field meet, which was scheduled for June 5-6, didn't occur, though he almost made the trek, anyway.
"Of course, the year we didn't have state track it's the most beautiful weather ever," he said. "Usually at state you get that really, really hot, sticky, gross day or you get that rainy day. This year, it was two days of beautiful weather.
"I was texting with some of the other head coaches, just joking that we should get in our cars and drive up to La Crosse, hit a fish fry and sit in the back stretch the entire afternoon and stare at the track. Most of us don't know what to do that first weekend of June if we're not at state."
Teams across the state didn't embark on the season's journey or realize their hopes and dreams due to the coronavirus outbreak and subsequent shutdown of the schools.
This is one program's experience — feelings that likely will strike a chord around the state.
Holding out hope
When the first safer-at-home and school closure order began, the athletes wondered: Would classes resume? Was the season over? Was this it for seniors?
The coaches were optimistic then the season would start again and that WIAA regionals and sectionals would be held in May. They tried to serve as calming presences.
"'It's all going to be OK,'" Maughan recalled telling the student-athletes. "'We are flexible. This is what we do in Sun Prairie. We hit hurdles and we keep going.'"
Training schedules were devised, even though the team would be apart.
"We had our whole training plan logged out for us from March to the June championship season," said Sun Prairie senior Marquez Rodriguez, a UW-Stevens Point commit who planned to compete in the 400 and 800 meters. "It was really helpful with everything out of whack. I did something to keep me motivated."
Malik Touzani, who planned to compete in the long and triple jump events during his senior year, said he would go to his backyard, put on music and "put my mind away from everything and just roll."
"I was working on rotations, working on my explosiveness, trying to stay low to the ground," said Touzani, who plans to attend Grand Canyon University in Arizona, though he's unsure whether he will compete in athletics. "Last year, I was kind of figuring things out and this year I was going to try to put it all together."
Maintaining a schedule
Cardinals sprints coach Sara Jackson put together a schedule as if the season would take place and continued to update it. She included time sheets, providing goals for the student-athletes.
"I was getting feedback daily," Jackson said. "It was awesome. I think it kept all of us going. That made me really proud of them. It was like an escape from what was going on.
"It kept me busy and my mind busy from missing the season and it kept the student-athletes busy, doing something. We acknowledged (to the athletes) how this is tough and that, 'It's OK if you are having a moment. Just don't stay there. If you are having a moment and you want to be mad or you want to be sad, that's OK.' We wanted our kiddos to know that was OK. Just don't stay there."
Maughan said the student-athletes were extremely engaged at the start, checking in daily, doing individual workouts on sidewalks and driveways and in parks.
Brian Kaminski, the school's football coach who is a strength and conditioning coach for the track and field program, said a virtual strength and agility regimen was established, including a phone app and videos.
"We wanted to make sure they knew, 'We are here for you, if you'd it,'" Kaminski said.
He said the athletes became creative during the spring. Some put their backs against a car, which was placed in neutral, and pushed the vehicle while running backward, he said.
Those who didn't have weights at home used other objects, including filled backpacks. One athlete did incline presses by lifting his 70-pound little brother, while the mom made sure proper technique was used, Kaminski said. Kaminski set up a daily work out with his son, Jerry, a freshman this school year.
No substitute for the real thing
Ryan Ewing, who coaches the long jump and triple jump at Sun Prairie, put together instructional videos to provide a visual reference for the athletes.
"I guess the problem with the long and triple jump is there really is no substitute for it," Ewing said. "Sprinters can go run in a street, they can run in a yard. But jumping into a sand pit, there is nothing like that. There is nothing really you can do."
"For the jumpers, we started out strong. We were sending out a lot of messages and people were getting back to me and asking questions and being vocal. But after that two or three weeks, I think they were really missing that they weren't going to get that chance to jump in the sand. They wait nine months every year for this."
The balloon bursts
Mikayla Metcalf, a junior who planned to compete in the jumps, said hope the season would resume kept her going. But as the prospects began to dim in April, her outlook changed.
"I lost my momentum," she said. "I wasn't working out as much."
"Then in mid-April when the governor shut down everything for the rest of the year, I feel like the balloon of excitement for the whole season burst and it kind of fizzled out a bit," Maughan said. "I know at that point a lot of athletes transitioned to the fall sport they are in."
Ewing said he and Metcalf experienced similar downcast feelings about the same time. They talked and he prepared a workout schedule she could use the rest of the spring.
"At one point, we lost hope and it really hit us hard," Ewing said. "Everyone had their time period of mourning. It was like the death of our track season. Everyone had that time period where they really, really struggled. We talked about it. I gave her a workout and she's been hitting that hard."
Said Metcalf: "I just want it so much more for next year now that I don't have my junior year."
The lost season
Ewing said it was important the athletes acknowledged what occurred.
"I think that was healthy," Ewing said. "I think if some athletes didn't acknowledge the lost season and they stayed in that one place … of negativity and didn't accept it, it was 10 times worse for them."
The April news was difficult to accept, but Rodriguez said he tried to maintain a positive approach for his teammates and his college preparation.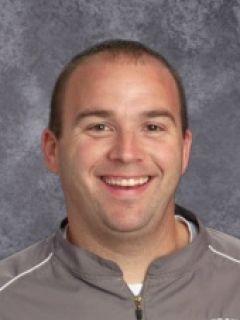 "I didn't want to let my teammates down," Rodriguez said. "That's what carries me through track. … I have all these people counting on me, and I don't want to let go. There's a lot more to do."
Said Touzani: "It was kind of hard. But you have people that look up to you or are with you, so you want to stay positive for them. That's what I tried to do."
Unrealized expectations
Sun Prairie expected to have another strong girls team — the Cardinals had won nine of the past 11 Big Eight Conference meets — and the boys' prospects looked promising, too.
The state meet was the end game — with junior distance runner Kate Kopotic and senior sprinters Jamel Stone, Dominick Landphier and David Wilson among the Cardinals hoping to make repeat trips.
But performances and team goals weren't on the coaches' minds as the spring came — and went.
"I just thought a lot about the kids and the coaching staff and what they were missing," Maughan said.
Said Kaminski: "You just miss the connections with the kids."
Rodriguez praised the coaches' motivational and communication efforts, saying, "There is a lot of trust on this team. We all care for each other a lot."
Sun Prairie athletic director Eric Nee said he was proud how the athletes and coaches dealt with the situation.
"We are still reaching out to our athletes because mental health is a big piece of this," said. "Athletics plays a huge part in this — of keeping that positive mental health. When kids don't have that there are concerns that come about.
"We wanted to make sure as an athletic department and as coaching staffs that we still had those relationships and were building those relationships and still having those connections with kids, to stay positive and to do what we can do to make the best of the situation.
"Your heart goes out to the seniors who are involved in this situation across the board, in all the sports. They have worked for how many years to lead up to that point. It shows a lot about their character to be able to get through that.
"It shows a lot about their character to go about their schooling for 13 years and your graduation is a virtual graduation. It's tough. … You are extremely proud of them. This will be a special class you always remember, too."
Maughan, too, felt terrible for the seniors. He said "2020 is, obviously, dividing us physically and emotionally on a whole different bunch of levels." But he believes people will come out of it stronger, and that includes the 2020 Sun Prairie track and field team.
"I think we missed each other and we missed the track and we missed all the great things — the celebrations, and high-fives, and hugs, and PRs and school records," Maughan said. "But we will come back stronger. That's the plan."