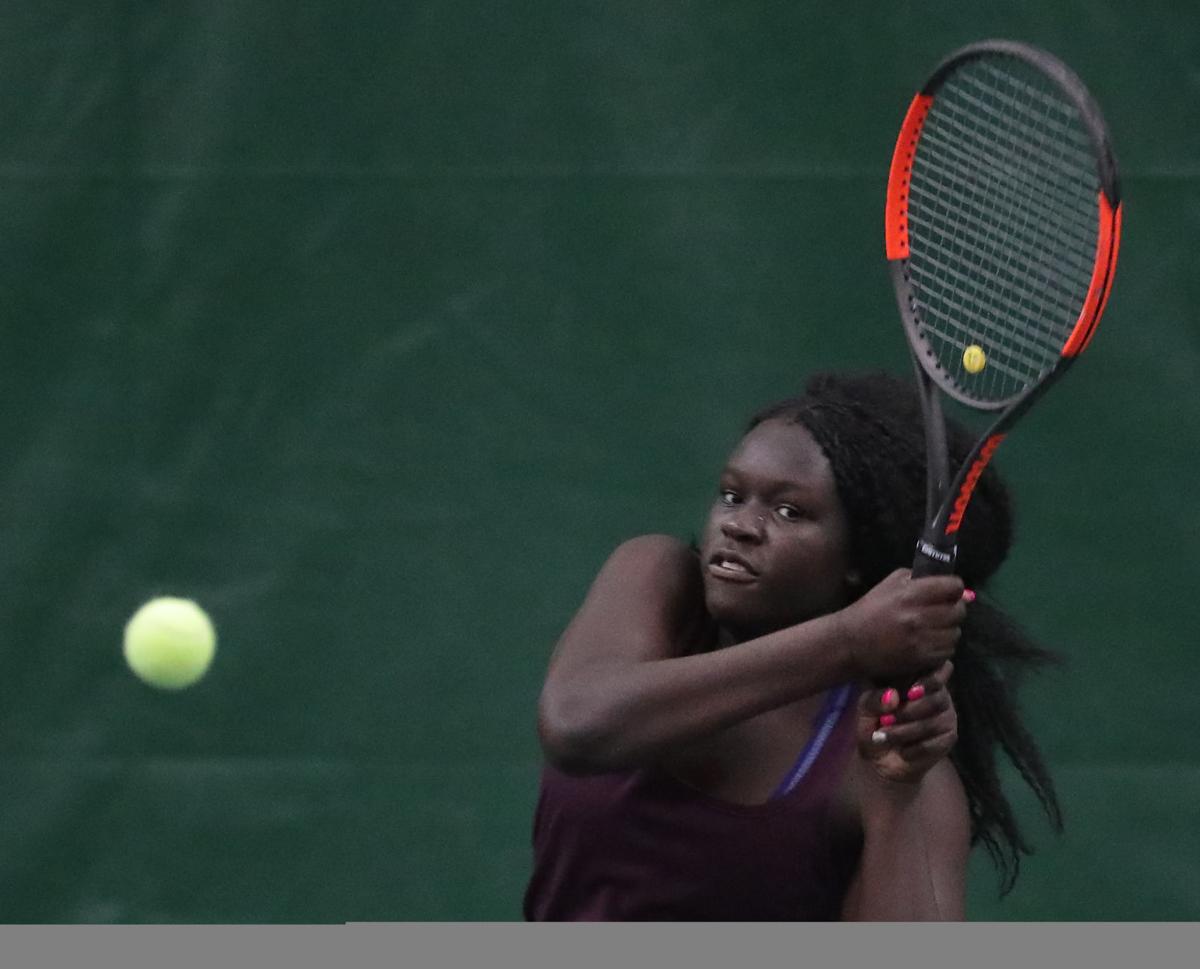 Madison Edgewood's Baluck Deang finished fourth at the WIAA Division 2 state individual girls tennis tournament a year ago.
This year, the junior is ready to chase the top prize.
"My goal is to at least make the final four again, but, my biggest goal is, of course, to win state," Deang said.
Deang (29-4) is seeded second and has a first-round bye in this year's tournament, which runs Thursday through Saturday at Nielsen Tennis Stadium.
Edgewood first-year coach Kara Amundson sees Deang's high seed as a great advantage.
"It's nice being the No. 2 seed, because I feel like there isn't quite as much pressure on her," Amundson said. "I think that she can really do it this year."
The only player seeded higher than Deang is Racine Prairie senior Sarah Gesner (23-1), who was half of the state runner-up doubles team last year.
During the regular season, the only players to defeat Deang were Mequon Homestead's Natalie Yang and Lake Geneva Badger's Zaya Iderzul — both doing so twice. Those players are seeded second and third, respectively, in Division 1 singles.
It's obvious from watching Deang's strong groundstrokes and speedy serves she is learning how to use her natural athleticism and power. But what has boosted her game this year is increased control.
Deang said she worked hard on her game in the offseason, playing at Cherokee Country Club against top neighboring players.
"I improved my game by being more controlled since last year, and having better pace on my strokes," Deang said. "I've also tried different things to throw off my opponents, and worked on my volleys."
For some players, having a new coach for their junior season might throw a wrench into continuity. But Deang says she has only increased her leadership role and camaraderie with her teammates this season, and has been a major help to Amundson.
"She definitely brings a lot of leadership to the team," Amundson said. "She's someone that makes sure everyone is raising their level of play, and stressing the importance of the biggest matches to the team."
"Without me having to say anything, she will get on her teammates, and help get others to step up."
Deang is the younger sister of former Madison East basketball standout Deang Deang, currently playing at Eastern Illinois University.
Baluck and Deang have helped push each other over the years, and the former has learned a lot from her older brother.
"I learned a lot from Deang on the mental aspect of sports," Baluck Deang said. "He taught me to be mentally strong, and just focus on what I can control and do my best. I look up to my brother."
Deang knows that to achieve her goal at state, she will have to make the most of the advice from her brother and coach and transfer that to her play on the court.
"I need to be mentally strong in my head, and not get down on myself," Deang said. "I need to make sure I play to my level, and what I am capable of."
If that happens, the sky is the limit.
"I know it is a big goal, but I was taught to dream big," Deang said. "So I would like to make it happen."
Get in the game with our Prep Sports Newsletter
Sent weekly directly to your inbox!