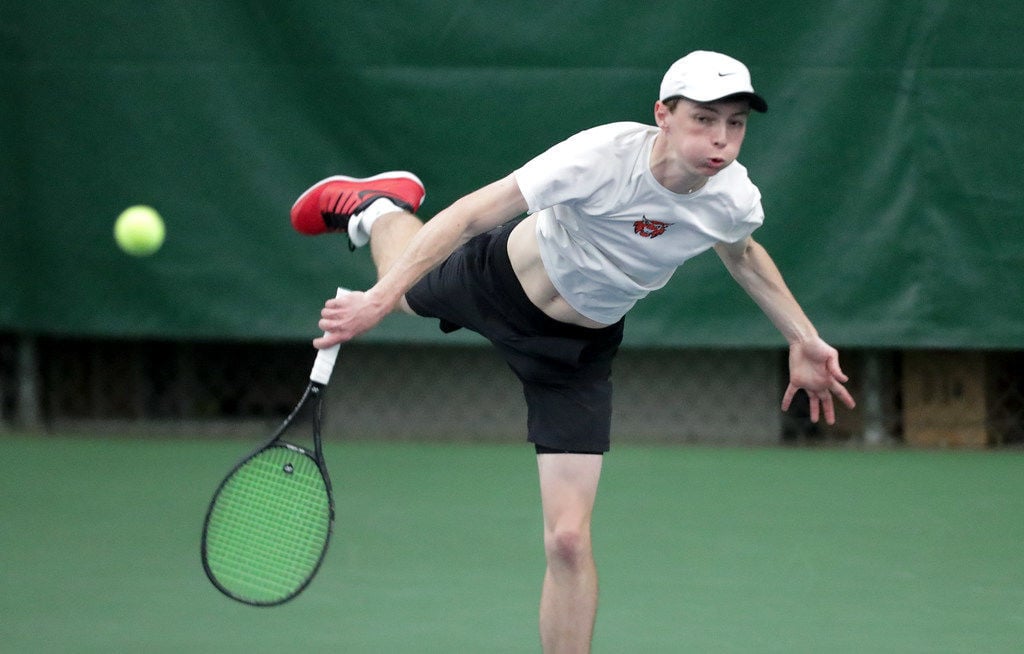 Verona senior standout Will Tennison has played tennis ever since he could hold a racket.
Undefeated this year, he has won Big Eight Conference and sectional titles and earned the No. 1 seeding in the staet tournament field. And on Saturday, the final day of his high school career, he stands two victories away from a state championship.
Not that he's stressing about it.
"I don't have any expectations for state," said Tennison, who took a 23-0 record into state and won his first three matches on Thursday and Friday, all in straight sets.
"A match is just a match," the Marquette University recruit said. "I don't look at it any differently (than a regular-season match). I'm just going to go out and play some tennis."
At 9 a.m. Saturday, Tennison will meet fourth-seeded senior Johnny Zakowski (24-4) of Green Bay Southwest in a semifinal. The winner will play for the title later on Saturday.
Like this year, Tennison was the No. 1 seed entering state last year. But, hampered with injuries, he lost in a quarterfinal and withdrew from the consolation matches.
You have free articles remaining.
This year, he has cruised through a challenging Big Eight Conference season — two other players, Middleton's Ryan Gold and Sun Prairie's Aidan Schutter, were seeded in the top six of Division 1 singles, but Tennison has beaten each more than once.
"I can play any area of the court," Tennison said. "All my shots are pretty equally strong."
The toughest matchup of the season for Tennison was against his future roommate at Marquette, David Balthazar of De Pere. Balthazar, now 26-2, drew the No. 2 seeding this year and has advanced to the semifinals. If both Tennison and Balthazar win their semifinal matches, they'll meet for the state championship.
Even though Tennison is having his best season, record-wise, there have been challenges.
"As a team, we've dealt with some injuries and some sicknesses ... that held us back," Tennison said. "But we just had to battle back and do the best we could.
"Most of the team this year are seniors that have been playing together for four years, so we're having fun in this last season. (It's been great) just spending the last year with some of my teammates, getting to live it up and play good tennis."
Although he's taking a low-key approach into the state tournament, Tennison knows the memory of last year's painful finish has motivated him for the last 364 days.
"Coming off of last year, I knew there was still a lot of room for improvement," Tennison said. "I worked hard to develop the physical part of my game, like fitness and strength."