Middleton sophomore Netra Somasundaram left Nielsen Tennis Stadium on Wednesday as the No. 1 singles champion at the WIAA Division 1 Waunakee sectional.
"That was my goal," she said after earning a 6-1, 4-6, 10-4 victory over Verona freshman Naisha Nagpal in the final. "I feel pretty happy. I'm looking forward to doing even better at individual state."
But Somasundaram, who was pleased with her consistency while winning three matches, said she and the Cardinals' girls tennis team had a larger goal in mind during an emotional week.
The Cardinals wore red ribbons on their uniforms and played in memory of three high school students who died in a car crash Saturday night: Middleton seniors Evan Kratochwill and Jack Miller and Madison West senior Simon Bilessi, who formerly attended Middleton.
"We were playing for (them)," Somasundaram said. "It was a way to remember them and pay our respects."
Big Eight Conference champion Middleton, ranked fifth in Division 1 in the state coaches' poll, won titles at No. 1 singles, No. 2 singles (Sonya Agapov), No. 3 singles (Lydia Sabat) and No. 2 doubles (Bella Conrad and Amy Li).
Middleton coach Matt Given said half of the team was close to the three students who died.
"There is a lot going on for these girls right now," Given said. "There is a lot on their minds. So, for them to show up today and do what they did, I'm super proud of them. I expect them to come and compete, and I think they did that pretty darn well. … We are still struggling right now, but we are getting through it."
Middleton was the sectional winner with 45 points and earned a spot in the WIAA team state tournament Oct. 22-23. Eighth-ranked Madison West (29) was second and La Crosse Central (21) finished third.
Somasundaram, who finished fifth at the state tournament during the WIAA's alternate fall season last spring, earned a 6-1, 6-1 victory over Madison West's Grace Qian and Nagpal topped Sauk Prairie's Quinlyn Mack 6-2, 6-1 in the semifinals.
The top four finishers at No. 1 singles and top four finishers at No. 1 doubles advanced to the WIAA individual state tournament Oct. 14-16 at Nielsen. The No. 2 singles and No. 2 doubles winners also earned automatic state qualifying berths.
Madison Memorial senior Nikita Remesh and junior Elizabeth Wu won the No. 1 doubles title with a 6-2, 6-3 victory over Madison West's Abby Lin and Molly Ryan in the final.
"I think we were able to gradually raise our level as we played today (during three matches)," said Remesh, who's been friends with the Regents' Lin since they started playing tennis when they were 8 years old. "We picked up our play. We tried to stay as consistent as we could, while also being aggressive on the court."
Remesh finished in the top eight as a singles player at the alternate fall state tournament in the spring despite a back injury, but she switched to doubles this fall. She teamed with Wu for the first time this season.
"I think it was a matter of getting used to each other's playing styles," Wu said.  
Remesh and Wu defeated Baraboo's Paige Lewison and Lanie Koppie 6-3, 6-3 in a semifinal. Lin and Ryan upended the Big Eight championship duo of Middleton's Rose Ryan and Ashley Andler 3-6, 7-6 (5), 6-2 in the other semifinal.
Agapov claimed a state berth with a 6-2, 6-2 victory over Madison West's Tyra Gustavson in the No. 2 singles final.
Conrad and Li also earned a state spot, defeating Madison Memorial's Elfin Wiriyan and Emily Cai 6-0, 6-2 in the No. 2 doubles final.
Sabat recorded a 6-4, 6-4 victory over Verona's Zoe Qureshi in the No. 3 singles title match.
Madison West's Grace Huang won the No. 4 singles title, defeating Verona's Elsa Queoff 6-2, 6-0.
The Waunakee team of Simone Nowinski and Lexi Opsahl was victorious in the No. 3 doubles final, defeating Middleton's Cate Ohly and Caroline Sax 7-6 (4), 6-1.
Additional state qualifiers for the individual state tournament are selected after all the sectionals are completed.
Middleton won the team state title for the alternate fall season last spring.
Prep girls tennis preview: 10 players you need to know this season
Annalise Yang, so., Madison La Follette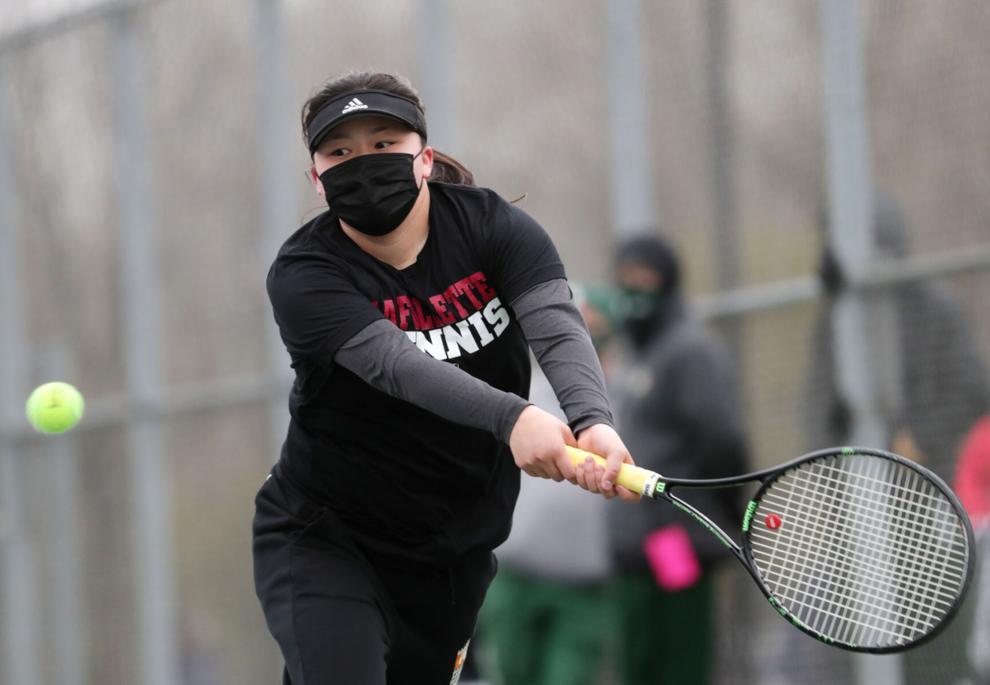 Yang was the singles champion at the girls tennis state tournament for the WIAA's alternate fall season in the spring in Lake Geneva. She became La Follette's first girls tennis state champion with a 6-3, 6-0 victory over Lily Olson in an all-area final. Yang entered as the fourth seed.
Lily Olson, so., Madison Edgewood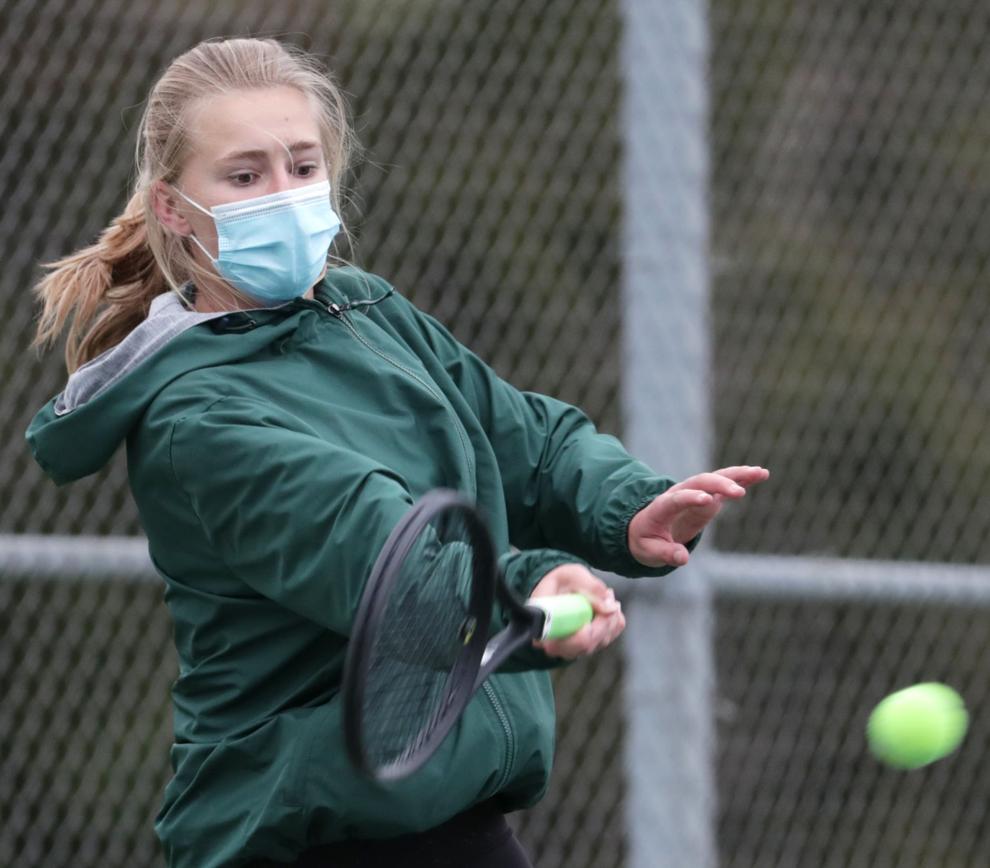 Olson has transferred to Edgewood from Madison Memorial. She finished as the runner-up to Yang at the alternate fall state tournament during the spring.
Netra Somasundaram, so., Middleton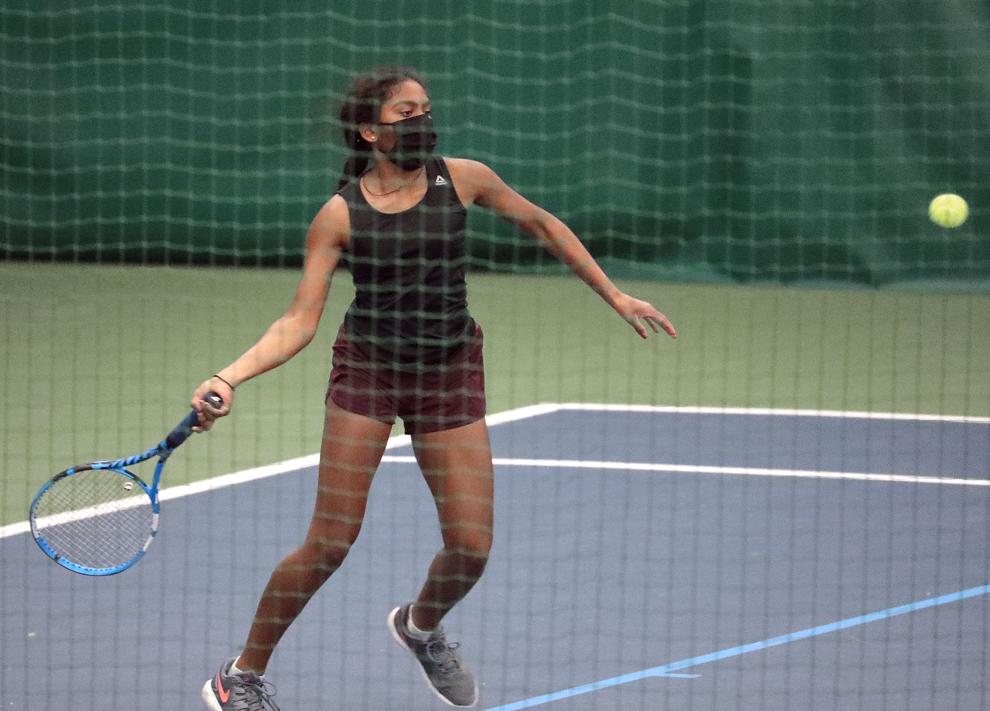 Somasundarum finished fifth at the alternate fall state tournament during the spring, falling to Yang in the quarterfinals prior to winning two matches in the consolation round. She helped Middleton earn the team state championship in the spring.
Sophia Jiang, so., Madison Memorial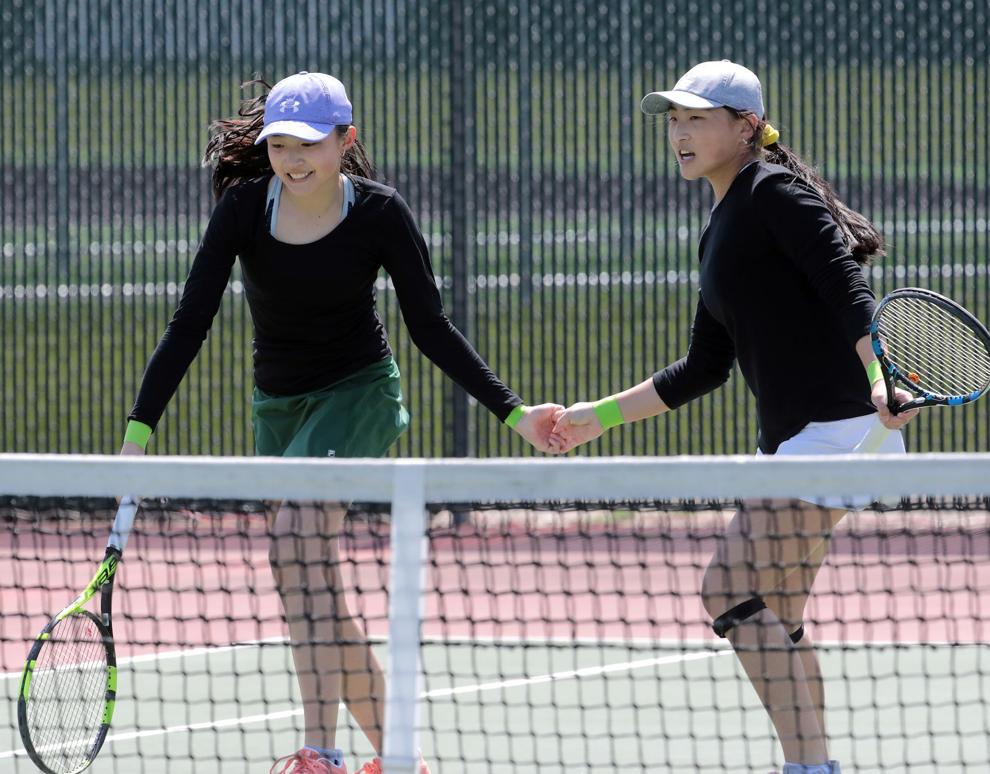 Jiang has moved to No. 1 singles for the Spartans this fall. She and her older sister, Sophia Jiang, finished fourth as a doubles team at state this spring.
Grace Qian, so., Madison West
Qian reached the state tournament in the spring as a singles player.
Gretchen Lee, jr., Waunakee
Lee is expected to play singles for the Warriors this season. Lee and then-senior Sara Sowinski played doubles last year and advanced to the round of 16 in the WIAA Division 1 girls tennis tournament last fall in Lake Geneva.
Samantha Breitbach, sr., Verona
Breitbach advanced to the state tournament in the spring as a singles player and, with Naisha Nagpal, should propel the Wildcats' lineup.
Laura Maudlin, jr., McFarland
Maudlin qualified for the alternate fall state tournament in singles last spring.
Nikita Remesh, sr., and Elizabeth Wu, jr., Madison Memorial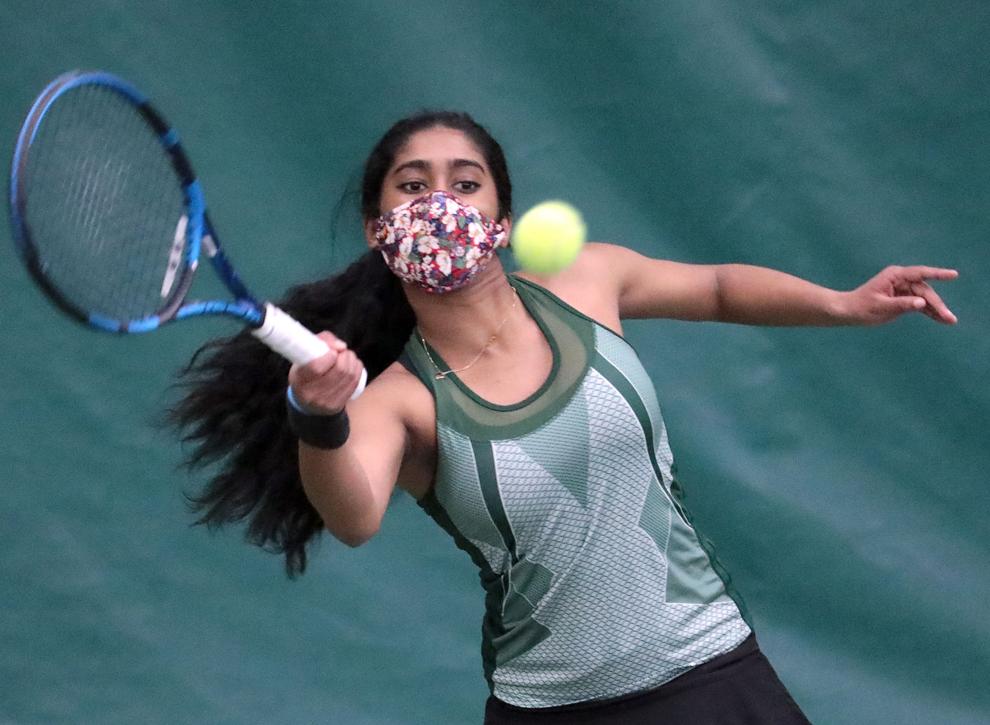 Remesh and Wu are set to play No. 1 doubles together this fall. Remesh advanced to the final eight in singles at the spring's state tournament.