Madison Edgewood sophomore Lily Olson's all-around tennis game was on full display during Saturday's WIAA Division 2 state singles championship match.
Olson struck crisp groundstrokes and powerful serves. She hammered overheads. And she deftly angled winning volleys after nicely setting up points and coming to the net at the right moment.
Toss in an occasional well-placed lob and the top-seeded and undefeated Olson turned in a dominant performance against second-seeded Lauren Lindow, a junior from East Troy, at the girls individual tournament at Nielsen Tennis Stadium.
Olson closed out a 6-1, 6-0 finals victory with an ace, then heard cheers from family and friends from Edgewood and Madison Memorial, her former school prior to transferring to Edgewood for this school year.
Olson (22-0) didn't lose a set this season and continued Edgewood's streak of state singles titles after Baluck Deang won Division 2 state championships in 2019 and 2020.
"It means a lot," Olson said. "I wasn't really expecting it. I didn't know who all was going to be here. And it means a lot following `B,' who's playing at Delaware State University, and she's won two. It was really inspiring."
Olson said she was nervous in her first match Friday. But that nervousness lessened and her confidence grew with each match — right up to the final against the left-handed Lindow (32-3).
"The last match was definitely my best match," Olson said.
"I loved watching Lily play this weekend," Edgewood girls assistant coach Rory Hemp Boll said. "She got stronger in every single match. Today her poise and her focus and how she figured out what she wanted to do with each point was masterful.
"She was patient and she waited for the right balls to attack. She was aggressive at the right times and it really paid off. I was very proud of her."
Olson, while playing for Madison Memorial, finished as singles runner-up to Madison La Follette's Annalise Yang at the state tournament during the WIAA's alternate fall season last spring.
"I love the environment here," Olson said. "I think it's a lot better than what we had last year, for sure (last spring in Lake Geneva). The crowd is so much more fun. I think that helps you, with the fans behind you. … A lot of people came. That was nice."Olson wasn't sure what the season would be like playing at a new school and in a different conference. But she said she liked having new opponents to try different shots and figure out winning strategies.
"It makes it more fun," she said.Olson advanced to the final with a 6-2, 6-1 semifinal victory over fourth-seeded Aubrey Jayne, a freshman from University School of Milwaukee, on Saturday morning.
Lindow earned a 6-1, 7-5 victory over sixth-seeded Jessica Jacobson, a Waukesha Catholic Memorial sophomore, in the other semifinal.
Middleton sophomore Netra Somasundaram, who was seeded seventh, placed fourth in Division 1 singles.
Lake Geneva Badger senior Zaya Iderzul, the fourth seed, topped Somasundaram 6-2, 6-3 in the third-place match.
Somasundaram, who finished fifth at the alternate fall state tournament, said she was happy she reached the final four, although she hoped to place higher.
"I think I could have played a little better," she said. "But I think I improved from last year. My goal was to win the tournament and I did believe I could because of last year."
Somasundaram dropped a 6-0, 6-0 decision to third-seeded Parker Christensen, an Elkhorn freshman, in the semifinals.
"She's really consistent," Somasundaram said about Christensen. "She has a good shot. … She's a really good player. I think I played pretty well."
Christensen defeated Yang 6-2, 6-0 in Friday's quarterfinals.
The sixth-seeded Yang, a sophomore, played in Saturday's consolation round and finished fifth overall. In her first match, she earned a 2-6, 6-2, 6-4 victory over second-seeded Carolyn Schaefer of Milwaukee Divine Savior Holy Angels. Yang defeated Neenah's fifth-seeded Ava Dunsirn 6-2, 6-2 in the fifth-place match.
Top-seeded Kaede Usui (34-0), a Franklin freshman, won the Division 1 singles championship — earning a 7-5, 6-7 (8), 6-2 victory over Christensen in the final.
Usui advanced with a 3-6, 6-1, 6-1 victory over Iderzul in the semifinals.
Neenah senior Sophia Paape and junior Shelby Roth, the third-seeded duo, defeated Muskego senior Christina Pan and sophomore Emily Pan, the top-seeded team, 6-4, 6-0 in the Division 1 doubles final.
Senior Rebecca Daskal and sophomore Isabel Werner of University School of Milwaukee, the top-seeded team, won the Division 2 doubles title. They defeated East Troy juniors Sophia Rondeau and Katie Metcalf, the second-seeded duo, by a 6-2, 6-3 score in the final.
Prep girls tennis preview: 10 players you need to know this season
Annalise Yang, so., Madison La Follette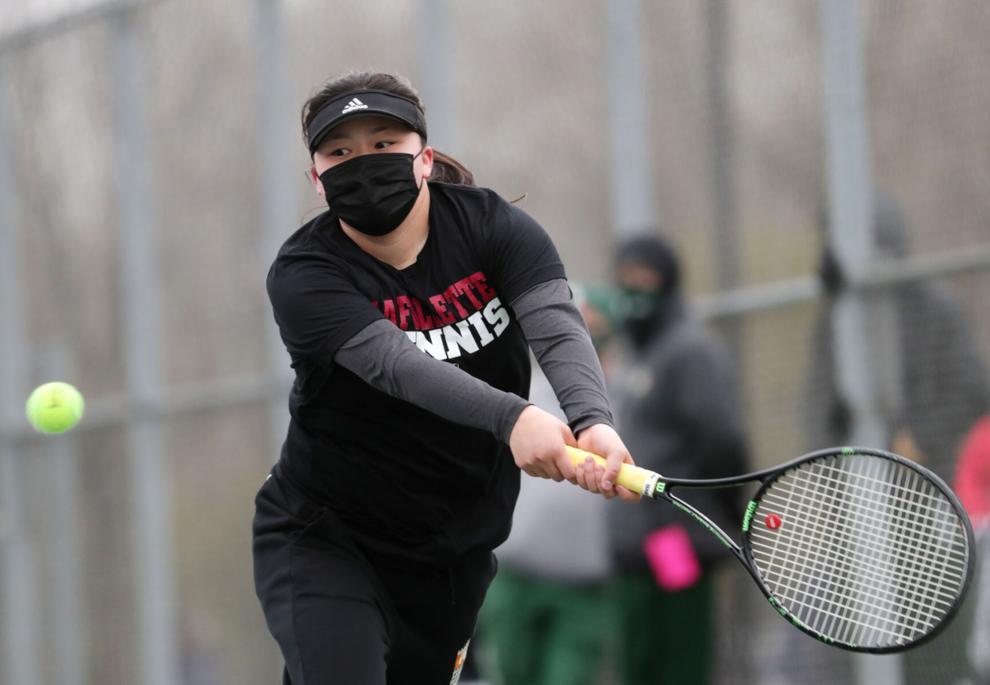 Yang was the singles champion at the girls tennis state tournament for the WIAA's alternate fall season in the spring in Lake Geneva. She became La Follette's first girls tennis state champion with a 6-3, 6-0 victory over Lily Olson in an all-area final. Yang entered as the fourth seed.
Lily Olson, so., Madison Edgewood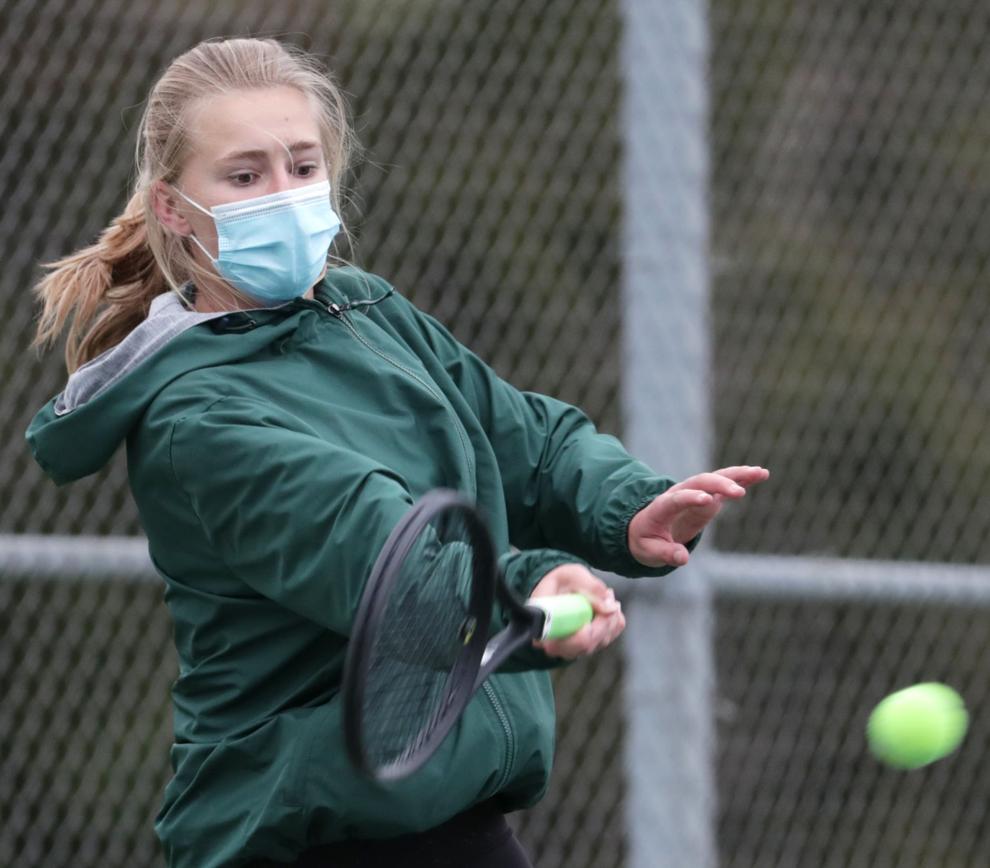 Olson has transferred to Edgewood from Madison Memorial. She finished as the runner-up to Yang at the alternate fall state tournament during the spring.
Netra Somasundaram, so., Middleton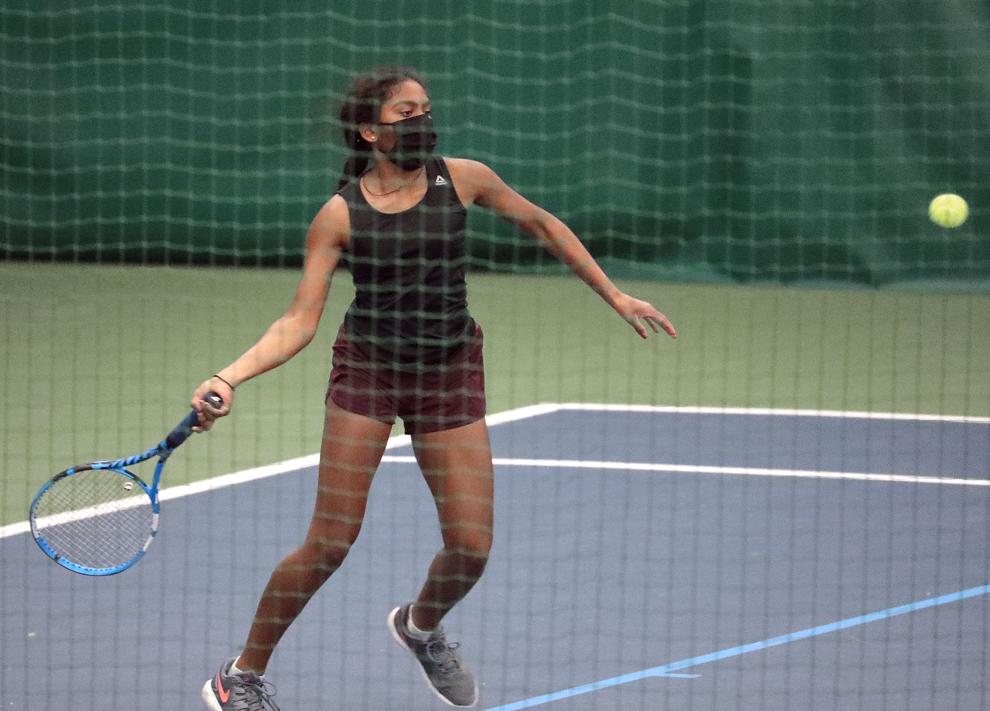 Somasundarum finished fifth at the alternate fall state tournament during the spring, falling to Yang in the quarterfinals prior to winning two matches in the consolation round. She helped Middleton earn the team state championship in the spring.
Sophia Jiang, so., Madison Memorial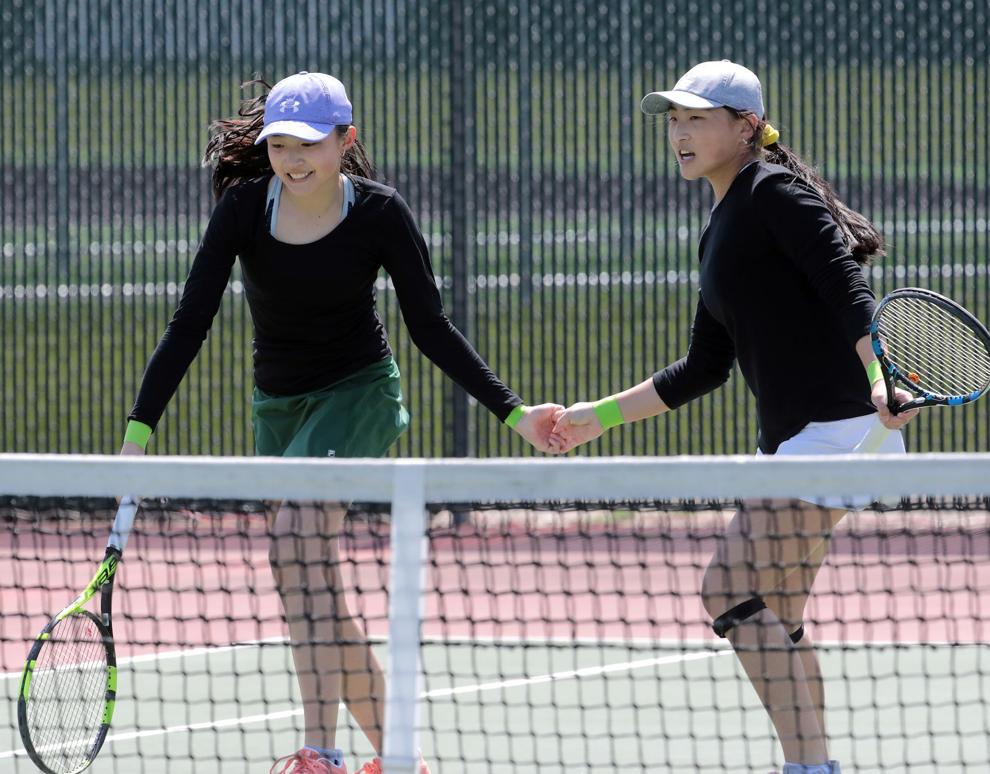 Jiang has moved to No. 1 singles for the Spartans this fall. She and her older sister, Sophia Jiang, finished fourth as a doubles team at state this spring.
Grace Qian, so., Madison West
Qian reached the state tournament in the spring as a singles player.
Gretchen Lee, jr., Waunakee
Lee is expected to play singles for the Warriors this season. Lee and then-senior Sara Sowinski played doubles last year and advanced to the round of 16 in the WIAA Division 1 girls tennis tournament last fall in Lake Geneva.
Samantha Breitbach, sr., Verona
Breitbach advanced to the state tournament in the spring as a singles player and, with Naisha Nagpal, should propel the Wildcats' lineup.
Laura Maudlin, jr., McFarland
Maudlin qualified for the alternate fall state tournament in singles last spring.
Nikita Remesh, sr., and Elizabeth Wu, jr., Madison Memorial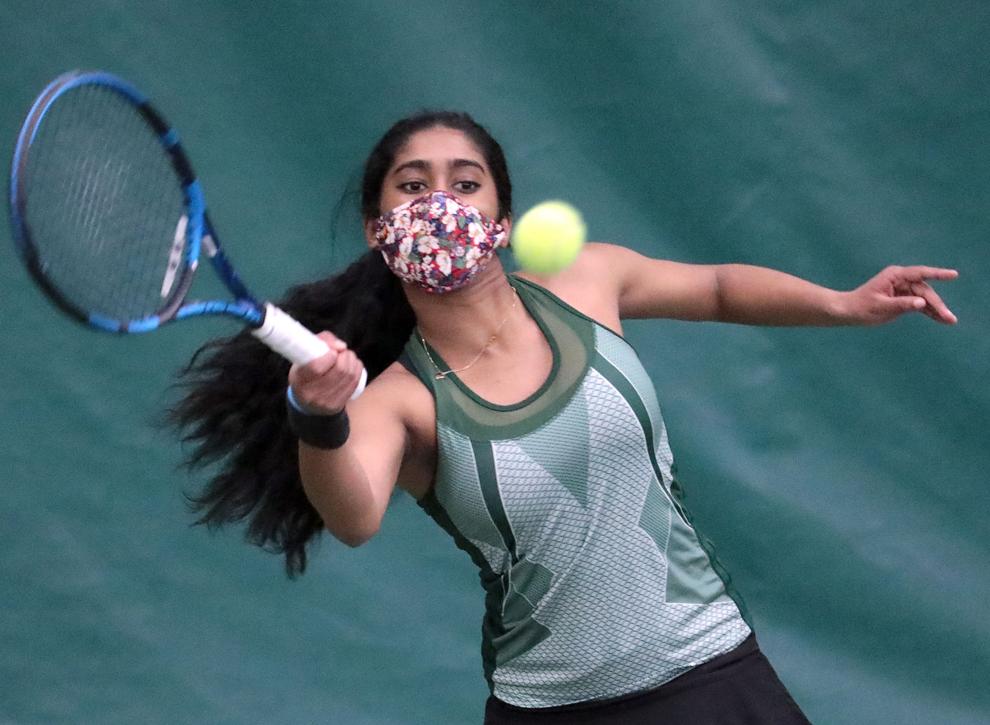 Remesh and Wu are set to play No. 1 doubles together this fall. Remesh advanced to the final eight in singles at the spring's state tournament.