MIDDLETON — The pool deck at her home pool had a different feeling for Middleton senior Gabriela Pierobon Mays on Saturday afternoon.
No, hundreds of screaming fans wouldn't qualify as "different." That has been the norm around the decorated Cardinals program that, with considerable help from Pierobon Mays, has claimed the last three WIAA Division 1 state championships.
On this day, Pierobon Mays noticed a different demeanor in her teammates — one that just might take the Cardinals to a familiar place on the podium in a few weeks' time.
"Everyone was there for each other," Pierobon Mays said. "When somebody came off after a race, we were there to scream in their face and give them big hugs. And if they were disappointed, we were there to give them hugs, too.
"I just think there was a shift in our attitude — from not wanting to lose to wanting to win."
And that's a concerning thought for the competition, especially if the Cardinals' victory at their own Cardinal Relays was any indication.
Middleton, ranked seventh in the state, won four of 10 relay events, posting a score of 362 to top second-ranked Sun Prairie (352). Ninth-ranked Verona/Mount Horeb finished third at 310, followed by eighth-ranked Madison Memorial (288), Stevens Point (260) and sixth-ranked Madison West (254).
It marked the Cardinals' first invitational victory of the season — a season that saw them lose their first Big Eight Conference dual meet (to unbeaten Madison West) in more than three years.
Pierobon Mays, a Vanderbilt recruit who is back to 100 percent following shoulder surgery during her sophomore season, had a hand in the 300-yard backstroke victory. It was the first of three consecutive team wins (100 freestyle, 300 breaststroke).
Pierobon Mays also was a part of three second-place finishes, including the meet's final "Pineapple Relay," where eight swimmers swim 50-yard sprints and members of the top three teams all are awarded real, whole pineapples.
You have free articles remaining.
Register for more free articles
Stay logged in to skip the surveys
"Kind of like a deep breath," Pierobon Mays said of the team victory. "It was really nice after having a difficult start to the season (and) losing that streak to (Madison) West. When we won, we were like 'We're in this, too.' Don't count us out yet.'
"I think we're just going to take this energy from today and take it into tomorrow and next week and hopefully the rest of the season."
Senior Berkley Smith said the 200 freestyle — a race she anchored with teammates Maddy Lawn, Abby Utter and Ella Needham — was the event that sent the Cardinals in the right direction.
"That's where we really believed in ourselves," said Smith, who acknowledged that not having to contend with Sun Prairie standout Sophie Fiske in that event was key. "She's really good," Smith said.
Fiske, a junior, was a part of four winning relay teams, not bad considering four events is the limit for each swimmer. Sun Prairie started strong, winning the opening 200 medley with freshman Olivia Sala, junior Janelle Schulz and senior Cassidy Carey adding to Fiske's anchor swim.
The same foursome won the 400 medley and 300 butterfly. Sun Prairie also won the Pineapple Relay, with Fiske at anchor.
"Our results were better than expected," Fiske said. "I think we can do really well this season. We're really moving up from last year. We're motivated and we're having a lot of fun so it will be cool to see (how we finish the season)."
Verona/Mount Horeb won the 100 medley and Madison West took first in the 800 freestyle.
Prep girls swimming photo: Sun Prairie swimmers cheer on teammate Grace Sala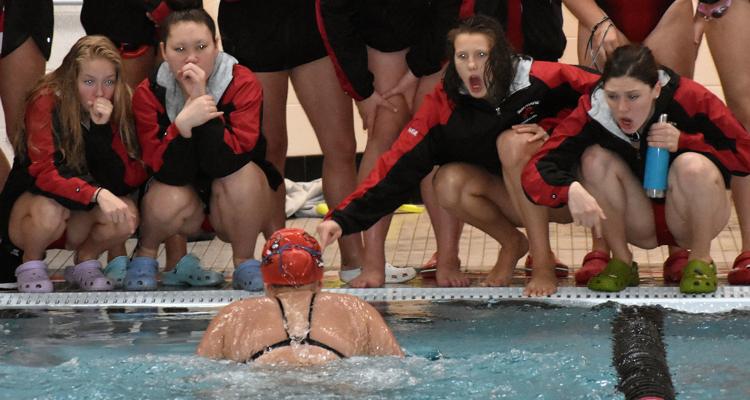 Prep girls swimming photo: Middleton's Ally Silvestri competes in the 300-yard breaststroke relay
swim photo for print 10-6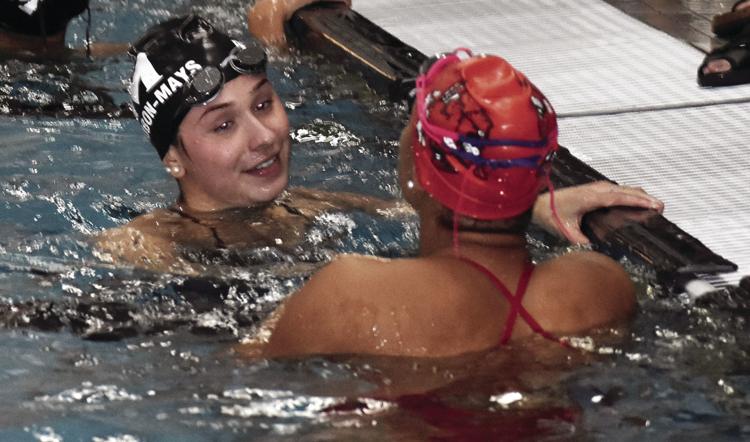 Prep girls swimming photo: Sun Prairie's Grace Sala attacks the 300-yard breaststroke relay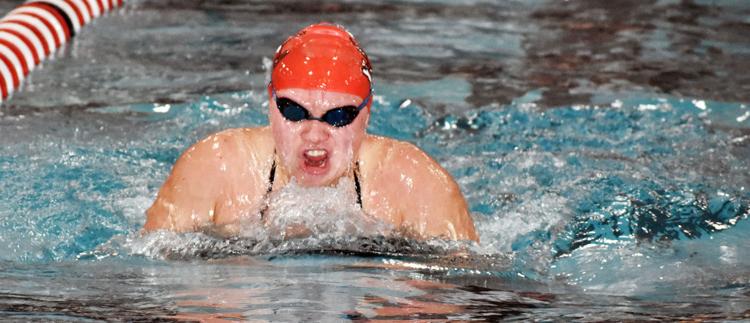 Prep girls swimming photo: Sun Prairie's Sophie Fiske, Madison West's Bridget Sullivan have a chat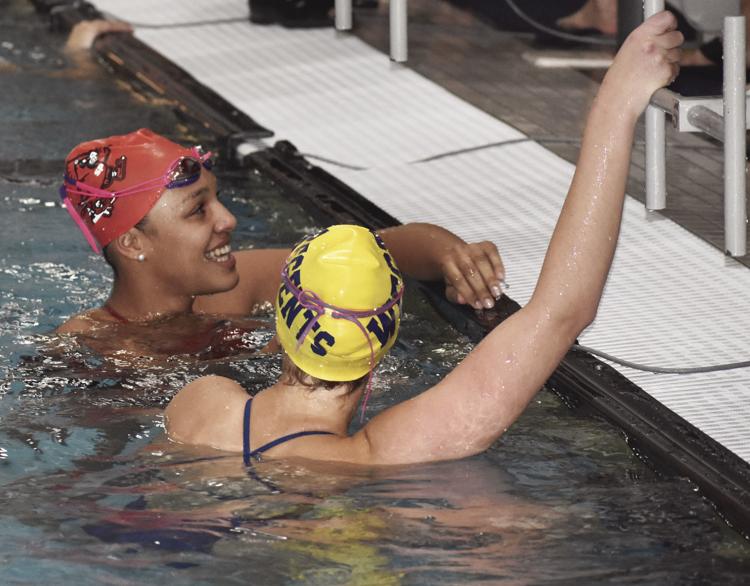 Prep girls swimming photo: McFarland's Mara Freeman swims in the backstroke relay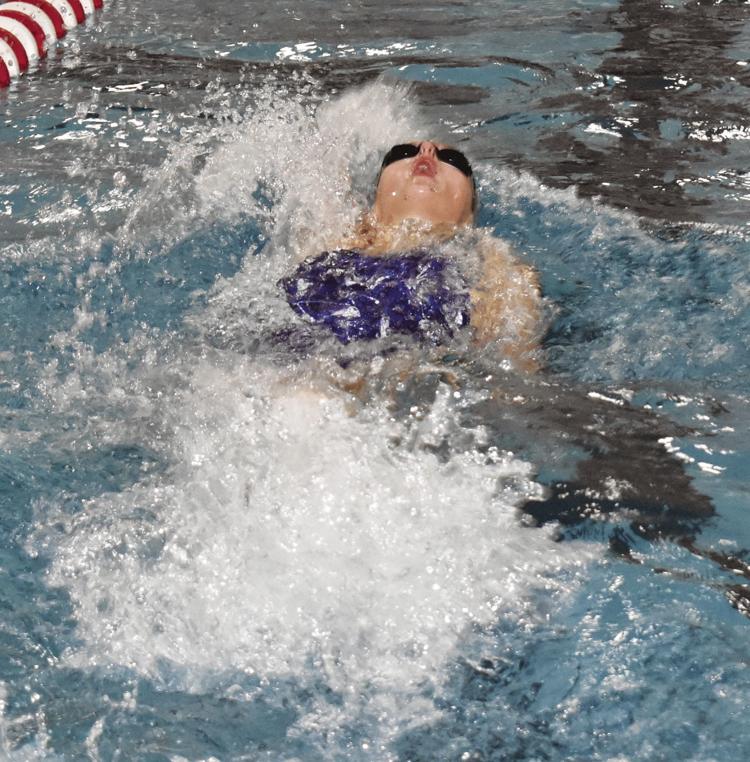 Prep girls swimming photo: Madison Memorial swimmers get in the spirit for the Pineapple Relay