Grace Hilber and Cooper Nelson walked the same hallways at Sun Prairie High School.
They put in their paces on the track adjacent to the school and while shooting buckets inside the Cardinals' field house.
Self-motivated, they collected honors in the classroom, showed efficiency and discipline managing busy schedules, and served as mentors to youth through the organization "Athletes Committed."
They earned captain's duties, received all-conference and All-State recognition competing on top-flight teams and demonstrated quiet leadership styles on the field and court as multi-sport athletes.
"We talked when we needed to," Nelson said. "We'd much rather lead by example and show our teammates, so they can do the same when it is their turn."
Said Hilber: "We wanted to show the team that we can work hard and show how to do it. Neither of us were outspoken on the court."
They let their actions do the talking. And for their accomplishments, Hilber and Nelson have been selected as the Wisconsin State Journal's 2018-19 All-Area Athletes of the Year.
Quiet leaders
Through their high school years, Hilber and Nelson became part of the same group of friends.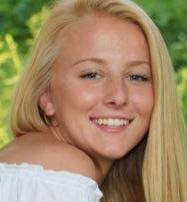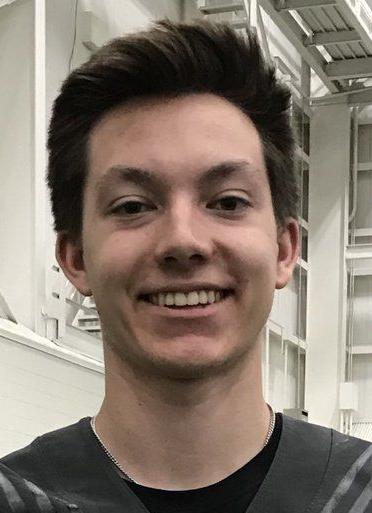 "I think both of them knew their senior year was important," said former University of Wisconsin football standout Scott Nelson, Cooper's father. "They each experienced their share of highs and lows throughout their careers.
"I would agree they were quiet leaders. They were pretty even-keeled. That calmness I think helped their teammates along the way. … They are fun kids to be around. But when it's time to compete, they compete."
Cooper Nelson and Hilber were recognized at Sun Prairie for being four-year, three-sport athletes and as athletes of the year in their recently completed senior year.
Nelson competed in football, basketball and track and field as a senior — reaching the state tournament in basketball and track this school year.
"He made it to state in four sports," Sun Prairie football coach Brian Kaminski said. "That's pretty amazing. That speaks to the athlete Cooper is."
The 6-foot-4, 185-pound Nelson graduated on a Friday night, and on the subsequent Sunday began his next challenge — at UW as a preferred walk-on receiver for the football team.
Hilber — a 5-6 guard who will play basketball and hopes to study sports management or sports broadcasting at NCAA Division II Lewis University in Romeoville, Illinois — played tennis, basketball and softball as a senior. She capped her prep career during the spring playing first base for the first time and helping the Cardinals to a WIAA Division 1 state runner-up finish.
"It was pretty amazing, being on the (Goodman Diamond) field, playing with everybody and being there at state," Hilber said. "It's definitely a great way to go out, and also with these awards, knowing how all the hard work paid off."
Sun Prairie softball coach Jamie Olson worked with Nelson and Hilber in Olson's role as adviser of Athletes Committed, an initiative for athletes to exhibit good training habits and citizenship, while Kaminski had both student-athletes in classes.
"Both were leaders in the classroom, as well," Kaminski said.
'She's a natural'
The energetic Hilber — known for her hustle, savvy and work ethic — was named a first-team Big Eight all-conference selection in basketball and softball and earned honorable mention All-State recognition in basketball and softball as a senior.
She was picked for the Wisconsin Basketball Coaches Association all-star games, although she couldn't play due to a conflict with graduation.
The week prior, she was at Goodman Diamond when the Cardinals made their third consecutive trip to the state softball tournament (Sun Prairie won the state title in 2018).
Sun Prairie defeated Waukesha North and Pulaski, before falling to Oshkosh North, 4-2 in nine innings, in the WIAA Division 1 title game.
You have free articles remaining.
Register for more free articles
Stay logged in to skip the surveys
"It was definitely bittersweet," she said of the final. "It's been a great four years. It was a great way to end my high school years, for sure. A great way for everybody. I'm thankful for what Sun Prairie gave me."
Hilber, hoping to work on her conditioning for basketball, competed in track as a junior before returning to softball as a senior.
"She's an all-around athlete," Jamie Olson said. "Whatever sport she plays, she excels in. … She brought a lightheartedness to our team. She was a hard worker and that helped to push the others.
"She's a natural. She came out (as a senior) and picked up right where she left off (after playing softball her first two years). That's Grace. She's an amazing kid. She works hard on and off the field."
Hilber said her parents, Dawn and Rob, encouraged her to participate in multiple sports as a youth. She believed that improved her strength and ability to manage her time and kept her grounded and healthy, by avoiding repetition injuries playing the same sport.
Sun Prairie girls basketball coach John Olson, who said he's a proponent of athletes playing multiple sports, first spotted Hilber playing basketball as a fifth-grader at Sacred Hearts School in Sun Prairie.
"She was one of the smallest kids on the court, but she was the most effective," John Olson said. "I knew some day she was going to be a point guard at Sun Prairie."
Hilber, a four-year varsity basketball player, topped Sun Prairie in scoring and assists as a senior. She led the Big Eight runner-up Cardinals to the sectional final against eventual state runner-up Middleton this winter, after helping Sun Prairie win the outright league title as a junior and a share of the conference crown as a sophomore. Her class totaled the program's most victories over four years, Olson said.
"She just always had a positive attitude — as far as being coachable and having a belief in herself that she could do things," he said. "She believed there wasn't an obstacle she couldn't overcome."
Hilber played volleyball in the fall as a freshman, then switched to tennis the next three years — playing doubles with Erin Vertz at team state as a junior and as partner to good friend Leah Hamilton as a senior, which Hilber called one of the highlights of her prep career.
"She represents her family and the Sun Prairie family," John Olson said. "She's a representative we all can be proud of."
Multiple trips to state
Like Hilber, competing in multiple sports growing up and in high school helped keep Cooper Nelson disciplined, motivated and conditioned.
"My wife (Becky) and I did multiple things," Scott Nelson said. "We wanted him to be active and having opportunities. It wasn't so much the winning part of it, but the competing and learning how to compete differently. Using your body differently was a key, and experiencing and being exposed to different coaches and different thoughts also was a key part of it."
Cooper Nelson said he enjoyed team sports the most, enjoying the feeling of accomplishment he experienced working as a group.
As a senior, Nelson was an all-conference and All-State receiver in football for Big Eight co-champion Sun Prairie, started for the Cardinals' Division 1 state runner-up in basketball and qualified in the 400 and 800 relays for the state track and field meet in La Crosse last month.
"He's a tremendous athlete," Kaminski said. "He's a hard-working kid. He always would leave it on the line. He has confidence; he's confident, not cocky. A quiet leader. He would give 100 percent and he set goals really high each and every day."
During high school, Nelson, who played baseball during his first two prep years, played on teams that reached WIAA state tournaments in baseball (runner-up in 2017), football (runner-up in 2017) and basketball (semifinalist in 2018, finalist in 2019) and qualified for state track last month (finishing eighth as part of the Cardinals' 400 relay).
"I've been pretty blessed," Nelson said.
His senior year also included an appearance as a basketball player in the play "High School Musical," though he didn't know everything about his role before signing on.
"They didn't tell me I'd have to sing and dance," he said, with a laugh.
The state appearance and conference titles in the various sports are highlights for Nelson, who also said he won't forget the guidance he received from former teammates, including Marty Strey, Marlon Ruffin, Caden White, Walker Jenkins and Ben Hauser.
"One thing I won't forget is all the older guys who took me under their wing and showed me what had to be done," Nelson said. "They showed me how to be the best me and to be the best teammate I could."
Nelson was selected for the Wisconsin Football Coaches Association Large Schools All-Star Game on July 20 in Oshkosh. His team will be led by McFarland coach Paul Ackley, whose staff will include Cooper Nelson's father, who was a WFCA All-Star in 1989 before playing for the Badgers.
After that, Cooper Nelson will continue his education and training with the Badgers.
"I'm excited for the journey," he said.