Chris Gingher has spent considerable time at the Kennedy Little League fields off County Road T in east Madison.
He began playing baseball there 35 years ago, taking his spot at first base or behind the plate, with his father, Bill, serving as a coach.
In more recent years, he has coached his sons, 14-year-old Owen and 9-year-old Dean, and served on Kennedy's executive board before becoming Kennedy Little League president. 
"I have some great memories as a kid there — spending the spring and summers out there," said Gingher, 44. "To spend a night at Kennedy is great. It's been a big part of my whole life. ... To do it all over again, it's been a great experience and honor to continue to grow baseball at Kennedy."
Gingher, like so many coaches and officials in the various youth sports in the area, hope there will be a return to play for young athletes later this spring and summer.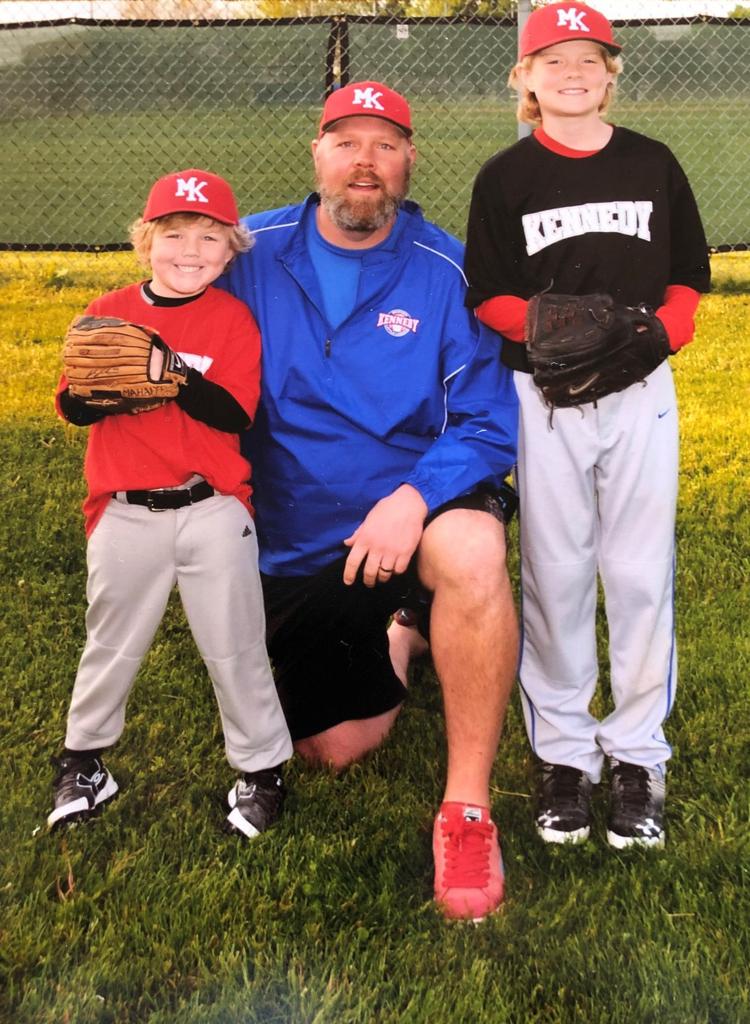 Indoor and outdoor youth programs and leagues already been canceled, and others have been delayed indefinitely this spring, amid the COVID-19 pandemic.
Gov. Tony Evers' "safer at home" order has been extended to May 26. Schools have closed for the rest of the academic year, and the WIAA has canceled its spring sports events.
Youth organizations have reworked schedules and developed contingency plans, trying to proceed with the health and safety of players, coaches, referees, volunteers and spectators foremost.
Sun Prairie Soccer Club president Kent Disch, while remaining optimistic, said the frustration for planners is that everyone is working "on something we can't predict," adding: "There is no playbook." 
"I can say this is uncharted territory for us," said East Madison Little League president Jacob Hughes. "At this point, all we are trying to do is play some baseball this year. How much baseball we don't know yet."
Based on the current "safer at home" order, June appears to be the earliest possible start.
"I think we are all holding out hope we can play," said Oregon Soccer Club president Eric Anderson. "We'd just like to offer the kids the chance to play."
But with that hope comes the reality that spring and summer youth offerings might be reduced, postponed or canceled, as time narrows to complete schedules amid the uncertainty and some families might choose for their children not to play for health and safety reasons.
Chris Lay, executive director for the Madison Area Youth Soccer Association (MAYSA) and Reddan Soccer Park, struck a cautionary tone Friday.
He said health and safety are paramount and that organizations — including his own, which seeks direction from various health groups — see no clear path forward.
"In short, there is no return to play imminent," Lay said.
Longstanding tradition
Soccer and Little League baseball and softball are among the many popular youth sports offerings, some of which have established traditions in the area.
The West Madison Little League, for instance, is a community-based, volunteer-driven, 501(c)(3) nonprofit founded in 1959. In 2019, more than 1,000 boys and girls played on 90 teams in more than 700 games during West Madison's spring/summer and fall seasons at fields at 701 Forward Drive.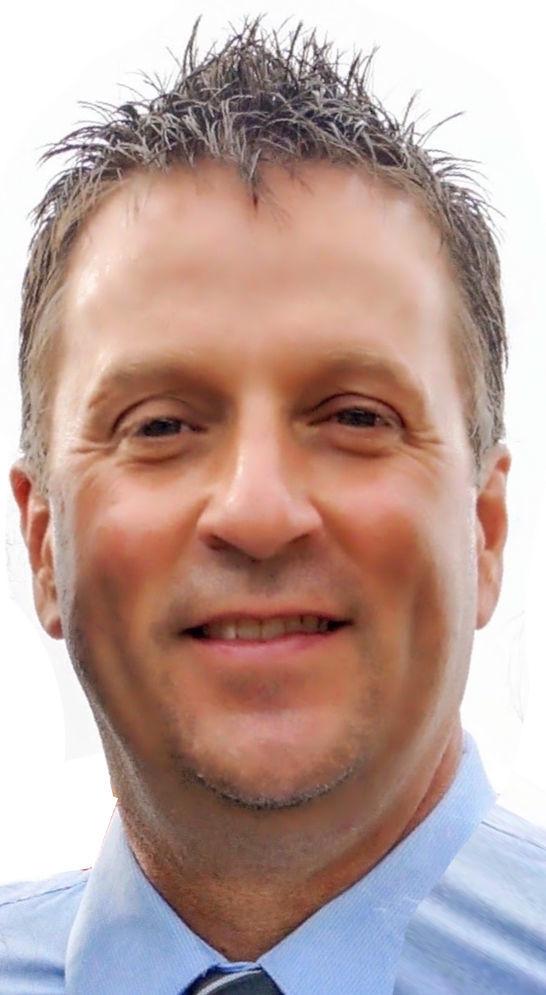 Registration was strong this year and the opening weekend for Minor, Major and Junior league games would have been April 18-19, said West Madison Little League executive director Brian Beutter, who also coaches softball.
Tryouts in mid-March were canceled, but teams were reconfigured and coaches identified as the league sought to be as prepared as possible.
"We want to play as soon as we can and as much as we can," Beutter said. "We just don't know when that will be. We are staying ready."
But he added that the health and safety come first. "We want to be responsible and safe," he said.
Playing prior to June 1 doesn't seem possible, said Beutter, whose daughters, 12-year-old Ocean and 9-year-old Sky, play softball, which West Madison had originally scheduled to start May 16-17.
In the past, a snowstorm on opening day might have been the concern.
This year, the league has reached out to public health officials for guidance. Social distancing and limits on gatherings would affect practices and games (for players and spectators), running concession stands and cleaning equipment, such as bats and catchers' gear (which have been shared by players in the past).
"We've been around for more than 50 years," Beutter said. "I'm sure we've never dealt with anything like this."
Holding pattern
The East Madison Little League, which typically has 200 to 300 participants from T-ball to eighth grade and usually includes youths who will attend Madison East High School, was raring to go during winter planning and registration for a season that would have begun in the second half of April.
"We had all the stuff laid out and were ready to rock and roll," Hughes said.
Hughes, 39, played nine years in East Madison Little League, and his three sons now play. His father, Garit, was a coach and president, Hughes said.
Little League International — the organization based in Williamsport, Pennsylvania, that the Madison leagues follow — recommended delaying until May 11 (with further directives expected), Hughes said. Then Evers' order pushed plans beyond Memorial Day.
"Right now we are in a holding pattern, but we have a plan," Hughes said.
He said East Madison might wind up canceling its previously scheduled spring and summer seasons and combine the spring, summer and fall seasons into one season. Tryouts would be in June, with first games to follow, possibly the beginning of July. The season could last into October.
Hughes said he's trying to be sensitive to people who might have lost their jobs, and to families and sponsors. Amid social distancing, he's also trying to schedule games for the league, which often had eight teams playing on four fields at Oscar Mayer Park, 1010 North St.
"The ballpark is packed from 4:30 until 9:30," he said.
New normal
Gingher said his background in Little League also includes taking in games as a youth at West Madison Little League, where his grandfather, Dick Mathison, was an active member. "I have deep roots in Madison Little League," he said.
About 450 players ages 4 to 14 are signed up at Kennedy Little League. Gingher said the season, which usually ends in July, could be extended into August. Antiseptic wipes for catchers' gear and individual helmets and bats are being considered.
"The new normal is quite different now," he said.
Hopes for soccer
Soccer, with its various age ranges, typically begins at the end of March or beginning of April, but this year might need to pack its season into June and July, said Disch, whose club in Sun Prairie has about 900 players.
"Once we get some clarity ... everybody is anxious to make it work and get the kids out to play," Disch said.
Youth soccer in the area receives directives from the Wisconsin Youth Soccer Association and MAYSA. A conference call between MAYSA and area coaches was held Thursday night.
Anderson, who has three children who play soccer, said he anticipates learning more about plans for the season by this Friday.
"Right now, we are really hopeful we will have a season," said Anderson, who's been president of the Oregon Soccer Club for four years. "Who knows what it will look like."
Soccer faces the challenge of having some contact involved at a time when social distance is being practiced.
"Our sport is not tackle football, but there is contact involved," Lay said. "Often, not a lot, but it is something that really is impossible to eliminate."
In terms of gathering numbers permitted, Disch said soccer might have to look at playing with fewer than 11 players aside — maybe 5-on-5 or 6-on-6.
"Nobody has that crystal ball," said Disch, who's also a coach.
Said Anderson: "We want it to be a safe solution for everybody."
Lay said coaches and clubs have done a good job remaining in communication with players, keeping players hopeful and providing drills that will be helpful when play returns.
For example, Disch said a YouTube channel was created with soccer training drills for players.
Disch said finding available fields to use could be a challenge for some clubs, where the fields are on school grounds (with schools and their facilities currently closed).
"If we are looking for a silver lining, our fields should be in really good shape in the fall," Disch said.
Other activities
There are currently no play activities at Reddan Soccer Park, Lay said. Decisions about upcoming Ultimate Frisbee and lacrosse events at Reddan will need to be made soon, Lay said.
Many other youth activities — too many to mention here — are being affected. A couple of examples:
Badger Gymnastics Academy sent a letter to families, one of which was sent to the State Journal, announcing "with great sadness that we will not be able to conduct our spring session."
The Family Aquatic Center in Sun Prairie has delayed its opening until July 1, according to its website, and is now scheduled to be open July 1 to Aug. 22.
The announcement said pool passes with a prorated fee reflecting the change in opening date became available April 15 online. And in the event the Family Aquatic Center doesn't open, pool pass fees will be credited to the family's account, with the option of a full refund.
Concerned about COVID-19?
Sign up now to get the most recent coronavirus headlines and other important local and national news sent to your email inbox daily.