Last year was supposed to be the end of an era for the Oregon girls soccer program.
Julie Grutzner, the longtime coach and architect of the WIAA Division 2 powerhouse, resigned her position after 12 years at the helm.
Her Oregon career ended with four straight trips to state and the 2015 title.
Grutzner handed the job over to assistant coach Nelson Brownell, who put his own subtle stamps on the program while guiding the Panthers back to Milwaukee for a fifth consecutive Division 2 state tournament berth.
But early into his tenure, Brownell delivered more unfortunate news to the team. He, too, will be moving on after this season. Like his predecessor, who moved out of the state because of her husband's job change, Brownell will relocate to the state of Washington this summer because of a job opportunity for his wife.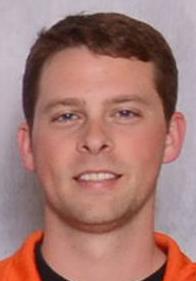 The Panthers have gotten used to this kind of news, but it doesn't mean this year's announcement was any easier on the players.
"It was really hard," said junior forward Avary Fanning, who leads the Panthers with 18 goals. "It was the first week. It was just not expected at all. None of us were expecting it. It just felt like, this year wasn't a hard change. This was an easy transition. We've been with them so long.
"Maybe it will be a little more weird next year, as we might have a new head coach and a new assistant coach."
The Panthers sent Grutzner out as a runner-up last year, dropping the title game 2-0 to Brookfield Central.
You have free articles remaining.
Register for more free articles
Stay logged in to skip the surveys
They hope to give Brownell a better sendoff this weekend at Uihlein Soccer Park.
Second-seeded Oregon (16-0-1) plays No. 3 Brookfield East (8-12-1) in a semifinal at 7 p.m. Thursday. The winner will play either top-seeded Whitefish Bay (23-1) or Marshfield (14-7-2) in the championship game at 1:30 p.m. Saturday.
Oregon was ranked second behind Whitefish Bay in the final regular-season Wisconsin Soccer Coaches Association poll.
"We have a lot of motivation to get the gold ball," Fanning said. "Last year, we wanted to get it for Julie; now that Nelson's going to be gone, we'd like to get a win. But also, we want to get it for our team because the boys got the gold ball (winning the D2 title in the fall).
"We can't let that stuff get into our heads. We just have to keep playing the way we've been playing."
Oregon heads to state after a dominant season. The Panthers won 14 of their games by shutout, including the first nine in a row, and have allowed only five goals all year.
They also scored a school-record 98 goals as Brownell altered the offensive approach a bit to produce more offense.
Brownell's other two changes were far less noteworthy. He required the girls to wear shin guards this season, and he moved the team's home bench to the opposite side of the field. But as an assistant who served four years under Grutzner before taking over the top job this season, he knew a major overhaul wasn't necessary.
"We went over a lot of the things that Julie did, but just tweaked it," Brownell said. "We talked a lot about how in the past we struggled scoring goals, and we changed the attack a bit. Last game (the sectional final), we broke the school record for goals. We've had a ton of corner kicks and scoring off of them.
"We're just making sure the girls understand there's a reason why we do these things. It took a little while to get that out of them to see that what we're doing is paying off and helping us wins games."