MILWAUKEE — Like their teammates, McFarland soccer players Ethan and Zach Nichols wanted to stay warm Thursday night.
They decided the best way to tough out their chilly WIAA Division 3 state semifinal game against Rice Lake was to keep moving forward and staying on the attack.
The brothers did that spectacularly well, each scoring twice as the Spartans rolled to a 7-2 victory at Uihlein Soccer Park. The win earned McFarland (17-2-4) a berth in Saturday's 1:30 p.m. state final against Shorewood (19-3-3).
This time, they hope to come out on top after losing last year's final to Milwaukee Pius XI.
"We knew we had to come out focused and fast," said Ethan Nichols, a senior. "We wanted to get this game done in the first half."
Sophomore Zach Nichols said having the experience from last year — McFarland returned nine of 11 starters — played a big role in the Spartans' confidence.
"A lot of us know what this is like and what to expect," he said. "We know we had to come out and be our best tonight. We have that goal of making the final, and now we want to win it."
McFarland coach Brett Ogorzalek said the conditions — with temperatures in the low 20s and freshly shoveled snow packed all around the edges of the field — might have played a factor in a start that was slightly slower than expected.
"It was cold, and the turf was slick and fast, so our touches were a bit off," Ogorzalek said. "It was a little frustrating at first, because we couldn't capitalize on some of the good situations we had early.
"But we had good focus and energy, and I knew our experience would help us out in the end."
McFarland took the lead for good 9 minutes, 21 seconds into play, when Ethan Nichols collected a ball about four yards out and popped it into the middle of the net.
It took a little longer for the Spartans to gain some breathing room against the Warriors (17-5-1), but when it happened, the Nichols brothers worked together to do it. Zach Nichols hit Ethan Nichols with a pass, and Ethan powered it home from 10 yards out for a 2-0 lead at the 34:12 mark.
"The first goal got us a lead, and the second one made us a bit more comfortable," Ethan Nichols said.
The 2-0 advantage stood at the half, but the Spartans poured it on in the second half. Just three minutes in, Zach Nichols took a pass from Vince Seils and smashed the ball past the left post from eight yards out.
From there, the rout was on. Jake Sampson, Zach Nichols and Grant Newcomer added goals for a 6-0 advantage before Ogorzalek emptied the bench. Jack Bartzen got a late goal for McFarland, and backup keeper Austin Miller gained some state tournament experience.
Ogorzalek agreed that the experience of last year made things much easier on Thursday.
"Last year was the first time for these guys (at state). They saw the (turf) field, the big scoreboard, everything, and they soaked it in," he said. "It helped.
"We were just able to focus on the game, and now we can focus on the next."
Which is for a state title and a piece of McFarland history.
"We were freezing our butts off," said Ethan Nichols, "and we knew we had a lot of work to do. We're happy with this, but we're not holding our heads too high just yet."
---
First half: M — E. Nichols, 9:21; E. Nichols (Z. Nichols), 34:12.
Second half: M — Z. Nichols (Seils), 47:59; Sampson, 58:42; Z. Nichols, 67:35; Newcomer, 74:23. RL — Larson, 82:10; Bowman (Kemp), 86:49. M — Bartzen (Flemming), 88:39.
Shots: M 21 (E. Nichols 5, Seils 4, Z. Nichols 4, Binger 2, Newcomer 2, Werwinski 1, Connor 1, Sampson 1, Bartzen 1); RL 5 (Larson 2, Ahlberg 2, Bowman 1). Shots on goal: M 13 (E. Nichols 3, Z. Nichols 3, Seils 2, Newcomer 2, Sampson 1, Bartzen 1); RL 4 (Larson 2, Bowman 1, Ahlberg 1). Saves: M (Schutt) 2, RL (Holmstrom) 6. Corner kicks: M 13, RL 3. Fouls: M 10, RL 8. Offsides: M 4, RL 1.
---
Photos: McFarland 7, Rice Lake 2 in WIAA State soccer semifinal
Photos: McFarland 7, Rice Lake 2 in WIAA State soccer semifinal
McFarland 7, Rice Lake 2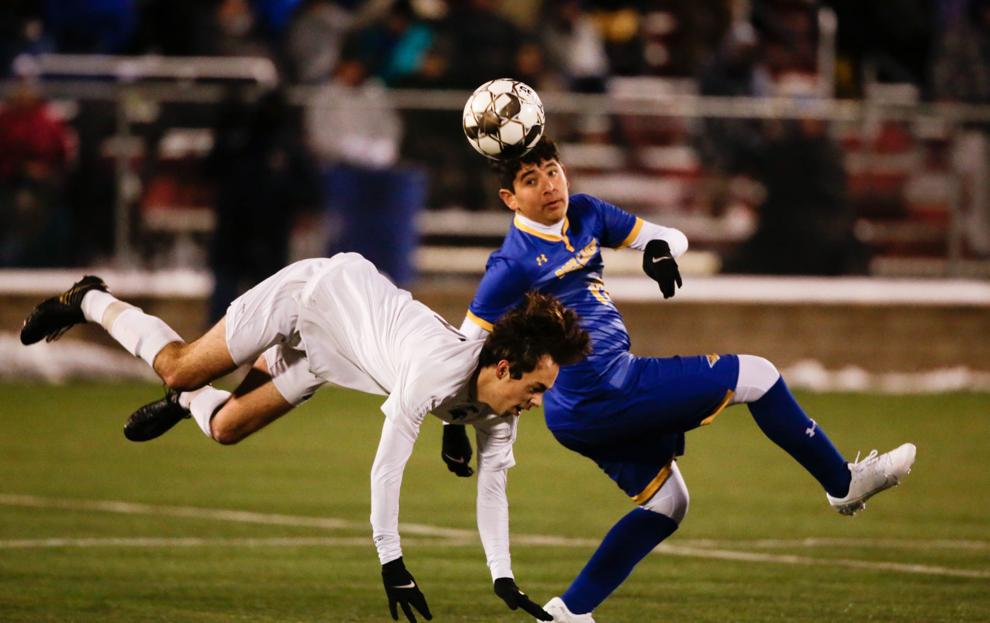 McFarland 7, Rice Lake 2
McFarland 7, Rice Lake 2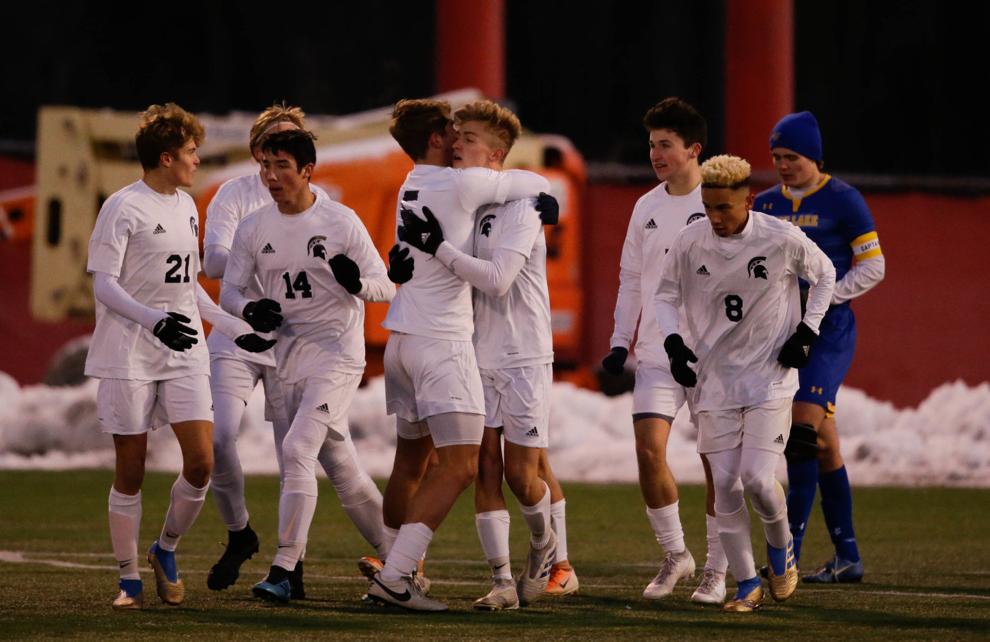 WIAA boys soccer photo: McFarland 7, Rice Lake 2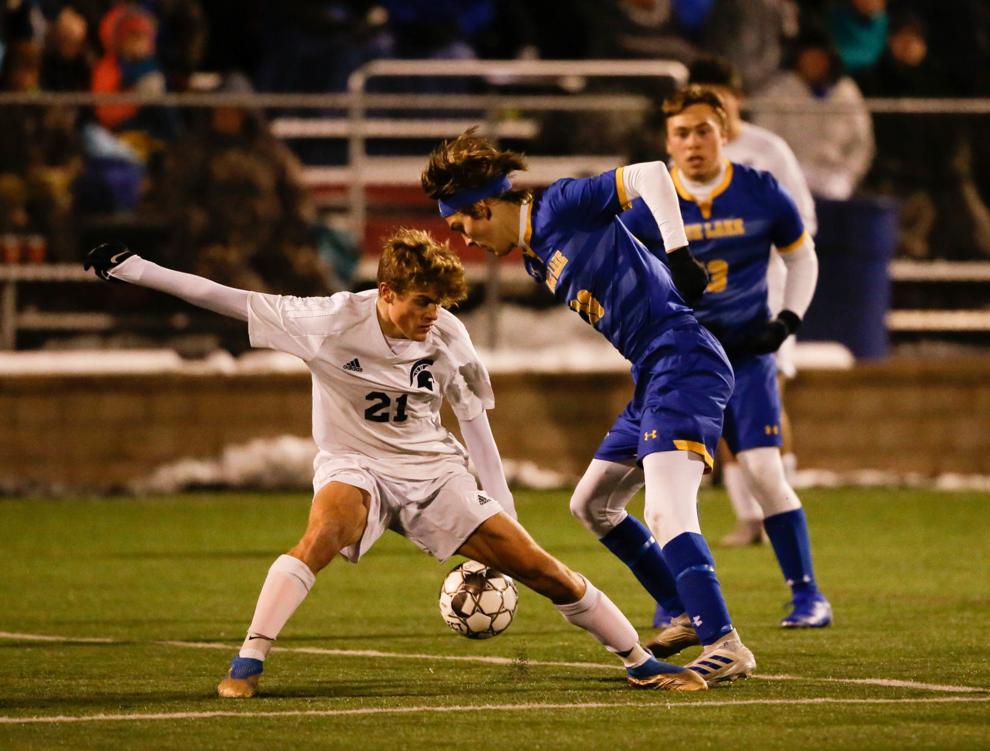 McFarland 7, Rice Lake 2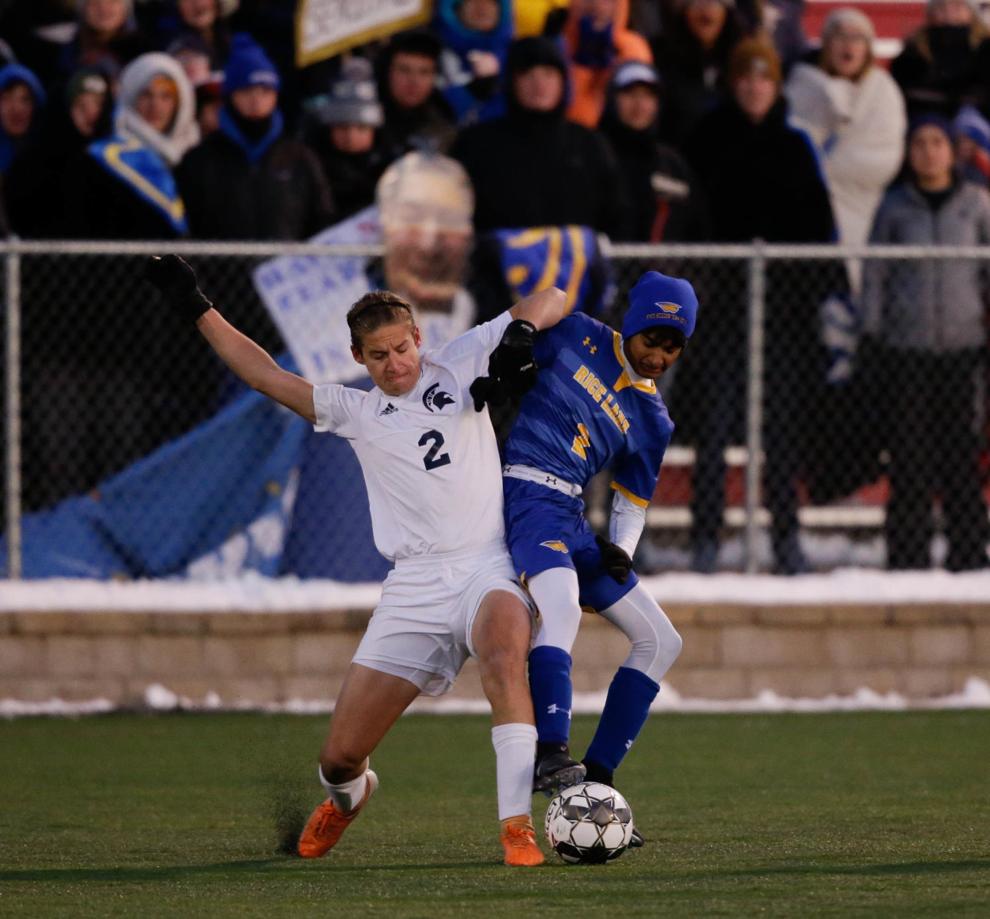 Prep boys soccer photo: McFarland's Zach Nichols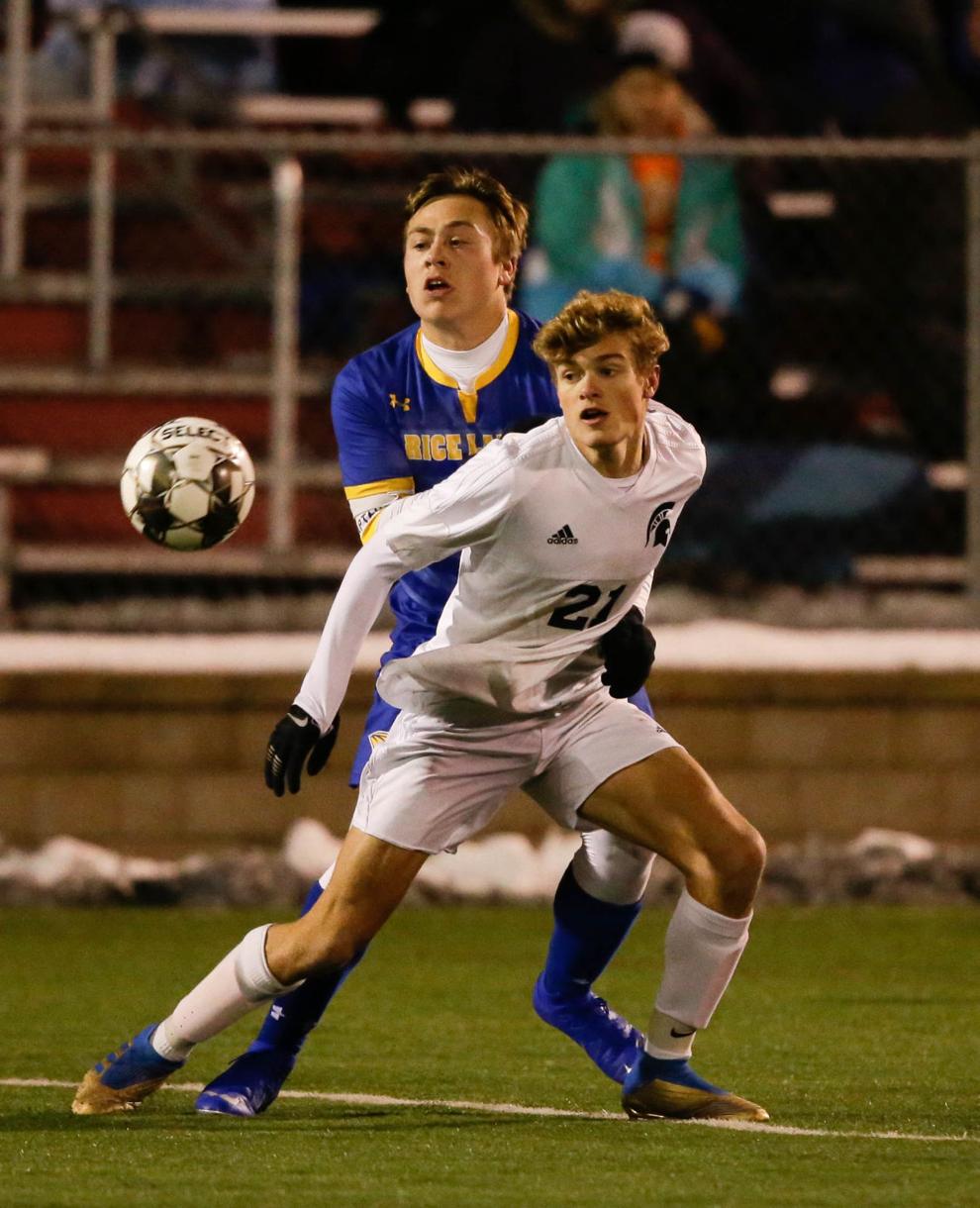 nichols photo 5-12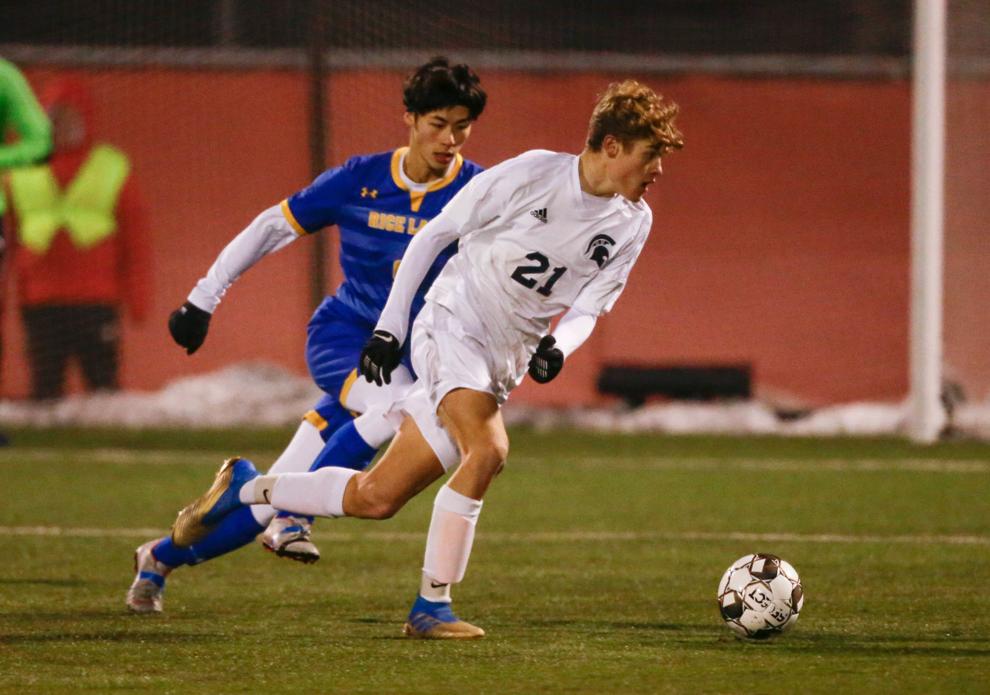 McFarland 7, Rice Lake 2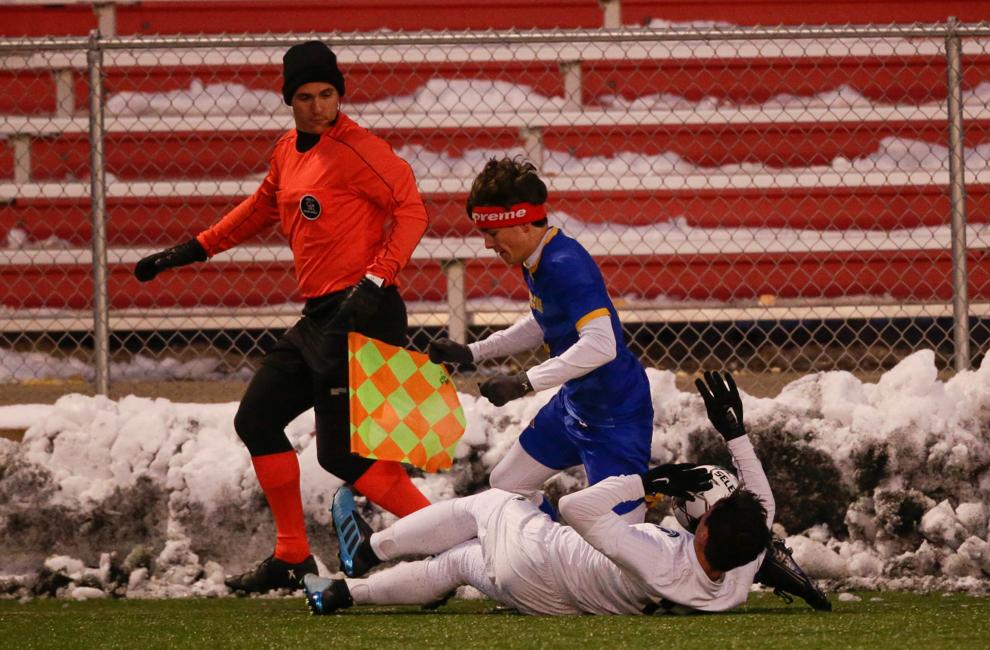 McFarland 7, Rice Lake 2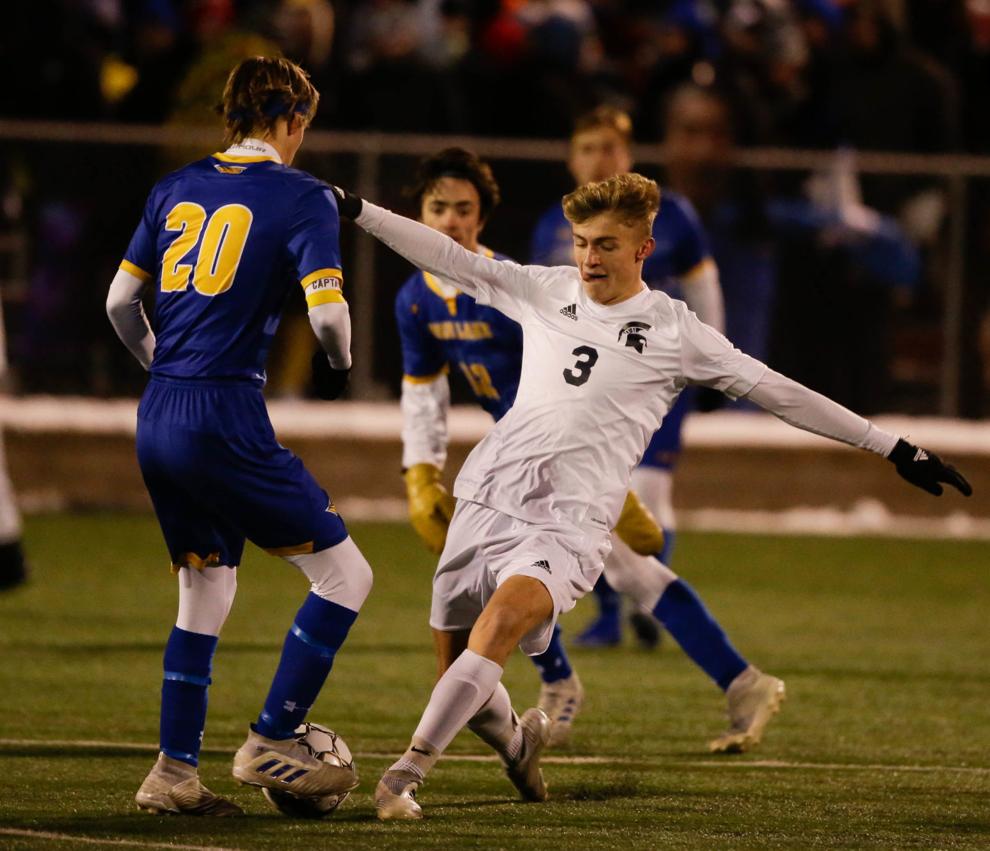 McFarland 7, Rice Lake 2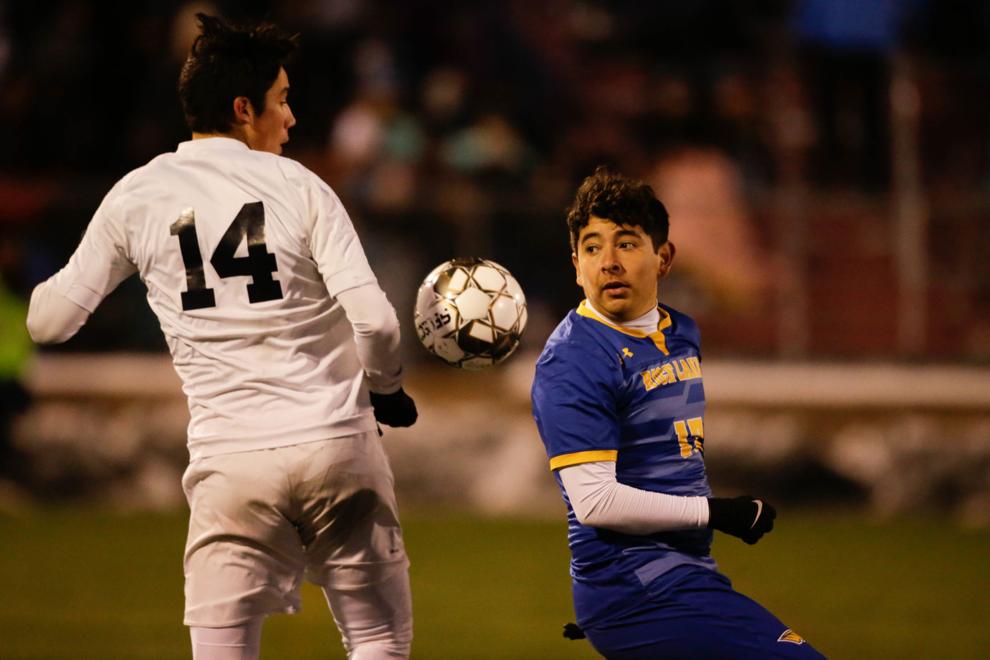 McFarland 7, Rice Lake 2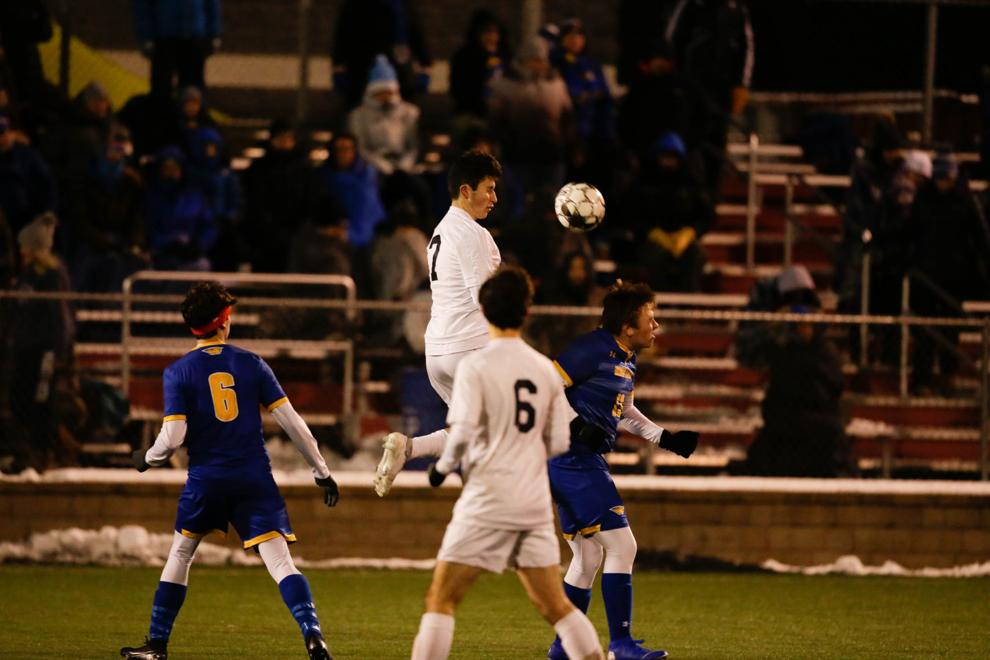 McFarland 7, Rice Lake 2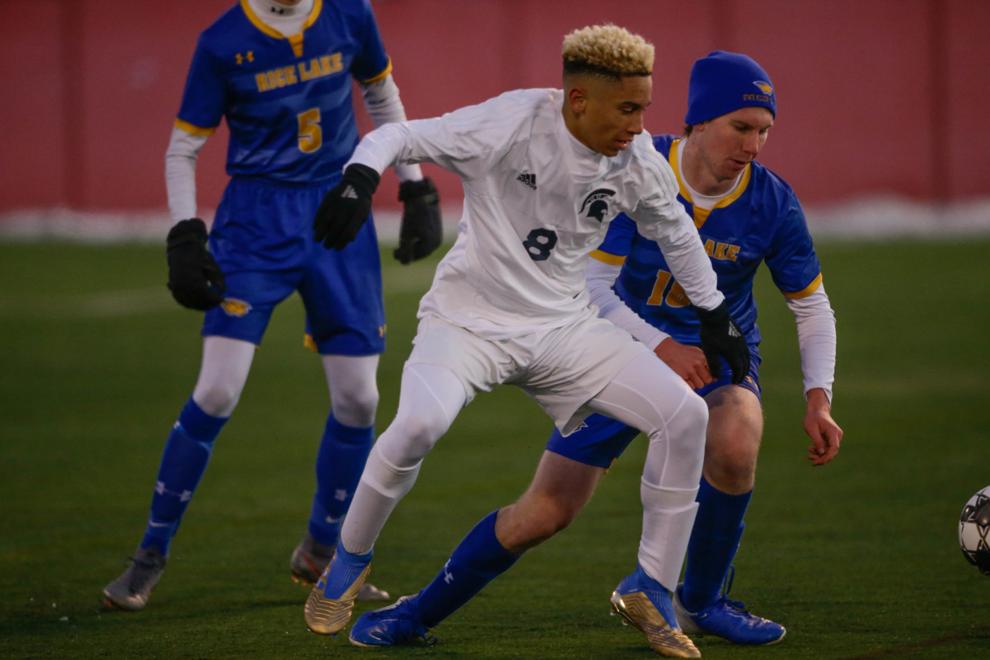 McFarland 7, Rice Lake 2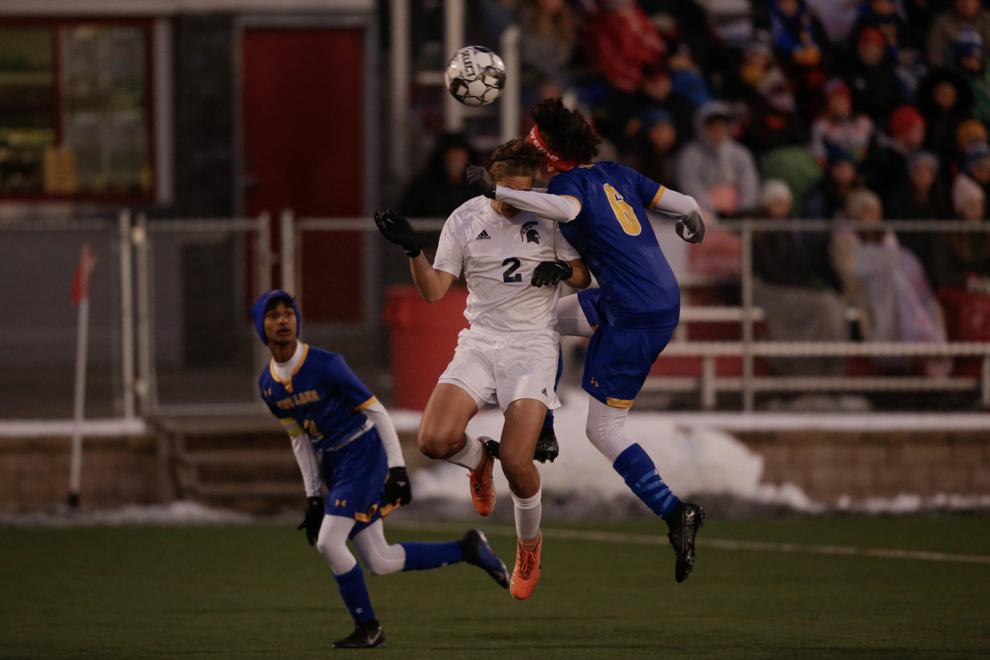 McFarland 7, Rice Lake 2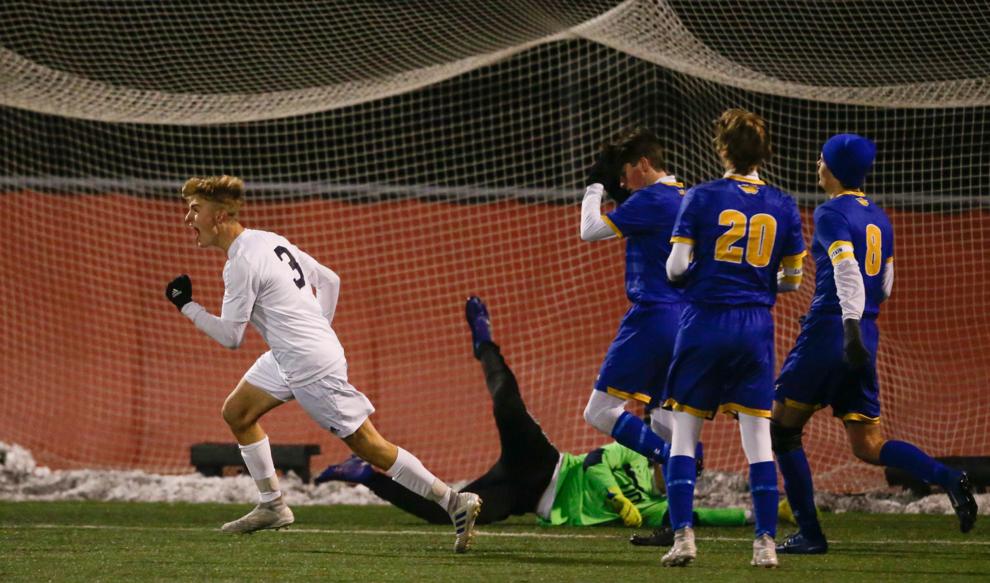 McFarland 7, Rice Lake 2