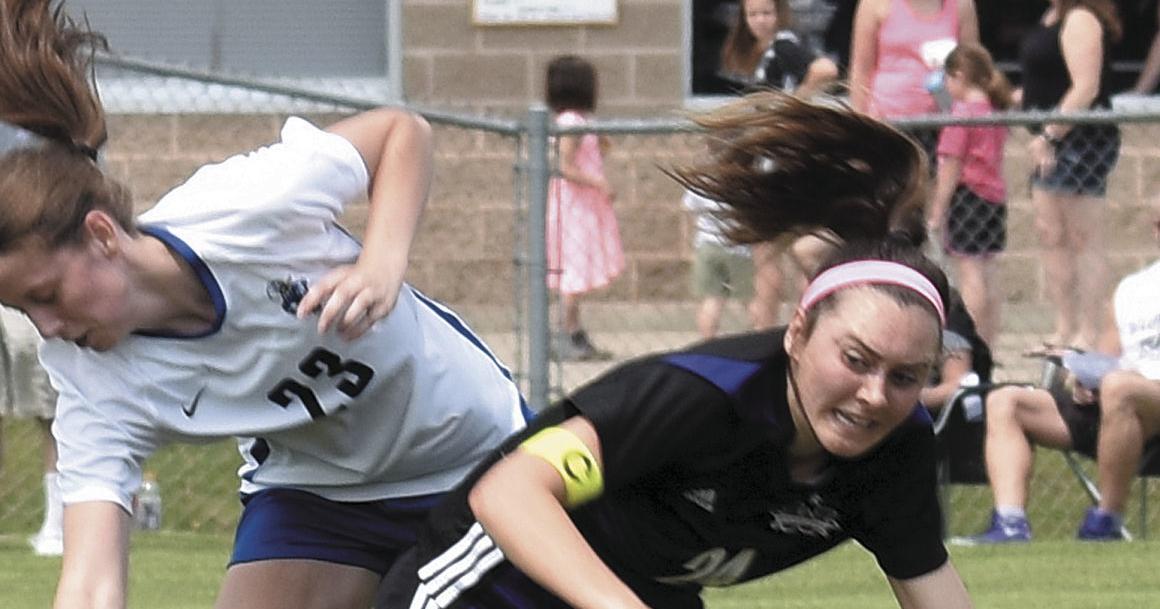 Maddie Farnsworth always figured if she played any sport in college, it would be basketball.
That plan changed last April after a talk with the Waunakee soccer coaching staff.
"I told Maddie, 'I've never really seen you play basketball, but I think you're an (NCAA) Division I soccer player,'" said Ben Voss, then the Warriors' first-year head coach. "It's just the question of finding you the right fit."
Farnsworth, a four-year starter at Waunakee in basketball and soccer, was stunned by her coach's evaluation.
"She's such a humble person. She asked me, 'Am I that good?'" said Voss, who coached boys and girls soccer at Madison Memorial for 16 years before coming to Waunakee in 2018. "Speed kills in the game of soccer."
Farnsworth, an all-state midfielder as a junior and likely repeater this season, leads state second-ranked Waunakee (16-2-2) into a 7 p.m. Thursday sectional semifinal at home against Wales Kettle Moraine.
The winner will meet Sun Prairie or Middleton on Saturday for a berth in next week's state tournament.
The speedy midfielder's stats don't leap off the page — she has six goals and eight assists this season, and career totals of 31 goals and 18 assists. But two of her goals this season were game-winners, showing that she can find the net when the stakes are highest.
You have free articles remaining.
"I always try to give opportunities to my teammates to go get a goal," Farnsworth said.
It's that humble, team-first attitude that inspires Voss to deliver high praise about his standout, who he said is one of the players "I'll definitely remember" in a career that has spanned more than 20 years.
"She contributes so much speed and has just a huge burst carrying the ball," Voss said. "She's very hard to stop. She's got such a huge upside because she's been splitting her time between soccer and basketball, and now she's going to hone in on one craft."
Farnsworth initially toyed with the idea of trying to play both sports at the collegiate level. But after realizing what an enormous time commitment it would require — not to mention a physical toll much more intense than at the high school level — she decided to focus on one or the other sport at the next level.
It seemed that one sport would be basketball, until she started buying into what her soccer coaches were selling.
"It really came down to seeing where I could picture myself playing longer, and loving it the most," Farnsworth said. "After my junior year, I could see that going forward it was soccer."
The uncertainty between sports had her a bit off the radar for college soccer coaches, who find most of their talent at huge club soccer tournaments across the country — events that draw hundreds of players to one site in sort of a one-stop shopping for recruiting.
But Voss helped her find a home at Butler University, a Big East Conference school in Indianapolis, where she hopes to study health science and lead another soccer side to success.
"The coaching staff really helped me realize the potential I had," Farnsworth said. "I'm so lucky they showed me that. I'm really grateful."