Talent is not in short supply on the Oregon boys soccer team this fall.
The Panthers knew that coming into the season. They knew with attackers Noah Malcook and Alex Rodriguez at the top of their formation — those two have combined for 32 goals and a dozen assists this year and share the team lead in points with 38 apiece — that it would be difficult for opponents to slow them down.
But just in case there were any doubts, they erased them very early on.
In the first match of the year, as a matter of fact.
Oregon trailed Verona — a team that has been ranked in the state coaches poll since Week 2 of the season — 2-1 at halftime and 3-1 with 10 minutes gone in the second half. And then something clicked.
"We continued to claw back, earn more and more of the ball and scored three goals in the last 15 minutes of that game to win 4-3," said coach Chris Mitchell, now in his fifth year at the helm for the Panthers after three at Sun Prairie and 10 in the Minneapolis area. "It was one of the most incredible games I've ever witnessed as a coach. We scored with 10 seconds left to win."
"When we walked off the field, it was surreal. It was like, 'Wow, did we just do that? The boys showed they had a lot of resilience, and they've continued to show that the whole way."
The Panthers followed up that emotional win with shutout victories over Middleton, Madison West and Sauk Prairie, also teams that have been ranked all season.
And they haven't looked back since, rattling off 15 wins without a defeat, a season that so far has only been marred by back-to-back draws in mid-September against ranked teams Sun Prairie and Mount Horeb.
Tuesday, the Panthers — ranked third overall in the state and second in Division 1 according to the Wisconsin Soccer Coaches Association poll — will travel north to Baraboo to face the Thunderbirds in a clash for the Badger East Conference championship. The Panthers, sporting a 6-0-1 mark in league play (15-0-2 overall), have already clinched at least a share of the title and will be looking to win it outright over a T-Birds' squad that is 5-1-1 in conference.
So, what has been the driving force behind Oregon's success?
Well, having skilled players at all levels is of course a big part. But it's a lot more than just that.
It's team chemistry and camaraderie as well.  
"Off the field this is the most fun I think I've ever had with a team," said Malcook, a junior whose 17 goals are two better than Rodriguez's 15 for the team lead.
What's resulted is a group that's unselfish above all else.  
"The biggest asset we have," Mitchell said, "is that's kind of across the board as far as who we are as a team.
"We have lots of guys beyond (Malcook and Rodriguez) who can score goals, those guys just tend to play in the spots where they're most likely to score goals. We just have a lot of weapons on our team, and I think what makes us even more difficult to stop is the fact that we can score in a lot of different ways. It doesn't have to be one way — we're continuing to find new ways each week that we can put the ball in the net."
The most effective way, though, has been feeding Malcook and Rodriguez and letting them go to work.
Individually, they're both very good. But they're even better together — a one-two punch formed in the preseason in a way not at all related to soccer.
"We do a lot of team bonding to start the year, and one thing we do is yard-game Olympics. The boys each get a partner and they compete in a variety of yard games like spike ball, and bocce ball and bags," Mitchell said. "They were partners, and they won the whole thing.
"I thought back to that today, and I was like, 'You know what, I wonder if that was the beginning of a relationship between those two guys up top that has just been absolutely a catalyst for our team attacking-wise? The team bonding really allowed those two to jell off the field in fun ways that has led to a lot of success on the field."
Like Mitchell, Malcook also thinks being teammates in yard Olympics helped.
It took a bit for things to fully mesh, but now they look like Aaron Rodgers and Davante Adams on the soccer pitch.
"It didn't just click right away — we had to talk through some things and just give each other advice. But I'd definitely say it would kind of relate to a quarterback and wide receiver," Malcook said. "We just know most of the time where we're going and where we want the ball.
"Our goal as forwards on the team is to score — that's the point of a forward, and we know that's our job. We get it done together."
They also complement each other well in terms of their style of play.
"Noah is able to go from full speed to a complete stop on a dime. His change of speed is unheard of," Mitchell said. "Alex, on the other hand, can be full speed and do anything with the ball while he's full speed. They have been fun to watch. Alex Rodriguez has been playing the best soccer of his life, and I have been watching him for eight years."
They're not the only ones doing their jobs, though. Everyone on the team is, from senior goalkeeper Casey Farrar — he's faced 58 shots on goal and allowed only seven goals, with nine shutouts to his credit — all the way to the top of the formation.
Malcook said center defensive back Casey Schoenecker, a junior who didn't play last season, has been a particularly important cog.
"He's the anchor of our back line. He's stepped up and made some big plays," Malcook said. "Not discrediting any of the other defenders, Quinn (Belville) or Luke (Bennett), but Casey's just stepped up this year. He's impacted our team so much."
Following the second of the two draws, a 2-2 tie with Sun Prairie on Sept. 11, Oregon's defense pitched eight straight shutouts, finally caving Oct. 2 in a 6-2 win over Eau Claire Memorial.
The great defense has allowed the midfielders, including junior Mason Dierks (eight goals, three assists), freshman Kellen Dierks (six, four) and senior Eli Lehman (five, five) — who have combined for 47 points — to also shine.
"We have really calm and composed midfielders," Malcook said.
The same could be said about the Panthers as a whole, evident in a variety of ways — one of them being the fact seven players applied to be captains before the season, a record number, Mitchell said.
"We definitely have some boys who have grown up a ton this year compared to last year," he said.
Malcook was picked as one of the two captains and Lehman the other.
And while Mitchell has stressed to the five who didn't get chosen — and the team in general — that leadership doesn't have to come from only the captains, Malcook and Lehman have definitely played the part to a T.
"He very much is the glue for our team," Mitchell said of Lehman in particular. "He's vocal, he's emotional, he wears his heart on his sleeve. He is all-in, and he's not afraid to push the boys to be their best selves. He has been huge for our team."
Lehman said that because the team has jelled together so well and is so unselfish, practices have been "next level," yet another reason Oregon has continued to get better and better as the season has gone on.
"It's been," Mitchell said, "some of the best soccer I've seen at the high school level in some time."
High school boys soccer preview: Waunakee's Decker Storch among 10 players you need to know this season
Johan Lopez, jr., Baraboo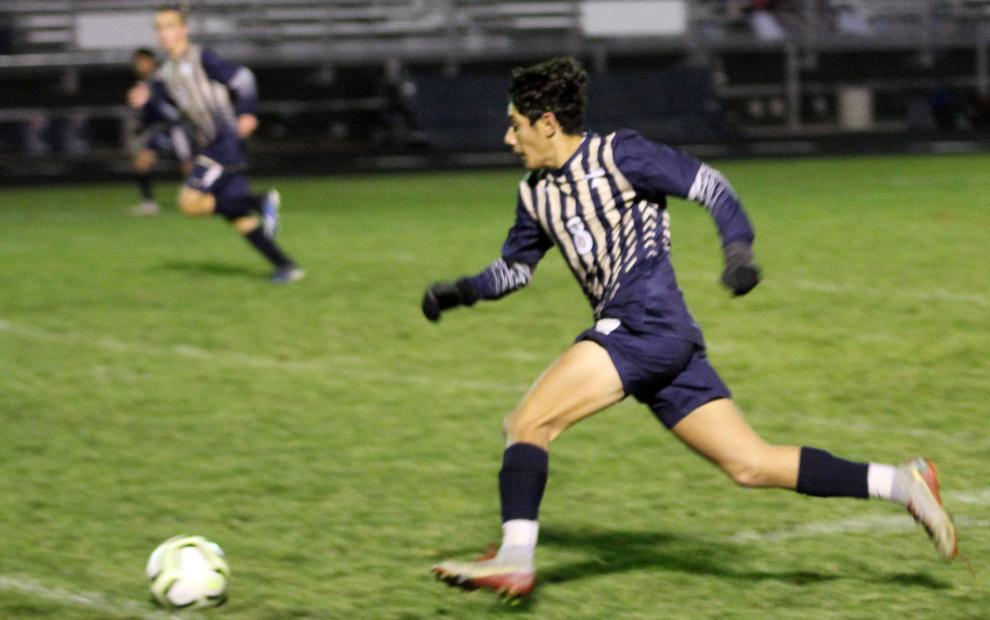 Lopez, a creative forward, was on the Wisconsin Soccer Coaches Association's All-State team for the fall 2020 season. Lopez has an "excellent fitness level, physicality and nose for the goal," Watertown coach Clayton Kratzer said.
Alessandro Malterer, sr., Madison East
Purgolders coach Kyle Koenig described goalkeeper Malterer as one of the best in the Big Eight Conference and in the state, saying: "He has showed the ability to absolutely dominate games by not conceding goals."
Tomas Garcia, sr., Madison West
Garcia was an honorable-mention selection on the coaches' All-State team for the WIAA's alternate fall season this spring. Regents coach Pat Bauch called Garcia "a defensive leader and free-kick specialist."
Zach Nichols, sr., McFarland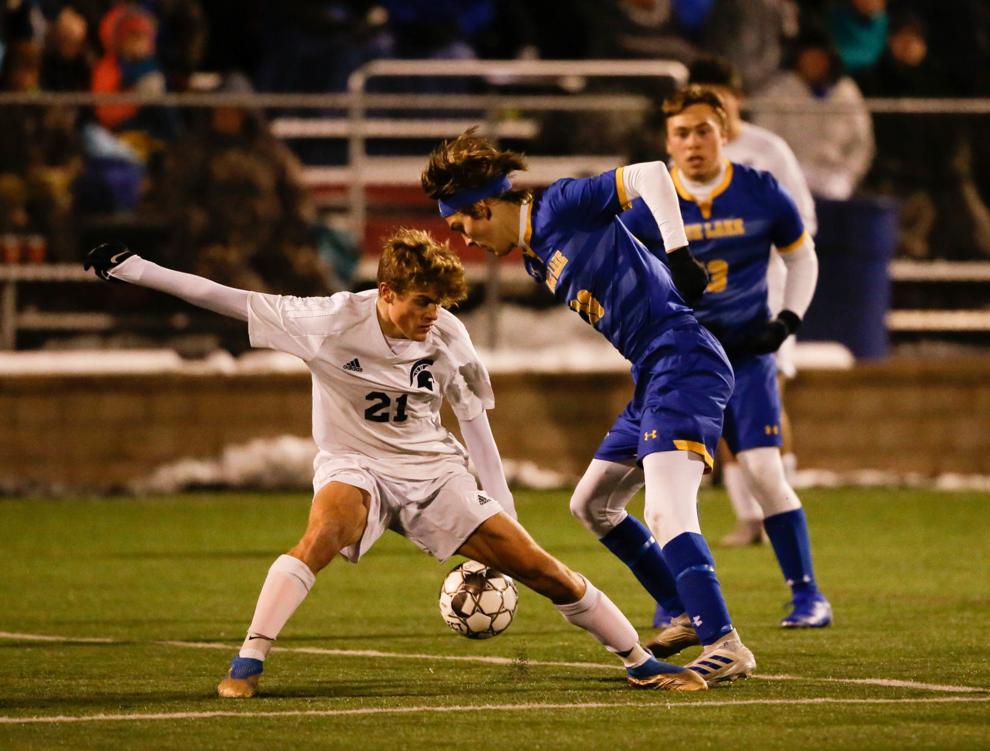 Nichols was a "Best XI" selection on the coaches' All-State team for the WIAA's alternate fall season this spring. The high-scoring striker helped lead McFarland to the Division 2 state championship.
Matt Schutt, sr., McFarland
Schutt, a goalie, was an honorable-mention choice on the All-State team for the alternate season this spring. He was the last line of defense for the state champion Spartans' stingy defense.
Mason Diercks, jr., Oregon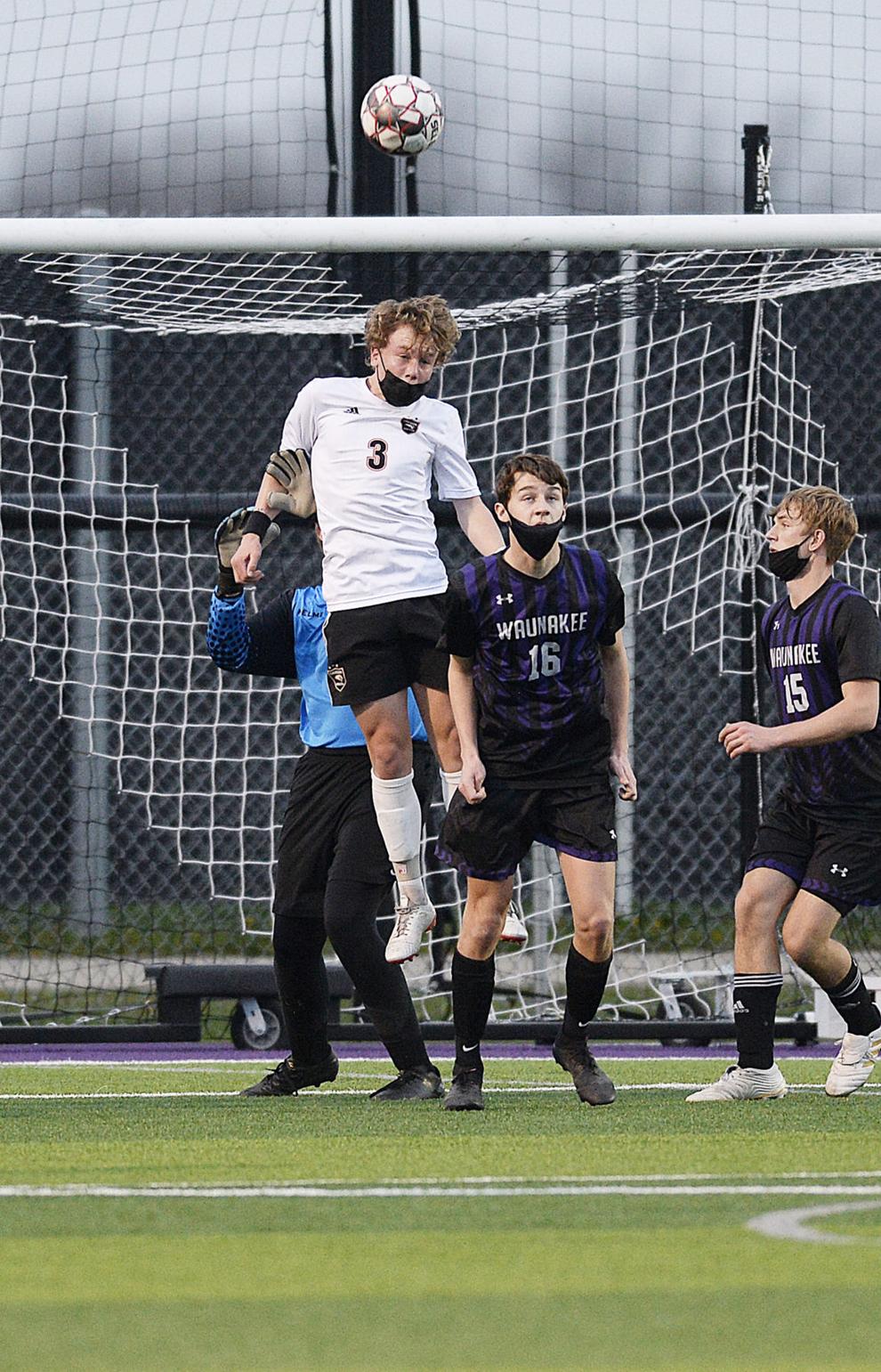 Diercks, a junior midfielder, will be one of the players critical to the Panthers controlling possession. He will look to get the ball to Noah Malcook and Alex Rodriguez for coach Chris Mitchell's team, which was upset-minded in reaching the sectional semifinals last spring.
Riley Stevens, jr., Sun Prairie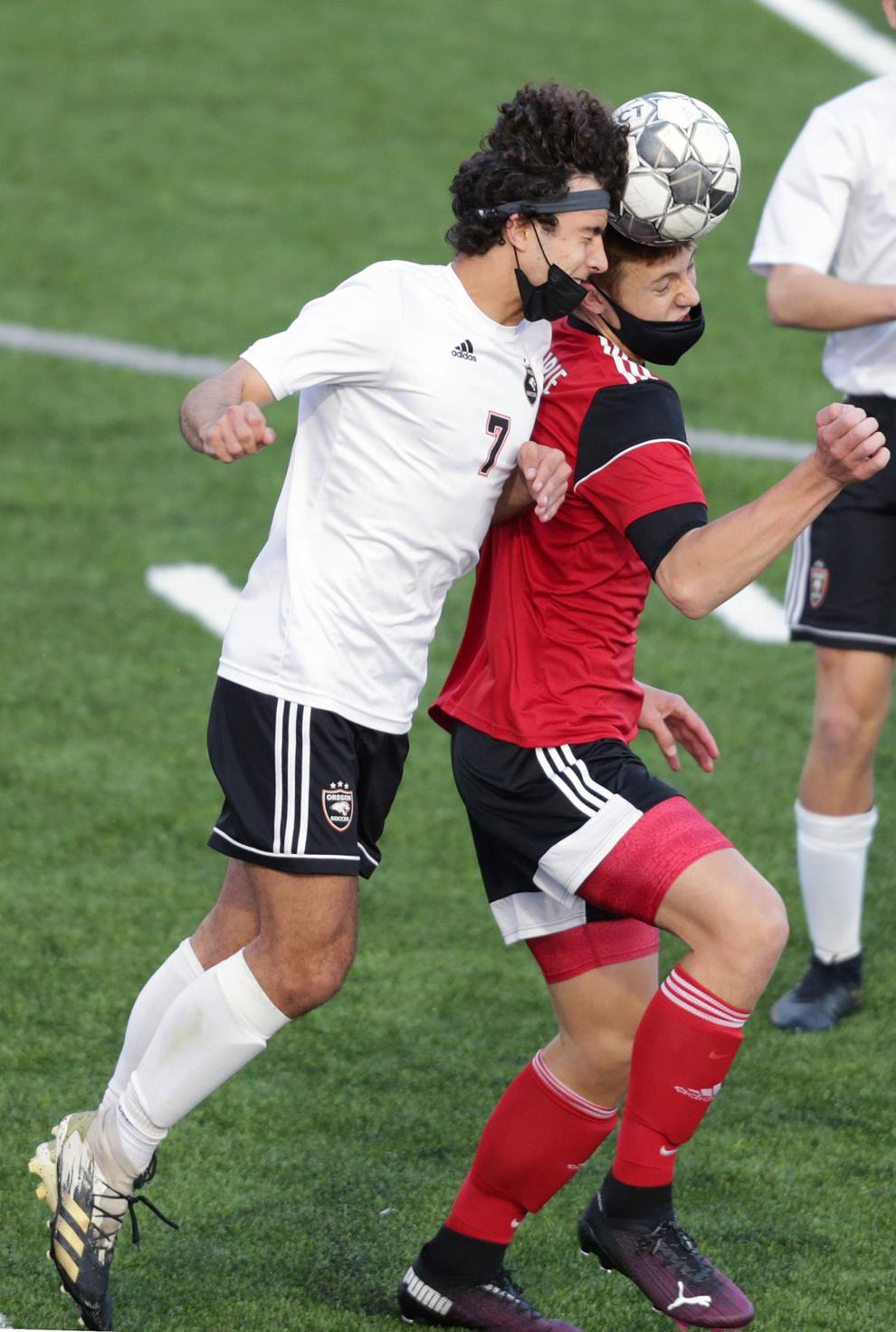 Stevens, an attacking midfielder, is expected to fuel the attack for coach Tok Kim's team, which was 9-0-3 in the spring, losing to Oregon in a shootout in the postseason.
Max Lynch, sr., Verona
Lynch, a midfielder, leads the Wildcats back into the fall season after reaching the sectional semifinals last spring. Verona won the Big Eight title and the Division 1 state championship in the fall of 2019.
Joey Fuhremann, sr., Waunakee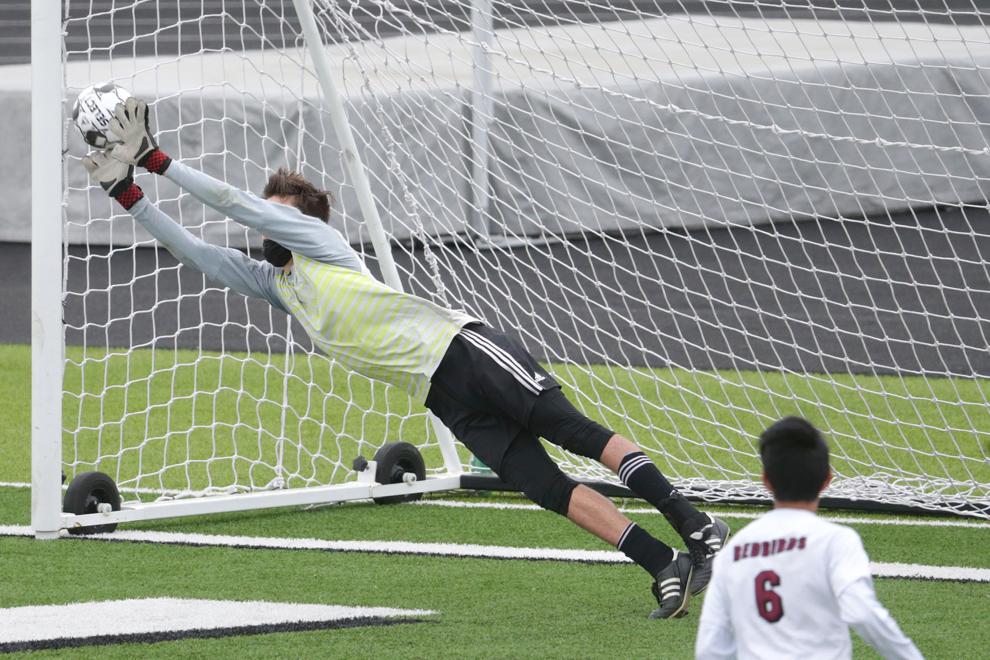 Fuhremann, a 6-foot-8 goalkeeper, provides a tall presence in net for the Warriors, who advanced to the Division 1 state semifinals in the alternate fall season. He also plays basketball and is a "very tall and athletic goalie who will be difficult to beat with his size and ability to cover the net," Waunakee coach Dave Kettner said.
Decker Storch, sr., Waunakee
Storch, a defender, was a "Best XI" selection on the All-State team last spring for the Warriors, who advanced to the Division 1 state semifinals in the alternate fall season. Kettner described Storch as "an intelligent and athletic player who can command the game with his ability to cover a lot of territory on defense."
Follow Dan on Twitter @Danny_Larson_8 or contact him at 920-356-6753.