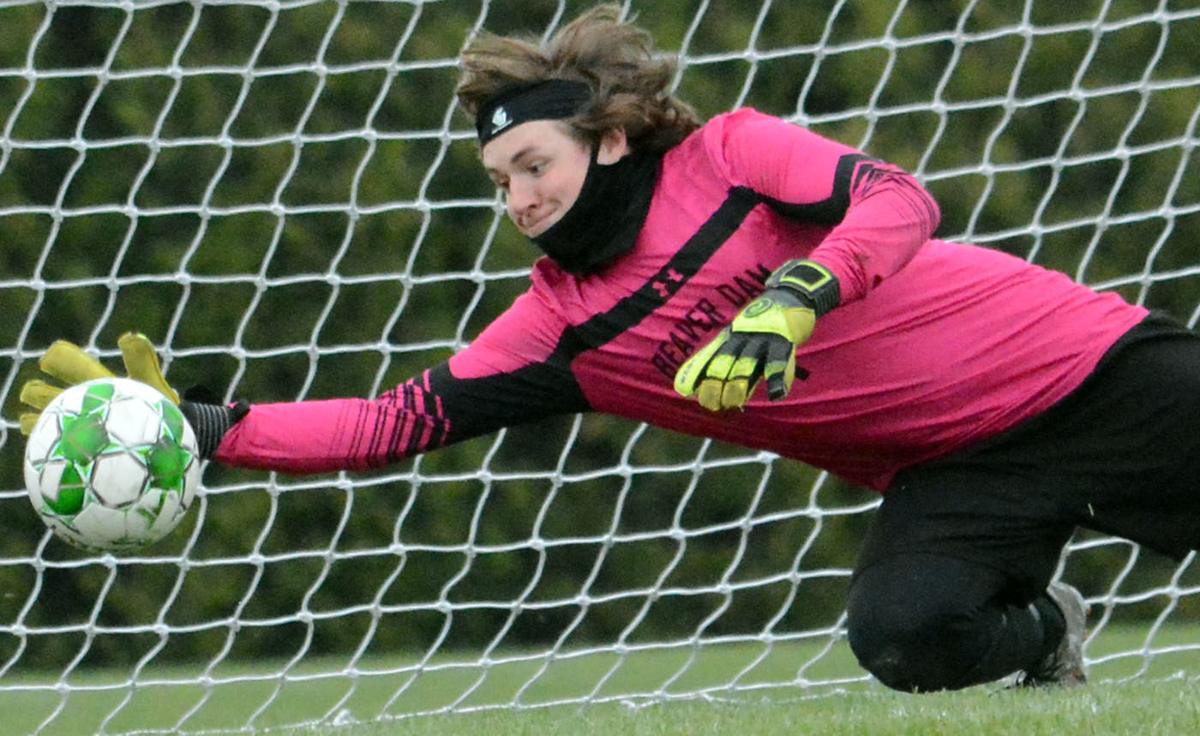 Sun Prairie, ranked No. 1 in the preseason state poll, didn't wait long to get the baseball season off to a big start on Tuesday.
The Cardinals scored seven times in the first inning and coasted to a 17-3 victory against visiting Madison La Follette.
Sun Prairie senior Liam Moreno allowed four hits over five innings for the pitching victory and went 2-for-3 at the plate with a double and four runs batted in. Senior Brady Stevens drove in three runs for Sun Prairie.
John Ferguson hit a three-run double to lead the host Wildcats over the Regents. Jacob Kistling pitched four innings for Verona, only allowing one hit. Madison West's Drew Anderson allowed two runs over 4⅓ innings.
Middleton 8, Madison East 2
The Cardinals defeated the Purgolders at home behind two four-run innings. Aidan Williams' sixth-inning grand slam extended Middleton's lead to seven runs.
Madison Memorial 6, Janesville Craig 4
Tyler Piotrowski hit a two-run, walk-off home run in the bottom of the seventh to give the host Spartans a victory over the Cougars. Jameson Muller worked a hitless seventh inning and earned the pitching victory.
Payton Steiner went 4-for-6 with a run, a triple, three singles and four RBIs to help the Thunderbirds defeat the visiting Norskies. Riley Wyeth added another two runs for Baraboo. Mason Kirchberg led DeForest with two runs, and Brogan Hicks added another run with two RBIs. Zack Gaffney took the mound for five innings and totaled three strikeouts for the Thunderbirds.
Sauk Prairie 2, Portage 1 (8)
Brenden Larsen hit a two-out single to center in the bottom of the eighth inning, scoring Adam Hutter with the winning run as the Eagles beat the visiting Warriors. Sauk's Noah Frey gave up only one earned run in six innings of work, striking out six. Cooper Roberts and Andrew Kopfhamer had two hits each for Portage.
Mount Horeb 6, Reedsburg 5
Charlie Bogue went 4-for-4, including a game-winning RBI single in the bottom of the sixth inning, to lift the host Vikings over the Beavers in Badger North Conference play. Mitchell Hellenbrand worked six innings to earn the pitching victory. Reedsburg's Hunter Wais homered and Sawyer Molitor hit a single and double.
Watertown 7, Madison Edgewood 2
Senior Eli Adrian scored two runs and had two RBIs to help the visiting Goslings beat the Crusaders. Winning pitcher Lee Damon was on the mound for 4.1 innings for Watertown, allowing five hits and two runs. Jackson Trudgeon pitched for four innings for Madison Edgewood, allowing 7 earned runs.
The visiting Cheesemakers took an 8-0 lead in the top of the third inning and coasted past the Vikings. Evan Beyer hit a home run and a double and drove in three runs for the winners, and Henry Brukwicki worked four innings for the pitching victory.
Softball
Sun Prairie 15, Madison La Follette 0
The Cardinals scored 15 runs to shut out the Lancers in four innings at Olbrich Park. Chloe Knoerschild led Sun Prairie with a home run and two RBIs. Ellie Rademacher added another two runs, two triples and an RBI.
Verona 25, Madison West 0
The Wildcats combined to hit six home runs in their dominant victory against the visiting Regents. Katie Pederson blasted two homers and drove in five runs. The Wildcats combined their strong offensive attack with dominant pitching as Alyssa Bostley only allowed one hit over five innings pitched.
Madison Memorial 14,Janesville Craig 2
Andrea Jasahowiak pitched a five-inning, one-hit shutout, striking out 14 and walking one, to lead the host Spartans past the Cougars. Grace Capuano homered, Grace Belshaw drove in four runs with two hits and Andrea Jashowiak hit a double and single for Memorial.
Middleton 11, Madison East 0
Senior Olivia Hebert hit a home run and had three RBIs to help the visiting Cardinals beat the Purgolders. Bailey Flock totaled two runs and four RBIs for Middleton. Ellie Buza pitched for five innings, not allowing a single hit, and walking one batter.
Madison Edgewood 15, Stoughton 3
The visiting Crusaders took care of the Vikings thanks in part to a three-hit, three-RBI game by outfielder Olivia Moore. Starting pitcher Michelle Schmitt struck out 10 and allowed one earned run in a complete-game victory.
Dani Lucey's two-run home run sparked a sixth-inning rally as the Silver Eagles defeated the visiting Red Hawks. Holding a one-run lead, pitcher Karlie McKenzie struck out two consecutive batters with the bases loaded to preserve the narrow victory.
A three-run sixth inning, keyed by an RBI single by Izzy Block, lifted the host Panthers past the Goslings. Oregon pitcher Amelia Spilde threw a complete game and allowed four hits, striking out seven.
Boys soccer
Madison East 5, Madison La Follette 0
The Purgolders (2-0) claimed the Lussier Cup with a shutout of the Lancers (0-2). Davis Nelson led East with two goals and one assist. Miles Kimball added two goals and Elliot Hamilton one. Devon Glassman had four saves for La Follette.
Madison West 4, Madison Memorial 1
The Regents opened a 2-0 halftime lead and held on to beat the visiting Spartans. Senior Khedive Michael Konde Gwo scored twice for West, and A.J. Pier and Owen Rouse added goals. Dominick Ramirez scored for Memorial on a second-half penalty kick.
The visiting Wildcats scored two second-half goals to turn a 2-0 deficit against the Cardinals into a Big Eight Conference draw. Connor Gage and Conor Bruce scored for Verona. Middleton's Ezra Joseph had a goal and an assist.
Boys golf
Sauk Prairie Invitational
Verona had all five players shoot 82 or better, led by Jake Rebholz's 77 and Andrew Aune's 79, to win the nine-team meet at Lake Wisconsin Country Club. Brady Piazza shot 364 to help Waunakee take second.