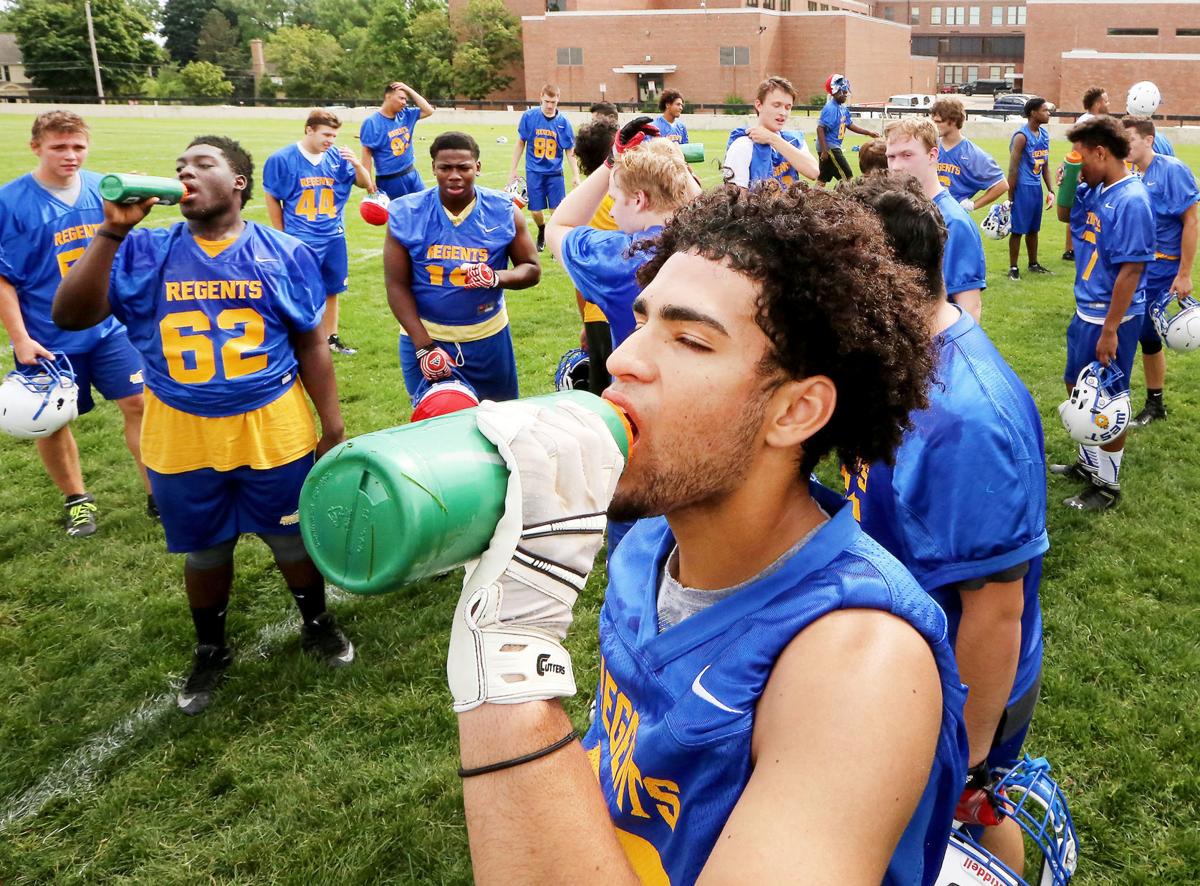 The WIAA has shared with member schools a set of key guidelines and recommendations for resuming high school athletic activities starting July 1, in the wake of the COVID-19 pandemic.
The 13 pages of detailed guidelines have been shared with athletic directors, principals and district administrators of WIAA-member schools.
It remains the decision of each individual school's district administrator to decide if athletics and other activities may resume operations in compliance with state, local and tribal health department directives, according to each local community's current level of risk.
"Within what has been a rapidly changing and evolving environment, we've done our best to research, examine and assemble the best advice we could identify," WIAA executive director Dave Anderson said in a news release. "This mission and responsibility is larger than just sports."
The release said the sources of guidance also included the Centers for Disease Control and the National Federation of State High School Associations, with the health and safety of student-athletes, staff and the community remaining top priorities.
The guidelines identify the level of risk associated for each sport, as recommended and modified by the United States Olympic and Paralympic Committee.
Also addressed are the progression for returning to summer training and conditioning, team practices, competitions, disinfection of facilities, equipment and implements, hygiene practices, transportation to and from events, and expectations for social distancing.
"Prioritizing the health and safety of all students and staff must remain the focus of each WIAA member school," the document stated. "The WIAA believes it is essential to the physical and mental well-being of student-athletes in grades 6-12 to return to organized physical activity and build team relationships with their peers and coaches."
The WIAA also made it clear that if schools do decide to resume practices on July 1, any sessions must be deemed as voluntary and may not be mandated or applied toward team or program selection.
Also, at schools that decide to resume competitions, it will be school administrators, not coaches, who must provide supervision that contests comply with the WIAA and health department guidelines.
"This will likely remain in place until a cure, vaccine or very effective treatment is readily available, or so-called 'herd immunity' is confidently reached," the document stated.
• Student-athletes are urged to wear face coverings/masks and must be allowed to do so if they wish, even during competitions.
• Each student-athlete is required to bring his/her own water bottle, which must not be shared; hydration stations such as water fountains may not be used.
• All participants, including coaches and officials, are required to wash their hands frequently with soap and water or hand sanitizer, especially after touching frequently used items or surfaces, and should avoid touching their faces and cough or sneeze only into a tissue or their elbow.
• Handshakes, high-fives and similar contact should not be allowed.
• Any participant with a temperature of 100.4 degrees or higher is required to stay home, as is anyone with one or more of the symptoms associated with COVID-19 infection. Also, student-athletes with obesity, asthma, diabetes, heart disorders or other health problems should be watched more closely.
• Nonessential visitors, spectators and volunteers should be limited, the document states, and travel outside the local community should be severely limited.
• Coaches are asked to modify practices so players work on individual skills or work in small groups or pods that remain together and work through stations together. On teams with large rosters, coaches are asked to consider holding multiple practice sessions with fewer athletes present.
Concerned about COVID-19?
Sign up now to get the most recent coronavirus headlines and other important local and national news sent to your email inbox daily.