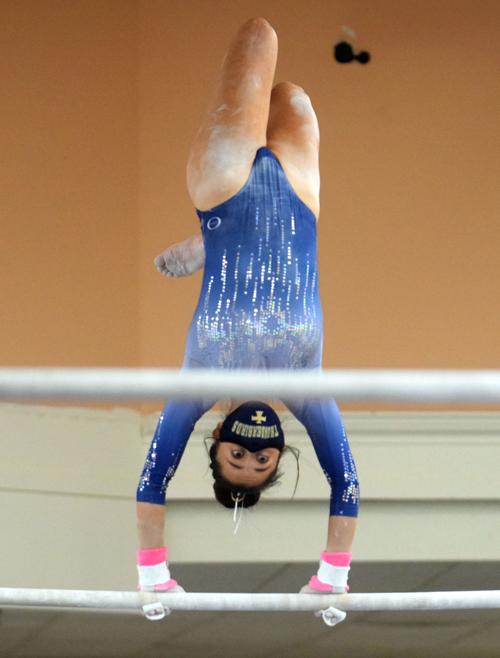 The first two days of McFarland freshman Teagan Mallegni's prep basketball career have certainly been productive.
After scoring 15 points in a loss to Brodhead on Thursday, she scored 29 points on Friday as the Spartans (1-1) rolled to a 67-47 victory over host Baraboo (1-10) in non-conference play.
Mallegni made seven 3-pointers, giving her 10 for the season. McFarland broke open a five-point game with a 31-17 run in the second half.
Maya White Eagle led Baraboo with 21 points.
Grace Roth scored 17 points to lead four double-digit scorers, carrying the visiting Norskies (3-0) past the Cardinals (7-7). Rylan Oberg added 14 points, Morgan Hahn 12 and Jaelyn Derlein 11 for the Norskies, who opened a 33-27 halftime lead. Jaiden Dornaus scored 15 points and Jordan Link 13 for Columbus.
Sarah Lazar made 12 baskets in a 24-point performance to lead the Crusaders (8-4) past the host Blackhawks (2-10). Taylor Marquart scored 13 points and Tyla Staude added 11 to lead Fort Atkinson.
Led by a 16-point performance from senior Megan Benzschawel, the host Cheesemakers (2-2) held off the Warriors (1-10). Senior Emma Kreuziger made all seven of her free throws as part of an 11-point night to lead Portage.
Janesville Craig 66, Milton 37
Mya Nicholson scored 21 points, Kate Huml 19 and Claudia Fieiras 12 to help the Cougars (5-4), who opened a 38-15 halftime lead, roll past the Red Hawks (0-2). No Milton player scored more than eight points.
Lake Mills 65, Poynette 34
The visiting L-Cats (7-4, 3-1 Capitol North) raced to a 45-16 halftime lead and held off the Pumas (4-3, 0-2). Lake Mills got 14 points from Kayla Will and 13 from Vivian Guerrero. Poynette got 10 points from Jessica Bruchs.
Marshall 71, Wis. Heights 29
Laura Nickel led the Cardinals (11-1, 4-0 Capitol South) with 23 points against the host Vanguards (0-1, 0-1). Sydnee Duhr led Heights with six points.
Belleville 61, Cambridge 57
With her team down two points at half, Mickey Stampfl stepped up for the visiting Wildcats (3-5, 2-1 Capitol South), totaling 20 points in the victory. Belleville got another 13 from Alyssa Caskey and 12 from Ava Foley. Saveea Freeland led the Blue Jays (4-3, 1-2) with 26 points.
New Glarus 72, Waterloo 46
The host Glarner Knights (7-4, 3-1 Capitol South) opened a 44-22 halftime lead and coasted past the Pirates (1-8, 0-3). For New Glarus, Jaylynn Benson scored 11 of her 21 points in the second half, and Lindsey Schadewalt scored 15 of her 20 in the first half. Waterloo got 17 points from Skyler Powers.
Boys basketball
Edgerton 59, Whitewater 40
Senior Clayton Jenny scored 31 points, making nine of 10 free throws, to lead the Crimson Tide (12-0) past the Whippets (0-5). Connor Coombs added 11 points for Edgerton. Jake Martin scored 14 for Whitewater.
The host Sabers (6-3) handed the Warriors (0-2) their second loss in as many nights.
Trey Traeder scored 11 of his team's 21 first-half points to lead the Blue Devils (5-1) past the Warriors (1-7). Traeder led Lodi with 14 points. Junior guard Cooper Roberts totaled 16 to lead Portage.
Watertown Luther Prep 71, Belleville 65
The host Phoenix (3-3) went on a 44-point tear in the second half to hold off the Wildcats (2-6). Tom Balge and Tom Koelpin each scored 17 points for Luther Prep, and each scored 10 points in the second half. Belleville got 16 points from Trevor Syse.
Evansville 55, Jefferson 51
The visiting Blue Devils (6-2) took a 34-27 halftime lead and made it stand up against the Eagles (2-9). Evansville's Ryan Thompson scored 12 of his 16 points in the first half, and Jackson Stencel and Cole Bettenhausen added 11 points each. Haygen Miller led Jefferson with 23 points.
The visiting Vanguards (0-1) used a 41-point second half to erase a seven-point halftime deficit but fell to the Cardinals (5-5). De'Shawn Barsness led Wisconsin Heights with 22. Owen Leifker scored 17 points and Connor Green 15 for Brodhead.
River Valley 53, Prairie du Chien 34
River Valley (3-3, 3-2 Southwest Wisconsin Conference) opened a 24-11 halftime lead and rode the 18-point scoring of Tyler Nachreiner past visiting Prairie du Chien (2-6, 2-3). Zach Gloudeman added 15 points for River Valley. Prairie du Chien got 14 points from Max Amundson.



Sauk Prairie 120.100, Baraboo 119.825
Sara Nehring won vaulting with 8.4 points to lead the visiting Eagles to a victory over the Thunderbirds. For Baraboo, sophomore Olivia Fernandez-Hydzik won the all-around (32.35 points), the balance beam (8.4) and the floor exercise (8.95), and sophomore Rachel Laux won the uneven bars 97.6) for Bar



The host Beavers (5-0) won nine matches, three by pin and one by forfeit, to down the Warriors (2-3). Earning pins for Reedsburg were Brogan Mittlesteadt at 106 pounds, Trenton Curtin at 120 and Jesus Gonzalez at 220. Portage got pins from Jeffry Jones at 126 and Hayden Steinle at 285.
Waunakee took a 57-29 victory over La Crosse Aquinas and a 58-18 win over Baraboo in its season-opening meet. Baraboo fell to 3-2 on the season.