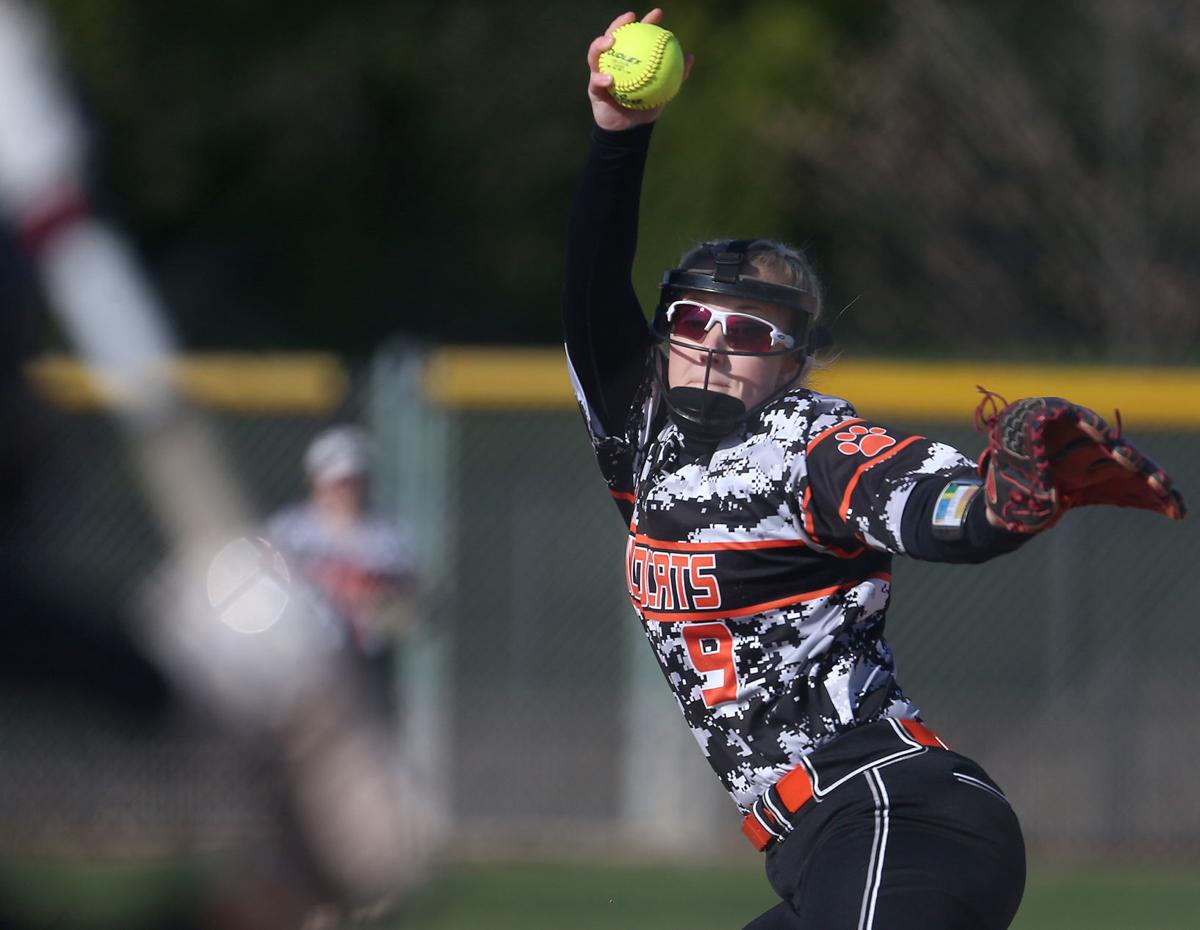 Longtime Mineral Point wrestling coach Scott Schmitz is retiring, Mineral Point communications director Joelle Doye announced via Twitter.
Doye tweeted: "Head Wrestling Coach Scott Schmitz has announced his retirement from the mat after 32 years. Thank you, Coach, for your immeasurable impact on Mineral Point and wrestling throughout the state and country."
Schmitz said in a statement from the Mineral Point school district on Facebook: 
"Like all great rides, they must come to an end. I would like to thank the administration and school district that took a chance on me early in my career. I will forever bleed Blue and White and will help the program in any way, shape, or form." 
Area golfers commit to UW-Stout
Monona Grove senior Klairissa O'Reilly-Dye and Beaver Dam senior Kendra Swanson plan to play women's golf at the University of Wisconsin-Stout, according to releases from UW-Stout sports information director Layne Pitt.
O'Reilly-Dye was a four-year varsity golfer at Monona Grove and a two-time team most valuable player. She was a two-time, honorable mention Golf Coaches Association of Wisconsin all-state selection and a four-time GCAOW academic all-state selection. She shot 82-82 at the 2018 WIAA Division 1 state tournament at University Ridge Golf Course to finish 17th.
O'Reilly-Dye is the first golfer to come into the UW-Stout program raised almost exclusively by the First Tee, a youth development program emphasizing nine core values through golf, according to the UW-Stout release. She took up golf via the Madison Metro Youth Golf Initiative - a program her grandmother, Joni Dye, started that would become the First Tee of South Central Wisconsin.
You have free articles remaining.
Swanson was an honorable mention Golf Coaches Association of Wisconsin selection as a senior. She qualified for the Division 1 state tournament as a senior, shooting 83-78 and finishing 13th out of 78 golfers. She was a four-time WIAA sectional qualifier.
Former Middleton athlete commits to Arkansas State
Jarrett Horst, a 6-foot-6, 310-pound offensive lineman who is a former Middleton student-athlete, announced on Twitter he has committed to Arkansas State for football.
Horst had been at Ellsworth Community College in Iowa and will transfer to Arkansas State.
Big Eight hands out softball, track and field honors
Verona senior outfielder Molly McChesney and Verona senior pitcher Meghan Anderson were selected as co-players of the year for softball in the Big Eight Conference, according to a release from the Big Eight about the all-conference team.
Verona coach Todd Anderson was named the coach of the year in the Big Eight after guiding the Wildcats to the league crown.
Verona senior Max Herkert was named the boys athlete of the year and Madison La Follette's Kiara Lee was selected as the girls athlete of the year for track and field, according to a release from the Big Eight.
Middleton's Joe Line was named conference boys coach of the year. Sun Prairie's Doug Maughan was named conference girls coach of the year.