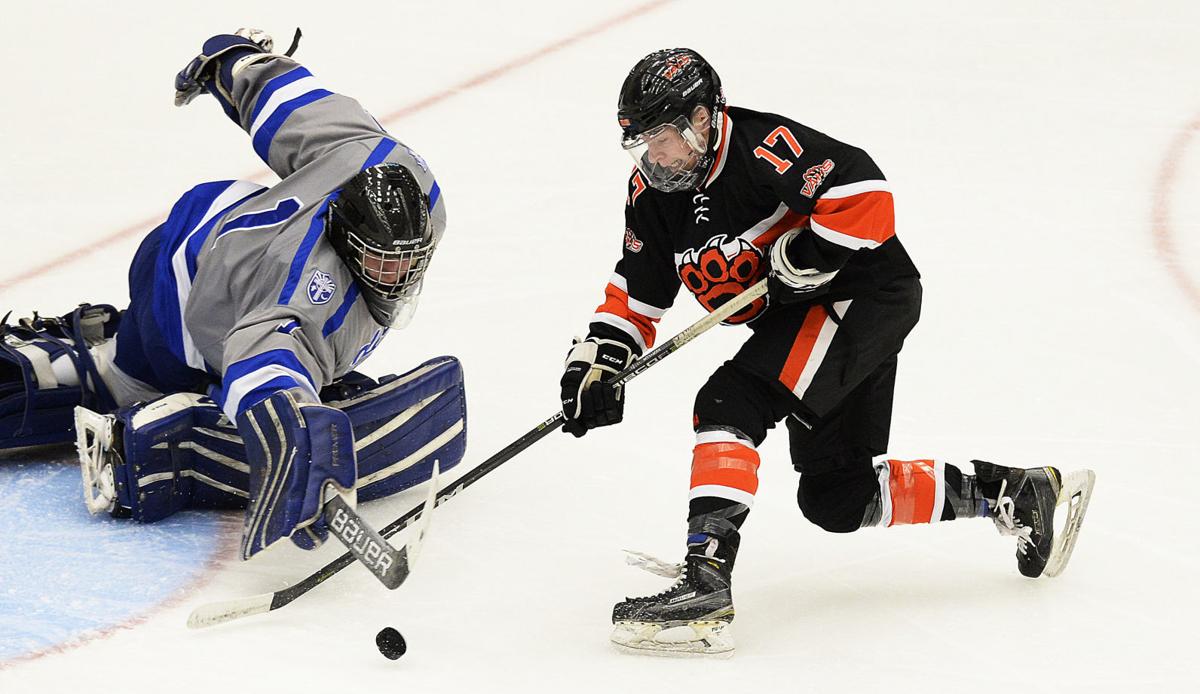 The Verona boys hockey team was ranked third and Sun Prairie fifth in the WisconsinPrepHockey.net weekly state rankings.
Sun Prairie plays Verona Saturday night at Verona Ice Arena. 
Madison Edgewood received honorable-mention recognition. 
University School of Milwaukee was ranked No. 1. 
In the girls hockey poll, the Beaver Dam co-op was fifth, the Sun Prairie co-op ninth and the Beloit Memorial co-op 10th. 
The Appleton Xavier co-op was first. 
1, University School*12-1-0*1
7, Stevens Point*12-1-1*7
You have free articles remaining.
8, Onalaska co-op*11-2-0*6
10, Waukesha North co-op*9-4-2*HM
Honorable mention: Chippewa Falls (8-4-1); Eau Claire North (8-5-1); Hudson (7-3-1); Madison Edgewood (11-3-0); Green Bay Notre Dame (6-3-3).
1, Appleton Xavier co-op*15-1-0*2
2, D.C. Everest co-op*11-5-0*1
3, Eau Claire North co-op*12-3-0*3
4, Somerset co-op*11-3-0*4
5, Beaver Dam co-op*11-2-0*5
6, River Falls co-op*10-3-0*6
8, University School co-op*10-5-0*7
9, Sun Prairie co-op*5-4-3*9
10, Beloit Memorial co-op*9-5-1*10
Honorable mention: Hayward co-op (5-6-2).