Brenna Weber, a former volunteer assistant coach with Sun Prairie's Cap City Cougars co-operative girls hockey program, has been named the Cougars' new head coach.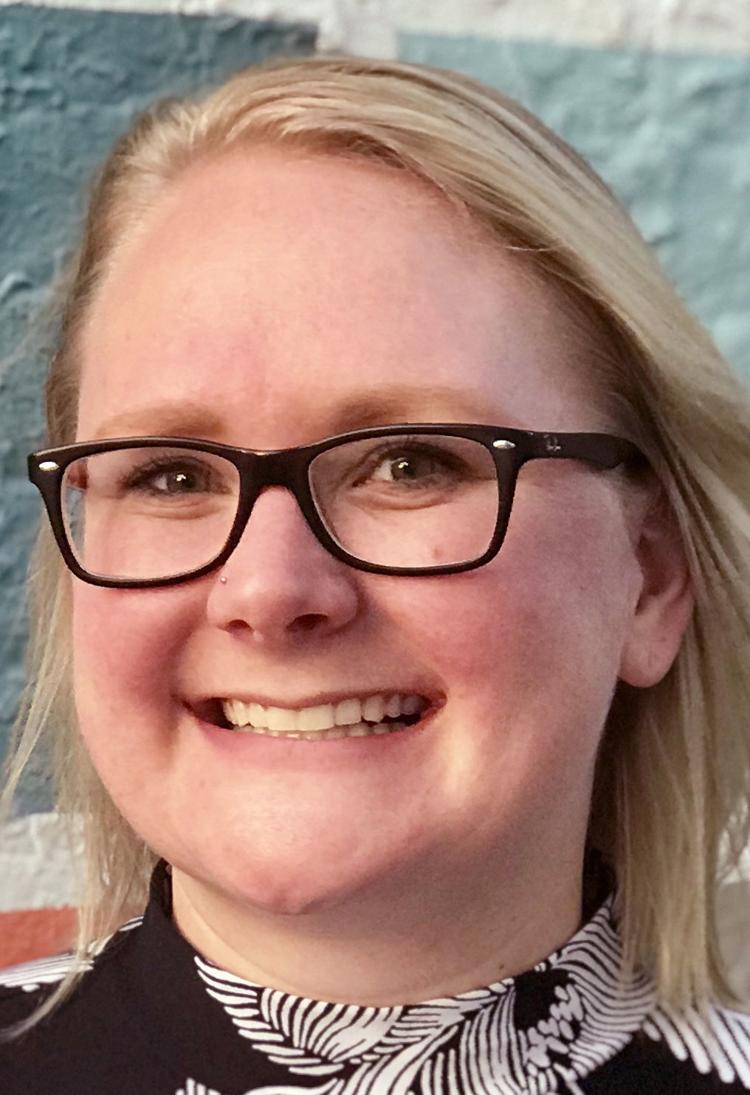 She replaces Jeff Thornton, who stepped down after five years. Thornton led the Cap City Cougars to three consecutive WIAA state tournament appearances from 2017 to 2019, including a runner-up finish in 2018.
"(Weber) brings a great deal of energy and leadership to our program," Sun Prairie athletic director Eric Nee wrote in a news release. "Brenna has a passion for working with students and helping them grow in hockey, but also in life. She has a strong vision on how she wants to continue to grow girls hockey in the community she serves, but also in the state."
Weber grew up in Minnesota, making the Andover High School varsity as an eighth-grader.
She played collegiate hockey at the State University of New York-Oswego, a defenseman who totaled four career goals and 12 assists.
She graduated in 2011 with a degree in psychology and minors in athletic coaching and cognitive science.
She returned to Minnesota and served on the staff of the North Metro Stars girls program before attending graduate school at Mankato State University. While earning her master's degree, Weber served as video coordinator for the Mavericks women's hockey team.
Upon graduation from Mankato State, Weber moved to Madison and volunteered with the Cap City Cougars while also helping with camps, youth programs and community teams.
"I am looking forward to this next step with the Cap City Cougars," Weber said in the news release.
Nee said: "Brenna has a sports psychology background and excels in connecting and communicating with the student-athletes in our program. She brings in a student-centered approach and understands how to build leaders and a positive team atmosphere in her program.
"She is well-respected by our athletes, coaching staffs and families. Brenna is extremely excited to get started and I can't wait for her to be able to implement her vision."
Last year's team went 21-5-0 overall and tied the Middleton Metro Lynx and Beloit Memorial Rock County Fury for the Badger Conference title.
The state second-ranked Metro Lynx eliminated the fifth-ranked Cap City Cougars in a sectional final, 3-0.
Eighteen players on last season's Cap City Cougars roster were underclassmen, though 10 seniors have graduated. The team's No. 2 and No. 3 scorers, Amanda Bauer and Lauren Bliefernecht, will be seniors in 2020-2021.
Bauer was named a second-team All-Badger Conference pick last year, along with goalkeeper Lexi Holman, who will be a junior this fall.
The Cap City Cougars program includes players from Sun Prairie, DeForest, Madison East, Madison La Follette and Waunakee high schools.
Earlier this month, Sun Prairie named Troy Giesegh as the Cardinals' boys hockey coach. He served a portion of last season as interim coach following the departure of Chris Finkler during the season.
Get in the game with our Prep Sports Newsletter
Sent weekly directly to your inbox!