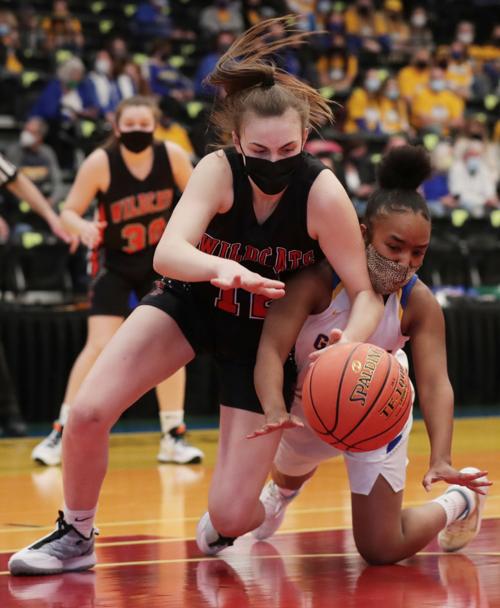 Here are the highlights from Saturday's high school sports action.
Stars of the night
Verona girls basketball: Junior Paige Lambe scored 10 of her 16 points in the first half en route to a 64-59 victory over visiting Milwaukee Pius XI Catholic. Junior Megan Murphy scored 11 of her 15 points in the second half and sophomore Reagan Briggs hit five 3-pointers to finish with 15 points in helping Verona improve to 2-0. 
Gabby Wilke, Beaver Dam: The sophomore scored 22 points to lead a 79-38 victory over visiting Madison Memorial in girls basketball. She scored 12 points in the first half, helping Beaver Dam take a 43-18 lead toward its fourth victory in as many games. Juniors Bella Oestreicher and Kylie Wittnebel each had eight points for the Beavers.
From the box
Senior guard McClain Mahone scored 13 points for Madison Memorial in the loss to Beaver Dam. She hit two 3-pointers and was 3-for-5 free from the line.
High school sports scoreboard: Scores and standings from Saturday's action
Girls basketball
Girls basketball
BADGER EAST
BADGER WEST
Big Eight
Madison La Follete;0-0;0-0
Janesville Parker;0-0;0-1
Rock Valley
Beaver Dam 79, Madison Memorial 38
Verona 64, Pius Xi Catholic 59
Boys hockey
Boys hockey
BADGER EAST
Team;Division;Overall (wins-losses-ties)
BADGER WEST
Baraboo/Portage;0-0-0;0-0-0
Reedsburg/Wisconsin Dells;0-0-0;0-0-0
BIG EIGHT
Beloit Memorial;0-0-0;0-0-0
Madison La Follette/East;0-0-0;0-0-0
Madison Memorial;0-0-0;0-0-0
Friday's late result
Whitefish Bay 4, Monroe 2
Girls hockey
Girls hockey
BADGER
Cap City Cougars;0-0-0;1-0-0
BadgerLightning;0-0-0;0-0-0
Rock County 2, Brookfield 1