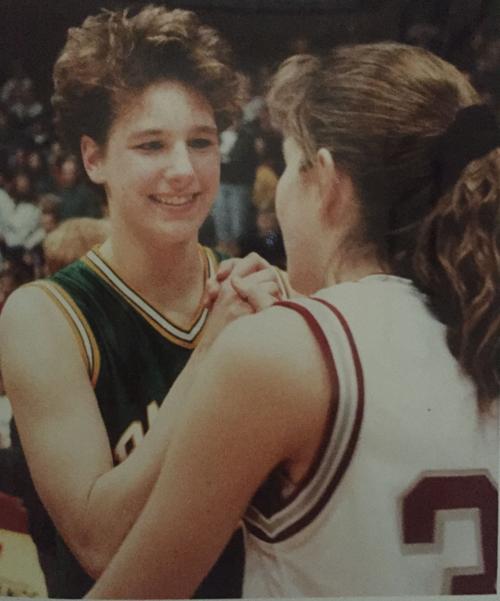 Kari Steck announced Friday she is stepping down as Middleton gymnastics coach.
Her husband, Cullen Steck, served as an assistant for the team, so the Cardinals will have a new staff this winter.
"Four weeks ago we welcomed our second son, Kaden, into our family," Kari Steck wrote in an email to Middleton gymnastics families and shared with the State Journal.
"Life as a family of four has been amazing, but exhausting! We've spent a lot of time over the last few months discussing how gymnastics would look with our newly expanded family. Ultimately, we have determined that we won't be able to give you and the program the adequate attention and time you deserve.
"This program means the world to us -- and has for the past 11 years. We've worked to build the program into not just a team, but a family, and you all deserve the best."
Steck said she's met with Middleton athletic director Jamie Sims and "will be working closely with him in the search for a new coaching staff to make this as seamless of a transition as possible."
Overall, Middleton has made 23 WIAA state appearances as a team in gymnastics, including consecutive appearances from 2012-2019 and from 2007-2010, according to WIAA records.
Janesville Parker's Jennah Hartwig steps down
Jennah Hartwig recently resigned as the Janesville Parker girls basketball coach for family and career reasons, according to reports, including by WCLO/WJVL radio and the Janesville Gazette.
Hartwig, the former Jennah Burkholder, was named the Vikings' head coach in 2015, succeeding Tom Klawitter. She had been an assistant on Klawitter's staff.
As a player, she led Parker to the WIAA Division 1 state title in 1993, defeating Middleton in the final. 
Hartwig was a two-time, first-team Associated Press all-state player in the early 1990s, including being the 1993 AP state player of the year, and played college basketball at the University of Wisconsin.
Her daughter, Julia, is on the women's basketball team at UW-Green Bay.
Big Eight football preview: Sun Prairie's Isaac Hamm among 10 players you need to know this season
Kamarion James-Ragland, sr., QB, Madison La Follette
Coach Scott Swanson and the Lancers will look to reload their diversified pro shotgun offense after quarterback Ben Probst led the passing game in 2019 (La Follette didn't play either season in 2020-21). James-Ragland is a top candidate to take over, and will have strong weapons at receiver and running back at his disposal.
Cole Hendrickson, sr., TE/DE, Madison Memorial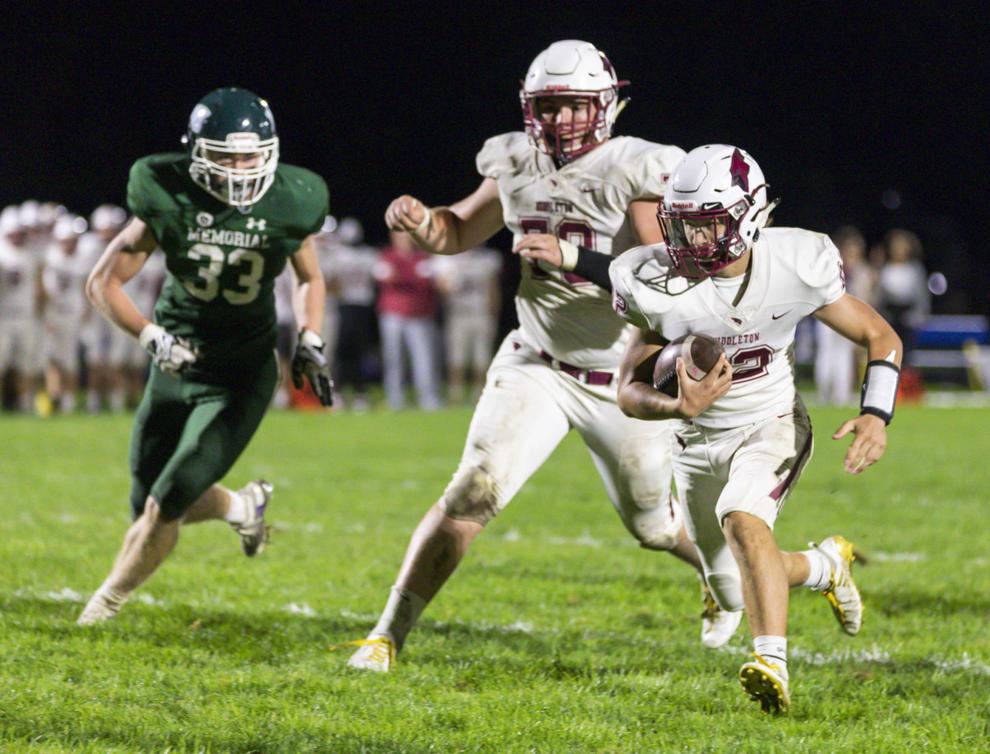 Hendrickson, scheduled to be a captain this season, is expected to be a leader on and off the field for the Spartans, who didn't play either season in 2020-21. He's ranked among the senior defensive linemen to watch by WisSports.net.
Elijah Gray, sr., RB, Middleton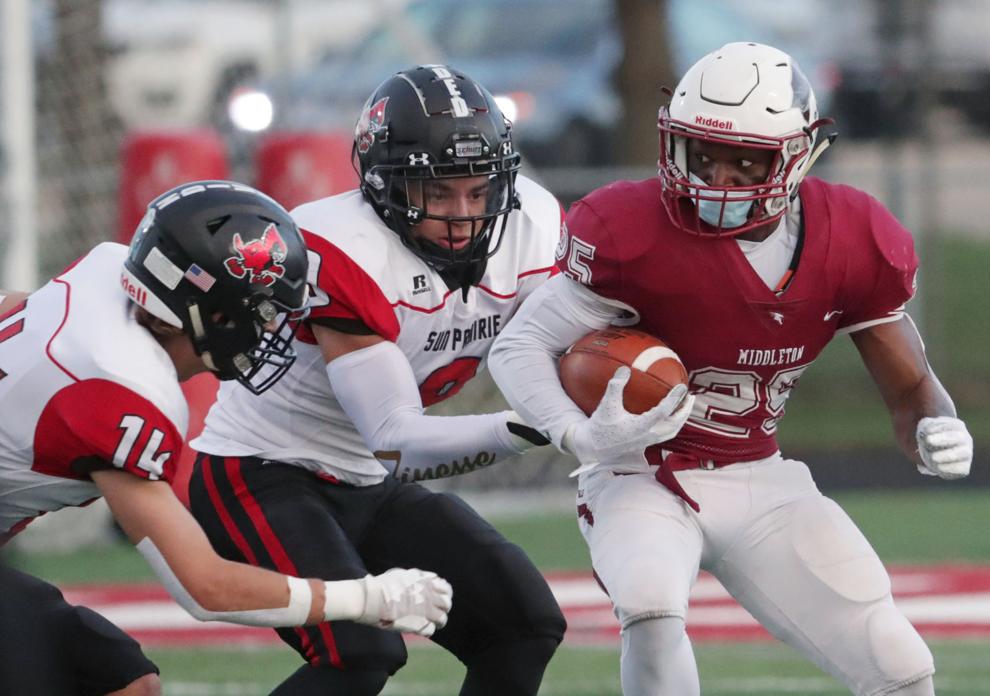 The 5-11, 175-pound Gray gained 468 yards rushing and scored four touchdowns during the spring season, despite battling injuries. He was rated as the No. 9 senior running back in the state by WisSports.net.
Jack Alexander, sr., OT/Guard, Middleton
The 6-4, 290-pound Alexander is a leader on the Cardinals' offensive line, which returns four starters. Alexander, receiving college interest, was ranked as the No. 14 senior offensive lineman in the state by WisSports.net.
Mason Armstrong, jr., LB, Verona
The 6-foot, 200-pound Armstrong figures to be a main cog in the Wildcats' defense this season after totaling 47 tackles, three tackles for loss and a sack during the spring campaign. He was listed among the semifinalists for top defensive player in the spring, according to WisSports.net.
Mason Fink, sr., QB, Verona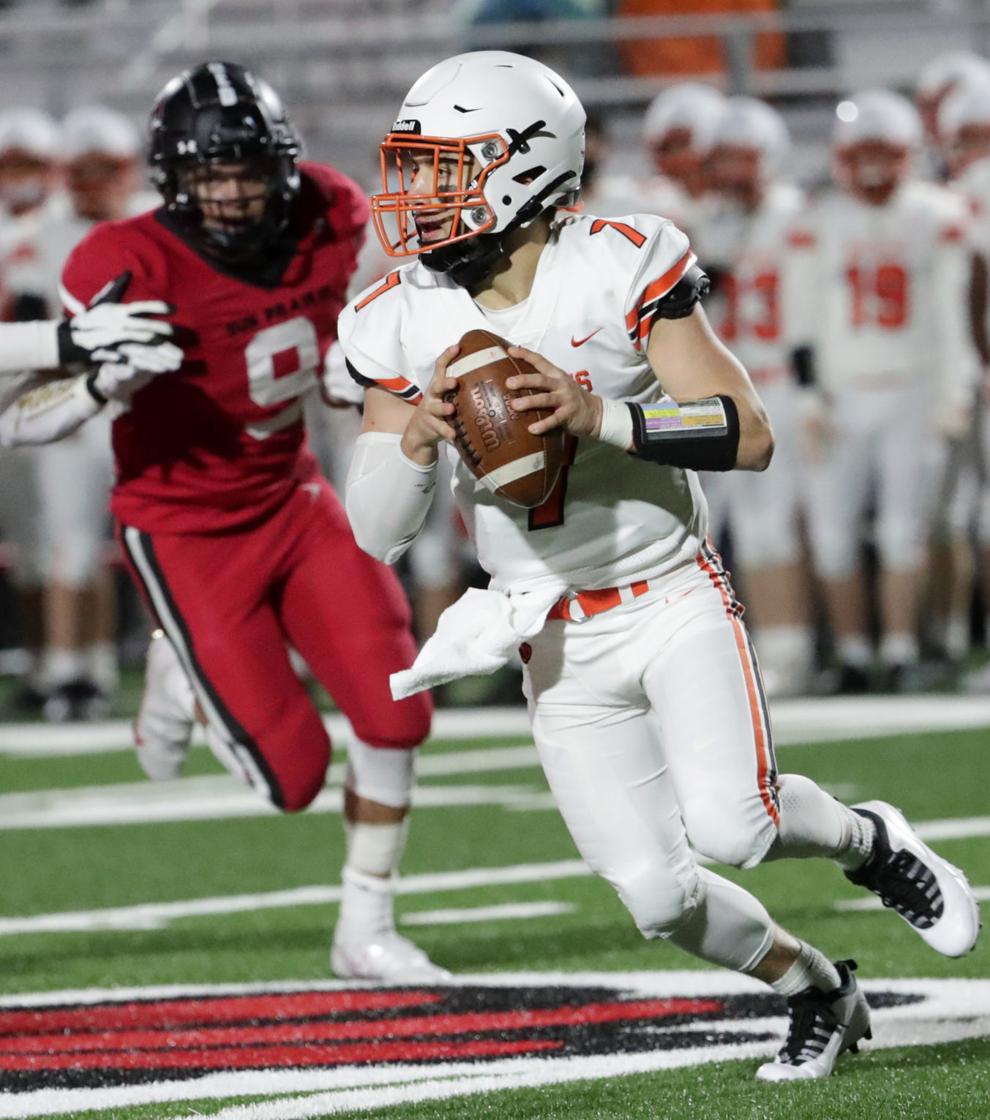 Coach Dave Richardson plans to call on the 5-11, 175-pound Fink to again direct Verona's attack after Fink threw for six touchdowns in the spring season and leads a skill position group that Richardson believes offers numerous run/pass combinations. Fink is among the senior quarterbacks to watch by WisSports.net. His brother, Max Fink, previously was a quarterback for Verona.
Isaac Hamm, sr., DE/TE, Sun Prairie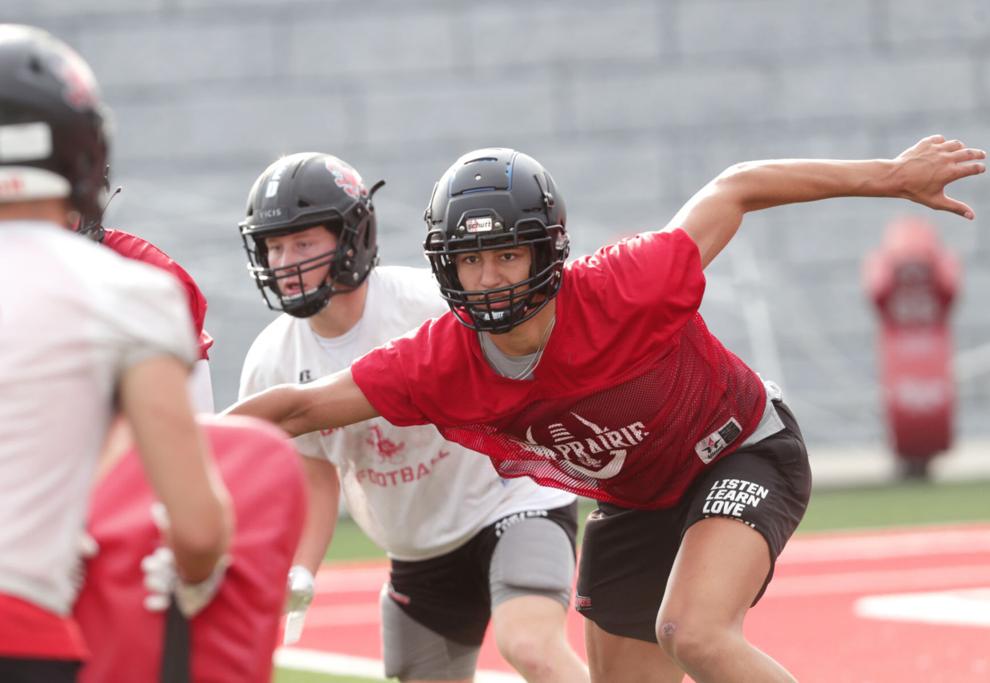 The 6-6, 250-pound Hamm was a first-team selection as a defensive lineman on the Wisconsin Football Coaches Association All-State team and a unanimous first-team choice on The Associated Press All-State team for the alternate fall season in the spring team. Hamm has multiple college offers, with an announced final four of the University of Wisconsin, Penn State, Ohio State and Notre Dame. Hamm had five sacks, nine tackles for loss and five forced fumbles in the spring. He is the top-rated senior defensive player in the state by Rivals.com and was ranked the top senior edge defender and top overall defensive player in the state entering this fall by WisSports.net (and No. 4-ranked senior overall).
Addison Ostrenga, sr., OLB/TE, Sun Prairie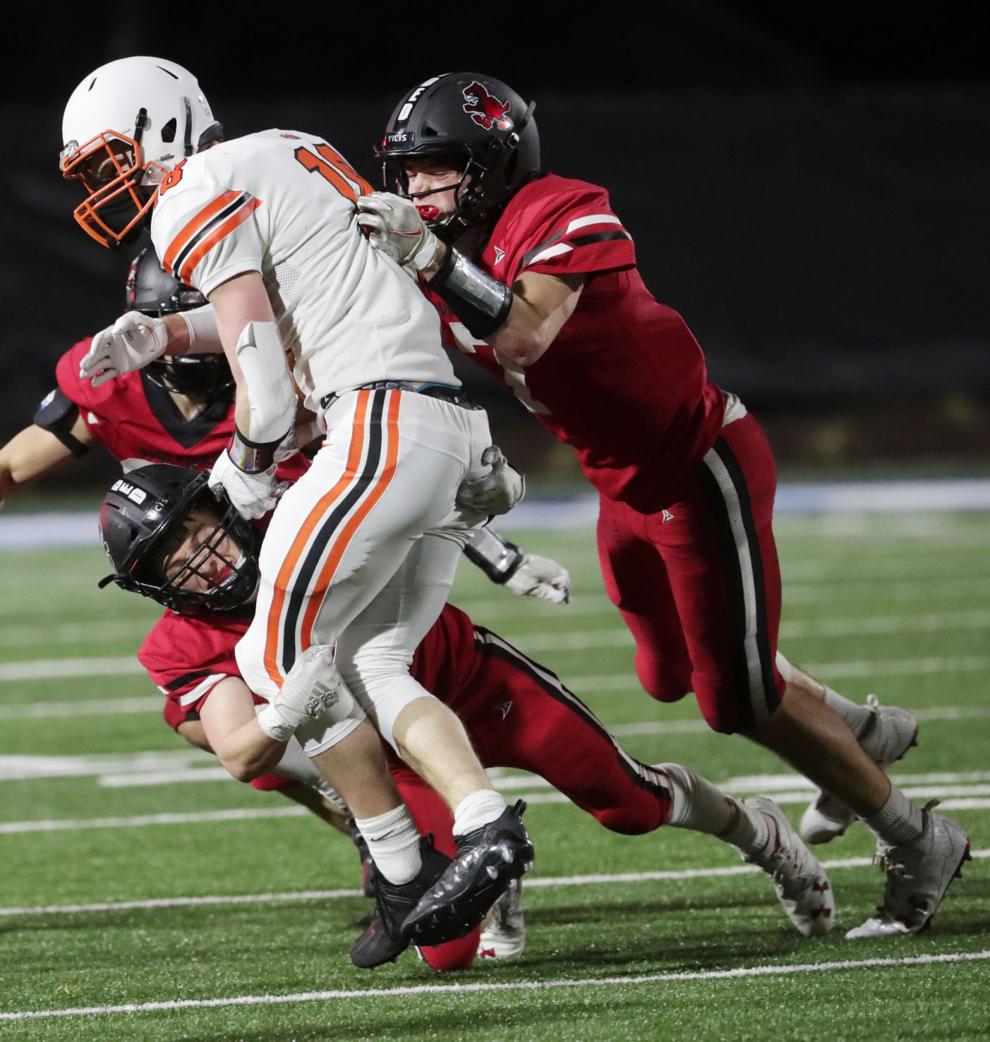 The 6-5, 225-pound Ostrenga, an outside linebacker, was ranked as the No. 2 senior edge defender in the state by WisSports.net (a No. 12 senior overall), giving Sun Prairie a formidable duo alongside Hamm. Ostrenga, who also plays tight end, originally committed to Iowa for baseball but since has committed to the Hawkeyes for football. He was a WFCA honorable mention All-State pick.
Evan Malcore, sr., OT, Sun Prairie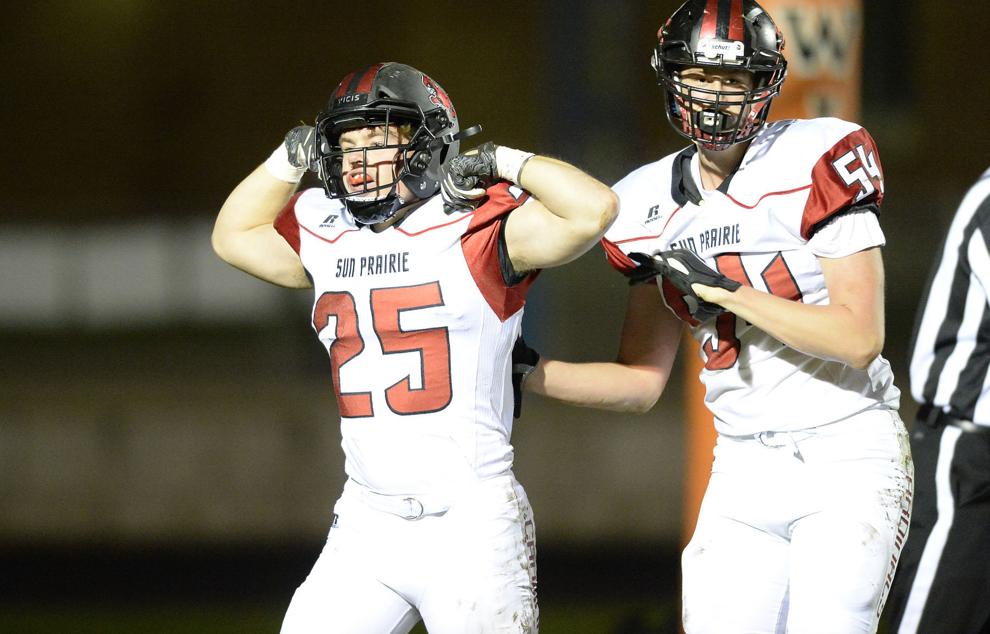 The 6-7, 275-pound Malcore, who plays left offensive tackle, has committed to Northern Illinois. He was selected for the WFCA All-State first team and was an honorable mention choice on the AP All-State team for the spring. He was ranked as the No. 9 senior offensive lineman in the state and No. 20 overall senior by WisSports.net.
Michael McMillan, sr., DB/WR, Sun Prairie
McMillan can play multiple positions, including defensive back and receiver. He is a strong player on the back end of Sun Prairie defensive coordinator Tim Bass' aggressive defense. McMillan was rated as the No. 9 senior defensive back in the state (WisSports.net).