Persistent rain became the biggest foe for golfers during Monday's first round of the WIAA girls golf state tournament.
The soggy conditions slowed the greens at University Ridge Golf Course, slickened grips and prevented shots from rolling as normal in the fairway, altering club selection.
Top-ranked Middleton endured through it all — including a two-hour weather delay caused by rain and lightning that began about 12:15 p.m. and a finish around 6:30 p.m., nine minutes after sunset. And the Cardinals earned a share of the Division 1 lead entering Tuesday's second round.
Middleton and Salem Westosha Central each shot a 30-over-par 318, owning a five-shot lead over third-place Sussex Hamilton. Waunakee (331) was seventh among 12 teams.
"It was hard for the girls to get clean shots," Middleton coach Becky Halverson said. "I saw a lot more chunky shots with how wet it was out here. They weren't as crisp as they normally were.
"(The delay) was tough because we were kind of in a groove and then had to stop in the middle of our groove. … It was tough mentally to go back out there and get right back into it. It definitely showed in our scores."
Middleton won the title at the state tournament during the WIAA's alternate fall season last spring (after not electing to play in the fall, 2020 season amid the COVID-19 pandemic) and won the Division 1 championship in the fall of 2019.
"We are definitely happy to still be in the mix and in the final pairing of the day (Tuesday)," Halverson said.
New Richmond senior Lanie Veenendall fired the low round, a 4-under-par 68, and held a two-shot lead over Stevens Point junior Riley Pechinski.
Middleton senior Ellie Frisch shot even-par 72 and was in a three-way tie for third with Brookfield Central senior Sarah Balding and Appleton North junior A.J. Powell.
UW-Green Bay commit Frisch, the runner-up at the alternate state tournament, had played five holes prior to the delay.
"I didn't think we were going to get back out, and if we did, I didn't think we were going to be able to finish," said Frisch, who was in the final group and earned a par as darkness fell. "I just tried to have fun with it. This (final) hole, we were playing in the dark pretty much."
Waunakee sophomore Izzi Stricker was in a three-way tie for 12th, after shooting 76.
Middleton sophomore Vivian Cressman shot 77 and was 15th, while Middleton senior Milanne Dahmen and Milton junior Hannah Dunk were in a four-way tie for 16th with 78s.
"It was very challenging," Stricker said. "I would admit I lost some mental focus, especially after the rain delay. It made it more difficult to come out and finish strong. But I tried my hardest and I think I executed pretty well."
Stricker said the delay frustrated her.
"I was on a roll and then it got stopped," she said, adding, "But everyone had to do it. Everyone was in the same boat, so that was OK."
The elements caused problems the golfers hadn't faced often this season.
"Now you have to keep your clubs dry, you have to keep your grips dry, you have to keep your hands dry," Waunakee coach Paul Miller said.
The Warriors didn't have the day they hoped for Monday, but Miller remained upbeat.
"Honestly, I feel like their attitudes were fantastic considering the conditions," Miller said. "I think we were prepared for it, but you still have to play in it, and it's tough. … It's tough to come back and get in the groove. But they did a pretty good job, all things considered."
Division 2
Prescott, which won the Division 2 title in the fall of 2020, had the first-round lead with a 338 total — 10 shots ahead of Hammond St. Croix Central.
Madison Edgewood, third in 2020 after winning titles in 2018 and 2019, was sixth (397) among the six teams.
"(The weather) was tough, for sure," said Crusaders coach Peggy Gierhart, who's retiring after the season. "We don't have a lot of experience in the rain this season, especially with this year being one of the best for weather that I've had as a coach. … It was hard to regroup after the break."
Prescott junior Ava Salay and St. Croix Central senior Sally Vangsness were tied for first with 78s.
Sophomore Jacklyn Thao led Edgewood with a 90, while senior Allyssa Thao shot 91.
"We are happy to be here," Gierhart said. "They are happy getting this experience. Today is tough on everyone. You have to be patient. Luckily, it wasn't that cold (in the 60s). This course demands experience and we didn't have that."
Jefferson sophomore Payton Schmidt was fourth (83).
Prep girls golf preview: 10 players you need to know this season
Ellie Frisch, sr., Middleton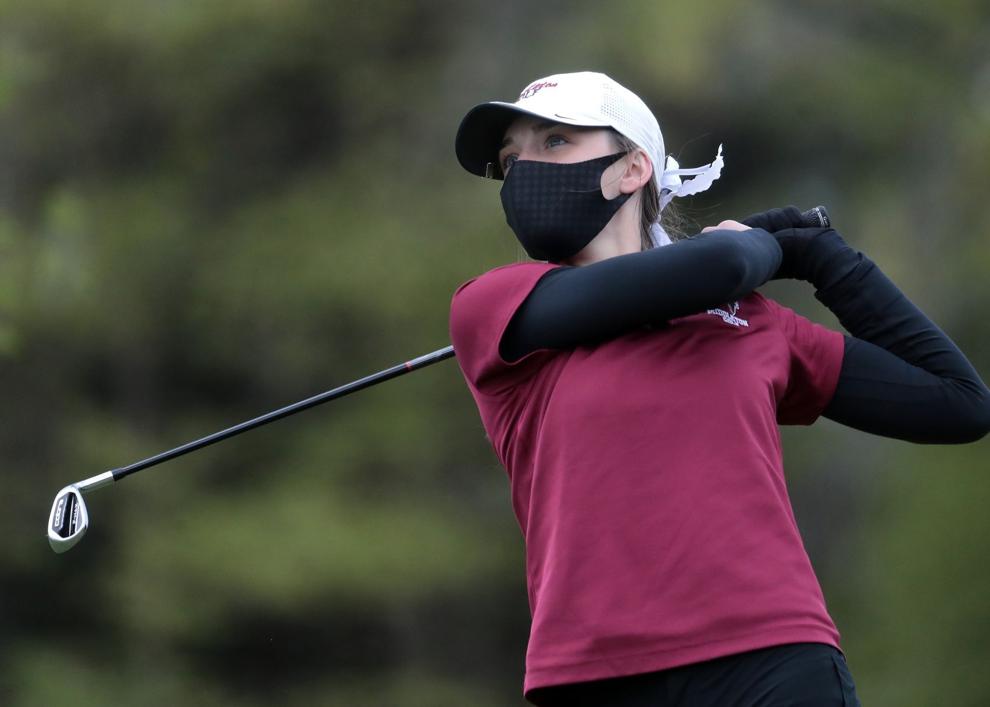 The top returning player from Middleton's 2021 alternate state championship team, Frisch is coming off a second-place individual finish at state. She was a first-team GCAW all-state selection and is committed to play at UW-Green Bay after this season. Meanwhile, she looks to build off an impressive summer, in which she won the Match-play qualifier and Sherri Steinhauer event.
Vivian Cressman, so., Middleton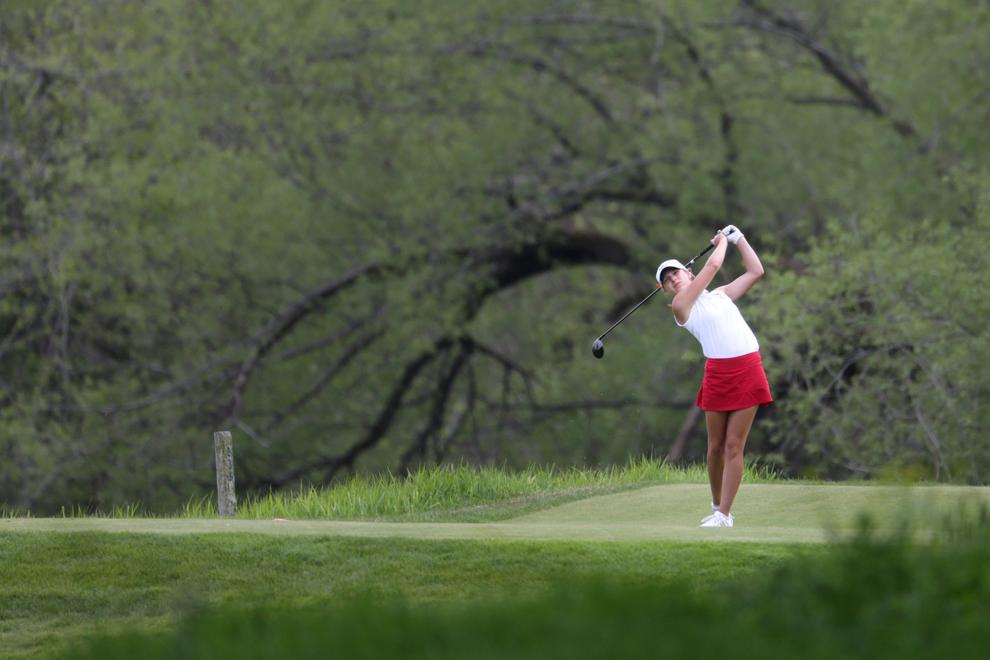 Following an impressive first high school season, Cressman steps into more of a starring role for the defending champs as the second-leading returning golfer based on her ninth-place finish at state. Cressman was a third-team GCAW all-state selection.
Izzi Stricker, so., Waunakee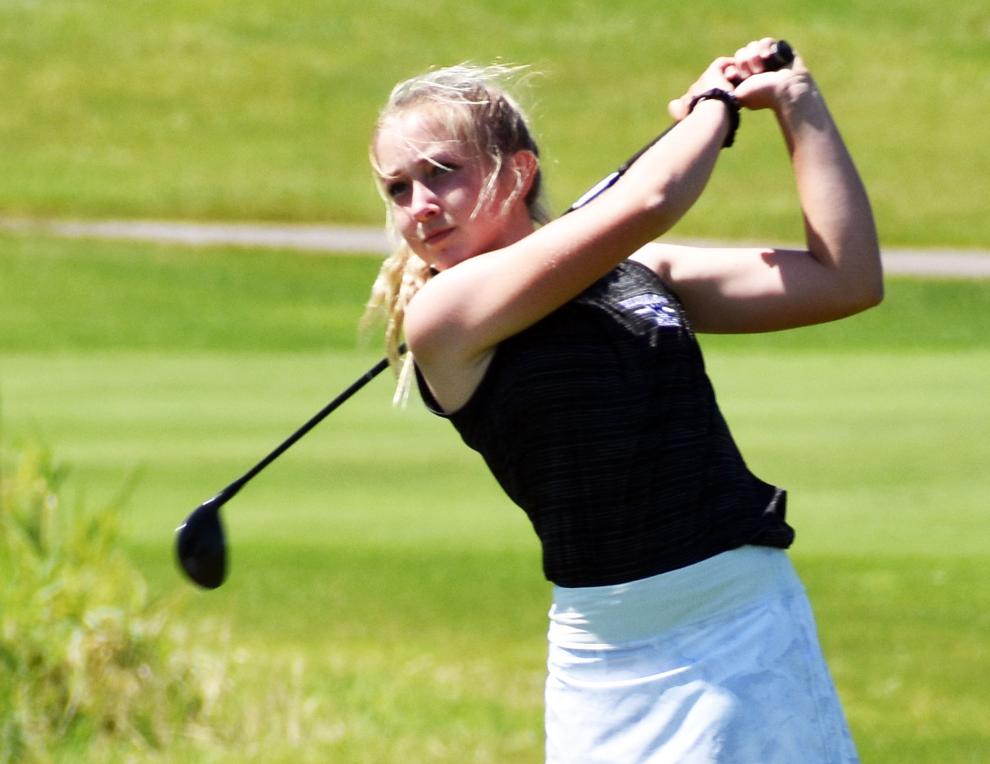 As a freshman, Stricker tied for 13th at the Division 1 state tournament with two of her now-graduated teammates (Aly Kinzel and Sydney Grimm). The daughter of PGA player and Madison resident Steve Stricker will be the top returning player for a Warriors team that tied for second at state in fall 2020. She earned All-State honorable mention honors.
Jordan Shipshock, so., Waunakee
The other half of Waunakee's dynamic sophomore duo, Shipshock tied for 30th at state. She could very well be the team's top player at some point this season but will share with Stricker the task of leading a young and inexperienced team that lost key players from a successful 2020 season.
Hannah Dunk, jr., Milton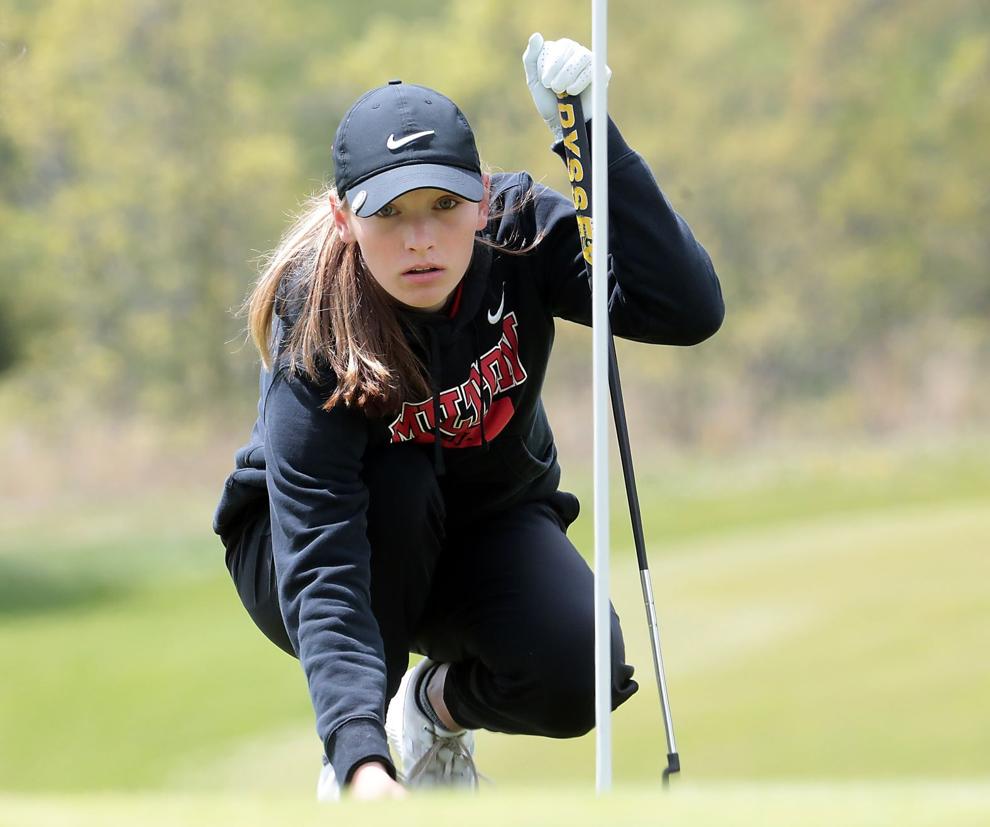 Now an upperclassman leader for a potentially up-and-coming squad, Dunk will look to build off a fifth-place finish at the 2021 state tournament. She earned second-team All-State recognition for her play in the spring.
Mya Nicholson, so., Janesville Craig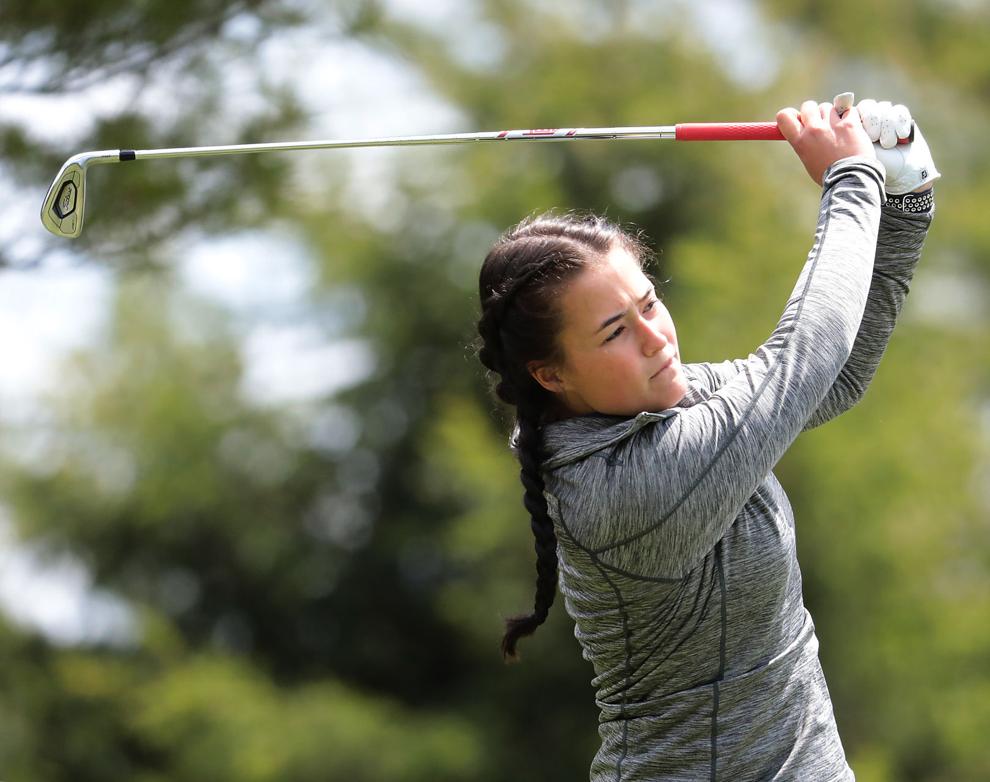 As a freshman, Nicholson outperformed her two elder teammates to finish eighth at state in the spring. She earned second-team All-State honors, and with the help of her upperclassmen teammates will look to lead Craig's program to new heights.
Sarah Nakada, jr., Edgewood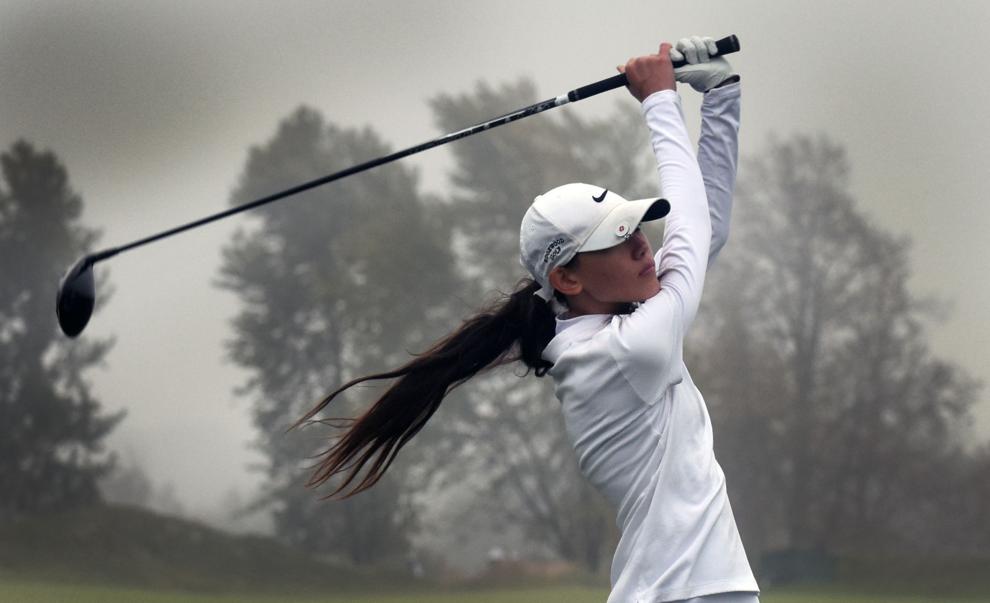 A freshman when Edgewood won a state title in 2019, Nakada will now be an integral piece of a program looking to return to the top. She tied for 19th at the 2020 Division 2 state tournament.
Kaylea Affeld, sr., Lakeside Lutheran
With hopes to play at the collegiate level, Affeld is her team's top returning finisher from last fall's Division 2 state tournament. However, it was by a narrow margin, as her cumulative score of 165 beat senior teammate Lauren Lostetter by one and junior teammate Ava Heckmann by two. Affeld looks to build off an active summer season.
Angelina Myhr, sr., Madison La Follette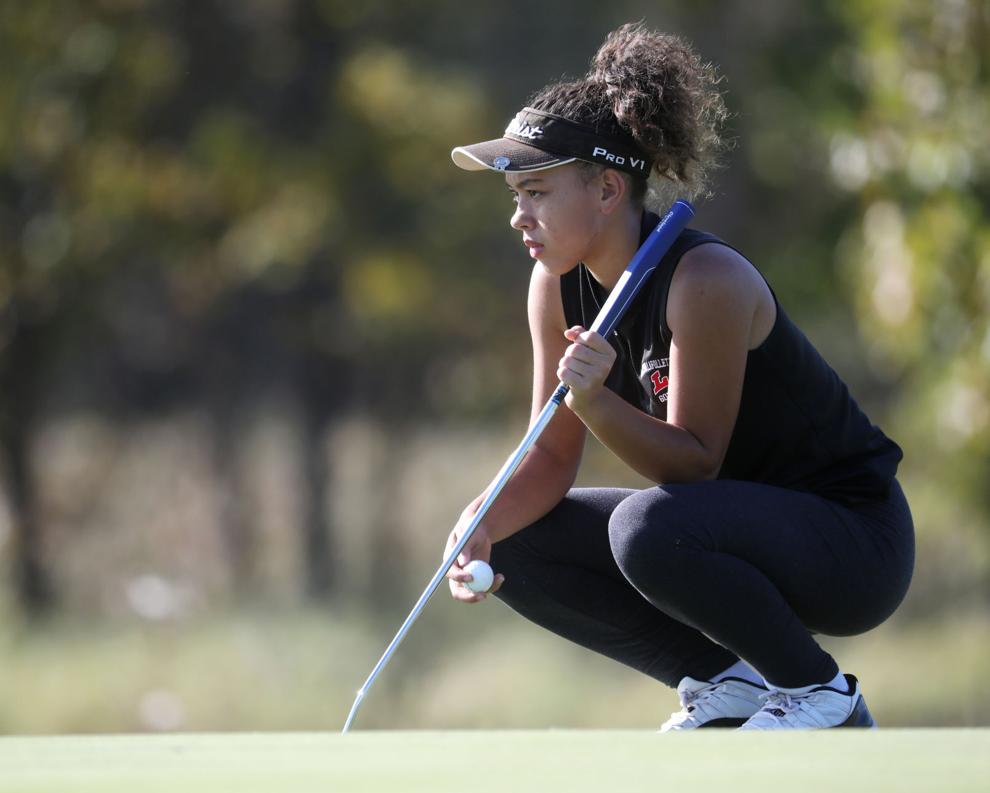 Not only did Myhr earn a 17th-place finish at the spring state tournament, she was the program's first state entrant since 2005. She had several tournament victories and top-five finishes throughout the summer.
Natalie Rauwolf, sr., Madison Memorial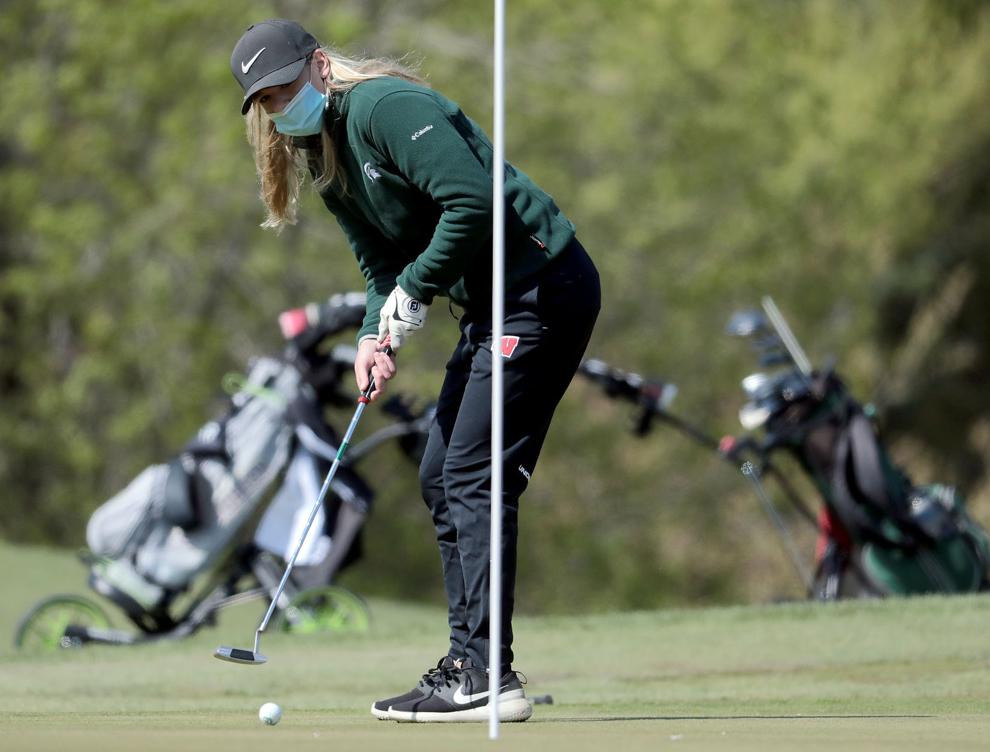 A four-year varsity player, Rauwolf will lead a team looking to make up for the loss of three of its top five players from last season. She tied for 13th in a field of 40 to help Memorial to a third-place finish in the Jefferson regional during the spring.