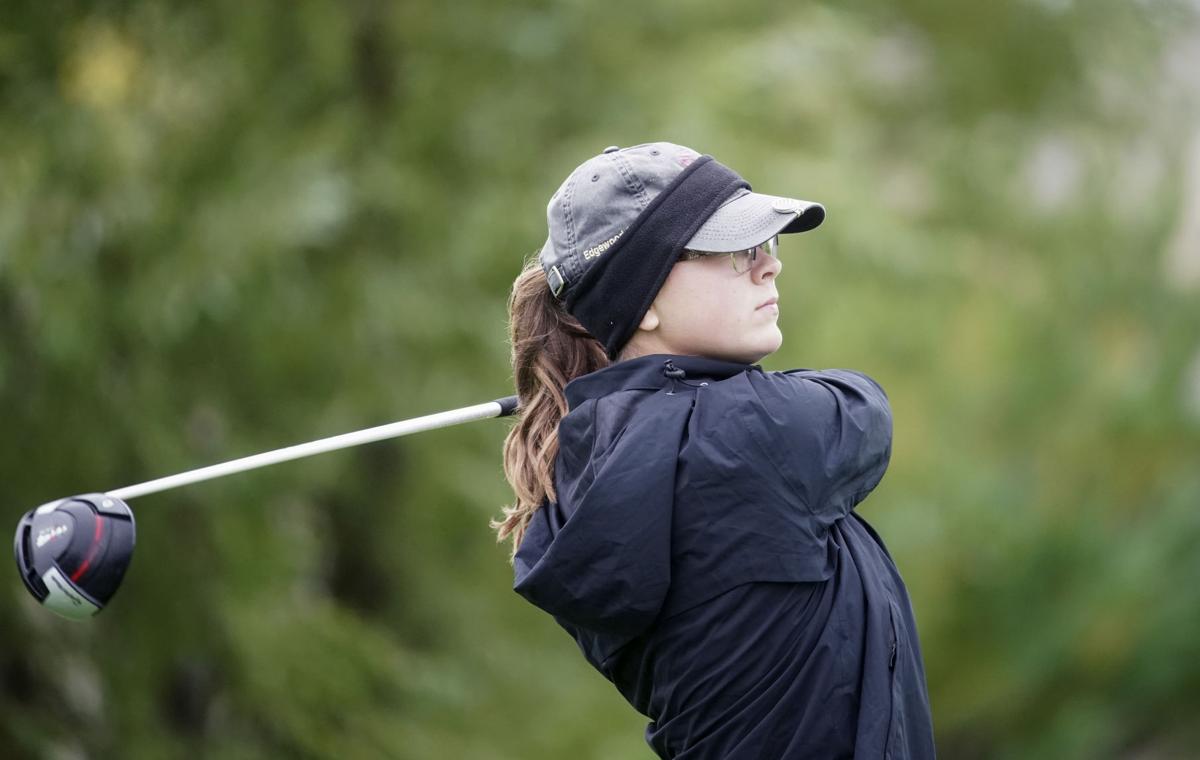 Madison Edgewood senior Grace Welch and Middleton senior Kate Meier were named to the first team of the Golf Coaches Association of Wisconsin all-state team.
Welch was the WIAA Division 2 individual champion and helped lead Edgewood to the state title. Meier, who finished seventh in WIAA Division 1, helped lead Middleton to the Division 1 state title.
Sarah Balding of Brookfield Central was named player of the year.
Stoughton's Myranda Kotlowski and Middleton's Glenna Sanderson were on the second team.
Middleton's Ellie Frisch and Stoughton's Caylie Kotlowski were named to the third team.
GOLF COACHES ASSOCIATION OF WISCONSIN
Sarah Balding, Brookfield Central; Elise Hoven, Cedarburg; Rachel Kauflin, Wauwatosa East/West; Sami Krutz, Brookfield Central; Katherine Meier, Middleton; Holly Murphy, Lake Geneva Badger/Williams Bay; Grace Welch, Madison Edgewood.
Jo Baranczyk, Bay Port; Meredith Boos, Waukesha Catholic Memorial; Sadie Kelley, Pulaski; Myranda Kotlowski, Stoughton; Ava Salay, Prescott; Glenna Sanderson, Middleton; Grace Suter, Oconomowoc.
Ellie Behring, Oak Creek; Avery Dudra, Bay Port; Ellie Frisch, Middleton; Paige Hillman, Hudson; Caylie Kotlowski, Stoughton; Julia Schilling, Wales Kettle Moraine; Mallory Swartz, Franklin.
Division 1: Jenna Anderson, Wales Kettle Moraine; Anna Cesarz, Milwaukee Divine Savior Holy Angels; Milanne Dahmen, Middleton; Hannah Dunk, Milton; Grace Durkin, Green Bay Notre Dame; Madeline Fiebig, Wales Kettle Moraine; Sydney Grimm, Waunakee; Jolie Guyette, De Pere; Makenzie Hodson, Middleton; Elizabeth Kaiser, Hartland Arrowhead; Amanda Karvala, New Berlin Eisenhower/West; Kallie Lux, Janesville Craig; Carly Moon, Baraboo; Angelina Myhr, Madison La Follette; Brin Neumann, Tomah; Taylor Peper, Sheboygan North/South; Lauren Peterson, Hartland Arrowhead; Sophie Pokela, Tomah; A.J. Powell, Appleton North; Norah Roberts, Union Grove; CJ Romero, Brookfield Central; Rylie Severson, Ashwaubenon; Reagan Stuke, Wales Kettle Moraine; Kyley Wipper, Brookfield Central; Ava Wittstock, Sheboygan North/South.
Division 2: Callie Berg, Freedom; Abby DeMoe, Colfax; Alexis Fredericks, Prescott; Lauren Haen, Appleton Xavier; Rylee Haines, Arcadia/Independence; Caitlyn Hegenbarth, Madison Edgewood; Ariel Heuer, Osseo Fairchild/Fall Creek; Grace Jaeger, Madison Edgewood; Anaka Leske, Madison Edgewood; Haley Myers, Somerset; Kiernan Smith, Maple Northwestern; Sally Vangsness, Hammond St. Croix Central.
Get in the game with our Prep Sports Newsletter
Sent weekly directly to your inbox!