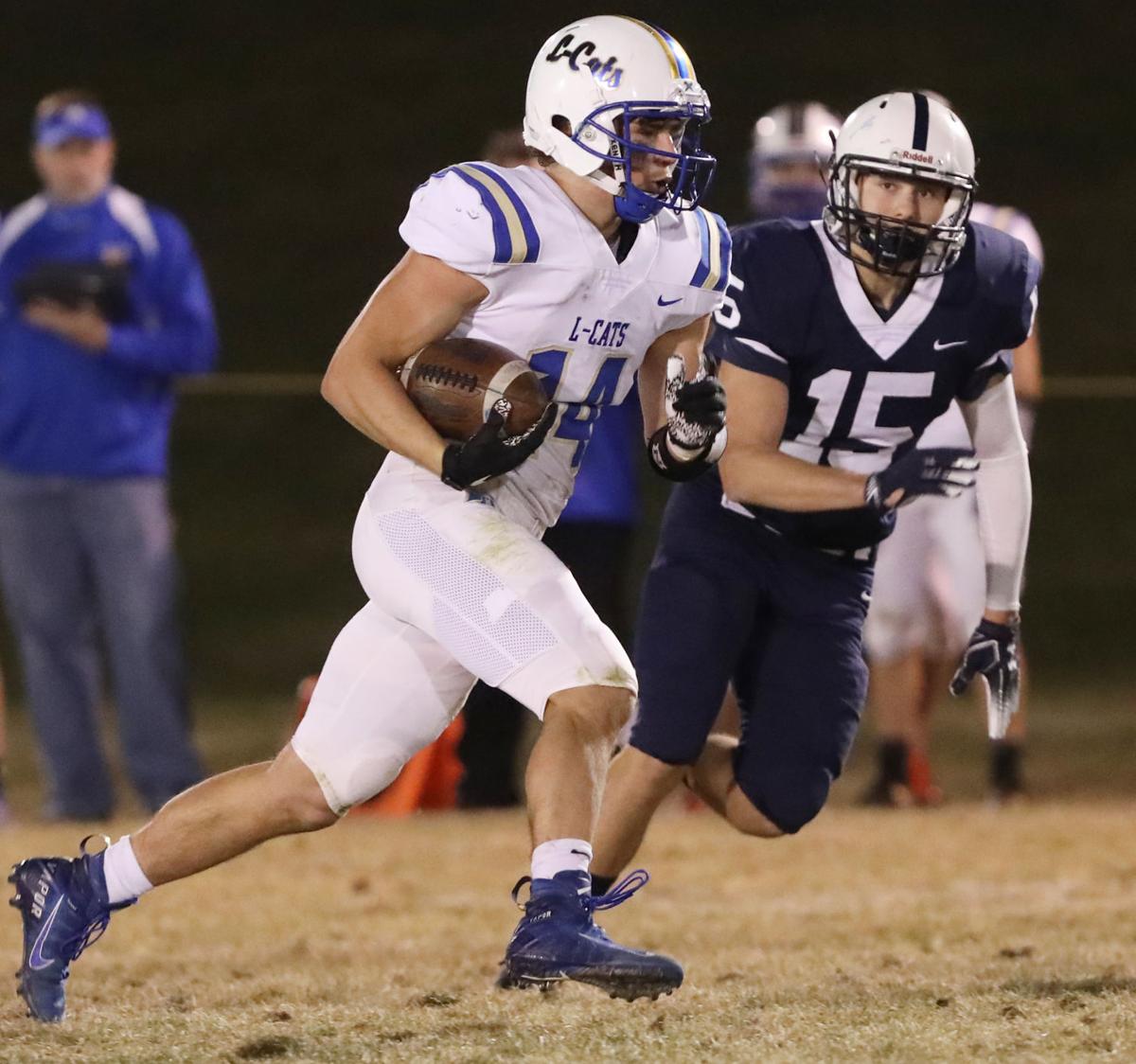 The Baraboo football team dropped two places to No. 10 among Wisconsin large schools in the season's final Associated Press state rankings.
The Thunderbirds finished 7-2, losing a 50-26 decision to Onalaska in last week's second and final round of the WIAA Division 2 playoffs.
Muskego (9-0) was a unanimous No. 1 pick.
In Division 2, Lake Mills (7-2) and Lakeside Lutheran (6-1) finished in a tie for fourth place. The L-Cats avenged a regular-season overtime loss to the Warriors by taking a 21-19 playoff victory last week.
Lakeside dropped from the No. 2 ranking and Lake Mills moved up two spots from No. 6.
Marshall was ranked 12th among medium-sized schools. Appleton Xavier (8-1) was a unanimous No. 1.
In the small-schools rankings, Mineral Point (6-1), which ended its season a week early due to COVID-19, slipped one place to No. 5. Highland (8-0) finished at No. 12.
Oshkosh Lourdes (9-0), of the Trailways Conference, finished second among small schools, behind unanimous No. 1 Edgar (9-0).
---
FINAL 2020 STATE RANKINGS
The season's final Associated Press high school football rankings, including includes first-place votes in parentheses, season record, total points and last week's ranking, as voted upon by a statewide panel of sports writers. Teams are arranged in three divisions of equal size, based on enrollment.
(Enrollment 901 and larger)
2 (tie), Whitefish Bay*7-0*72*4
2 (tie), Franklin*5-1*72*3
4, Menomonee Falls*8-1*61*2
9, Hartland Arrowhead*6-3*13*NR
Others receiving votes: Menomonie 3; Onalaska 3; Wauwatosa West 2; Kenosha Bradford 2; Hartford 2; Germantown 2; Wilmot 1.
1, Appleton Xavier (9)*8-1*90*1
2, Lake Country Lutheran*8-2*74*4
4 (tie), Lake Mills*7-2*62*6
4 (tie), Lakeside Lutheran*6-1*62*2
7, Waukesha Catholic Memorial*6-3*37*3
8, Greendale Martin Luther*6-2*27*8
9 (tie), Wrightstown*6-2*9*7
9 (tie), Grafton*5-2*9*10
9 (tie), Luxemburg-Casco*7-1 9*NR
Others receiving votes: Ellsworth 3; Marshall 2.
(Enrollment 300 and smaller)
2, Oshkosh Lourdes*9-0*79*2
3, Eau Claire Regis*5-0*68*3
5, Mineral Point*6-1*49*4