A snow-covered field and muddy track called for power football Friday night.
The Madison Memorial football team was up for that challenge.
Led by running backs Kabaris Vasser and Kam Marshall, senior quarterback Jason Ceniti and a cohesive offensive line, top-seeded and undefeated Memorial blanked fourth-seeded Middleton 30-0 in a WIAA Division 1 second-round playoff game at Mansfield Stadium.
The host Spartans (11-0), tied for fourth among large-sized schools in the final Associated Press state rankings, also turned in a strong defensive effort against the Cardinals (8-3), whose six-game winning streak was snapped.
Middleton — limited to 51 total yards, including no yards through the air on 0-for-9 passing (with two interceptions) — was hampered due to injuries that sidelined the Big Eight Conference's leading rusher, Kallion Buckner, and starting quarterback Drew Teff. The Cardinals wound up with five turnovers.
Banks of snow surrounded the field and snow fell throughout the game, but Ceniti said the Spartans were prepared.
"We practiced in the snow (Thursday)," Ceniti said. "So, the snowstorm happened and a couple inches came down. We could have stayed inside and done the fieldhouse. But we thought it was best to get acclimated to it, so we had our two-hour practice outside (on a practice field). It was just like this.
"So, it was great to be acclimated Thursday night and it got us prepared for this. … Our run game was awesome. We've worked hard to establish that all year and tonight it really paid off huge for us."
Vasser, a 6-foot-1, 210-pound junior, rushed for 154 yards on 19 carries and scored Memorial's first touchdown.
The 5-9, 170-pound Marshall, a senior, rushed for 87 yards on 23 attempts and scored a touchdown and Ceniti rushed for 84 yards on seven carries. Ceniti threw one touchdown pass and ran for another.
"We knew it was going to be sloppy for both sides," said Memorial's Michael Harris, the Big Eight coach of the year. "So, for us, we wanted to use our tandem of Kabaris Vasser along with Kam Marshall. I was very pleased with how our offensive line produced."
The 11 victories established a program record for Big Eight champion Memorial, which had not won two home playoff games before, Spartans athletic director Jeremy Schlitz said.
With its victory, Memorial will play host to sixth-seeded Sun Prairie in a quarterfinal game next Friday night. Sun Prairie upended second-seeded Fond du Lac 34-30.
Memorial scored 14 points in the final 28 seconds of the first quarter.
Vasser's 1-yard touchdown run with 28 seconds left in the first quarter capped an 82-yard scoring drive. A big play in the drive was Vasser's 36-yard run to the Middleton 30-yard line. The Spartans kept the drive alive with a Ceniti sneak for 3 yards to the Cardinals' 18 on a fourth-and-1 play.
Spartans senior Nathan Francisco recovered a fumble by Buckner on the ensuing kickoff.
After a holding penalty against Memorial, Ceniti gained 16 yards on a run, then Marshall raced 12 yards around right end for a touchdown on the final play of the quarter.
The Spartans increased the lead to 21-0 on a fourth-and-11 play when Ceniti fired a 25-yard touchdown pass to senior LeKwan Lewis with 35 seconds left in the first half. It was the only pass completion in the game.
You have free articles remaining.
Buckner, who had 20 yards rushing on five carries, didn't return to the game after reinjuring his leg during the first quarter, Middleton coach Jason Pertzborn said. Sophomore T.J. Bauer entered at quarterback in the second quarter after Teff was sidelined by injury (back, ribs).
"Losing Kallion and then after that turnover they scored, and it was hard to keep the heads up," Pertzborn said. "I think we did for the most part. But that third touchdown right before the half, that really stung us."
After halftime, Ceniti broke three tackles en route to a 19-yard touchdown run. That propelled Memorial to a 28-0 lead with 1:56 left in the third quarter.
"I was extremely pleased with how the defense played," Harris said. "Our defensive coordinators (Tim Richardson and Ben Mathias) did a fantastic job planning and preparing for the game. The linebacking corps did a fantastic job."
Entering Friday's game, Middleton had won six consecutive games since losing to Memorial 28-11.
"When we were 2-2, I was worried where we'd be right now," Pertzborn said. "We, obviously, had a long way to go to get ourselves into this game tonight and we did it. … They fought hard to the end. They didn't quit. That's what I'm most proud about."
Madison Memorial 7; 14; 7; 2 — 30
MM — Vasser 1 run (Kerkhoff kick)
MM — Marshall 12 run (Kerkhoff kick)
MM — Lewis 24 pass from Ceniti (Kerkhoff kick)
MM — Ceniti 19 run (Kerkhoff kick)
MM — Safety (Wuebben tackled in end zone)
First downs — MID 5, MM 18. Rushes-yards — MID 29-51, MM 56-314. Passing yards — MID 0, MM 25. Comp-att-int — MID 0-9-2, MM 1-6-0. Fumbles-lost — MID 3-3, MM 3-3. Penalties-yards — MID 5-35, MM 11-81.
Rushing: MID, Buford 11-27. MM, Vasser 19-154. Passing: MID, Bauer 0-6-0-1. MM, Ceniti 1-6-25-0. Receiving: MM, Lewis 1-25.
---
Photos: Memorial beats Middleton 30-0 in WIAA football playoffs
WIAA Playoff Football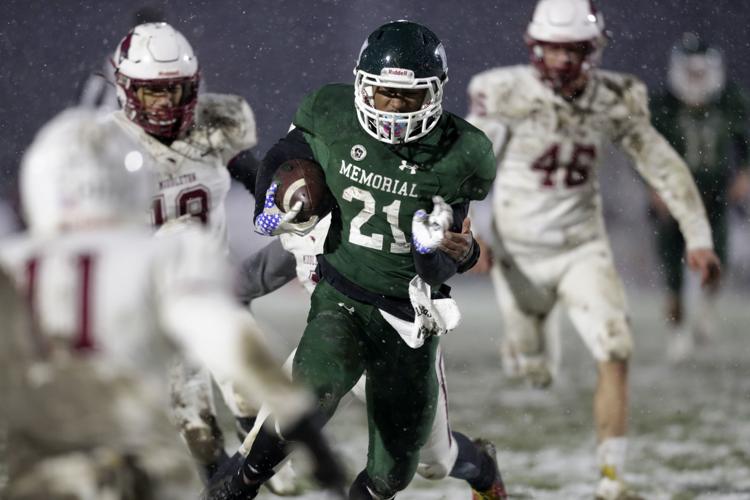 WIAA Playoff Football
WIAA Playoff Football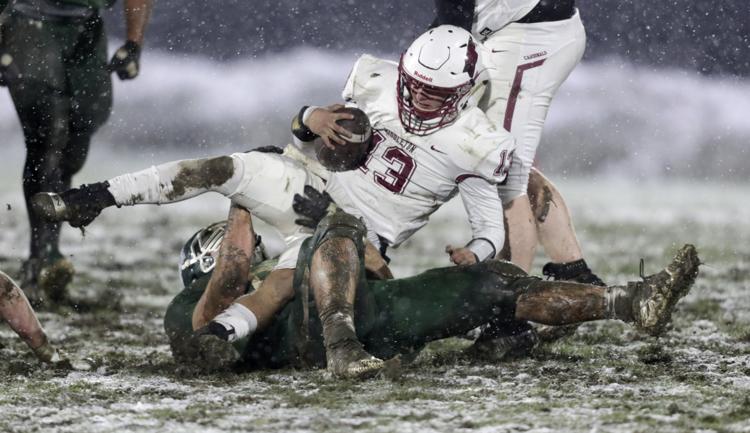 WIAA Playoff Football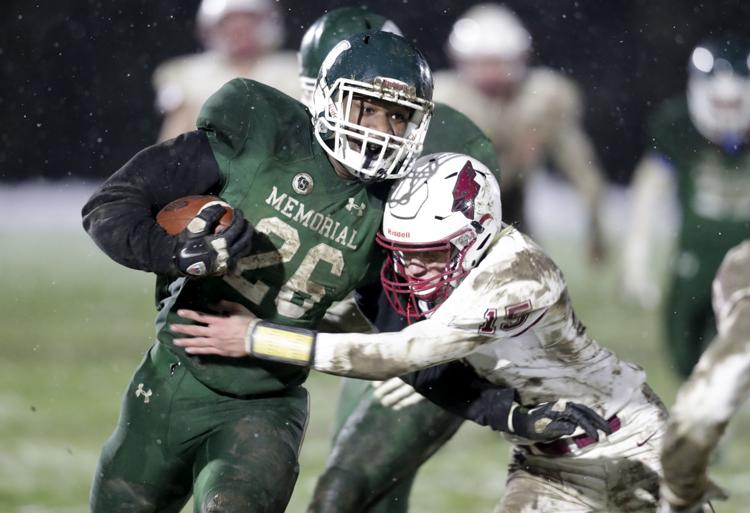 WIAA Playoff Football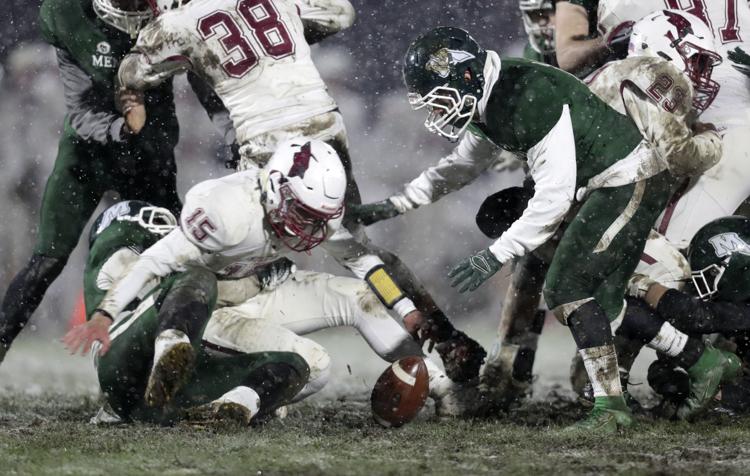 WIAA Playoff Football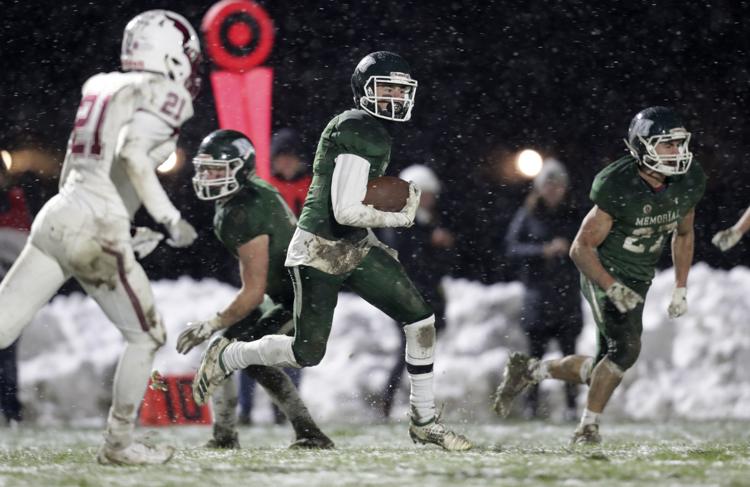 WIAA Playoff Football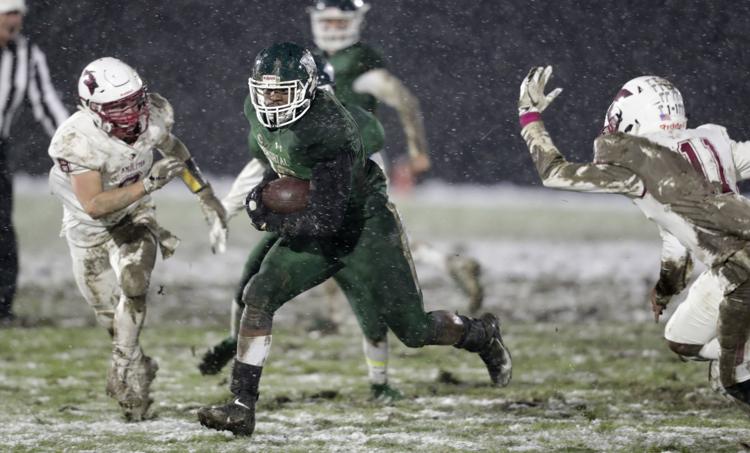 WIAA Playoff Football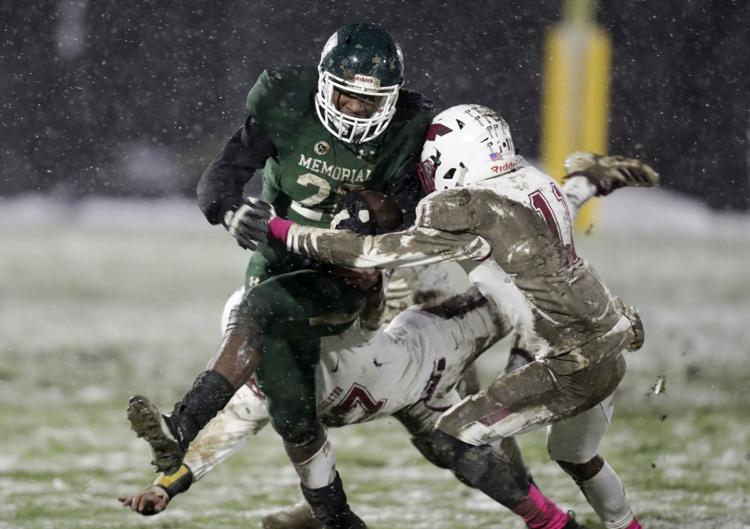 WIAA Playoff Football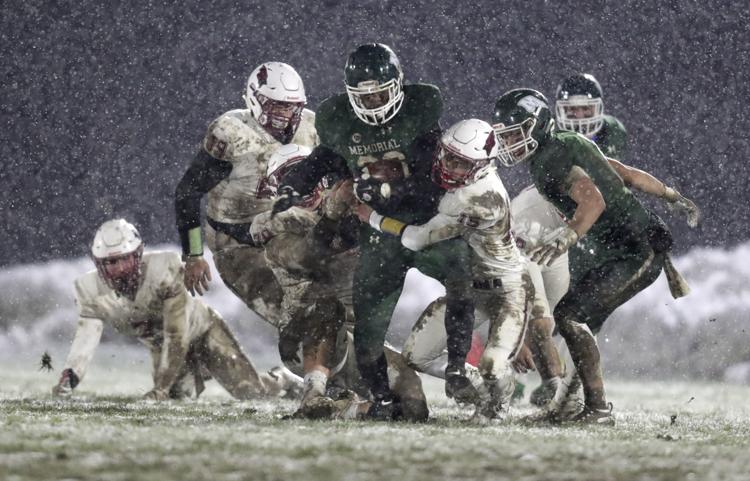 WIAA Playoff Football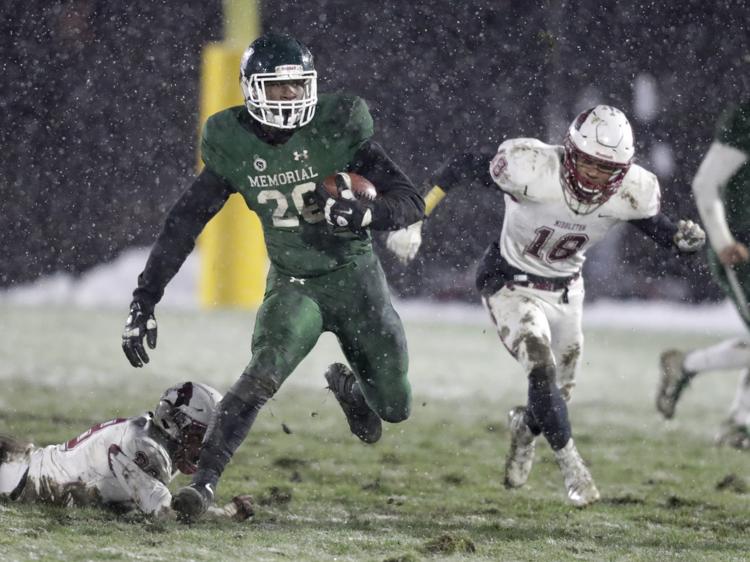 WIAA Playoff Football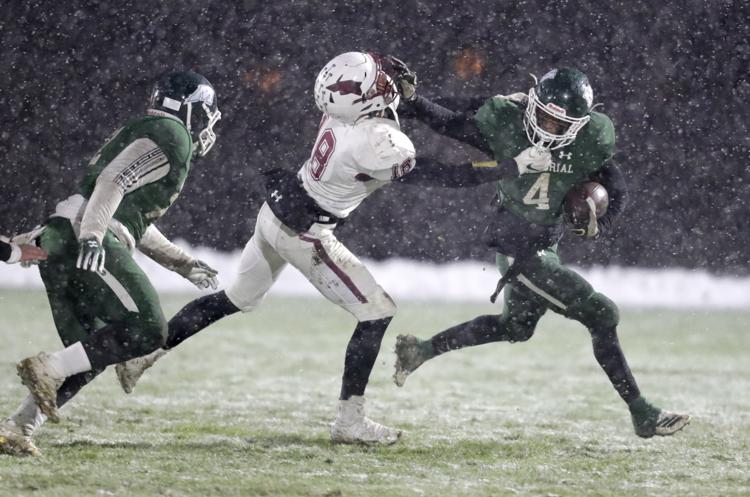 WIAA Playoff Football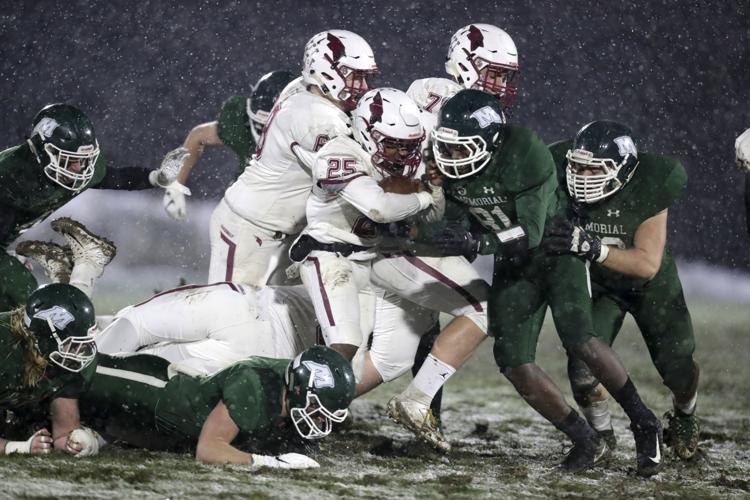 WIAA Playoff Football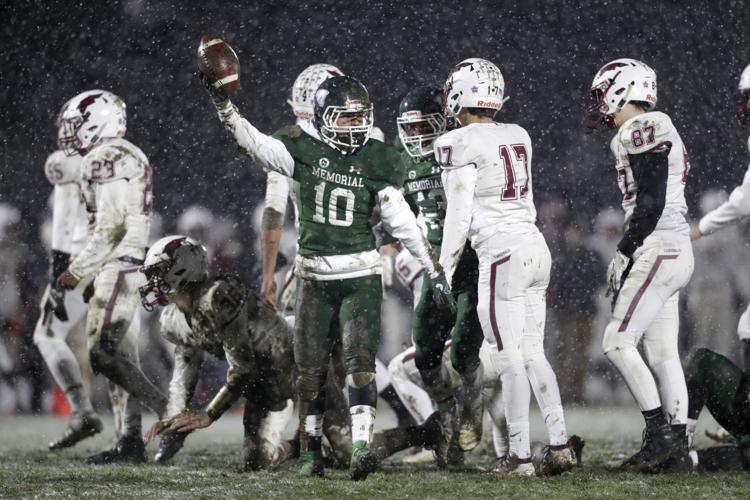 WIAA Playoff Football