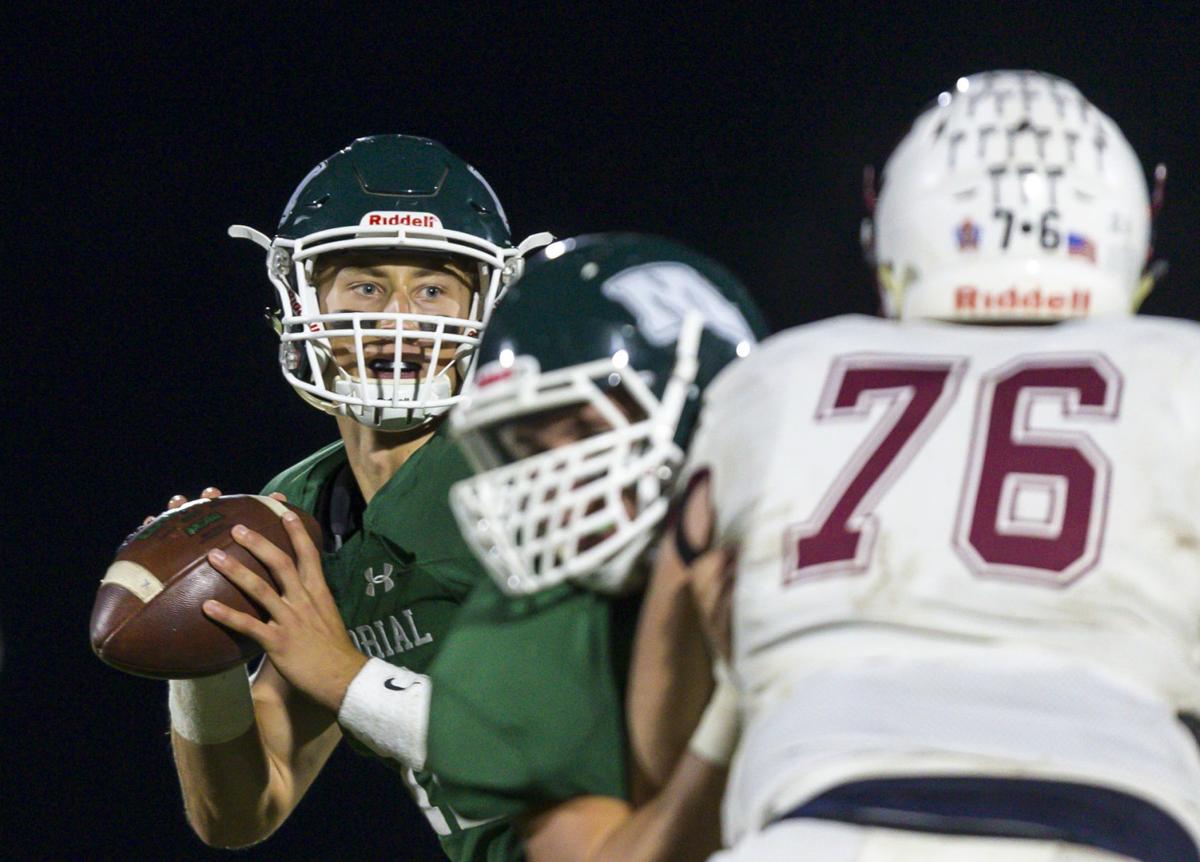 Division 1
Sun Prairie (8-3) at Madison Memorial (11-0), 7 p.m. Friday
Last week, Sun Prairie delivered its most impressive victory of the season, a 34-30 win at Fond du Lac. Now, the Cardinals have the chance to gain some revenge for their season-opening 28-25 home loss to Madison Memorial. Sun Prairie has won three in a row, led by quarterback Brady Stevens (2,268 passing yards, 29 touchdowns) and running back Nathan Schauer (776 rushing yards, 12 TDs). Linebacker Mekhi Gullens leads the defense with 72 tackles. ... Memorial had an impressive showing in last week's 30-0 victory over Middleton, holding the Cardinals to 54 total yards, five first downs with no pass completions. On the year, the Spartans have averaged 36.5 points and 356 yards on offense and allowed just 10.8 points a game. Quarterback Jason Ceniti has passed for 1,652 yards and 19 touchdowns, and Kam Marshall and Kabaris Vasser have combined to rush for 1,748 yards and 23 scores. Linebacker Kyle Murphy leads the defense with 98 tackles.
Division 2
Waunakee (10-1) at Hartford (11-0), 7 p.m. Friday
Waunakee showed championship-level mettle in last week's 35-28 win over Milton. With starting quarterback Caden Nelson sidelined with an injured right arm, backup Quentin Keene completed six of eight passes for 135 yards and a touchdown and ran for another score. Cole Mobley added 103 yards rushing and Alec Morgan scored twice. Nelson is the team's leading passer (1,295 yards, 25 TDs, six interceptions) and rusher (550 yards, eight TDs) but if he is unable to play, Keene has proven a ready backup. Jeb Frey leads the defense with 81 tackles, 13 for loss. ... Hartford won the North Shore Conference and has shut out Oregon and Holmen in the playoffs. QB Jacob Frantl has passed for 2,297 yards and 26 touchdowns.
Division 3
Monroe (7-4) vs. DeForest (11-0) at McFarland, 7 p.m. Friday
You have free articles remaining.
Monroe beat Stoughton 14-7 last week to avenge a 35-point loss to the Vikings during the regular season. Cheesemakers QB Trevor Rodebaugh has rushed for 1,385 yards and 12 touchdowns, and Nick Bansley has 1,094 rushing yards and 17 scores. Bansley delivered two of his team-high five interceptions last week. ... DeForest beat Reedsburg 20-0 last week for its fifth shutout of the season. Gabe Finley ran for 85 yards and two TDs in the game, giving him 1,117 yards and 13 scores for the season. Alex Endres has 11 rushing TDs, and QB Trey Schroeder has rushed for 10 scores and passed for 1,248 yards and 20 TDs.
Division 4
Lakeside Lutheran (7-4) at River Valley (10-1), 7 p.m. Friday
Lakeside, which has wins over Jefferson and Evansville in the playoffs, is led by QB Matt Davis, who has passed for 14 touchdowns and rushed for nine scores. ... River Valley has won nine straight, averaging 39.2 points per game during that run.
Lake Mills (10-1) vs. Waukesha Catholic Memorial (9-2) at Carroll University, Waukesha, 7 p.m. Friday
The L-Cats' no-huddle, spread offense has produced at least 54 points in each of the past three games. QB Adam Moen leads the state with 3,209 passing yards and 38 TDs. ... Catholic Memorial won its first two playoff games by a combined score of 104-0. QB Luke Fox has passed for 1,776 yards and 19 touchdowns.
---
Photos: Madison Memorial defeats Middleton
WIAA Playoff Football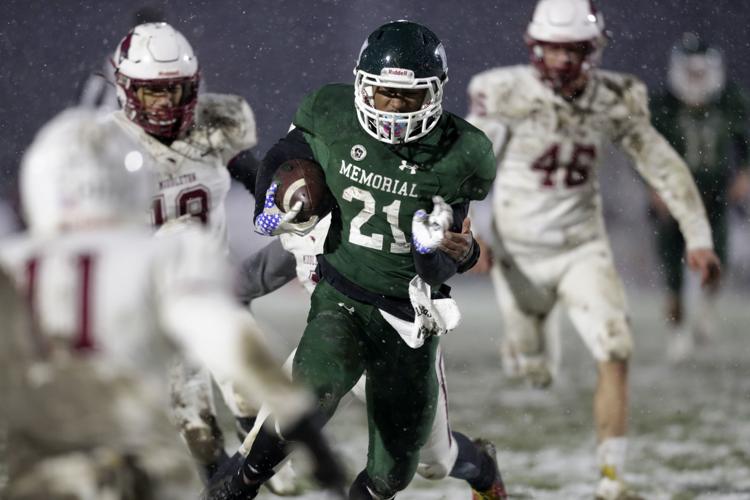 WIAA Playoff Football
WIAA Playoff Football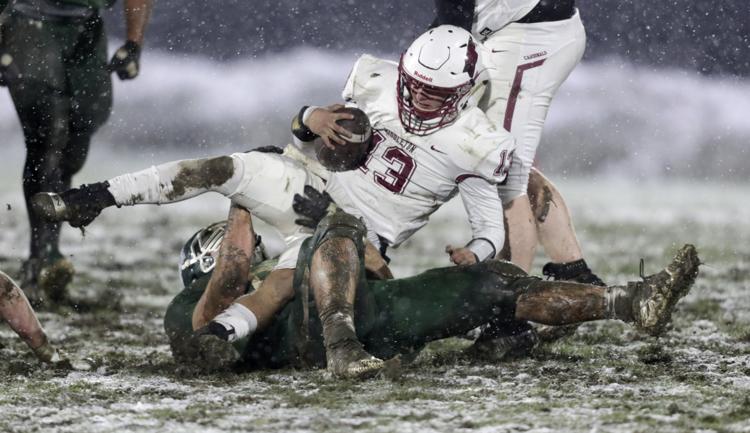 WIAA Playoff Football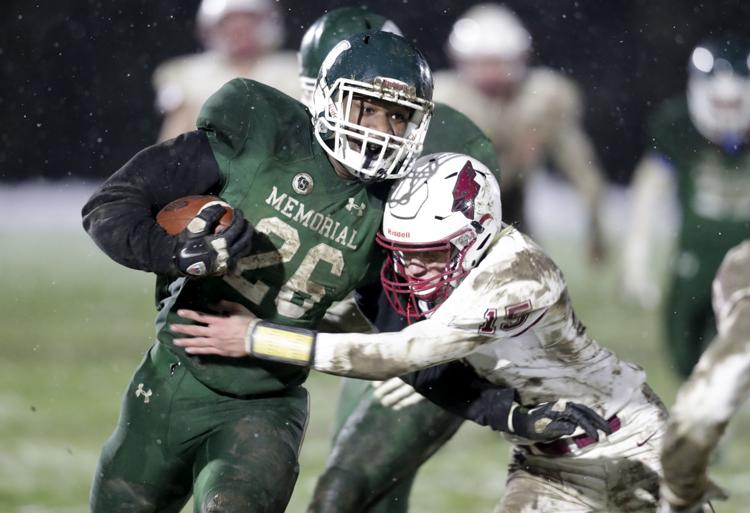 WIAA Playoff Football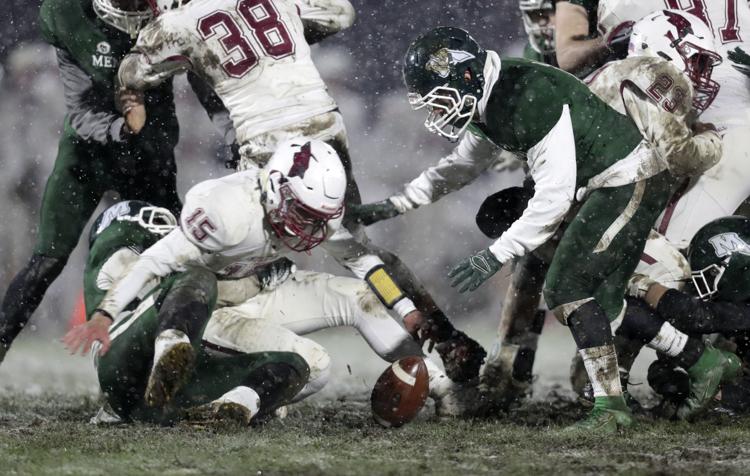 WIAA Playoff Football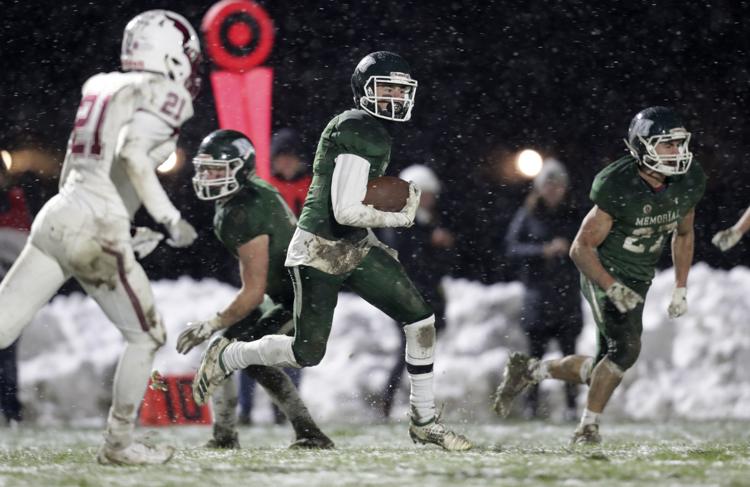 WIAA Playoff Football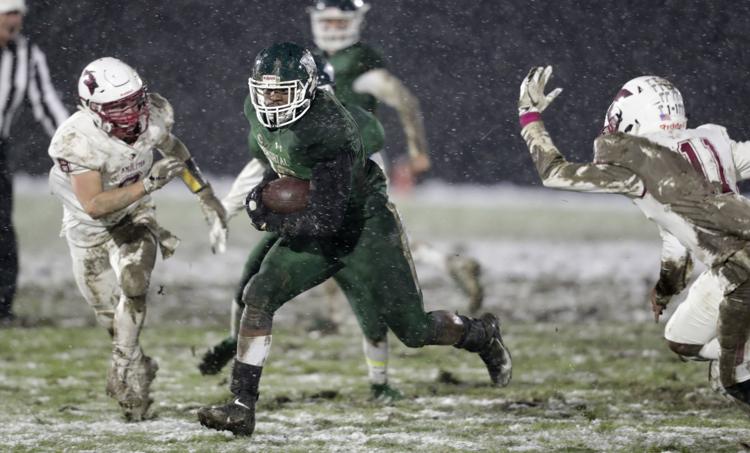 WIAA Playoff Football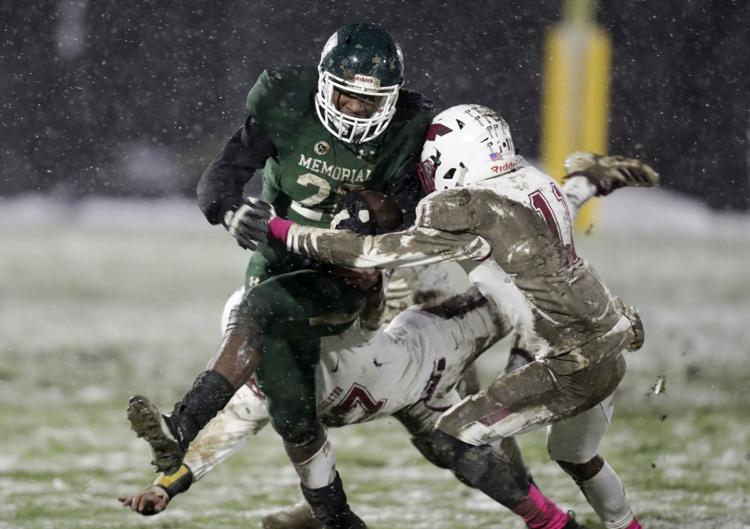 WIAA Playoff Football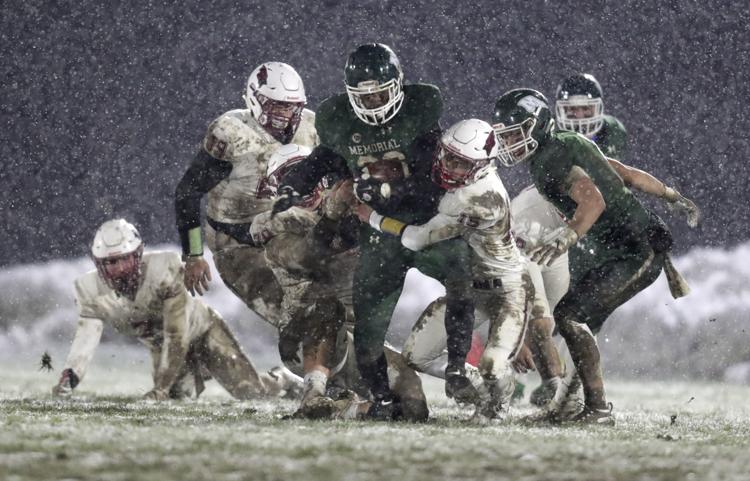 WIAA Playoff Football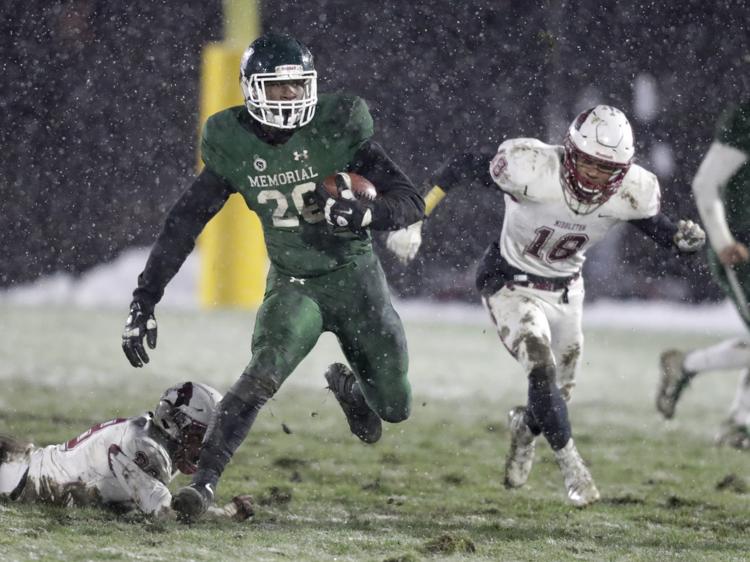 WIAA Playoff Football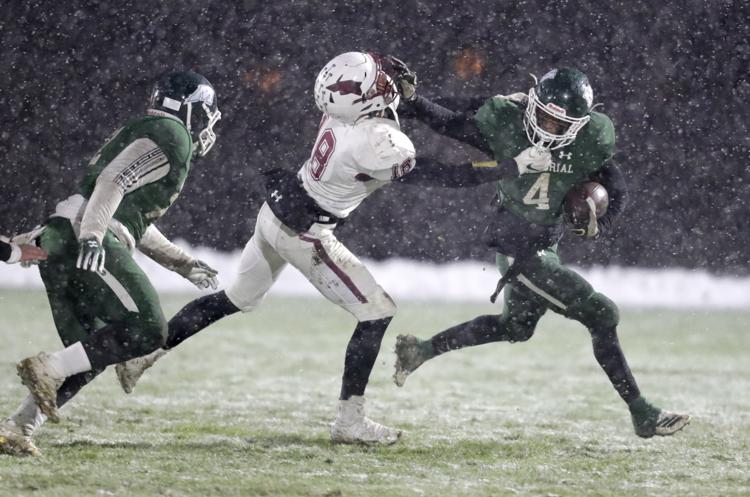 WIAA Playoff Football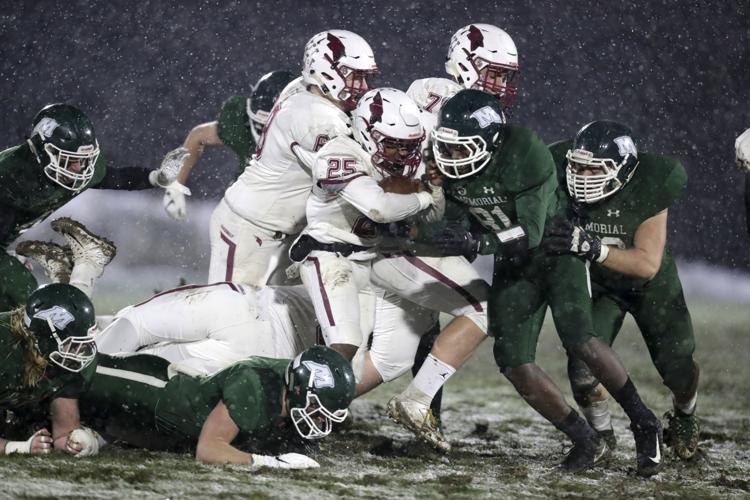 WIAA Playoff Football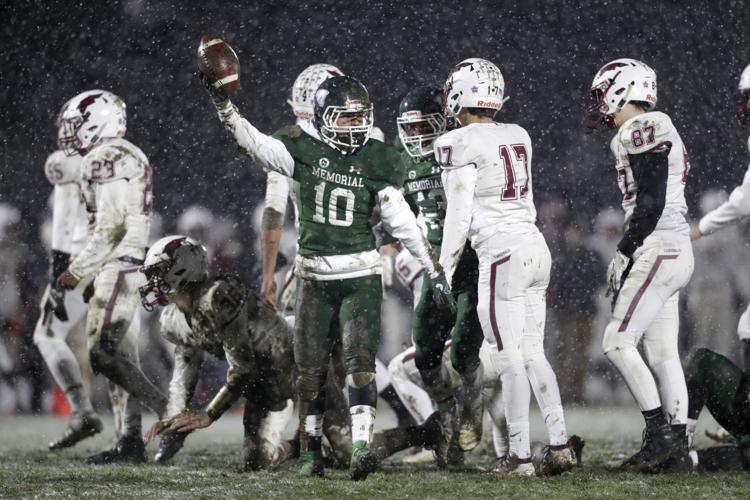 WIAA Playoff Football