Madison West will be unable to play its next two varsity football games, according to Regents athletic director Alicia Pelton on Thursday.
West will not play Friday at Middleton and the game between Madison West and host Sun Prairie on Sept. 24 also has been canceled. Both are Big Eight Conference games.
"Based on our guidelines and procedures for co-curricular activities, in-person activities for the varsity football team are suspended through Sept. 24," Pelton wrote in an email. "Starting on Sept. 25, we will resume WIAA-mandated football acclimatization, looking ahead to resuming competitions the week of Sept. 27."
The program's activities were suspended for 10 days for health and safety protocols, indicating they were COVID-19-related.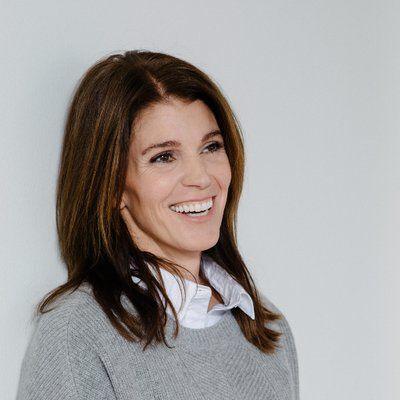 According to information from Pelton in explaining why a program's activities are suspended for 10 days: "When we have multiple positive tests or significant close contact exclusions in a program, the program may need to suspend activities based on the remaining number of available participants. This caution applies to all co-curriculars as we are not only protecting the activity but also restricting the impact on the ability of all to access in-person instruction."
The Middleton athletic department tweeted Thursday afternoon that it needed an opponent for Friday. Middleton planned to host the game and has secured officials. Cardinals athletic director Jamie Sims and assistant athletic director Ben White were listed as contacts for teams potentially interested in playing.
The game had been scheduled as Senior Night for Middleton.
Madison West has lost its first four games, including two in the Big Eight. Madison West's next game then would be Oct. 1 against Beloit Memorial. 
Entering this week's games, Middleton, Sun Prairie and Madison Memorial are leading the conference standings, each with 2-0 records. Sun Prairie is scheduled to play Madison Memorial on Friday, and Sun Prairie would now need to seek a game for next week. 
In the Capitol Conference, the football game between Walworth Big Foot and Columbus scheduled Friday at Columbus was listed as canceled Wednesday on Columbus' athletics calendar.
Big Eight football preview: Sun Prairie's Isaac Hamm among 10 players you need to know this season
Kamarion James-Ragland, sr., QB, Madison La Follette
Coach Scott Swanson and the Lancers will look to reload their diversified pro shotgun offense after quarterback Ben Probst led the passing game in 2019 (La Follette didn't play either season in 2020-21). James-Ragland is a top candidate to take over, and will have strong weapons at receiver and running back at his disposal.
Cole Hendrickson, sr., TE/DE, Madison Memorial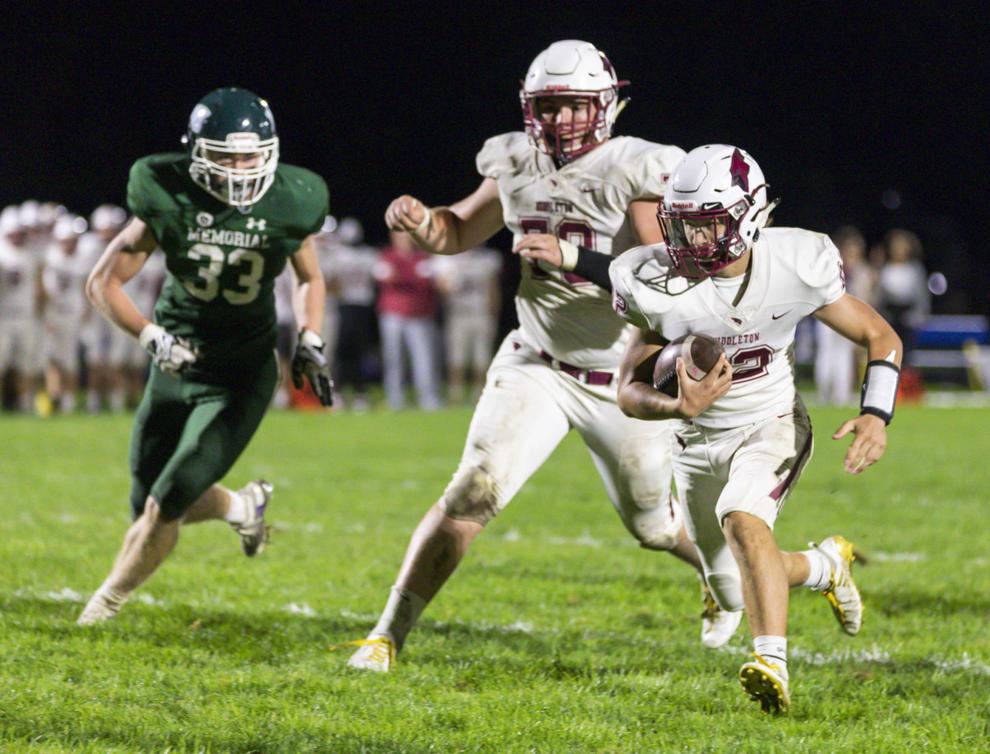 Hendrickson, scheduled to be a captain this season, is expected to be a leader on and off the field for the Spartans, who didn't play either season in 2020-21. He's ranked among the senior defensive linemen to watch by WisSports.net.
Elijah Gray, sr., RB, Middleton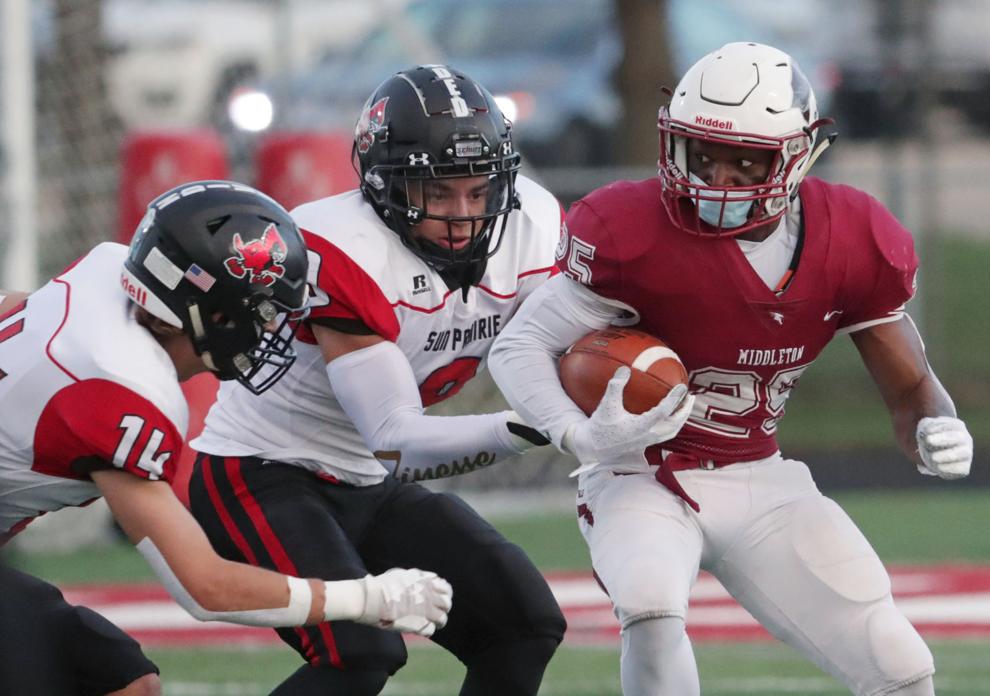 The 5-11, 175-pound Gray gained 468 yards rushing and scored four touchdowns during the spring season, despite battling injuries. He was rated as the No. 9 senior running back in the state by WisSports.net.
Jack Alexander, sr., OT/Guard, Middleton
The 6-4, 290-pound Alexander is a leader on the Cardinals' offensive line, which returns four starters. Alexander, receiving college interest, was ranked as the No. 14 senior offensive lineman in the state by WisSports.net.
Mason Armstrong, jr., LB, Verona
The 6-foot, 200-pound Armstrong figures to be a main cog in the Wildcats' defense this season after totaling 47 tackles, three tackles for loss and a sack during the spring campaign. He was listed among the semifinalists for top defensive player in the spring, according to WisSports.net.
Mason Fink, sr., QB, Verona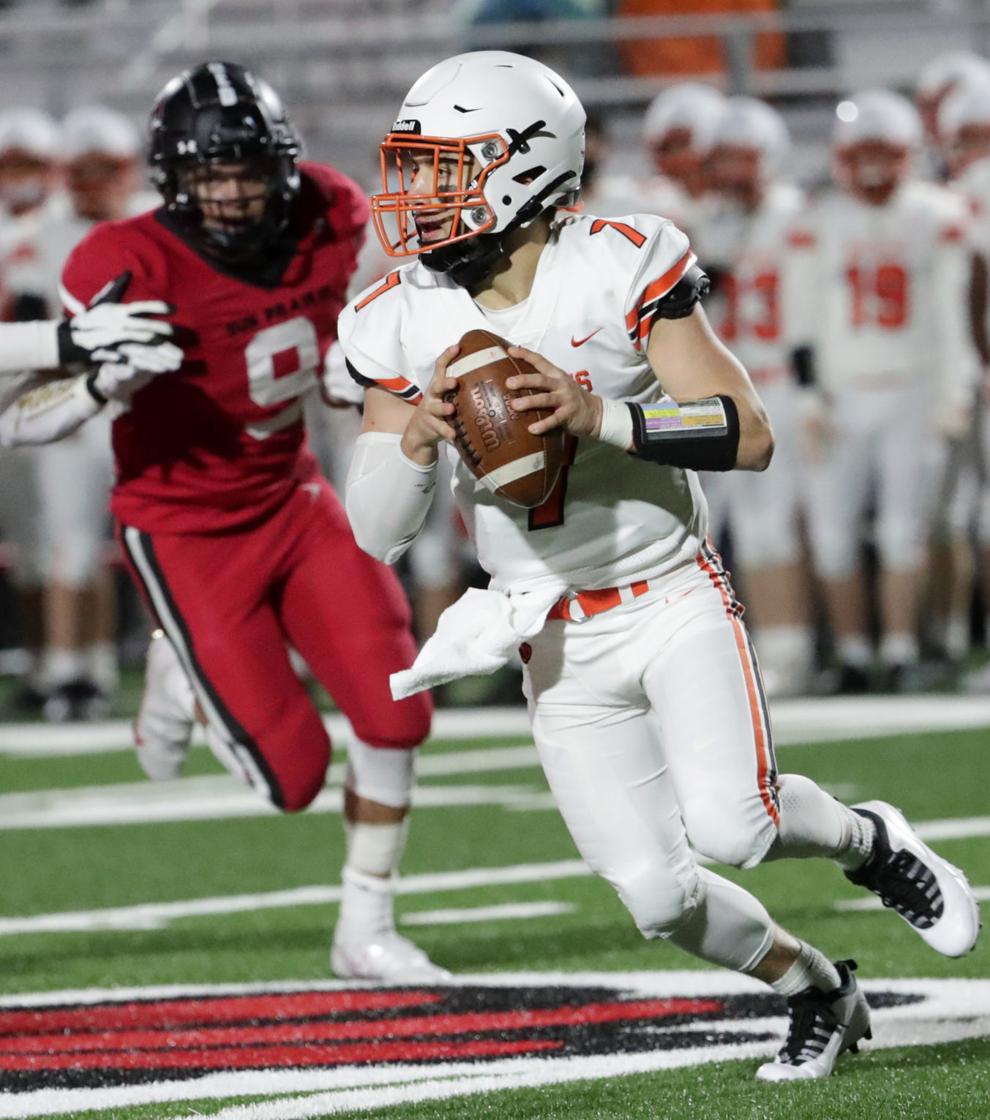 Coach Dave Richardson plans to call on the 5-11, 175-pound Fink to again direct Verona's attack after Fink threw for six touchdowns in the spring season and leads a skill position group that Richardson believes offers numerous run/pass combinations. Fink is among the senior quarterbacks to watch by WisSports.net. His brother, Max Fink, previously was a quarterback for Verona.
Isaac Hamm, sr., DE/TE, Sun Prairie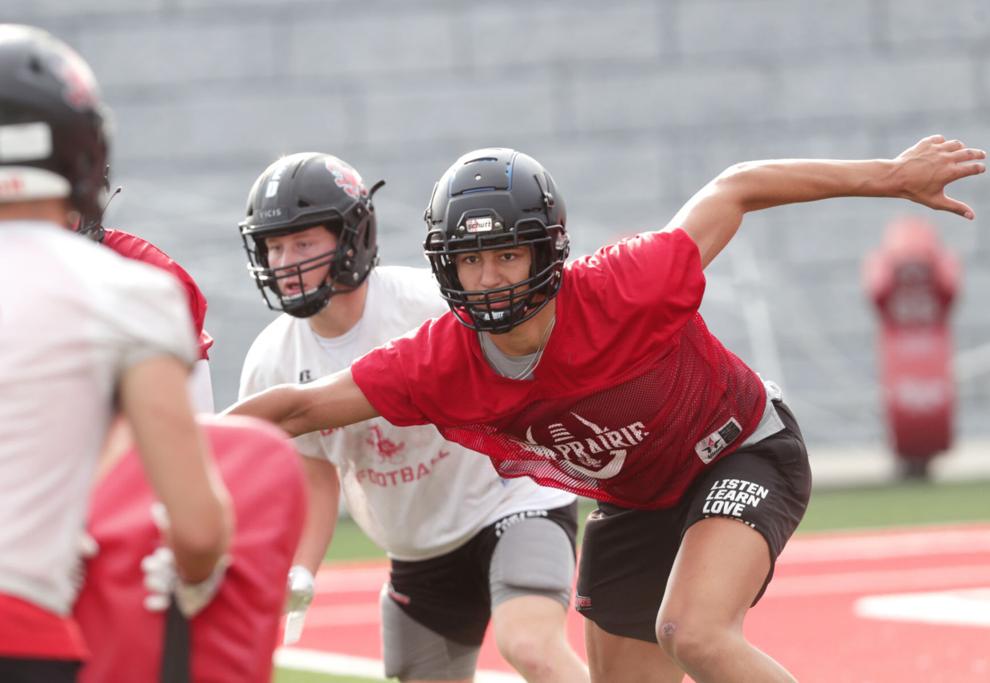 The 6-6, 250-pound Hamm was a first-team selection as a defensive lineman on the Wisconsin Football Coaches Association All-State team and a unanimous first-team choice on The Associated Press All-State team for the alternate fall season in the spring team. Hamm has multiple college offers, with an announced final four of the University of Wisconsin, Penn State, Ohio State and Notre Dame. Hamm had five sacks, nine tackles for loss and five forced fumbles in the spring. He is the top-rated senior defensive player in the state by Rivals.com and was ranked the top senior edge defender and top overall defensive player in the state entering this fall by WisSports.net (and No. 4-ranked senior overall).
Addison Ostrenga, sr., OLB/TE, Sun Prairie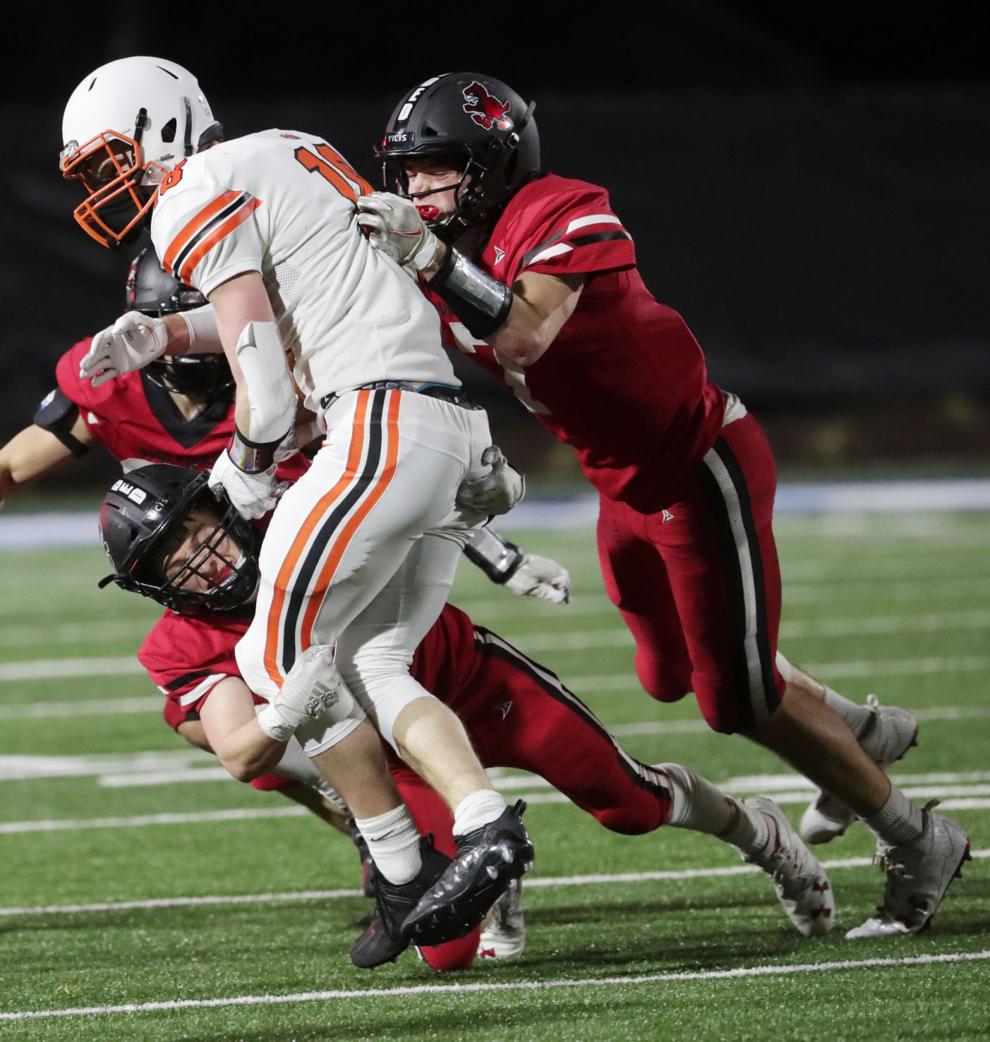 The 6-5, 225-pound Ostrenga, an outside linebacker, was ranked as the No. 2 senior edge defender in the state by WisSports.net (a No. 12 senior overall), giving Sun Prairie a formidable duo alongside Hamm. Ostrenga, who also plays tight end, originally committed to Iowa for baseball but since has committed to the Hawkeyes for football. He was a WFCA honorable mention All-State pick.
Evan Malcore, sr., OT, Sun Prairie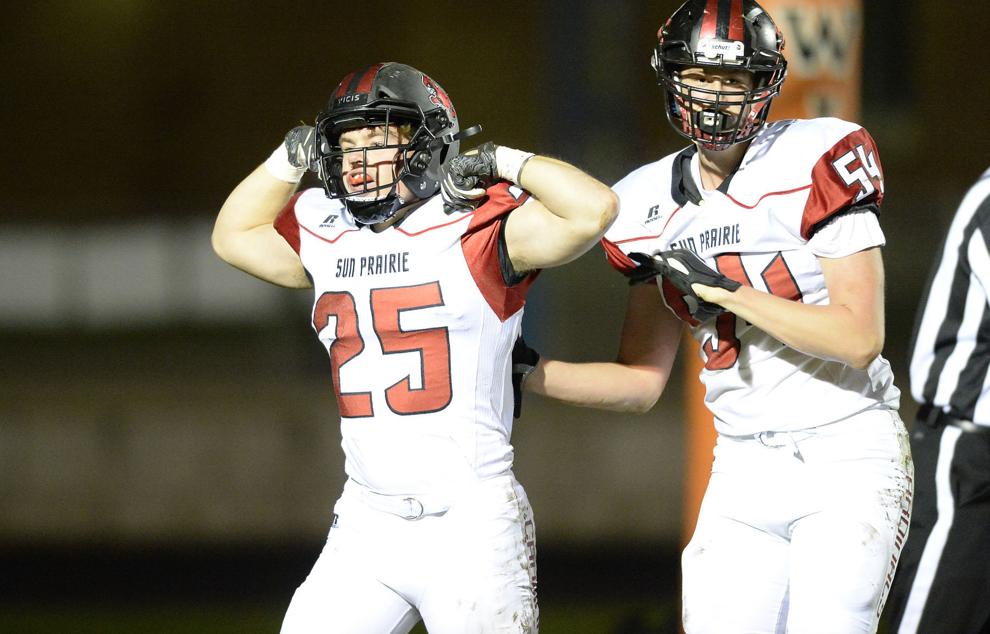 The 6-7, 275-pound Malcore, who plays left offensive tackle, has committed to Northern Illinois. He was selected for the WFCA All-State first team and was an honorable mention choice on the AP All-State team for the spring. He was ranked as the No. 9 senior offensive lineman in the state and No. 20 overall senior by WisSports.net.
Michael McMillan, sr., DB/WR, Sun Prairie
McMillan can play multiple positions, including defensive back and receiver. He is a strong player on the back end of Sun Prairie defensive coordinator Tim Bass' aggressive defense. McMillan was rated as the No. 9 senior defensive back in the state (WisSports.net).