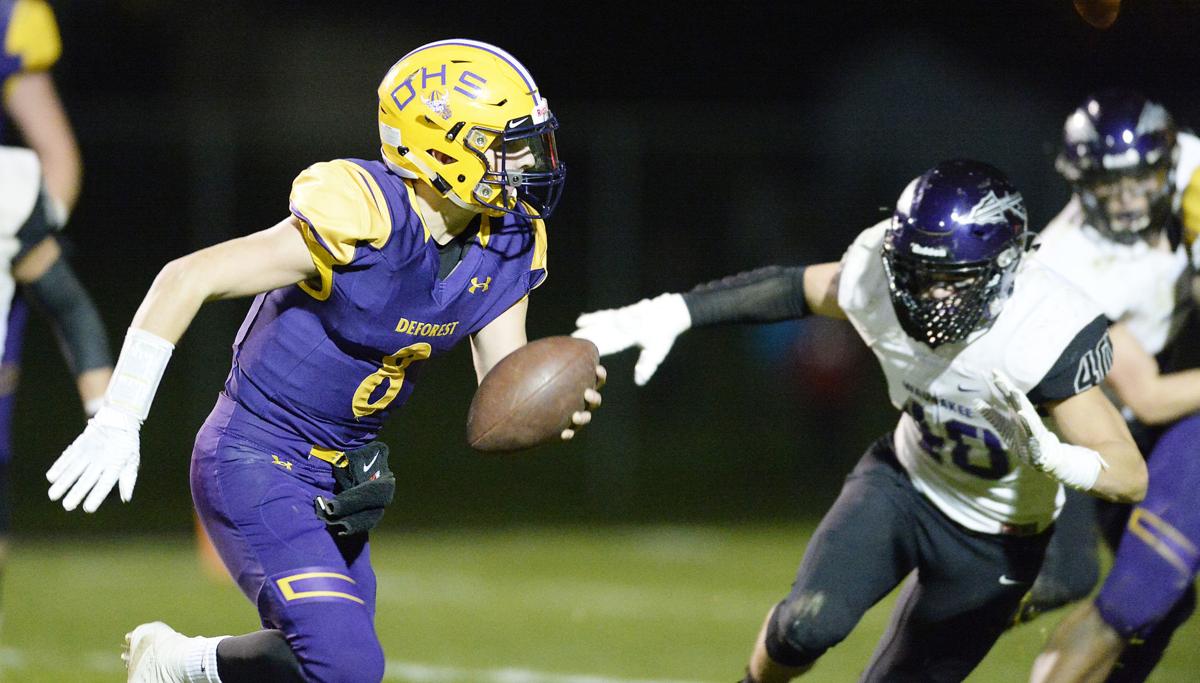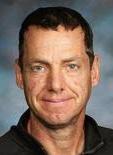 Mike Minick's decision to step down as DeForest football coach after this season became public knowledge last month, days prior to the Norskies' regular-season finale against Badger North Conference rival Waunakee.
After 20 years coaching DeForest, Minick knew he'd miss it. But he also said he was excited to focus on his team and enjoy the ride — seeing just how far the Norskies could take their postseason run.
Minick and the undefeated Norskies have taken it all the way to Camp Randall Stadium.
Minick's final game comes at 10 a.m. Friday when DeForest (13-0) meets Menasha (12-1) in the WIAA Division 3 state championship game.
After defeating Waunakee for the Badger North title, DeForest has won four playoff games, including Friday's 14-9 semifinal victory over New Berlin Eisenhower.
And for the first time since finishing as Division 2 runner-up to Kimberly in 2007, Minick and DeForest are back in a state title game.
Minick, as is his manner, deflected a question away from himself and toward his team and its 22 seniors when asked what it means for Minick and the Norskies to reach the state championship game.
"It means a lot to our team," Minick said. "Our seniors have worked hard to be in this spot. I think they are deserving. They are a really great group of kids. I'm just really proud of them. We are fortunate enough to be here. But again I think they have worked to get to this point. Sometimes, you need things to kind of line up and they have to get us to Camp Randall."
The Norskies, led by coach Jerry Roelke, won the Division 4 championship in 1982. They defeated Oconto Falls 52-24 in the first year the title games were played at Camp Randall.
It was the last of three consecutive appearances for DeForest in the 1980s and the program's lone title. The Norskies lost to Mosinee 19-17 in Division 4 in 1980 in Stevens Point and again to Mosinee 26-20 in Division 4 in 1981 at Monona Grove.
Roelke, who also served a tenure as Norskies' athletic director, died Oct. 8 at age 77.
You have free articles remaining.
"It's been an emotional roller coaster with coach Roelke passing away this year," said Minick, a former standout player for DeForest who played on the 1982 title team and was an assistant on Roelke's staff prior to succeeding the longtime Norskies' coach. "(He was) somebody I admired deeply and somebody that was a father figure to me and many other kids, as many coaches are. We miss Coach. Just a tremendous man, a leader, and he did things the right way. We just admire him. We are always thinking about him a lot around here.
"It's been a fun year. But I decided a couple months ago, actually a little longer than that, that this would be my last year. We let the kids know and they knew about it early. So, we just talked about `Let's go out and have a great year and see what we can do.'''
Minick praised the work his staff, including offensive coordinator Matt Kimmes and defensive coordinator Matt Koslowski, has done this season.
Underclassmen have played key roles, but DeForest is powered by a senior class that describes its bond as a brotherhood and includes Wisconsin Football Coaches Association All-State honorable mention selections in quarterback Trey Schroeder, offensive lineman Colby Hartig, defensive end Cole Yocum and outside linebacker Alex Endres.
The left-handed Schroeder and senior receiver Lane Larson, who was the Badger North Offensive Player of the Year, have a strong passing connection that began in youth football.
"We have a group of seniors that have kind of led this team to where we are today," Minick said. "Just really good leadership from that core group."
Menasha football coach Jeramie Korth, who led Menasha to the 2014 Division 2 title, said a senior-laden team playing its final game presents a unique challenge.
"Those are tough teams to go against," he said, adding: "You always know you are going to get their best."
Minick said Menasha offers numerous challenges due to its size, speed and athleticism.
"We are very impressed with their team and how they are coached and what they do schematically," Minick said.
Friday's games will feature the Badger North's top two teams. The Division 2 championship game between Waunakee and Brookfield East follows the DeForest-Menasha game.
"It speaks volumes about the conference," Waunakee coach Pat Rice said. "And, hopefully, we both show up and play well."
Said Minick: "I think it's pretty neat to have two teams from your conference playing on Friday. (Waunakee is) a great program, a great team. So, we have a lot of respect for them and what they do. It's always been a great game between us and them. It says a lot for our conference, I think. I wish them the best Friday, also."