Aaron Mack vividly remembers where he was for the dramatic ending to his final high school baseball game in the spring of 1996. 
Mack, then a senior shortstop for Madison East competing in a postseason game at DeForest, watched the flight of the baseball and knew the game was over.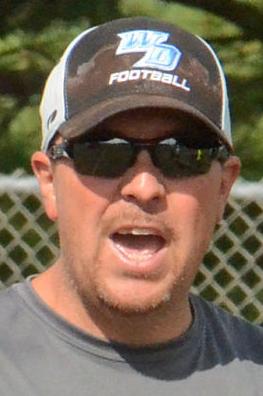 He crouched down at his infield spot, the tears beginning to flow, as the walk-off homer in the bottom of the eighth inning gave the host Norskies the victory.
In the summer of 2020, the 41-year-old Mack will return to DeForest, eager to make more memories – hopefully positive ones that, this time, might bring tears of joy.
Mack, the current athletic director at Wisconsin Dells, was named last week as the new DeForest football coach.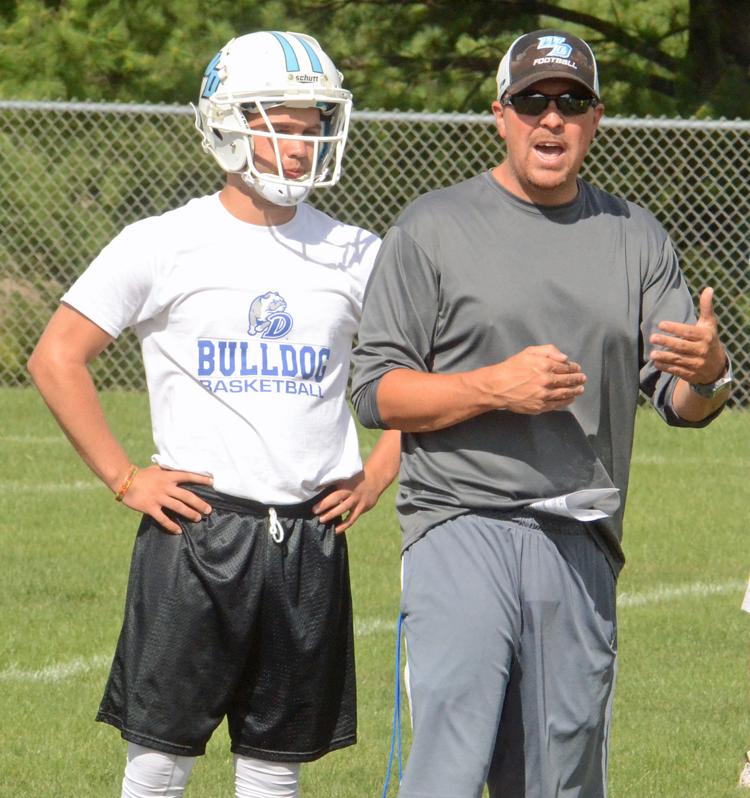 He will take over for Mike Minick, who retired after 20 years as coach – going out on top after the Norskies pulled out a last-minute 8-7 victory over Menasha in the WIAA Division 3 state championship game last fall.
And, coincidentally, the season opener for DeForest and its new coach, 1996 Madison East graduate Mack, is an Aug. 21 non-conference home game against the Purgolders.
"It's the circle of life," Mack said in a phone interview, adding: "It's crazy that these things keep coming up, tying together my high school and coaching careers, and that I will be coaching against my alma mater in football."
In addition to baseball, Mack played quarterback at Madison East for Wisconsin Football Coaches Association Hall of Fame coach Wayne "Knobby" Kelliher and also played basketball. 
Mack then played football and baseball at UW-Stevens Point, and continued in those sports after transferring to UW-Platteville.
He served as a volunteer, a graduate assistant and quality control coach for the University of Wisconsin from 2003-007, including working for head coaches Barry Alvarez and Bret Bielema and with then-assistant Paul Chryst, now the Badgers' head coach.
Mack enjoyed success coaching high school football at Iowa-Grant (starting in 2007), New Berlin West (starting in 2010) and Wisconsin Dells (starting in 2012) – building programs and seeing playoff action at all three places.
Mack began his duties as Wisconsin Dells' athletic director in 2012, was head coach for three seasons of football (including with his father, Jeff, on staff) and later served as an assistant and also has taught classes at the school.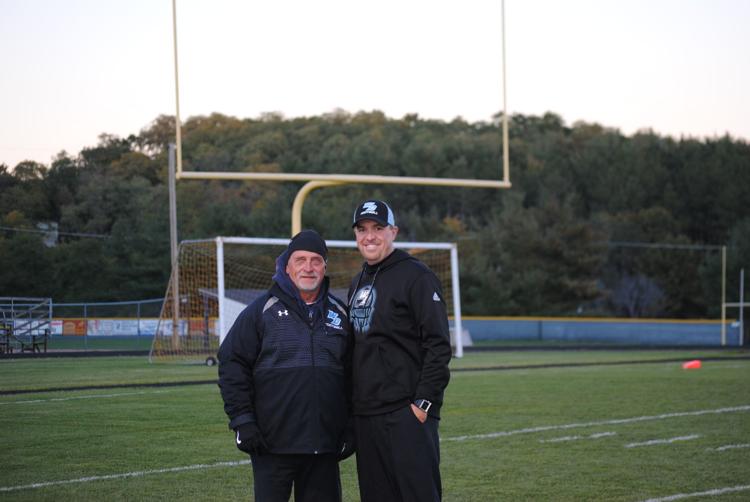 He said he enjoys both the administrative and teaching parts of his job in Wisconsin Dells, but had a desire to get back to the teaching and coaching combination.
"I think it's a better fit," he said.
So, Aaron and his wife, Meghan – who have two children, 3½-year-old Grayson, and 1½ Brecklyn -- decided they wanted to relocate closer to the Madison area and targeted several school districts.
The DeForest football job intrigued him.
"I think there really were three things," he said. "The first thing was the makeup of the kids. They have smart, tough, reliable kids. Second, they have had a ton of success, which is a credit to coach (Jerry) Roelke and coach Minick, and they have a lot of talented assistants. ... The last one is the community and the parents there. They are supportive in a positive way. I want to keep working to sustain the culture and success. They have a good youth program in place."
Roelke, who passed away in October, was DeForest's longtime coach before Minick, an assistant on Roelke's staff, took over for his lengthy run as coach.
Mack said he plans to give Minick the option to remain involved with the program, saying he wanted to extend that gratitude and respect toward Minick. Mack also said he hopes to maintain coaches from Minick's staff.
"We are excited to have Aaron Mack leading our football program," DeForest athletic director Mike McHugh wrote in an email. "Aaron is a polished individual with extensive leadership skills and a proven background as a coach."
Mack said he believed he is adept at building relationships and having the ability to motivate and lead. He said taking over a successful program, notably one coming off a state championship, is a challenge.
"It is a positive challenge," he said.
Mack, whose contract in Wisconsin Dells goes to July 1, said he and DeForest school district officials still were working on a teaching assignment for him. 
For now, he continues his work as Wisconsin Dells athletic director. That includes dealing with what will happen to the spring sports season in the state – a season that hasn't started due to the COVID-19 coronavirus pandemic.
Mack acknowledged he wasn't optimistic about the spring sports season being held.
He said he believed a decision will need to be reached in the next two weeks to begin season practices by April 26 to May 1, or else the spring sports season likely won't be salvaged.
He said WIAA and school officials are doing everything they can to have a season, but that more important factors, such as public health, take precedence.
Get in the game with our Prep Sports Newsletter
Sent weekly directly to your inbox!