The WIAA state cross country meet is Saturday at the Ridges Golf Course in Wisconsin Rapids. Both the boys and girls races are 5,000 meters.
The boys will run first: Division 2 at noon; Division 1 at 12:35 p.m.; and Division 3 at 1:10 p.m. The girls' schedule: Division 2 at 1:45 p.m.; Division 1 at 2:25 p.m.; and Division 3 at 3:05 p.m.
Twenty teams will compete in Division 1 and 16 each in Divisions 2 and 3, plus the top five finishers at their respective sectionals who weren't on qualifying teams.
The award ceremony for teams and individuals this year is scheduled for after the final race, beginning about 3:20 p.m.
The WIAA uses GoFan Ticketing for all digital and cashless tickets. Admission is $9 plus online fees for adults and students. All tickets must be redeemed on a mobile device, according to the WIAA. To purchase tickets, go to the WIAA website: https://www.wiaawi.org/Tickets.
Here are three things to know:
Pansegrau, Cardinals seek top spot
Middleton's Lauren Pansegrau won the girls title at the state meet during the WIAA's alternate fall season last spring in Janesville, claiming first in 17 minutes, 7.3 seconds, the fastest 5,000-meter time in girls meet history.
Michigan commit Pansegrau, a senior, goes after the Division 1 championship after winning the Big Eight Conference and DeForest sectional titles. "Her big goal, obviously, is to win state," Middleton girls coach Alexa Richardson said.
Pansegrau's teammate Zaira Malloy-Salgado, Oregon junior Dasha Vorontsov and Monona Grove freshman Mackenzie Babcock are among other top area runners in Division 1.
Middleton, which is top-ranked in the Wisconsin Cross Country Coaches Association poll, won the alternate fall season state title and is pursuing the Division 1 title this fall. The Cardinals turned in a strong sectional performance, with its top five runners in the top 10.
Richardson said the past several weeks have been difficult following the death of three students — including senior Evan Kratochwill, a member of the boys cross country program — in an Oct. 2 car crash.
"We've had a hard three weeks after that car crash," Richardson said. "I know a couple of our girls were close to Evan and got about 10 hours of sleep that week."
Seventh-ranked Madison West, No. 13 Oregon, No. 14 Sun Prairie and No. 18 Beaver Dam (the Slinger sectional winner) are among area teams looking to challenge in Division 1. Oregon, second at last spring's alternate fall state meet, won the Wales Kettle Moraine sectional Saturday.
"This year, on paper, it's very clear that Middleton is head and shoulders above the field," Madison West girls coach Cory Hayden said.
Middleton's Ward leads D-1 boys runners
Middleton senior Griffin Ward, who won the Big Eight and DeForest sectional titles, leads area runners into the Division 1 boys competition. Ward finished second at the state meet during the alternate fall season last spring.
The area should be well-represented at the front of the Division 1 race, with Sun Prairie's Mateo Alvarado Venegas, Stoughton's Jayden Zywicki, Sauk Prairie's Jack Boerger, Madison West's Zach Temple, DeForest's Isaiah Bauer and Verona's Aidan Manning among those expected to be in the mix.
One of the area's top runners, Oregon senior Yordanos Zelinski, didn't compete at the Badger West Conference meet and sectionals and didn't advance to state. Asked about Zelinski's status before sectionals, Oregon boys coach Erik Haakenson replied he wasn't able to provide any details.
Top-ranked Mequon Homestead enters as the favorite, with ninth-ranked Middleton (DeForest sectional champion), No. 12 Madison West (Big Eight champion) and No. 16 Sun Prairie (second at the alternate fall state meet last spring) advancing to state.
Like with its girls team, Middleton boys coach Brian Finnel said his team was greatly affected by Kratochwill's death. He said that plus illness hampered Middleton in recent weeks prior to the winning performance at sectionals.
Shorewood, Dodgeville-Mineral Point and Green Bay Notre Dame qualified teams that are highly ranked and top contenders in both the boys and girls races in Division 2.
Ninth-ranked Lakeside Lutheran and No. 11 New Glarus/Monticello qualified for the Division 2 boys race; No. 13 New Glarus/Monticello, No. 14 Watertown Luther Prep (led by sophomore Jemma Habben) and No. 16 Deerfield/Cambridge qualified for the Division 2 girls race; and sixth-ranked Poynette qualified for the Division 3 boys race.
Mount Horeb's Joseph Stoddard, Lakeside Lutheran's Cameron Weiland, Deerfield/Cambridge's Zach Huffman are expected to factor into the Division 2 race and Belleville's Carter Scholey in the Division 3 race.
High school girls cross country preview: Madison West's Genevieve Nashold among 10 runners you need to know this season
Abigail Minning, jr., Lakeside Lutheran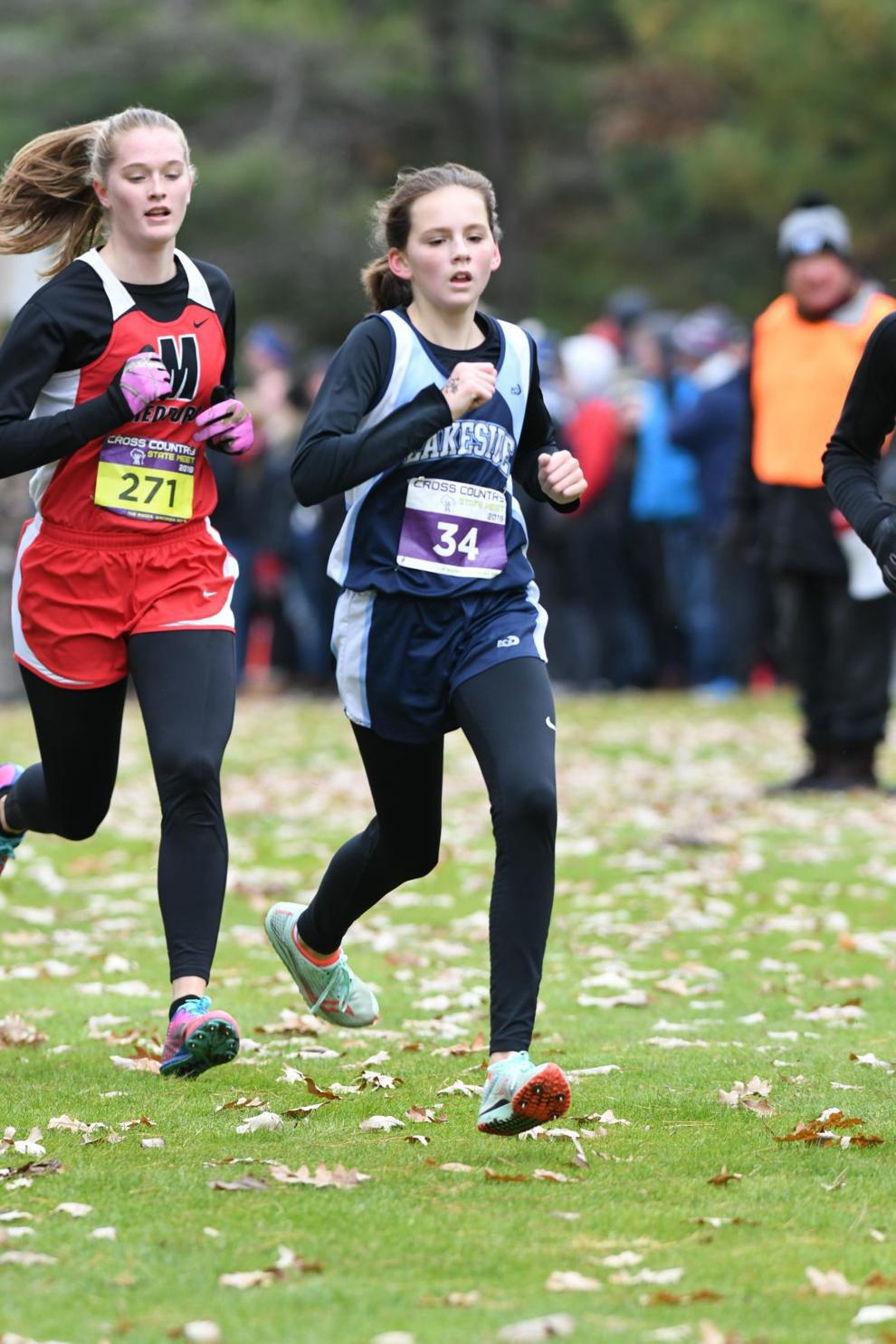 Minning is a two-time WIAA state championship individual qualifier in cross country and a 2019 first-team all-conference performer in the Capitol Conference. She also ran a personal best time of 5:41 in the 1,600-meter run during the 2021 track season.
Genevieve Nashold, sr., Madison West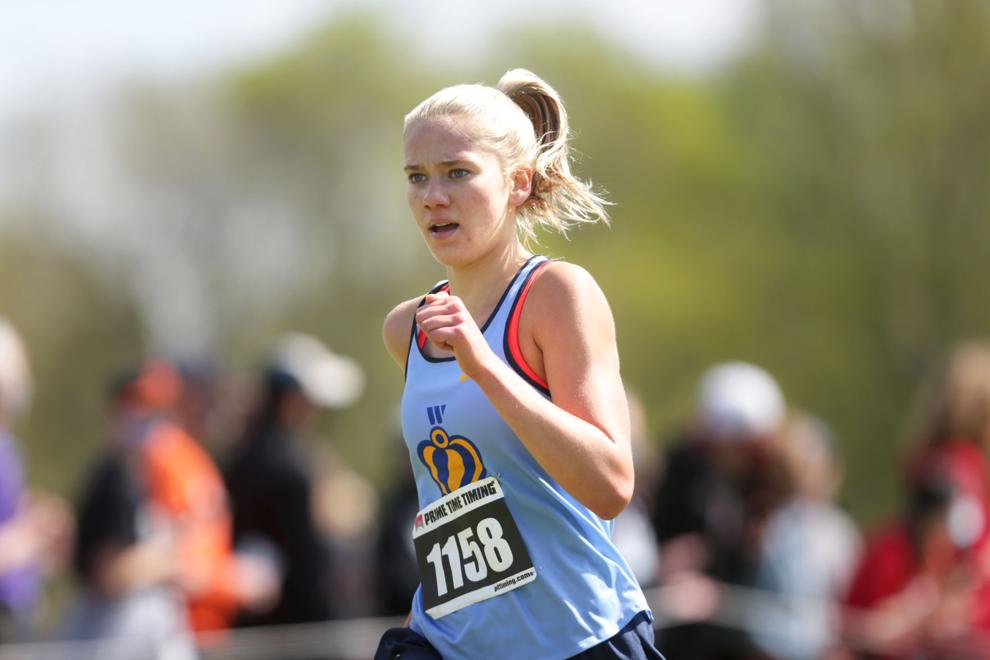 She's the 2018 individual state champion and alternative fall season individual state runner-up last spring in the 5k. As a freshman in 2018, she won Madison West's first girls state cross country championship.
Annika Cutforth, sr., Madison Memorial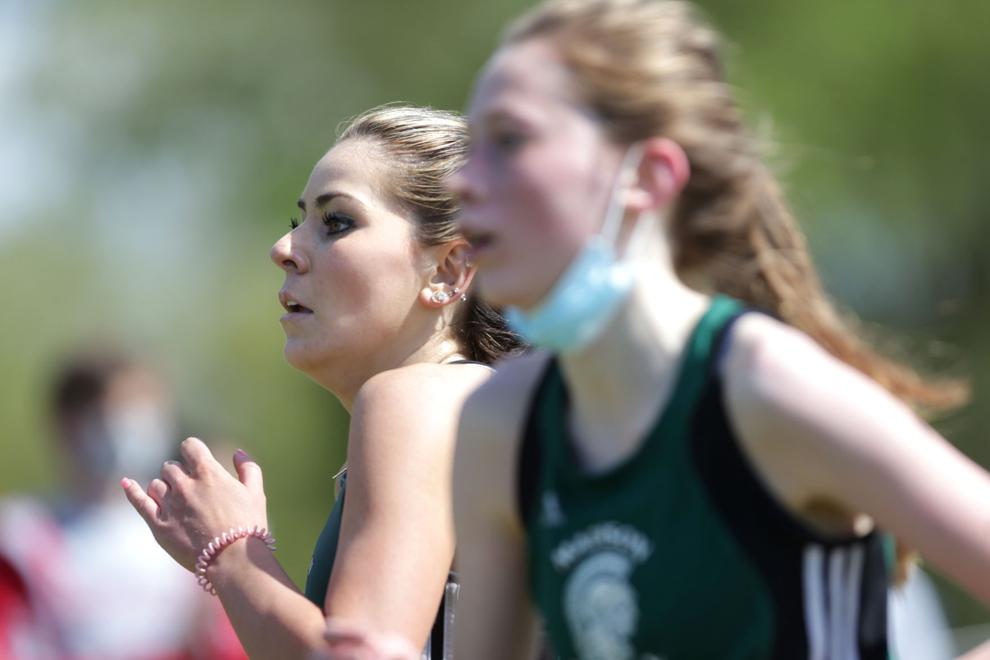 Cutforth ran 19:13.7 and took 10th place individually at the alternative fall state championship meet last spring. Cutforth was able to finish more than 25 seconds faster than she did at the 2019 state championship meet as a sophomore.
Lauren Pansegrau, sr., Middleton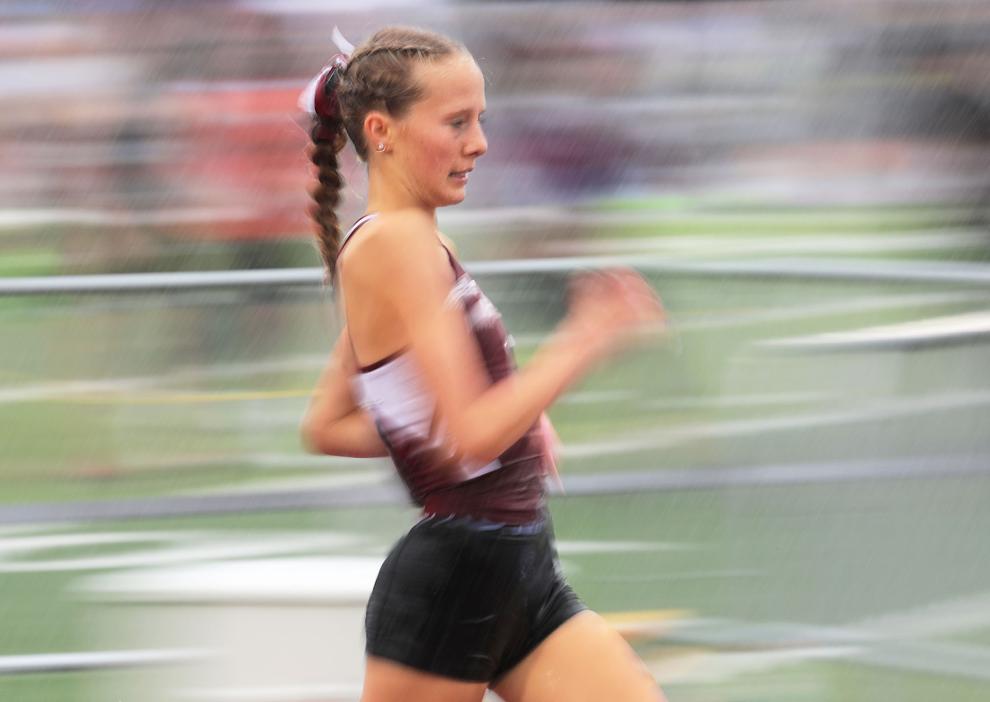 The state champion in the alternate fall state meet last spring and also part of Middleton's team state champion, she set a state record in the 5k run at state with a time of 17:07.3. Pansegrau also ran sub-17 minutes in the 5k run at sectionals, becoming the first high school girl in state history to do so.
Zaira Malloy-Salgado, jr., Middleton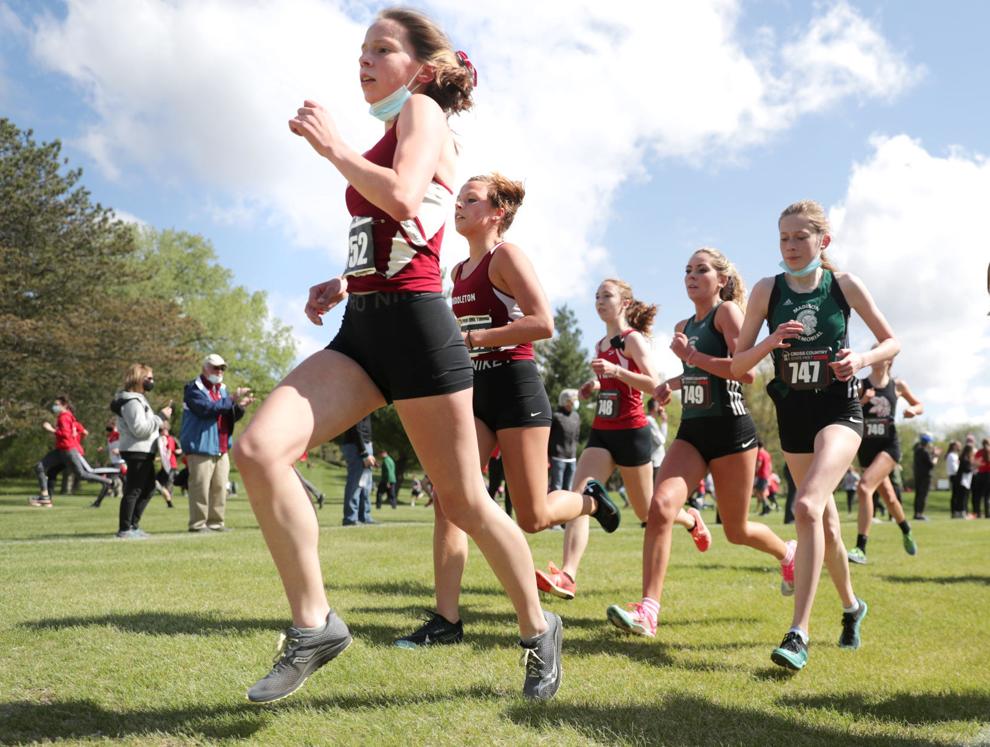 As a sophomore, Malloy-Salgado took third place in the spring state championship meet with a time of 18:45.3, making her the highest-placing underclassman at the meet. Malloy-Salgado also took 11th in the 3200-meter run at the 2021 state track and field championship meet.
Mara Talabac, sr., Milton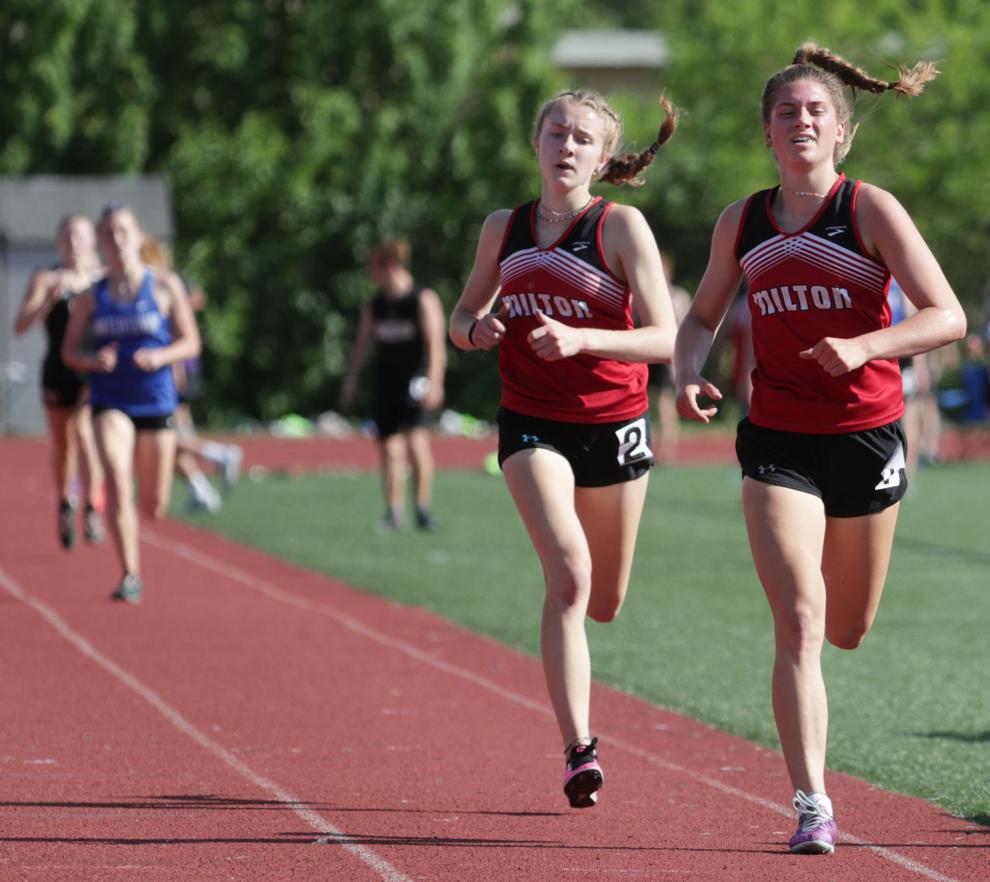 Talabac finished with a time of 19:38.5 and took 14th place at the alternate fall state championship meet last spring, the best time by a Badger Conference runner at the meet. Talabac also took 16th and 22nd in Division 1 in the 1,600-meter and 3,200-meter run, respectively, at the 2021 state track and field championship meet.
Lily Maynard, so., New Glarus/Monticello
As a freshman, Maynard finished with a time of 20:11.4 and took 24th place at the 2021 state championships in the spring. Maynard also helped New Glarus/Monticello to a team state qualification during the spring season where most of the teams they were competing against were Division 1 schools.
Dasha Vorontsov, jr., Oregon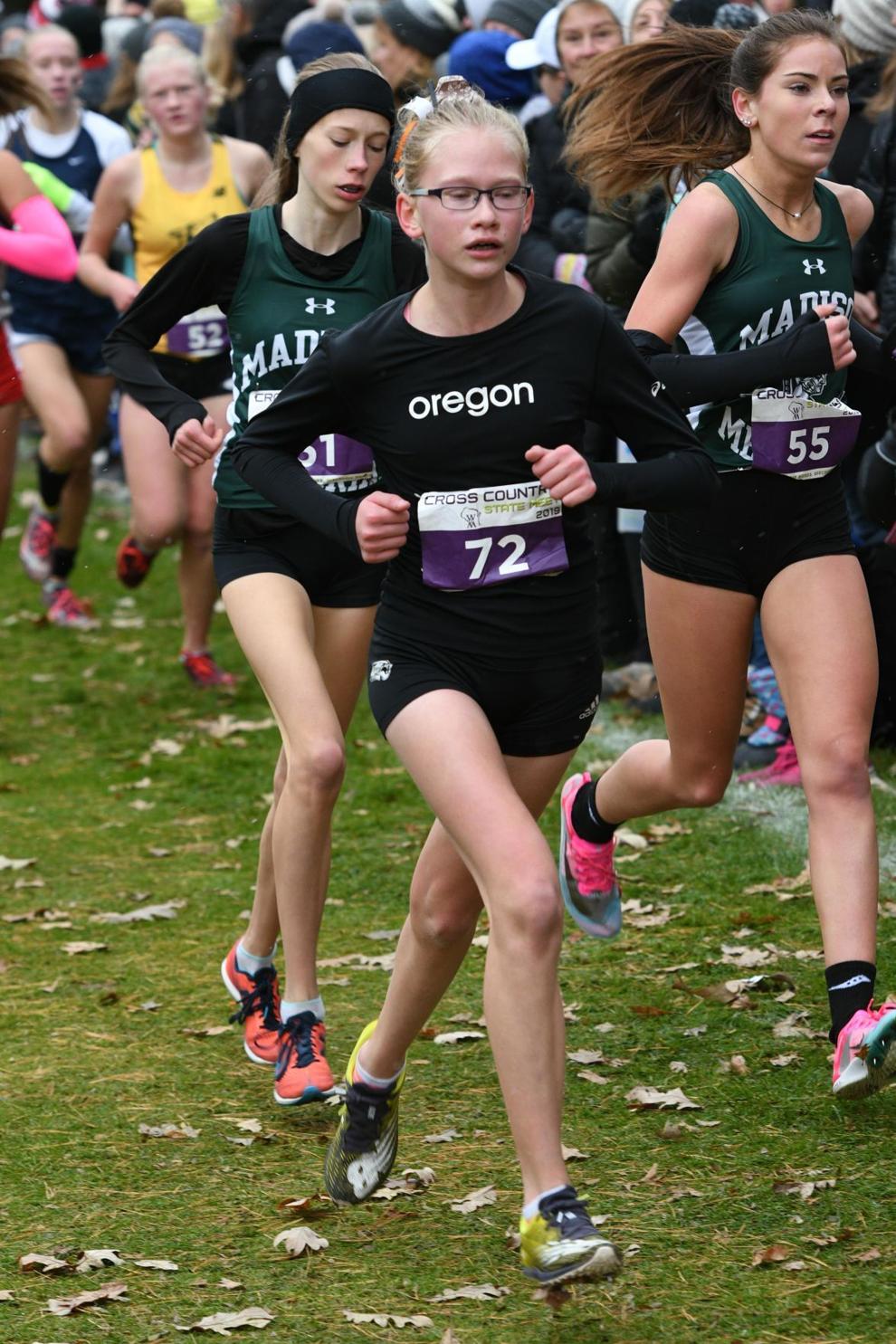 With a personal record time of 18:53, Vorontsov took fifth place individually at the 2021 spring state championship meet as a sophomore. That finish was the best from and Oregon girls runner since 1988.
Catherine Gregg, so., Sauk Prairie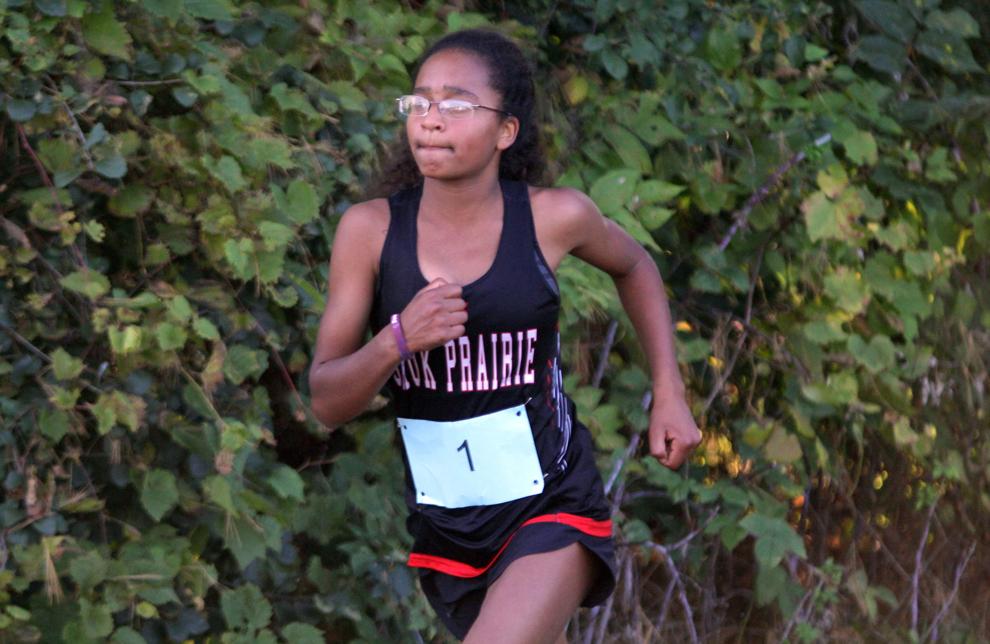 Despite only being a sophomore, Gregg is the current school record holder with a personal best time of 20:21.44 last season. She also won the Badger North Conference championship in the 3,200-meter run during the 2021 track and field season.
Reagan Zimmerman, sr., Sun Prairie
As a junior, Zimmerman took 13th place with a time of 19:33.7 in the spring championship meet. She also qualified for state in the 3,200-meter run during the 2021 track and field season.