A season filled with high hopes for the Madison West boys cross country team opened with a victory at the Glenn Herold Invitational on Saturday in Watertown.
Regents senior Julian Gary was the individual champion and teammates John Lee, Eli Gore, Michael Kuhn and Ryan Reed finished in the top 10.
"I feel we have a lot of potential and a lot of promise," said Reed, a senior who finished 29th as the Regents' top individual at last year's WIAA Division 1 state boys cross country meet in Wisconsin Rapids.
This season, the Regents also will be running with memories of assistant coach Jim McCoy.
McCoy collapsed while running with the team at the end of the first week of practice (Aug. 23) and died Aug. 24 at UW Hospital.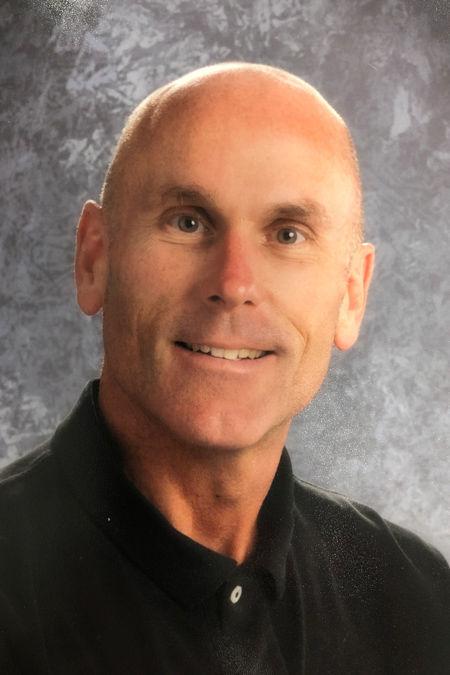 The 61-year-old McCoy found a passion for teaching after working as a lawyer. After moving to Madison, he served as a cross country assistant at area schools, including the past 11 years for Madison West, and taught at West, said his friend, Tom Kaufman, in his 22nd year as the Regents' boys cross country coach.
McCoy was an accomplished runner who inspired his students and student-athletes and became well-liked in the Madison running community. A celebration of his life was held Aug. 25 at Hoyt Park and 250 to 300 people attended, said Kaufman, who knew McCoy for about 20 years.
"He was a wonderful guy," Kaufman said. "He cared so much about everything he did, but particularly the students he taught. He was a special ed teacher; he just turned himself inside out for those kids and for the boys on the cross (country) team. It just occupied him. He gave so much to the kids. He made my life easier (as a coach). But for me, more than an assistant coach, he really was one of my best friends."
McCoy's passing made for a difficult beginning to the Regents' season.
"We addressed it the following Monday and we just said, 'Jim's not going to be here. Hopefully, things that he taught you will inspire you to continue to work hard to achieve to your best,'" Kaufman said. "I told the kids, 'There is no question that this will be a defining moment of the season, but that we are determined to not let it be the defining moment of the season.'
"It's been harder for some of the kids than others. But I think we are moving ahead. Kids are resilient. You just have to charge ahead."
You have free articles remaining.
Register for more free articles
Stay logged in to skip the surveys
That's what Kaufman, his assistants Josh Williams and Eddie Goodman and the Regents are trying to do — with Saturday's Verona Invitational afoot.
After finishing second behind Middleton in the Big Eight Conference and fourth in at the state meet last year, Madison West was ranked fourth in Division 1 in this week's Wisconsin Cross Country Coaches Association state rankings. Big Eight favorite Middleton, the Division 1 state runner-up last year, was top-ranked and Verona stood No. 10.
"I think it's great we are in a competitive conference," Reed said. "It makes us work harder to keep up with Middleton and stay ahead of Sun Prairie, (Madison) La Follette and Verona. So, that really pushes us to see how good we are."
Behind Watertown winner Gary, the Regents' Lee, a junior, finished fifth, followed by seniors Gore (sixth), Kuhn (seventh) and Reed (10th).
"We worked together during the race," Gore said. "We formed packs and paced off each other."
Said Kuhn: "A lot of it is self-accountability — making sure you are doing what you can and everything you can to run fast."
The teamwork, camaraderie and West's cross country tradition are what Reed enjoys about the sport.
"We've set some lofty goals for the team," Reed said. "We want to win state, hopefully, or at least podium. We want to improve upon last year. We have a lot of improving to do, but we know we know our potential. We know what we are capable of and that we could cause some damage at state."
Kaufman's hope every season is for the Regents to qualify for the state meet.
"Some years, the goal is to get to the state meet," said Kaufman, whose program has 69 runners. "My preference is to get there and see if you can compete for a top-five finish. It would be better if you walked away with a mitten-shaped piece of wood (the Wisconsin-shaped trophy). But this is probably as important if not more important — that it be a positive experience for all the kids. … I like to think we are creating lifetime types of habits and positive experiences they can take with them."
His friend, Jim McCoy, likely would think similarly.
"It will be a hole forever," Kaufman said of McCoy's passing. "But we just move ahead. If he thought this would derail the season, he'd be so mad. …. He was a real high-energy guy. He will be missed."