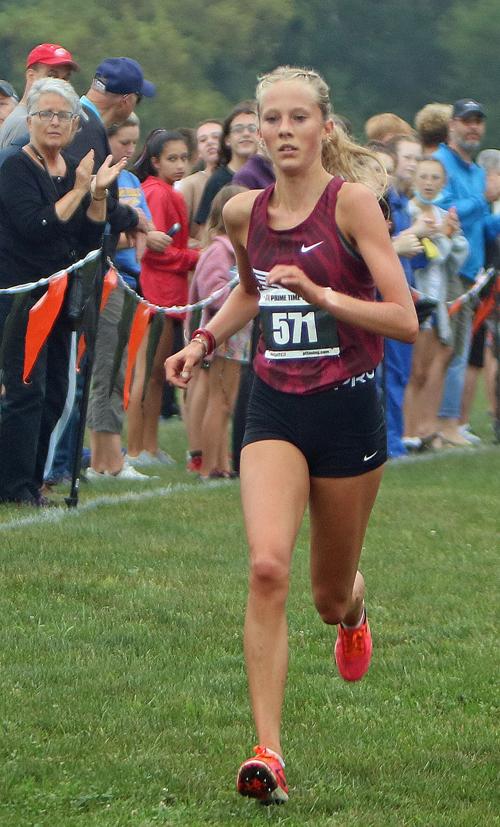 VERONA — Mapping the course from the 2020 high school cross country season in Wisconsin to this season didn't have just one route. There were two.
Some teams competed last fall, had a normal offseason and now are back at it again. Others, meantime, competed in the WIAA's alternate fall season this past spring — an accommodation made for sports programs that couldn't compete at the normal time of year due to the pandemic — had no true offseason because the 2021 track and field season immediately followed and aren't so much back at it now as they are continuing at it.
How big of an impact the two routes converging back into one will have remains to be seen, but what is certain is athletes and coaches are acutely aware of the distinctions — especially those who competed in the spring and have had to pay extra close attention to things in order to avoid overworking their bodies.
"It was kind of different for everyone," Middleton senior Lauren Pansegrau, who won the girls alternate fall championship on May 8 with a state-record time of 17 minutes, 7.3 seconds — well over a minute better than the runner-up time — and who easily won the girls 5,000-meter race at Saturday's Verona Invite by 48 seconds, said of navigating from the spring cross country season to the track and field season to another cross country season, all in the span of five months. "We usually try to take time off after each season, but obviously it was different this year.
"I think we just had a few easy weeks in between and kind of counted that as our off weeks."
And therein lies the intrigue: Training, competition and "off weeks" have blended together so intricately over the last five-and-a-half months — since practice for the alternate cross country season began March 15 — that it's become almost impossible to tell the three apart.
For that matter, like Pansegrau said, the approach has been different from athlete to athlete and place to place such that there isn't necessarily a right or wrong way.
Some like it hot
Take Pansegrau and her teammate on the Middleton boys team, Griffin Ward, for example.
Not only did they both run in the spring and then during the track and field season, they also left for Colorado immediately after track and field for a three-week "high altitude training camp."
What that meant is that they couldn't take a break in late June — the Division 1 state track meet was June 26 — and early July like a lot of their peers. Instead, they were still hard at work.
Complicating matters was that when they returned there wasn't a big window of time to take a step back because cross country practice was set to begin again Aug. 16.
"We both took around a week off," said Ward, who took second in Saturday's boys 5K and also was second at state in the spring. "We didn't want to completely take away the training that we gained from the high-altitude camp, but we also wanted to recognize that we needed time off from the long season — the back-to-back seasons."
Clearly, both felt good Saturday at Verona. 
But they're also confident that the approach they've taken — listening to their bodies but not overreacting out of an abundance of caution — is going to work for them come conference, sectionals and state time.
"I think we both feel like we're pretty fit — especially right after the camp, we felt really fit coming back home," Ward said. "Taking a week off obviously is going to take away a little bit of the fitness, but I think right now we both feel pretty fit.
"We don't want to ruin that for later in the season."
Some like it cold
Madison Memorial's Annika Cutforth took the opposite approach as the Middleton duo. The senior, who took seventh in the girls 5K at Saturday's invite, decided to sit out the track and field season after taking 10th at the alternate fall state meet.
Rather than let her competitive spirit guide her, she listened to another voice.
"My body just needed the rest after that," she said, adding that the fact she was nursing a minor sprained ankle also played a part in the decision. "So, I took pretty much all of June off, and then I started training for cross."
Now that she's back at it, Cutforth thinks the time off was worth it.
"Definitely," she said. "As a cross country runner, it's really important not to overdo it and over-train, especially in high school. So truly, I just think about getting in the base mileage over the summer and then trusting my coaches in the fall, with their training.
"And then really focusing on putting the hard efforts out on the races."
Cutforth does, however, know that just because the longer break worked for her doesn't mean it's the best way for everyone else.
"I think there were a couple girls on our team that were new to the team and kind of decided, 'I'm just going to take the track season off.' But I know a lot of people also went straight into track, and it worked out for them," she said. "I guess we'll see how it plays out this season, but I think it's kind of individual."
Some are in between
Verona senior Aidan Manning, who edged out Ward by six seconds for first place in Saturday's boys race, didn't do the high-altitude training camp like his peers from Middleton.
But he didn't sit out the track season like Cutforth, either.
His approach to the chaotic last five-and-a-half months of running has been sort of a mix of the two.
"From spring cross country to track, I only took a down week, which is probably 40 to 50 percent of my mileage. So that was my break, where we usually get two active rest weeks," he said. "So I came off (cross country) with basically no rest and then had to deal with that super (late) season for track, that went into summer.
"That took a big chunk of cross country summer training, and then I had to take another two weeks because my coach wanted me fully healthy for this season. So I took two weeks almost completely off — did some active rest, where I went in three times a week for less than 30 minutes."
It wasn't until mid- or late July that Manning began training for the fall.
Whatever he did — or is doing — it worked Saturday. He crossed the finish line, was congratulated by a few people and within minutes — maybe not even that long — he looked as though the only strenuous thing he'd done was a few jumping jacks.
He certainly didn't look like he'd just run 3 miles at max effort.
"I think it's just that we do so many high-intensity reps where we have anywhere between a minute to a three-minute rest, so I think I'm just used to being super dead and then having to go run another rep," he said. "That's probably why."
Like the others, Manning won't know until later in the season if the approach he has taken is the right approach for him.
But so far so good — and he thinks it will remain that way, too.
"I feel completely fine," he said. "Every workout's really good. We're doing all the little things to keep me healthy like sleep, nutrition, stretching every day, so I'm keeping myself healthy.
"I like to say, your seasons build on top of each other. So if you start in eighth grade, your seasons keep building and get better and better. So I think that definitely helped — I don't think it would be any different if (last season) was in the fall, because you'd still have to take those two weeks off and then start training again. Maybe a little bit more mileage, but I don't think anything's different."
Coaches' take
For the ones tasked with keeping their finger on the pulse of not just one or two runners but a whole team of runners, things are a little more complicated.
There's not one uniform approach that works for everybody, especially dealing with a range of ability that runs from elite to just getting started.
But there is one common approach spring coaches seem to be following this fall, and that's to err on the side of caution when it comes to this August and September stage of the season.
"We'd rather come into the season undertrained than over-trained, because you can't unbake a cake," Madison West girls coach Cory Hayden said. "We can't undo things if they're already toward the razor's edge. But if they have room to grow, that's great. So our big stress over the summer was, 'Do less, start later and don't panic about it — trust that you've been doing this long enough that it's going to come back.'
"And if the first few weeks of the season are harder than normal, we'll take that rather than being so close to out of gas at the end of the season."
Added Middleton boys coach Brian Finnel: "If they took the break that they were supposed to — and most told me that they did, or took even longer because we had the back-to-back seasons — they should be feeling pretty good and pretty, I would say, normal."
Finnel did point out that, while the alternate cross country season and the regular track and field season ran back-to-back, cross country started in mid-March about the same time as track and field would have normally started. So the two overlapping — which they did briefly in late April and early May — only added a couple weeks to the equation, on the back end of the track and field season.
About the only consequence of the three seasons running in succession, Finnel said, is that because of the little break that was necessary in July, runners have slightly less base to start this fall season than they ordinarily would if they were logging more miles throughout the summer.
Other than that, he thinks things are just fine.
"The kids, honestly, are more fit," he said.  
Finnel did acknowledge that things are different from runner to runner, though — the Cardinals' two elite runners returning from camp in Colorado so late in the summer, case in point.
As such, he's making sure to keep a watchful eye on things, probably even more so than he otherwise would.
Same goes for Hayden, whose Regents girls squad took second (67 points) behind Middleton (41) Saturday, both well clear of third-place Whitefish Bay (162).
"We could potentially look case by case with individual athletes and maybe hold them out of some races in the next few weeks, if we feel like, 'You're really looking sharp, and we don't need you to be that sharp quite yet,'" he said. "But that will be case by case, it won't be a blanket to the team where we're going to hold our whole varsity out.
"But we're also in a situation where we're super deep. This JV race we're about to have is going to be loaded for us, so holding out some other runners would also give us the opportunity to let some upcoming runners run varsity races early in the season, which will help us in the long run."
'Normal this year'
Regardless of the route taken — last fall to this fall or this past spring to this fall — the destination is the same: A normal, uninterrupted, unchanged 2021 high school cross country season.
No more multiple waves at meets to reduce the number of runners in a given race, a measure taken last season to reduce the potential spread of COVID-19 among athletes.
No more finishing one race in first place only to see if that time would be good enough for first place after the next race — or next two, three, or even four races — were complete.
And no more regular season and alternate season.
Just big meets, team tents all over the place and music blaring — making the venue look like a carnival and not a cross country course — warm-ups, cool-downs, and all the other traditions and routines that make cross country such a unique sport.
Baraboo junior Daniel Yesipovich, who took 58th in Saturday's loaded field and whose Thunderbirds competed last fall, is happy things are back to the way they used to be.
"I worked as hard as I can this summer and I did whatever it takes to be the top guy," he said of the one goal pretty much every runner shares, "and that's what I'm going to keep on doing."
"It feels really special," Cutforth said. "Our team is just so grateful to have the opportunity to toe the line again.
"It feels normal this year, and that's something you're not normally grateful for."
Photos: Verona Invite cross country
Paul Treiber, Henry Johnson, Eli Pettit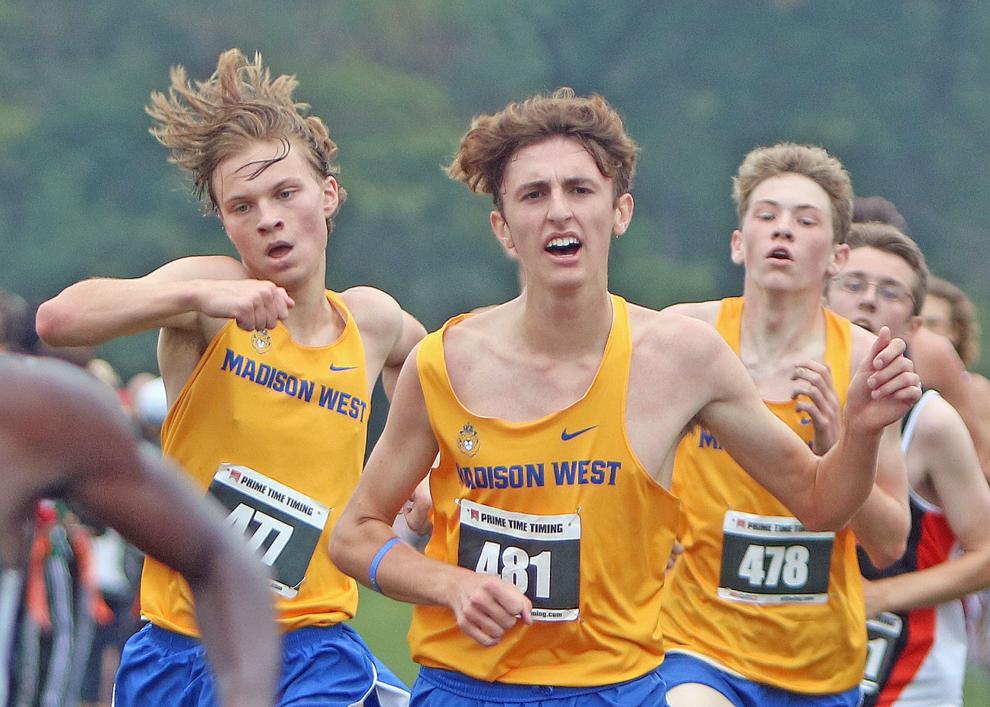 Aidan Manning, Griffin Ward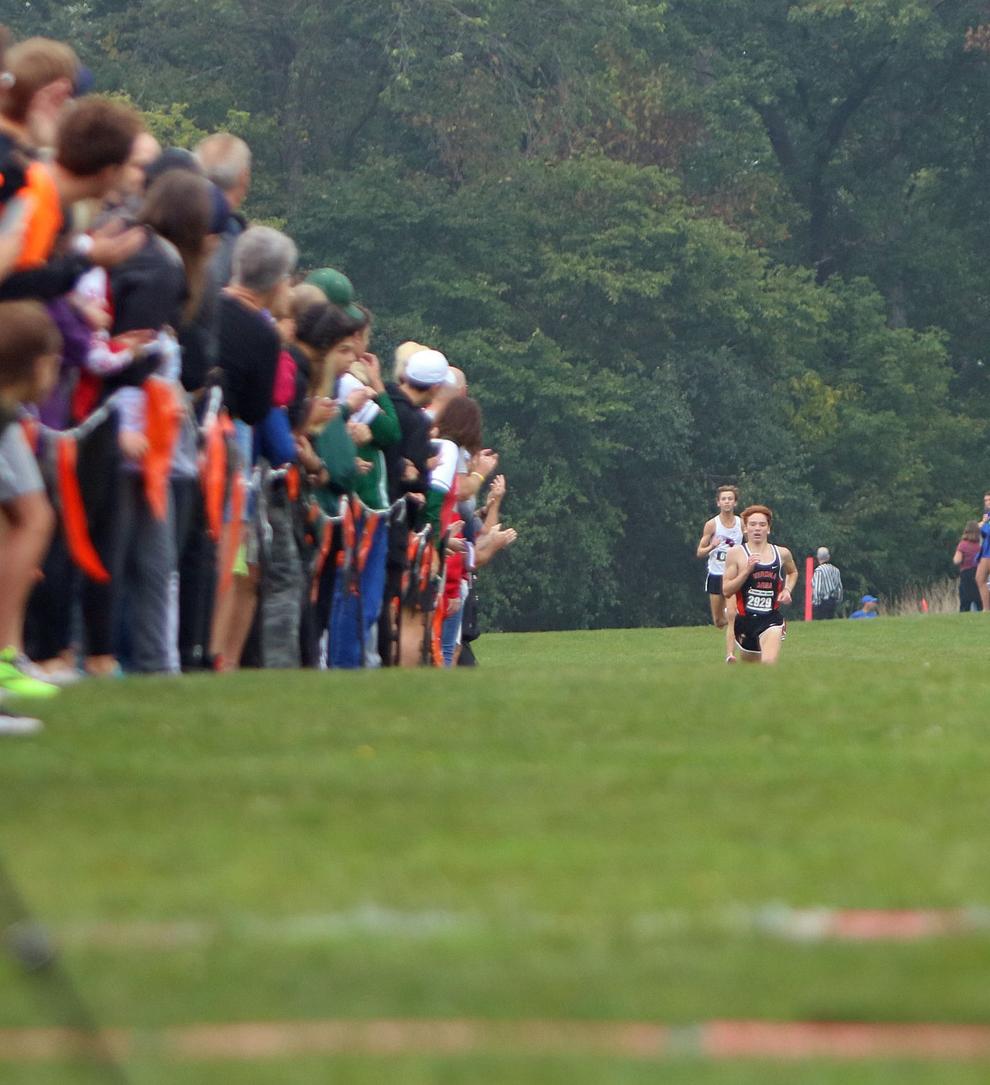 manning photo 9-4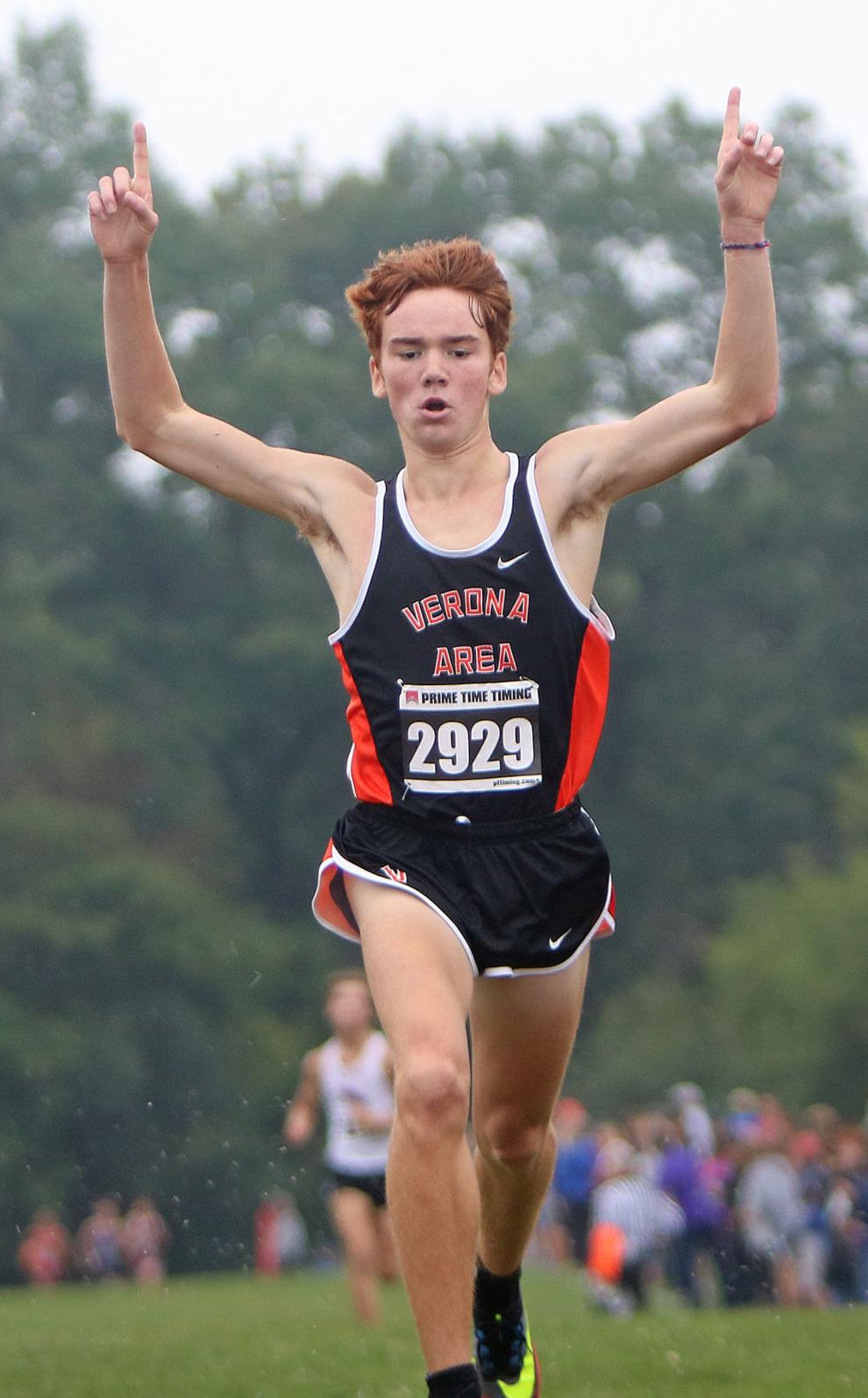 Griffin Ward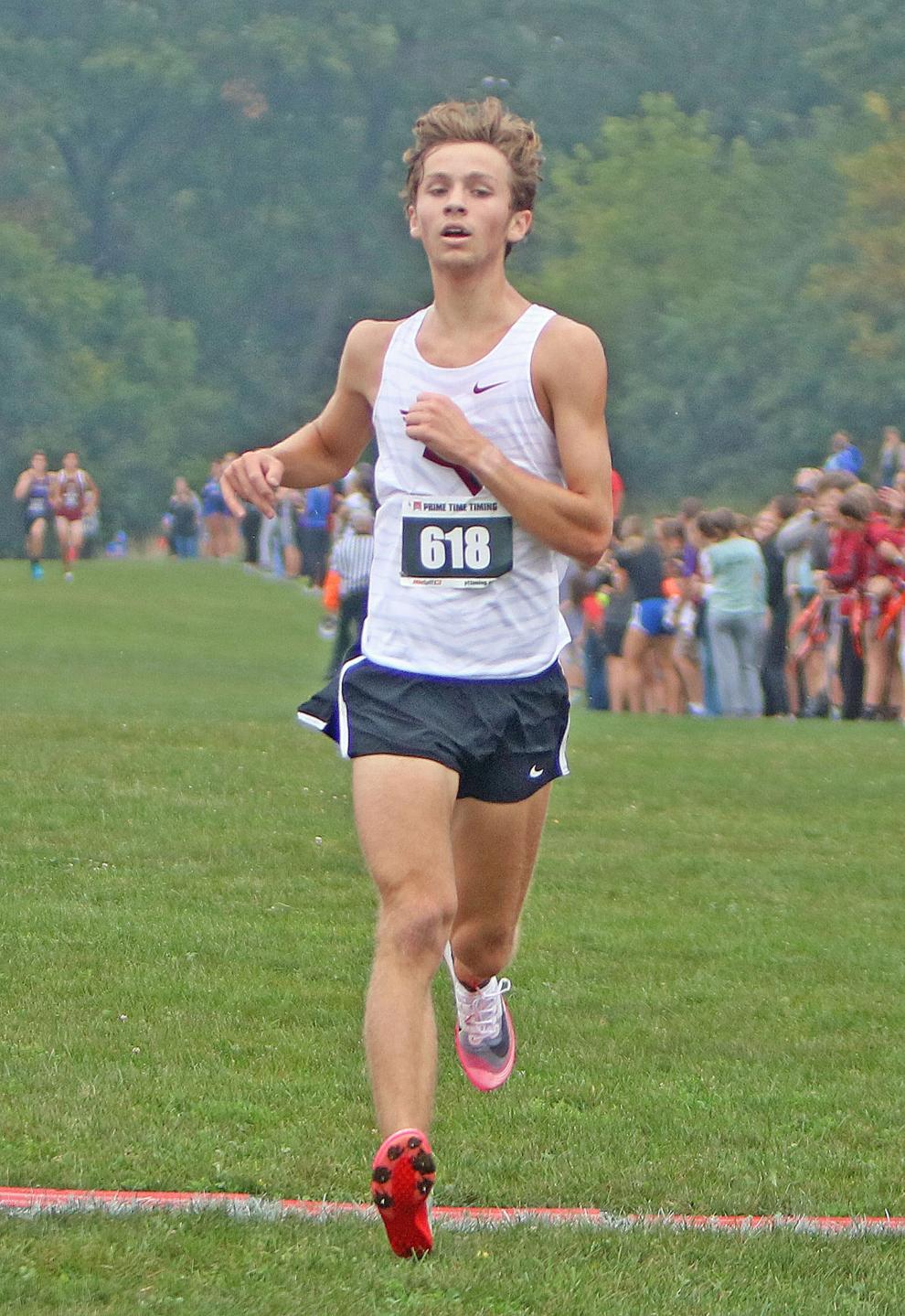 Yordanos Zelinski, Jayden Zywicki
cc photo 10-14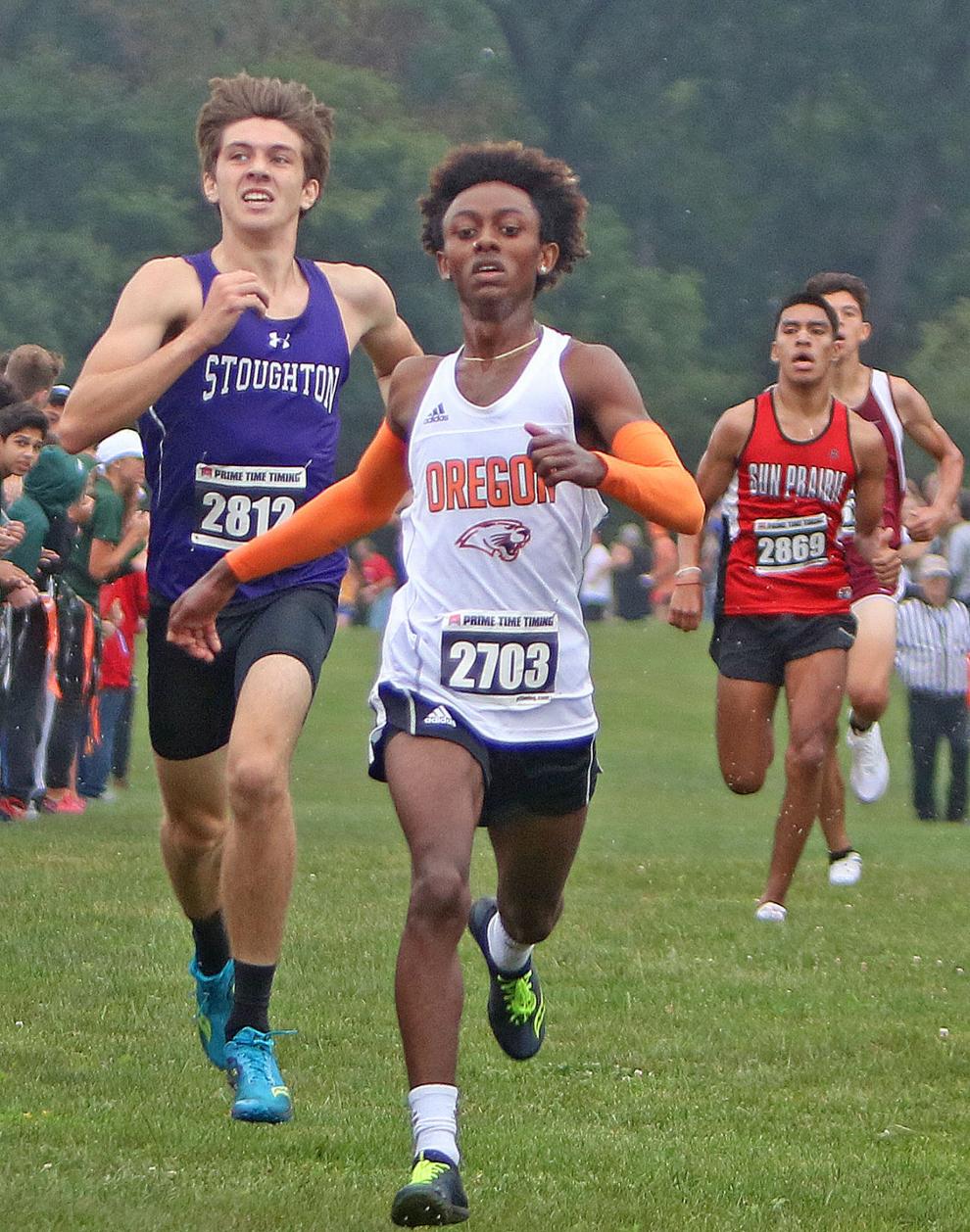 Mateo Alvarado-Venegas, Nico Castellanos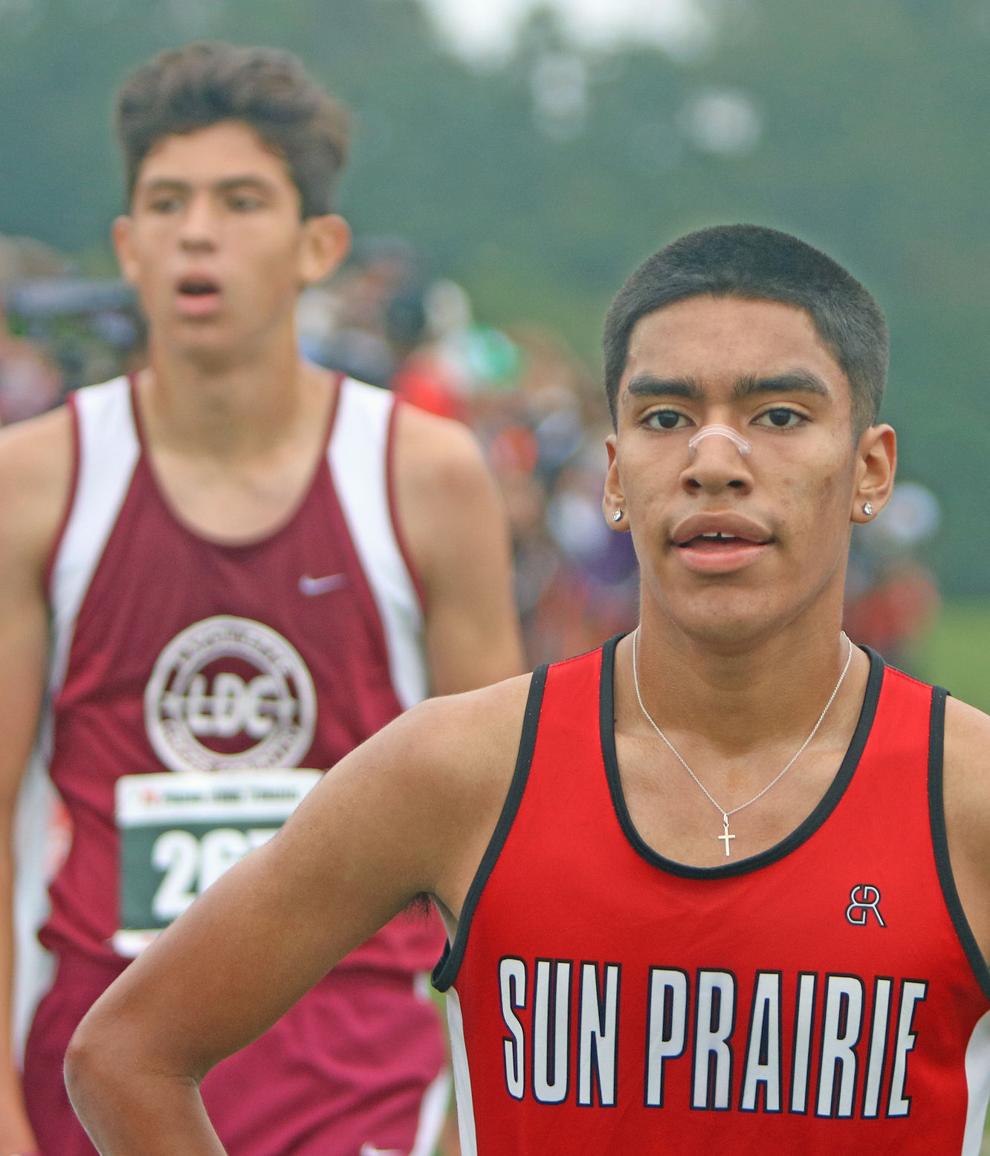 Eli Boppart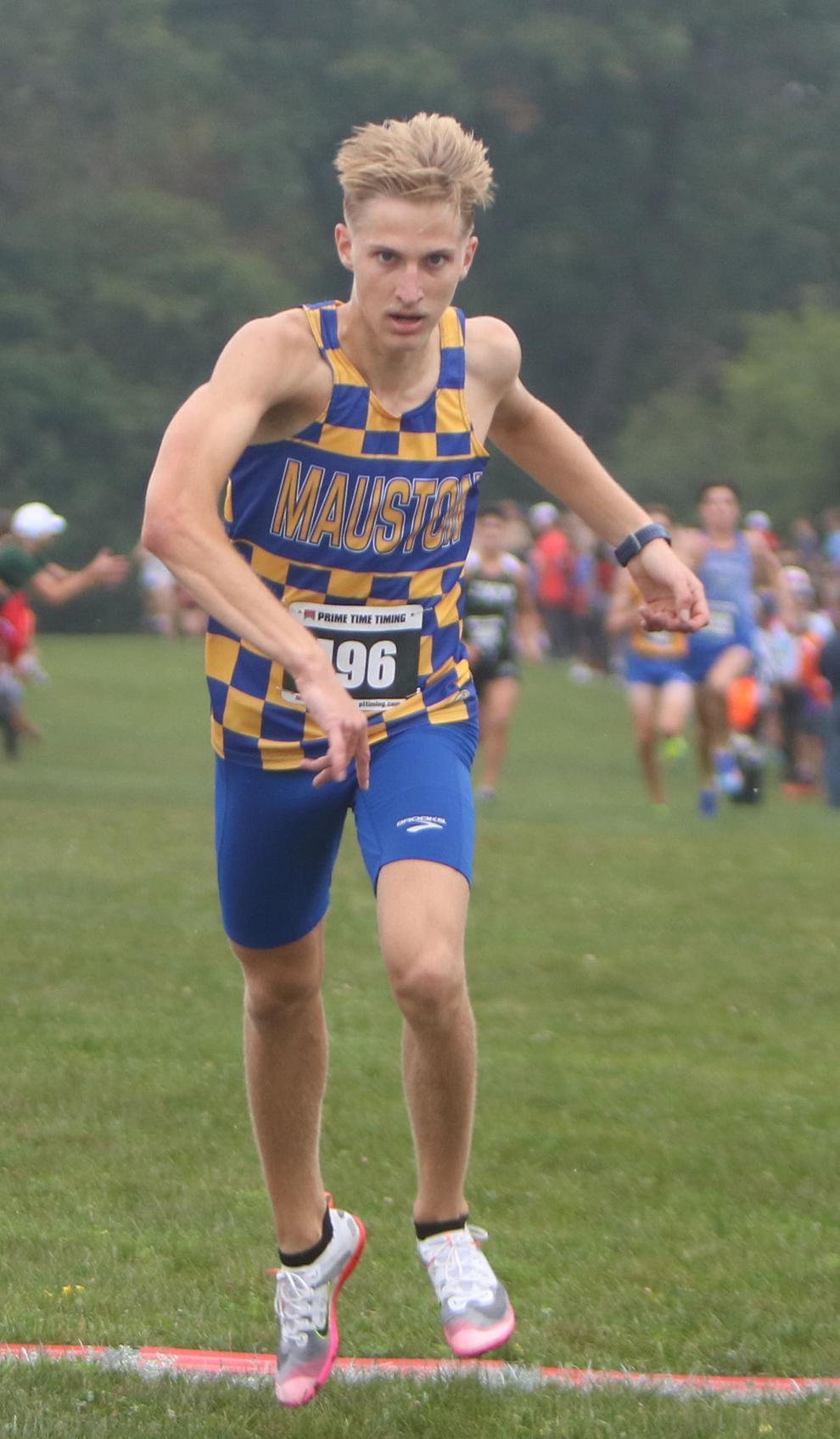 Jake Zarov, Zach Temple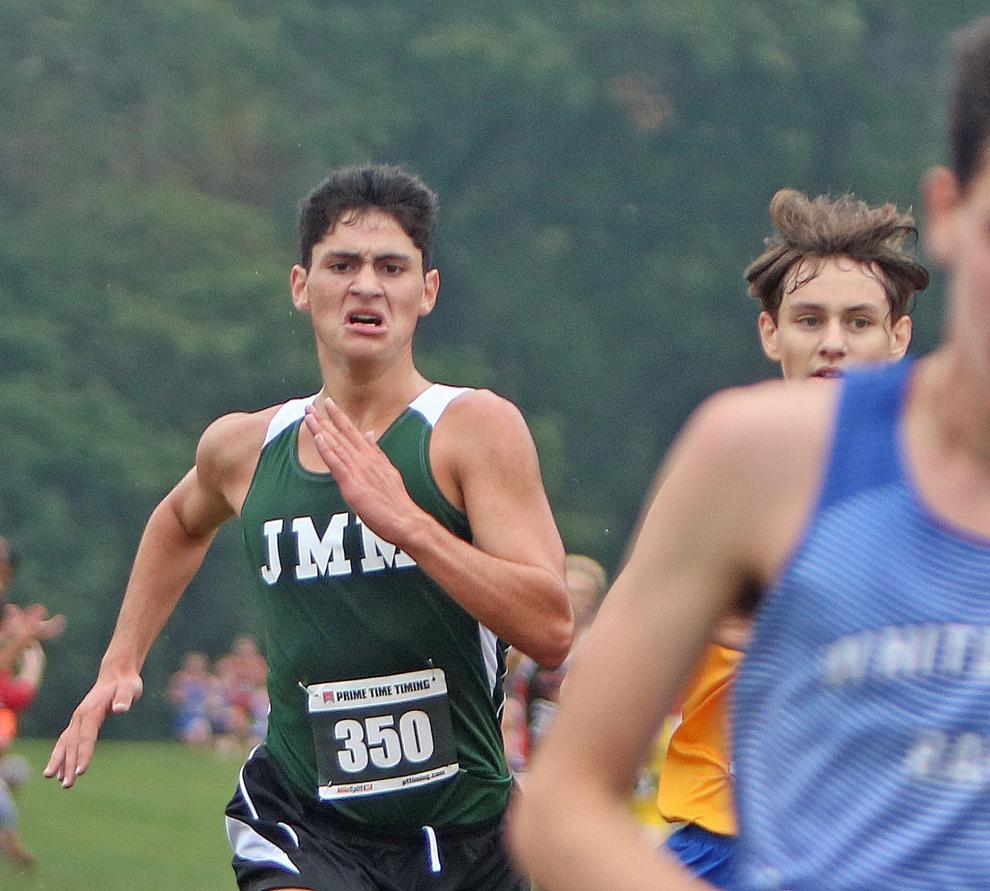 Blake Oleson
Ben Marshall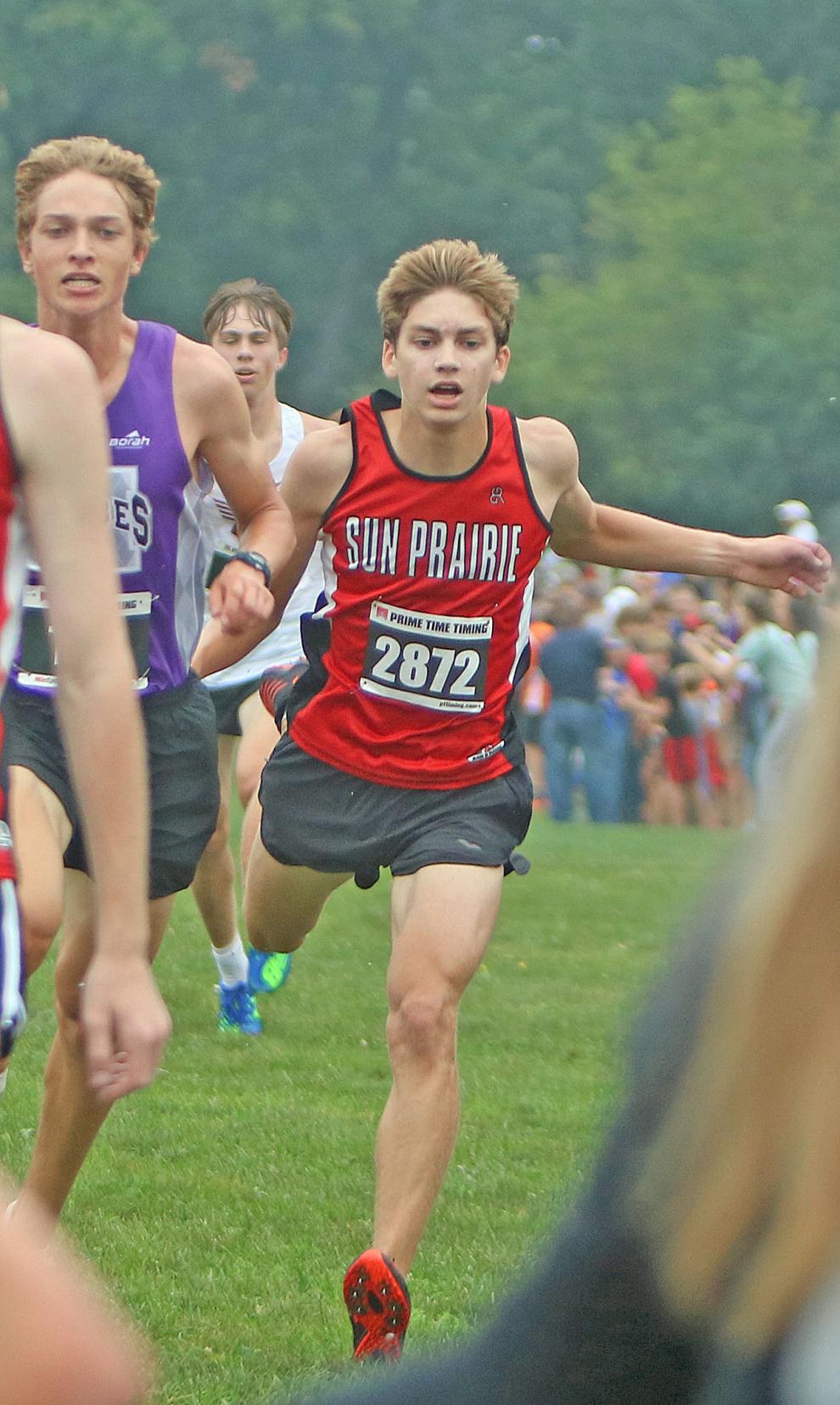 Lauren Pansegrau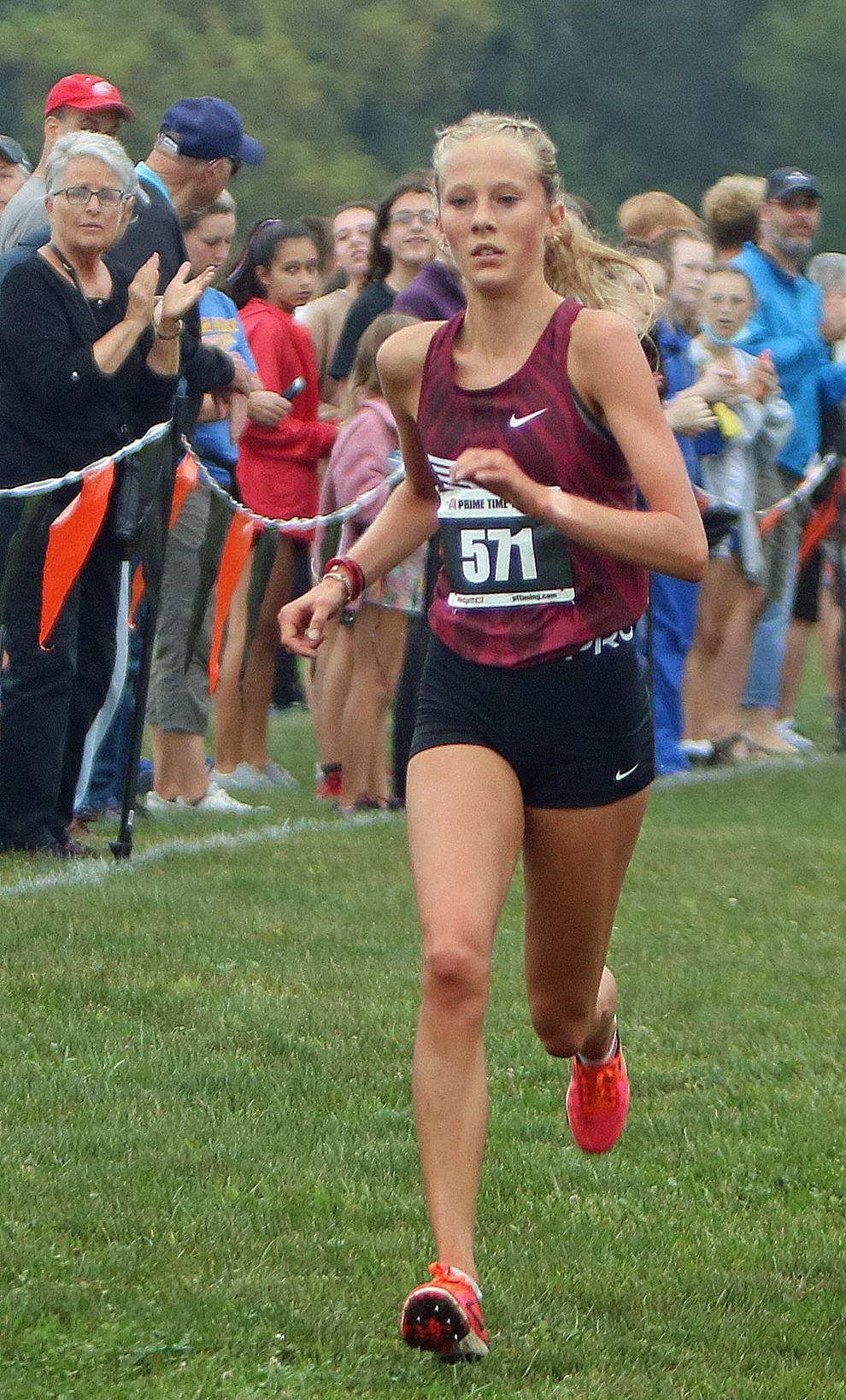 Zaira Malloy-Salgado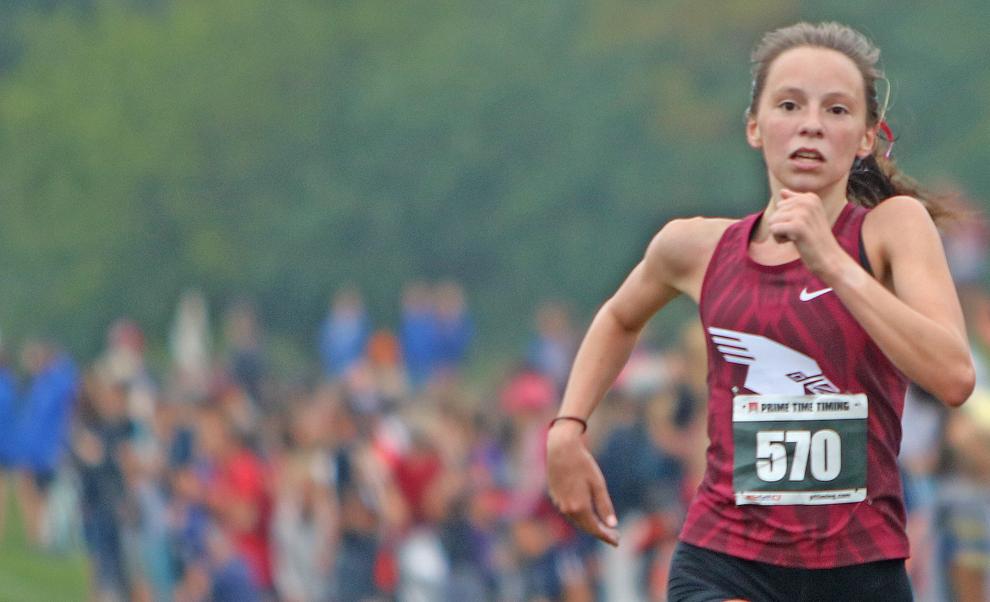 Maddie Ruszkiewicz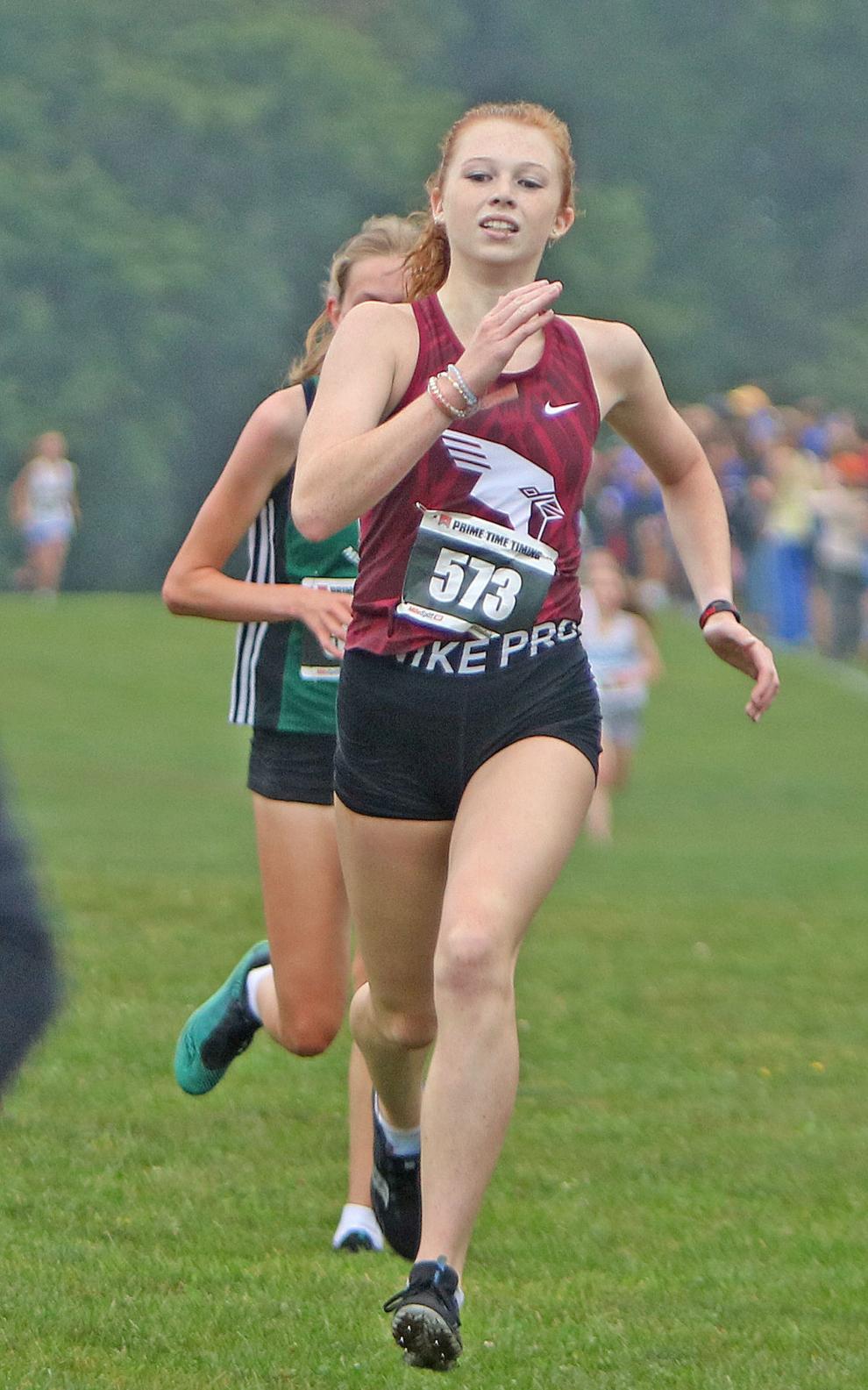 Mackenzie Babcock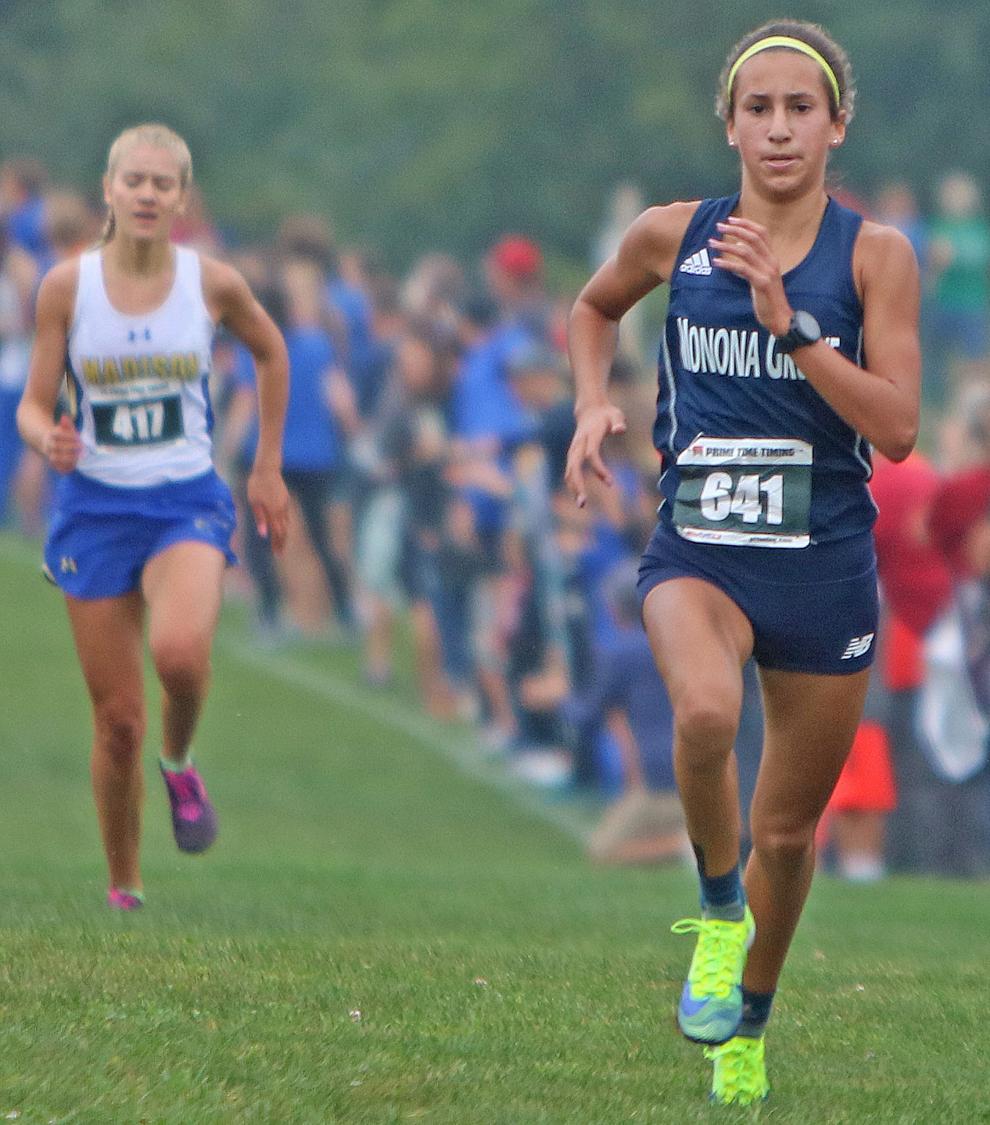 Maddie Ruszkiewicz, Annika Cutforth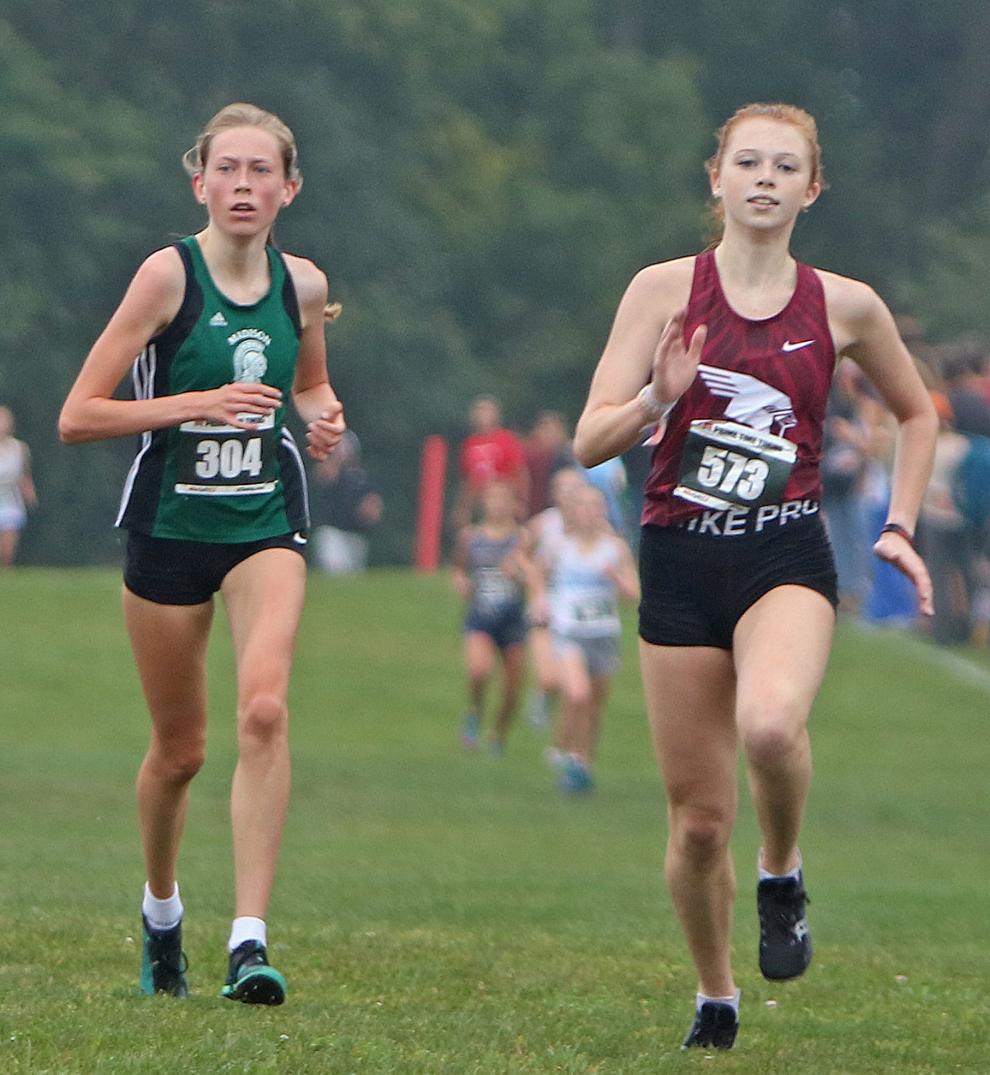 Haddie Ryan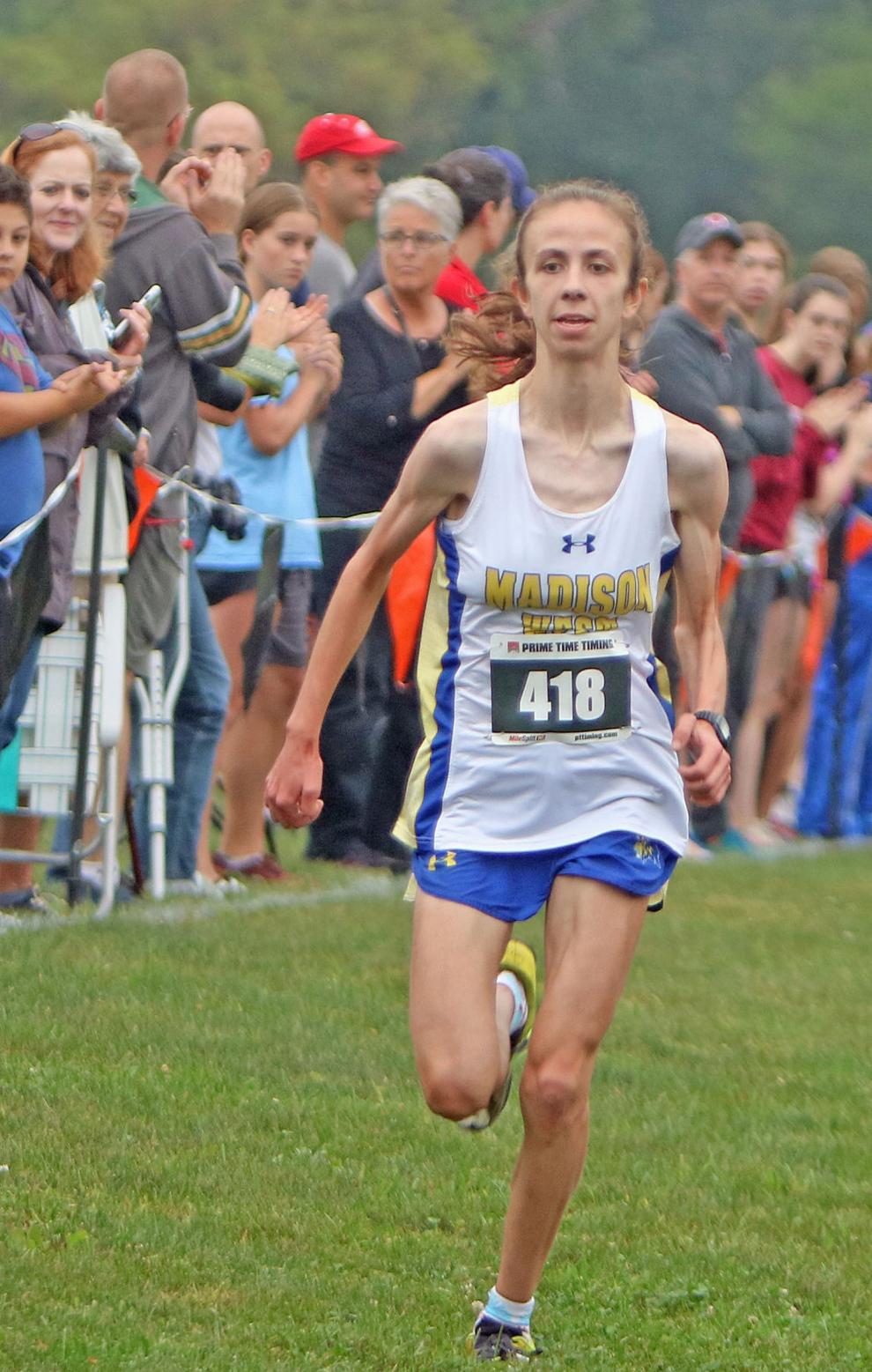 Reagan Zimmerman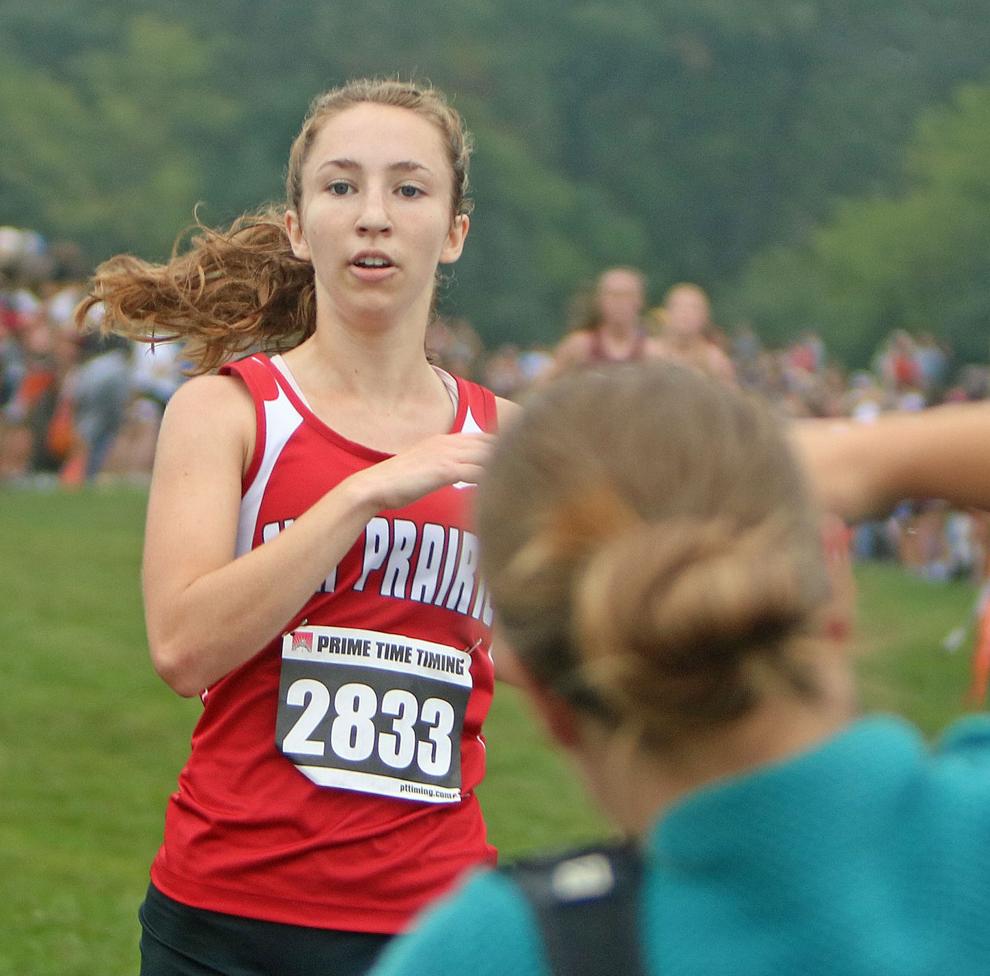 Mattie Sloan
Payette Neess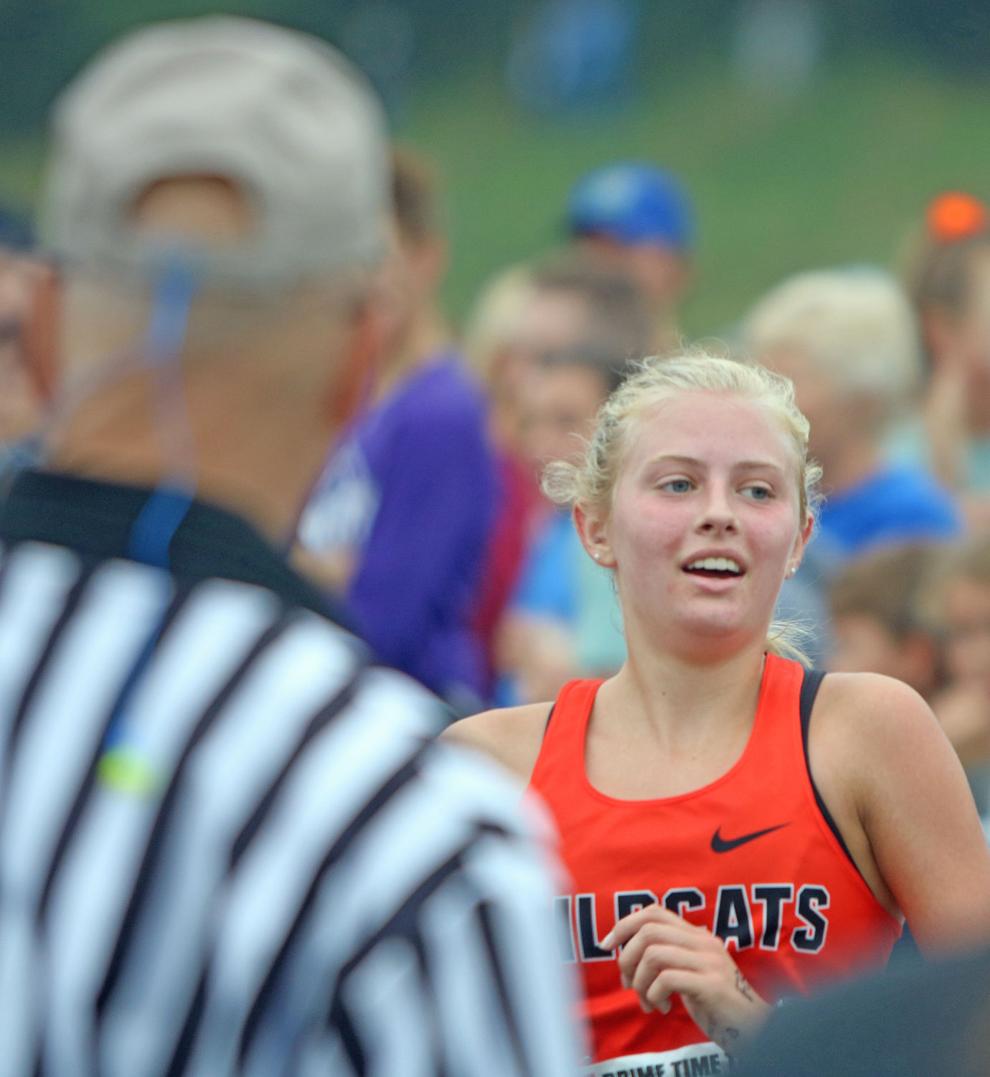 Sotera Boado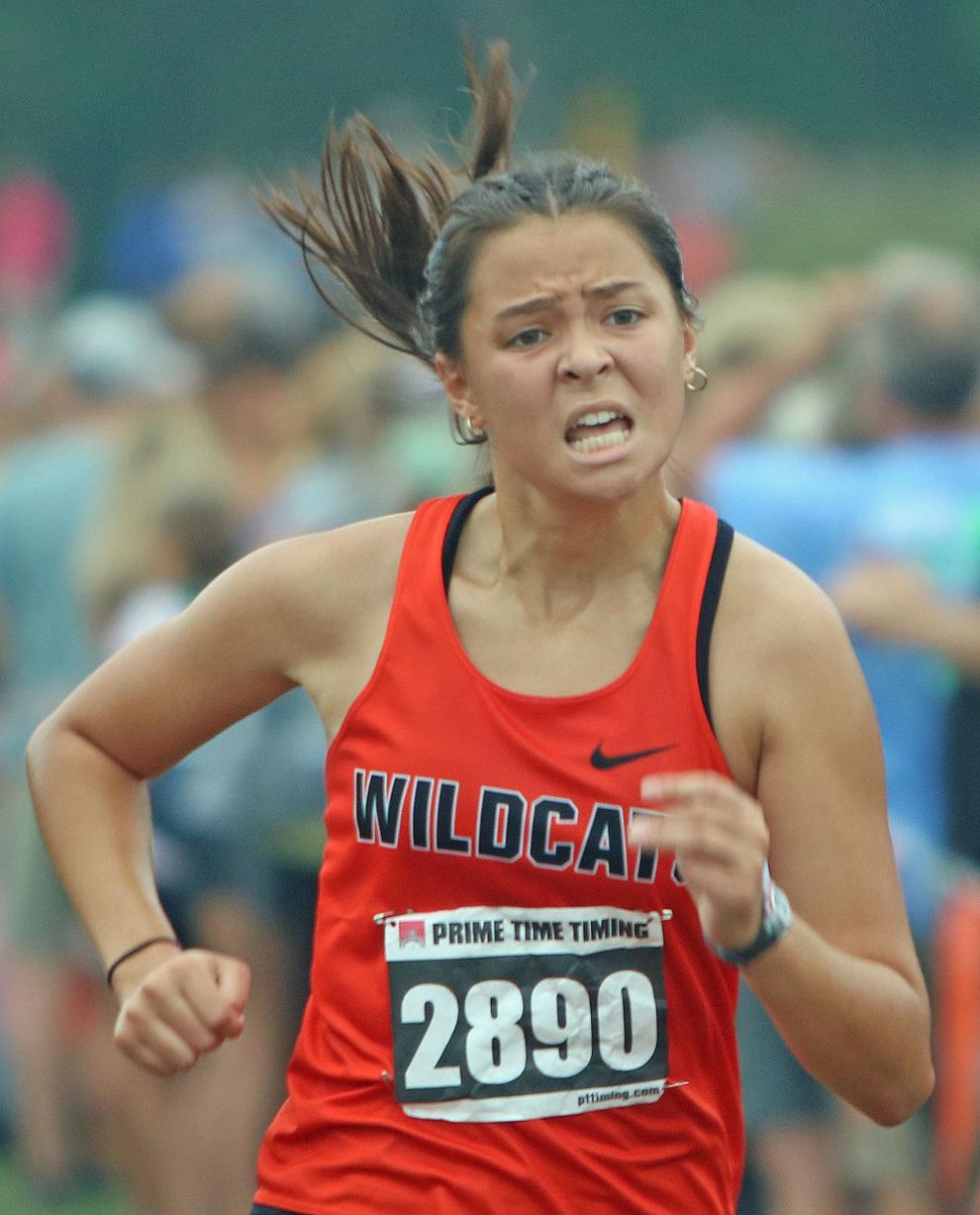 Follow Dan on Twitter @Danny_Larson_8 or contact him at 920-356-6753.