Todd Jahns knows athletic directors are organized and adaptable.
They talk to each other for ideas and solutions to challenging situations.
But Jahns, the Lakeside Lutheran athletic and activities director, said there was no class or playbook to prepare Jahns or his colleagues for the COVID-19 pandemic and attempting to play sports in this fall season.
The challenges have been many, from scheduling and rescheduling (due to schools opting out of the fall season or postponements and cancellations this fall), to returning to play with all the health and safety protocols that entails, to striking a balance between what is safe and prudent and what is best for the students and athletes, he said.
Each day, he said he begins work anticipating the unforeseen and the unknown.
"I'm only in my second year of doing this after teaching and coaching for 30 years before that, but across the board for any athletic director a primary challenge has been the uncertainty and the constant change," Jahns said.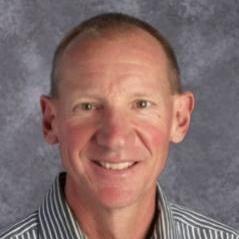 He experienced that again Thursday when he said Lakeside's administrative team canceled all school activities through the weekend in response to recent COVID-19 developments at the school. Lakeside hit its school metrics as they relate to the coronavirus situation and switched from an in-person learning model to virtual school Thursday, and has since reported an increase in positive cases during the day, he said.
That led to postponement of Lakeside's boys soccer match against Lake Mills on Thursday and Lakeside won't be able to play its varsity football game Friday night at Baraboo, he said.
That created a domino effect, and resulted in Baraboo activities director Jim Langkamp acting quickly Thursday and scheduling a home football game against Sussex Hamilton, which had been seeking a game, for 4 p.m. Saturday.
"Athletic directors are planners," Sauk Prairie activities director Josh Boyer said earlier this week. "This has challenged us to adjust on the fly."
The ever-changing landscape has included a recent rise in coronavirus cases and hospitalizations in Wisconsin, and forced changes in prep plans and schedules in the area and statewide.
The rise has heightened awareness to maintain health and safety measures, emphasize diligence about hygiene, sanitation and cleanliness and provide further communication, Boyer said.
"We continue to teach outside of the classroom," said Boyer, whose department has made adjustments along the way. "We tell our coaches, 'You also are COVID coaches now.' You are teaching something new and have to reinforce safety protocols."
WIAA girls golf and girls tennis seasons reached sectional competition this week and have state culminating events scheduled next week; the other fall sports continue for schools that elected to play this fall.
Depending on the sport, about 63% (girls swimming and diving and boys volleyball) to 82% (boys and girls cross country) of schools declared by Sept. 1 to participate in the fall, with the others choosing the alternative fall season in the spring, according to the WIAA. Recently, other schools statewide have switched to that alternative season due to coronavirus outbreaks and school district decision changes.
Boyer, whose school has used a hybrid learning model, said earlier this week he felt fortunate Sauk Prairie hadn't been shut down.
"It's been kind of a whirlwind," said Boyer, who's also been busy with a stadium and athletics complex construction project. "I can't believe we are in October. There was a WIAA Board of Control meeting Aug. 14 and I thought, 'There might not be sports.' It's crazy that our girls tennis, girls volleyball and cross country teams have been competing since Aug. 17. … and that we've been able to get through it. We have been afforded an opportunity and we have not taken that for granted."
Through his communications, Madison Memorial athletic director Jeremy Schlitz has closely followed how schools playing in the fall have proceeded in establishing templates for conducting practices and competitions, developing locker room, spectator and media policies and following health and safety guidelines. Schlitz said there are benefits to seeing what others have set in place.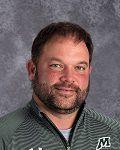 Memorial and the other Big Eight Conference schools aren't playing this fall. The league's athletic directors have their monthly meeting Wednesday, following Friday's Board of Control meeting.
Schlitz said winter sports scheduling is on the Big Eight agenda, with the knowledge that Sun Prairie and Beloit Memorial already extended virtual learning models into January.
Schlitz is interested in receiving more return-to-play guidance from the WIAA for the winter sports. Gathering restrictions in the state and in the various counties also will need to be taken into account.
Schlitz said he believes wrestling, basketball and ice hockey will face particular scrutiny about playing guidelines, particularly if masks continue to be required indoors under a state mandate.
Boyer, who said the Badger Conference athletic directors also have a virtual meeting Wednesday, said wrestling is the biggest challenge of the sports offerings. He said protocols set up for girls volleyball this fall could be applied to basketball and girls swimming protocols could carry over to boys swimming.
Boyer is hopeful the Badger Conference schools located in Dane County can play sports this winter.
Jahns, who is Lakeside Lutheran's boys basketball coach, anticipates coaching basketball this winter. But he believes playing athletics again will be up to local school district decisions.
Lakeside Lutheran had been open until Thursday with an in-person education model for 430 students and 100 staff since its school year began Aug. 17.
Prior to Thursday, the school had one positive coronavirus case three weeks into school and a second involving a girls volleyball player that resulted in the varsity volleyball team and its coaches entering a 14-day quarantine at home and staying away from the building, Jahns said earlier this week.
The varsity volleyball team is scheduled to resume practice next week.
"You make the best of a situation," Jahns said.
The Warriors decided to continue playing volleyball in the fall instead of switching to the alternative season in the spring, Jahns said.
They didn't get to play at last Saturday's Waterloo invitational, where Waterloo coach Christy Mosher and Madison Edgewood coach Eliza Zwettler stressed how health and safety have been primary points of emphasis.
"We just preach on a daily basis to make good decisions to reduce your risk. And pull your mask up," Mosher said.
Concerned about COVID-19?
Sign up now to get the most recent coronavirus headlines and other important local and national news sent to your email inbox daily.