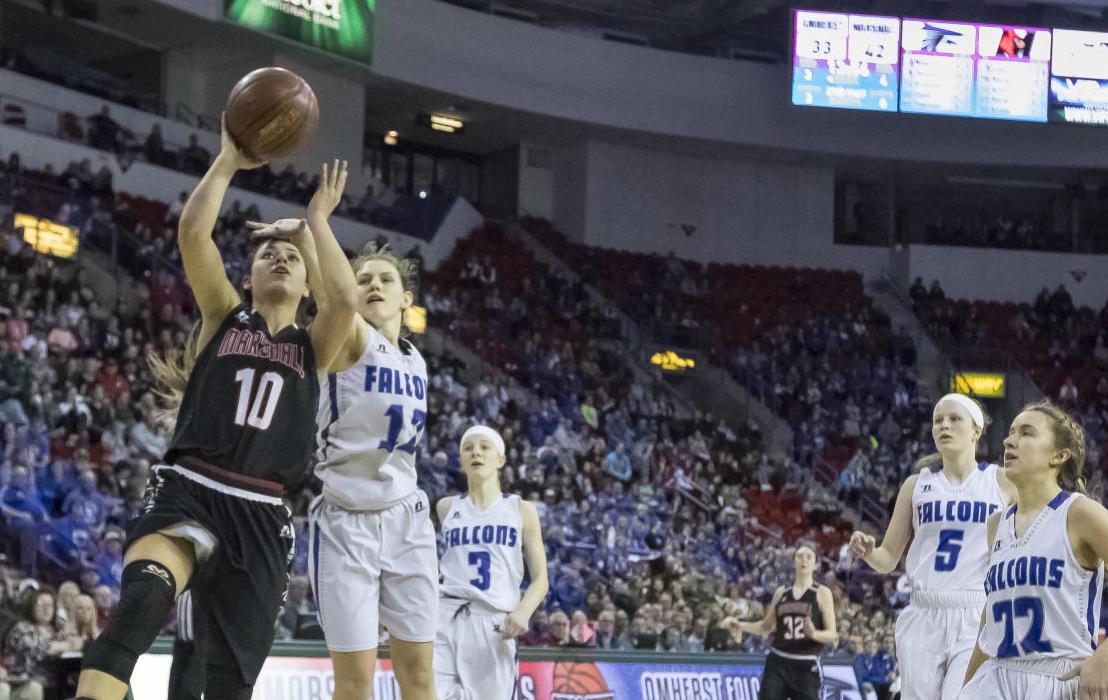 Marshall announced the hiring of its new boys and girls basketball coaches.
Marshall has named Dan Denniston as boys basketball coach and Doug Pickarts as girls basketball coach for the 2019-20 season, according to a release from Marshall athletic director Matt Kleinheinz on Friday.
Denniston will return to lead the boys basketball program of which he was head coach for four years from 2003-2007.
During that time, Marshall won three Capitol Conference championships and two regional championships and compiled a 66-27 overall record.
Denniston is currently a physical education teacher at Marshall High School, a job he has held for 16 years.
"I am excited to lead the boys basketball program once again and I look forward to working with all the boys in the program," Denniston said in the release. "I can't wait to get started helping our players reach their individual potential, but more importantly, our potential as a team. We have a strong basketball tradition at Marshall and a strong returning group of kids. We are returning two second team all-conference players in senior Tyler Chadwick and sophomore Craig Ward. With other talented players around them I would expect us to take the next step in a progression next year."
You have free articles remaining.
Denniston replaces Jason McConnell, who said he stepped down.
Pickarts will take over the two-time defending WIAA Division 3 state champion girls program.
Pickarts has 29 years of head basketball coaching experience at DeForest and Barneveld, including five trips to the WIAA state tournament.
Pickarts replaces Alex Koeller, who led the Cardinals to state titles in his two seasons as coach. Koeller stepped down and became a women's basketball assistant at Edgewood College.
"I am beyond excited to take over such a solid program, Pickarts said. "Alex did such a great job here the past two seasons and I am looking forward to building on the foundation that he and the girls started."
He added: "There is certainly a very solid corps of returning players, I'm anxious to build on their knowledge and skills while helping us to develop more depth all the way through the program."
Pickarts recently has been coaching volleyball at Beaver Dam.