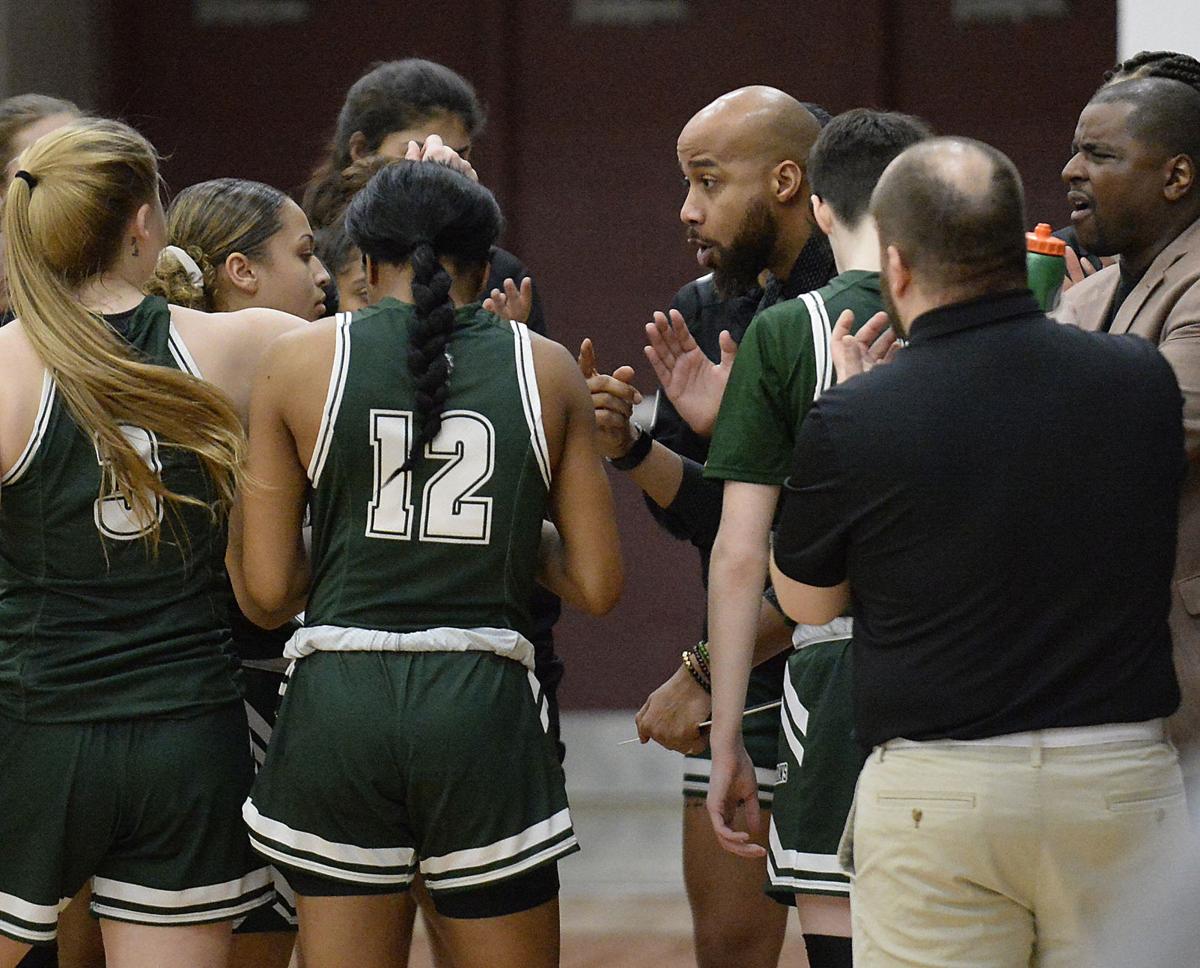 Big Eight Conference athletic directors came together in the spring of 2020, as the COVID-19 pandemic was just beginning, with an idea.
They wanted to create a platform to help put student-athletes at the forefront of conversations about social justice, Madison Memorial girls basketball head coach Marques Flowers said.
Saturday will mark the culmination of that initial meeting. Big Eight basketball teams will compete against each other in the first annual Martin Luther King Jr. Big Eight Classic. The day-long tournament will be split between two locations, with Beloit Memorial High School hosting the boys and Madison College hosting the girls.
"We want to give them a great experience that they can remember and cherish from their time as a competitive athlete in high school," said Bill Kegler, Madison College's Sports Complex and enterprise manager. "Also, an educational piece to understand the importance of Martin Luther King Jr. and what he stood for, continues to stand for and what he did for the people he was leading in his era."
"They formatted the tournament to have a component where different teams would come together and talk about different issues," Flowers said, "just to begin to engage all the kids in our schools, and the community, and provide them a space to talk about their differences, and how they probably also have lots of commonalities … to be able to break down some of those barriers and some of the challenges we're experiencing in communities all over the country, but especially here in Dane County as well."
Second-year Verona boys basketball coach Reggie Patterson, who grew up in Mississippi, said he always cherishes the opportunity to compete in MLK weekend tournaments, something he did a lot of as a kid.
"I'm of African American culture, but you don't have to be African American to celebrate MLK day," Patterson said. "It's definitely something that I take pride in, and I'm going to live in the moment and enjoy it."
He said the event will also give some of the athletes a taste of what it's like to play in a college environment.
"And for these kids who have goals and dreams to play at the next level, it gives them the opportunity after the game to look up and say, 'OK, this is what I need to work on to be a better basketball player moving forward,'" Patterson said.
"It's always a great experience for young people to see the next level, and see what it looks like," Flowers said, "especially for young female athletes because they oftentimes aren't exposed to direct opportunities to see up close what college women's athletics looks like.
"It may open someone's eyes and change some of their perspectives on what their prospects are as student-athletes beyond high school."
At Madison College, the girls teams will get to watch the WolfPack women host Waubonsee at 1 p.m., and the men will host the Madison Mavericks at 3. Both games are free to the teams.
There will also be halftime performances. Competitive dance group Styles Defined Crew will play in the middle of the women's game, and Black Star Drum Line plus the Dynamic Badgerettes, a youth dance team, during the men's game.
Kegler said "Lift Every Voice and Sing," known as the Black national anthem, as well as the national anthem will be performed before both college games by local singer and actor Theola Carter. Community center groups will provide entertainment and education on what Madison College offers.
He called the decision to host the tournament a "no-brainer."
"It's really amazing how many people in the Dane County area have never been to our campus," Kegler said. "It gives them the ability to understand that this is a resource that's available to them, it's affordable and it is a secondary education that can lead them into something else in their future, whatever they choose that to be."
The schedule
Beloit Memorial vs. Janesville Craig, postponed until Jan. 31
Madison East vs. Janesville Parker, 10:45 a.m.
Sun Prairie vs. Madison West, 5 p.m.
Verona vs. Madison Memorial, 6:45 p.m.
Madison La Follette vs. Middleton at 8:30 p.m.
Verona vs. Madison Memorial, 11 a.m.
Madison West vs. Sun Prairie, 1 p.m.
Beloit Memorial vs. Janesville Craig, postponed until Jan. 25
Madison La Follette vs. Middleton, 5 p.m.
Janesville Parker vs. Madison East, 7 p.m.
Girls basketball preview: Madison La Follette's Aaliyah Smith among the 10 players to know in the Big Eight
Ellie Magestro-Kennedy, jr., G, Janesville Craig
Magestro-Kennedy, a recent IUPUI commit, is a talented scorer who averaged 12.9 points per game last season, a jump of nearly eight points from the season before. She is a well-rounded 5-foot-8 guard who can play multiple positions for the Cougars. However, her main job is scoring and attacking closeouts.
Mya Nicholson, so., G/F, Janesville Craig
Nicholson is a 5-10 guard who is the leading returning scorer for the Cougars. Nicholson had an impressive fall season playing for the Cougars golf team and hopes to carry that success into the basketball season. Nicholson has plenty of range on the court — she once made seven 3-pointers in a half of a game over the summer in AAU. Teams will want to make sure she doesn't get the hot hand.
Aaliyah Smith, sr., G, Madison La Follette
The 5-5 senior guard has not played in a high school game since her freshman season at Verona, when she averaged 20 points per game. Smith has played in AAU tournaments since her freshman season. Over those summers she has been recognized as one of the top 20 players in the country, with offers from LSU, Arizona, Rutgers and Minnesota. Entering her final season Smith will be aiming to lead the Lancers to a Big Eight title and deep into the state tournament.
Demetria Prewitt, sr., G, Madison La Follette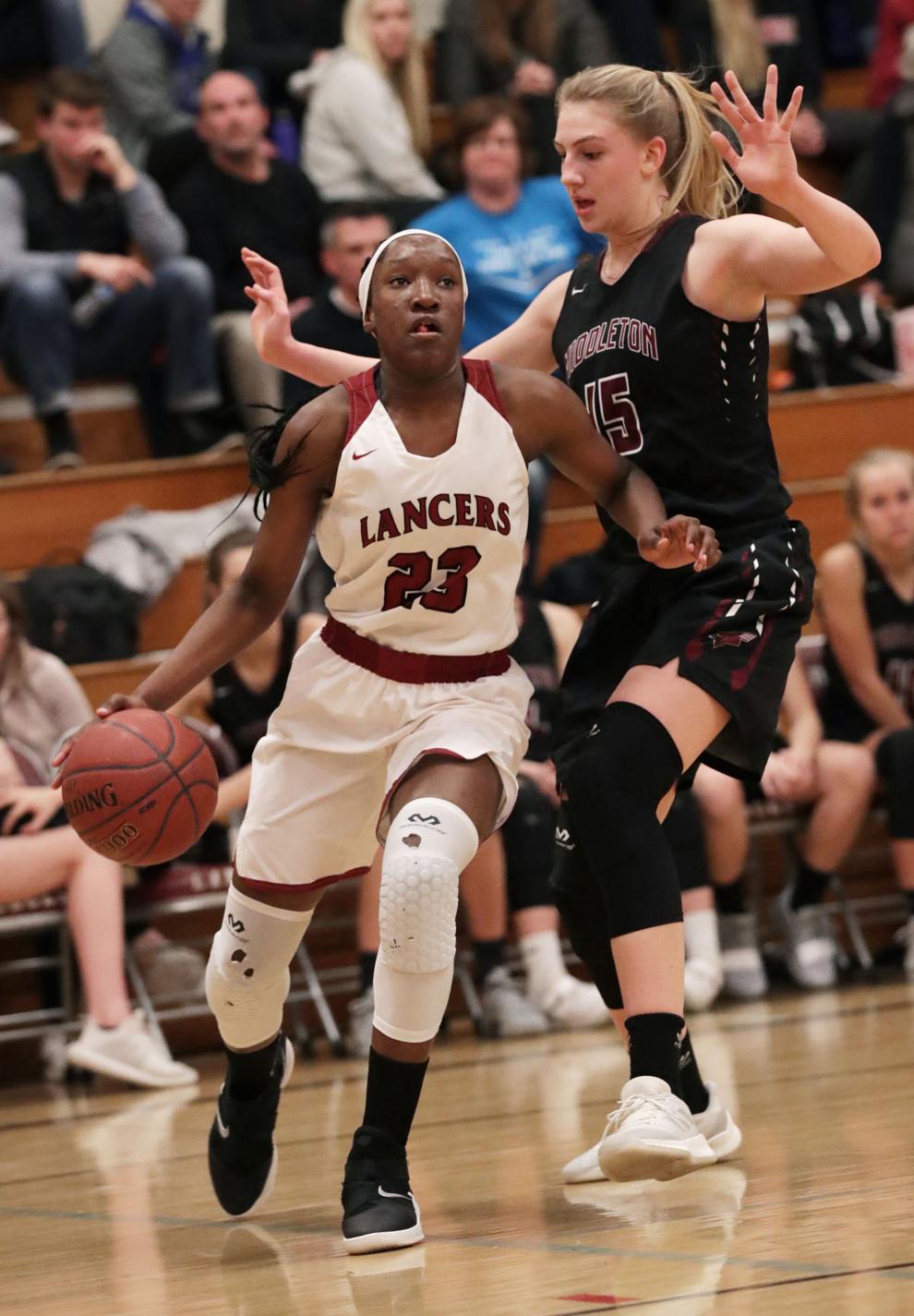 The 5-9 Lancer guard hasn't played a high school game since she was a freshman in early 2019. That season Prewitt finished with 14.3 points per game on a Lancer team that finished 16-7. Since that season an ACL injury and COVID-19 have kept her from putting on La Follette jersey.
Audrey Deptula, jr., G/F, Middleton
Deptula is a talented 6-foot junior wing who is a versatile offensive player. But she's played just five varsity games her first two seasons. That said, the Cardinal impressed over the summer, earning a scholarship offer to Bradley University. If the Cardinals are to improve this season it will be due to improved offensive efficiency from Deptula and the next player on this list.
McKenna Monogue, sr., G/F, Middleton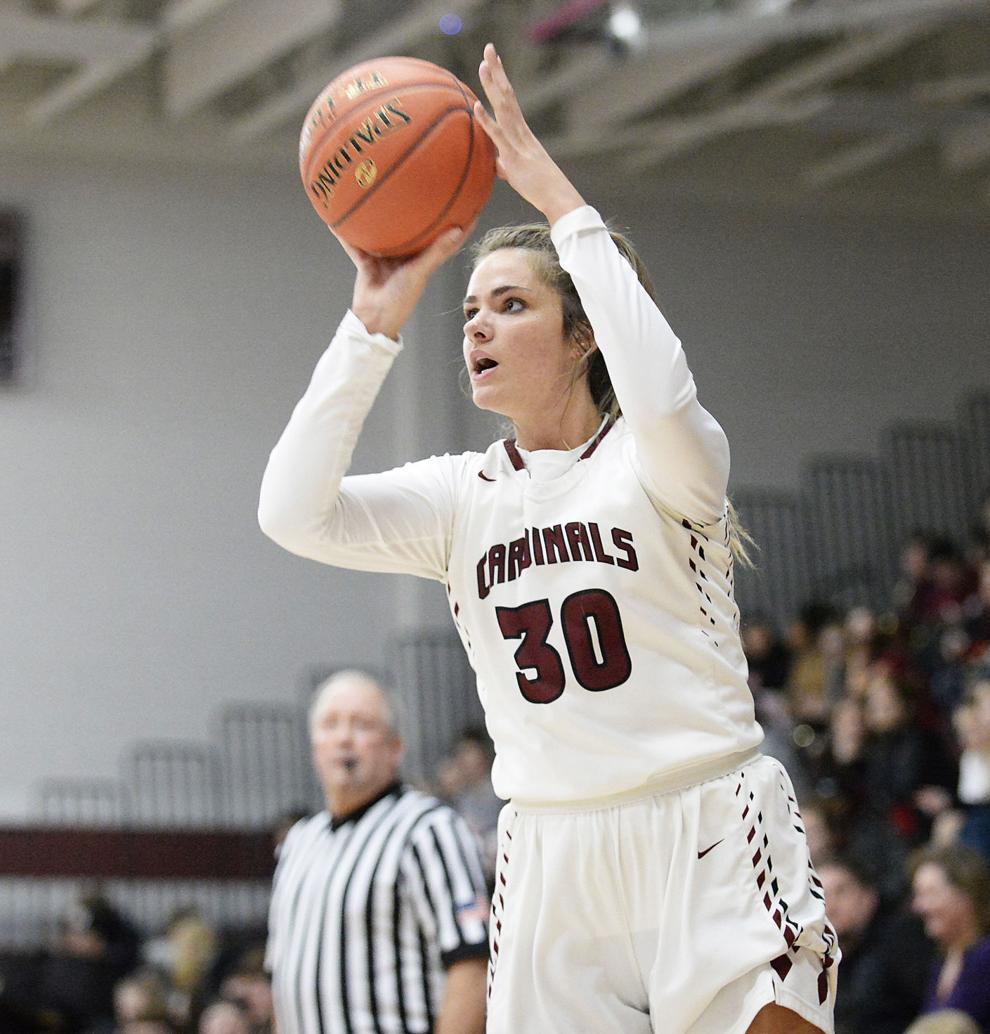 The 6-foot wing is the last remaining role player from the Cardinals team who finished the 2019-20 season 25-1. That season the Cardinals made it to the Division 1 semifinals but couldn't play due to COVID-19. Monogue averaged a little more than seven points as a sophomore that season, earning four starts. She showed a good shooting touch with 46% field goal percentage that included making 37% of her 3-point attempts.
Antionique Auston, jr., G, Sun Prairie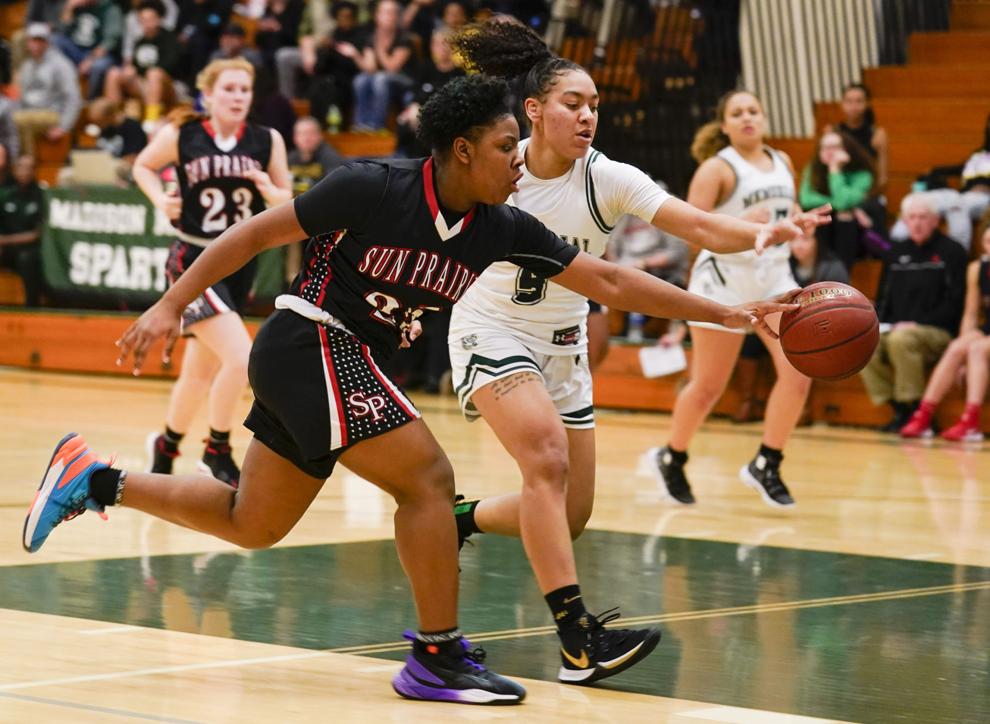 The 5-8 Auston is returning to a Cardinals team that is out to improve on a 4-5 campaign. The junior showed an ability to score in bunches over the summer for her AAU team. The junior returns as an improved scorer after leading the Cardinals in scoring at 15.2 per game.
Avree Antony, jr., G, Sun Prairie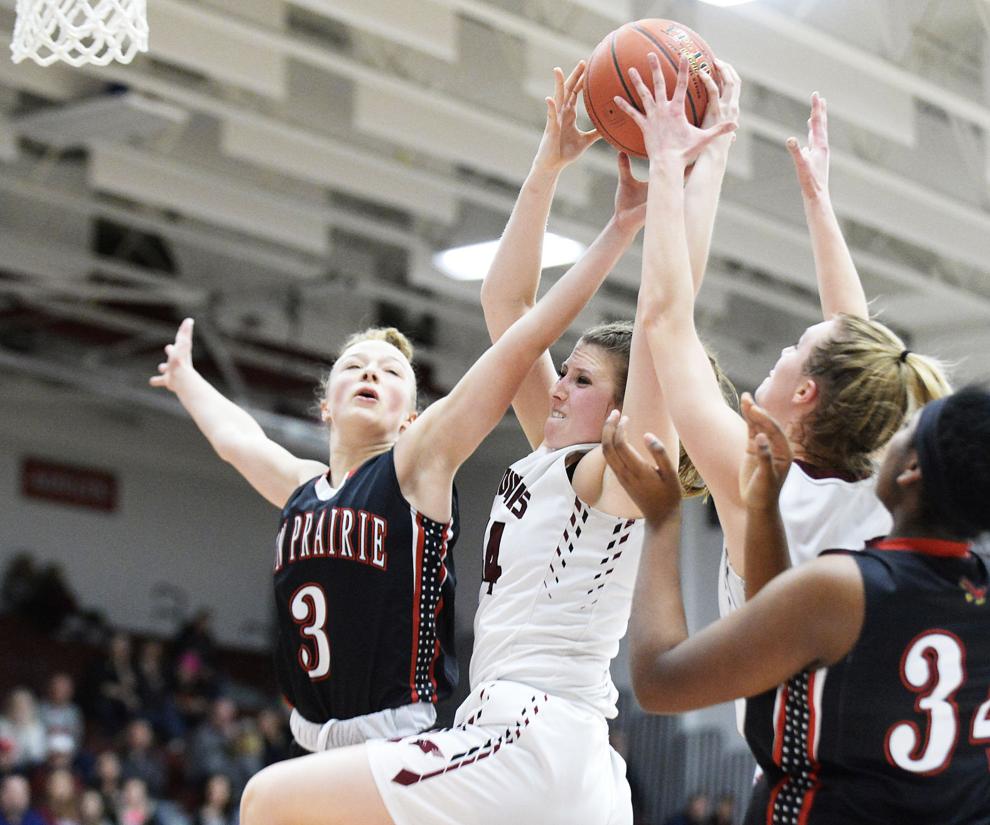 Antony is one of the best juniors in the state. The 5-9 guard has already received a few offers from Division I colleges such as UW-Green Bay and UW-Milwaukee. Antony didn't play many games last season. The lightning-quick guard will be able to break games open with her speed and energy.
Taylor Stremlow, so., G, Verona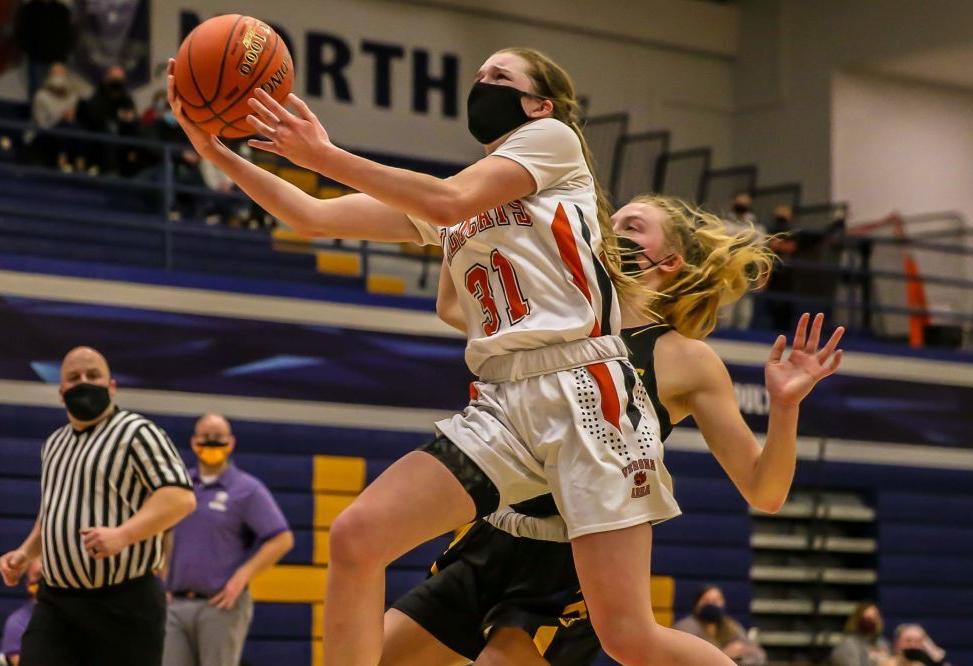 Stremlow is one of the most talented sophomores in the state coming off a rookie season in which she averaged 11.6 points per game. However, don't expect her back on the court for a while. Coach Angie Murphy said the Division I recruit, who has eight offers — including Wisconsin, Marquette, Iowa and Iowa State — is "out indefinitely" with an injury. If the Wildcats get her back this season — Murphy said they aren't sure when she'll return — Stremlow will make an immediate impact on a team vying to return to state.
Reagan Briggs, so., G, Verona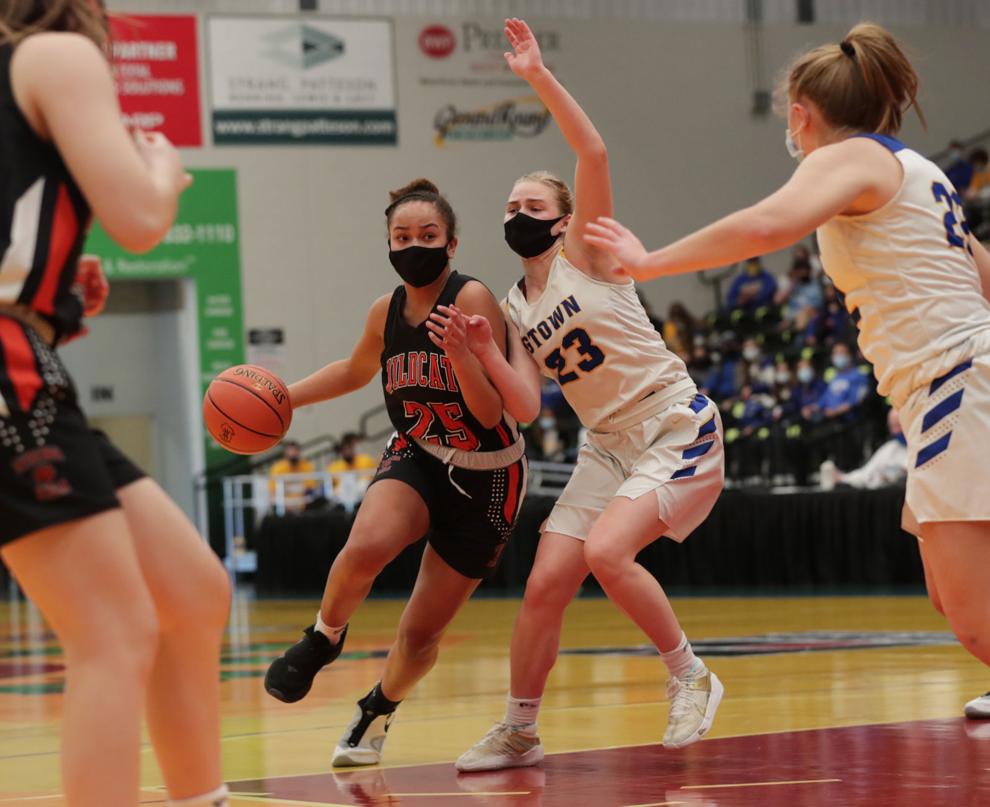 The current sophomore was the leading scorer at Verona her freshman season, averaging 13 points per game. That season ended with a trip to Oshkosh to play in the state semifinals after finishing the regular season 4-4. Briggs and Stremlow are joined by senior guard Megan Murphy, which may be one of the top backcourts in Wisconsin.