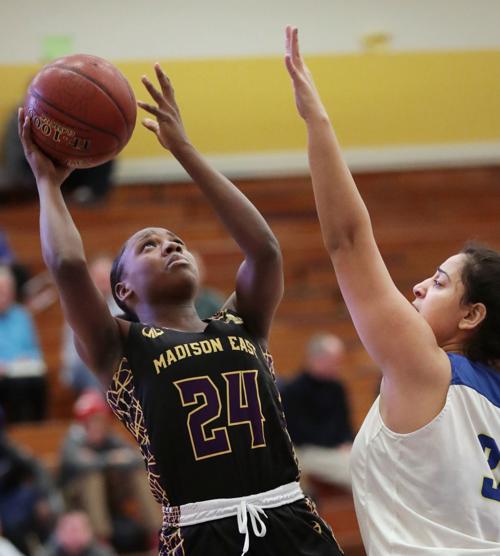 Madison East senior Ashala Moseberry has committed to South Plains College in Levelland, Texas, for women's basketball, according to welcoming announcements on Twitter by "Lady Texan Basketball" and South Plains coach Cayla Petree.
Moseberry, a 5-foot-11 forward/guard, was a first-team all-conference selection and the player of the year for girls basketball in the Big Eight Conference.
She was a first-team choice in Division 1 on the Wisconsin Basketball Coaches Association all-state team.
You have free articles remaining.
She was an honorable-mention selection on The Associated Press all-state team.
She was a second-team pick on the Wisconsin State Journal/WisconsinPrepZone.com All-Area girls basketball team.
She averaged 18.1 points, 6.8 rebounds, 2.1 assists, four steals and 1.3 blocks per game.
"Lady Texan Basketball" tweeted: "We are so excited for @AshalaMoseber24 to be joining the family! Can't wait."
South Plains has been regarded as a perennially strong junior college program.